Island in Focus – Out Skerries
The Out Skerries are the most easterly islands of Shetland and are located approximately 24 miles from Shetland's capital, Lerwick. They are made up of three small islands and several skerries.
Out Skerries is known for its rugged scenery, incredible cliff views and wildlife. It is also famous for the shipwrecks dotted around its coastline and for sightings of rare birds.
Bruray and Housay are joined together by a bridge and are referred to as East Isle and West Isle. The island of Grunay sites in the south eastern side of the sheltered harbour and stands apart from the other two islands.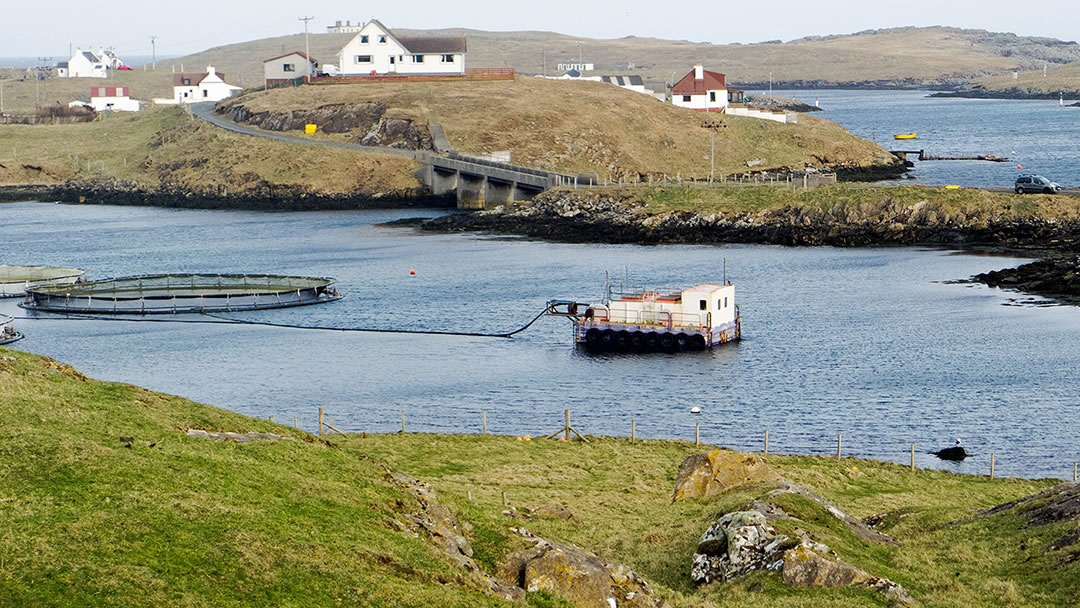 Housay and Bruray are inhabited, whilst Grunay is not. Near Grunay, on Bound Skerry, there is a lighthouse. Together these remote islands are known locally as 'da Skerries' and have a population of around 40 people.
Out Skerries is known for its rugged scenery, incredible cliff views and wildlife. It is also famous for the shipwrecks dotted around its coastline and for sightings of rare birds.
We have compiled a few things that may be of interest to those planning a trip to this beautiful area of Shetland.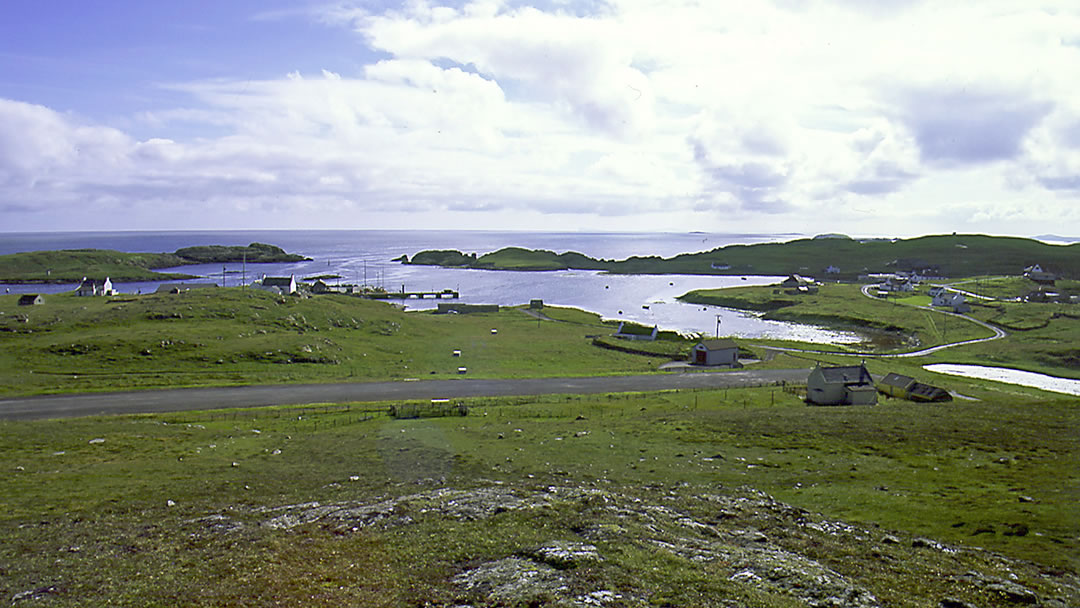 The landscape of Out Skerries
A skerry is a rock or rocky island in the sea and the word 'Out' comes from the Old Norse word for 'east'. Bruray means 'Bridge Isle', Housay means 'House Isle' and Grunay means 'Green Isle'.
The Out Skerries are a picturesque scattering of islets, and visitors will enjoy a scenic ferry trip into the narrow sheltered harbour at Böd Voe, passing a dramatic coastline of cliffs and seastacks. The harbour itself is amazing; protected on all sides so that it is sheltered even in the wildest storms. Out Skerries has been a haven for shipping throughout history.
The total land area of Out Skerries is two square miles and the landscape is mainly rocky, with the fertile areas close to the harbour. This small amount of fertile soil is heaped into narrow strips, called rigs, to allow the growing of tatties, neeps and carrots.
The road which runs through Housay and Bruray is only one mile long, so the Out Skerries are best enjoyed on foot or by bike. Most of the island's population stays near the road; meaning that much of the rest of Out Skerries is uninhabited.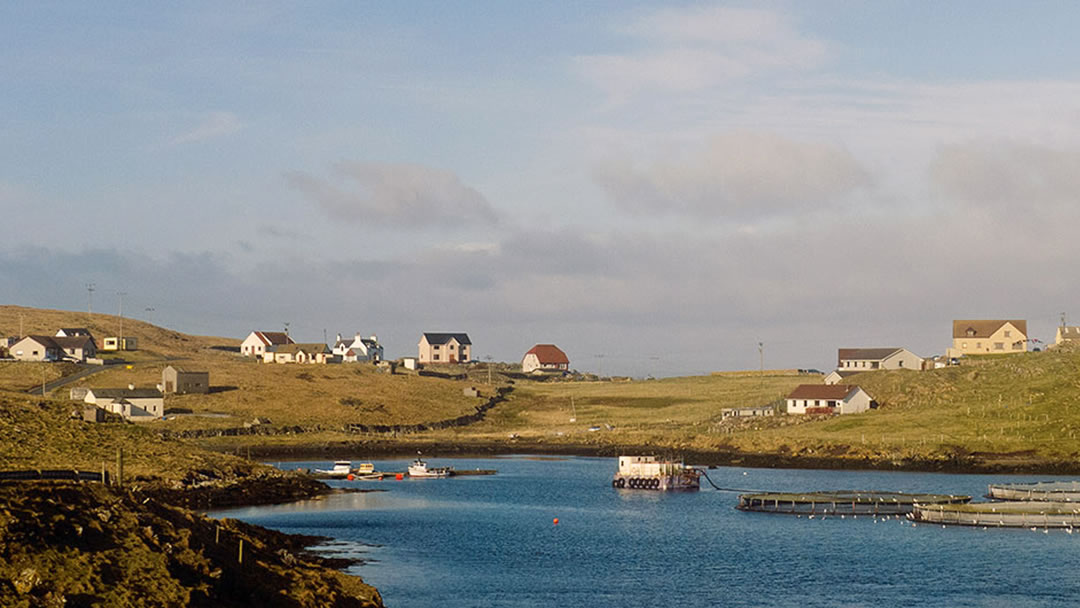 The local folk
The small close-knit community in Out Skerries is made up of around 40 people. It is one of the world's safest places to live, and the people who live on these windswept islands are very special indeed!
The Skerries has a community hall where various community events are held; as well as two shops, a post office and a church. There is also Schoolhouse Cinema, which is Scotland's smallest cinema and a gym, spa and sauna.
Two annual events that stand out on the Out Skerries calendar are the eela (rod fishing) competition at the end of July and the Lerwick to Skerries Yacht Race held in August. After both events, there is a lively evening of music, dancing, eating and drinking held in the community hall to celebrate.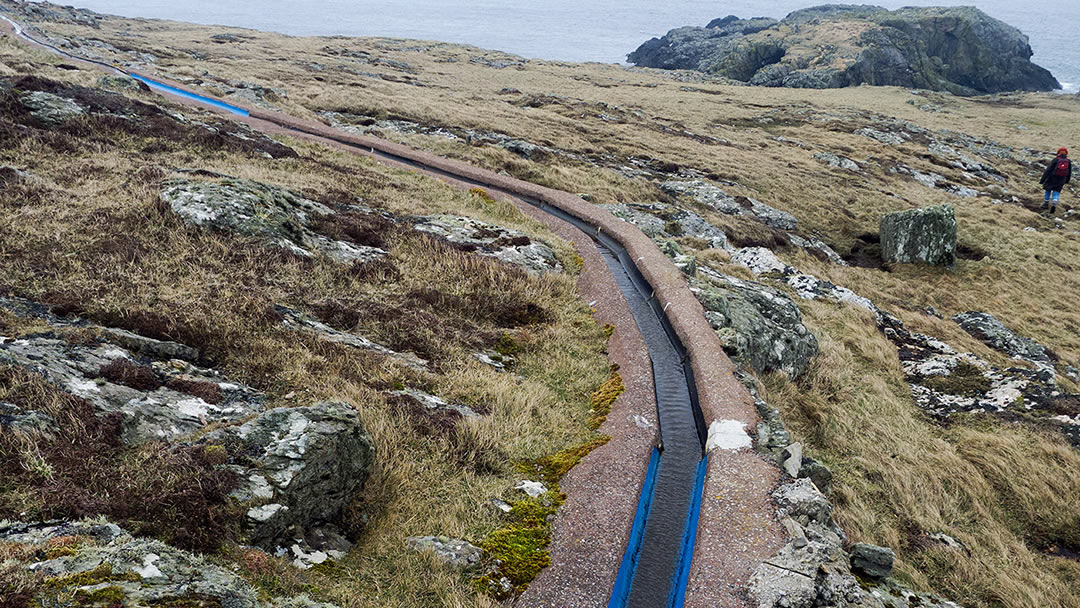 With a small catchment area and impermeable rocks, the water supply in Out Skerries has been a problem in the past. However there is now a unique system of water collection using a man-made concrete collection area, bore holes and water storage tanks.
The island's fortunes are closely linked to the sea; the main industry on Out Skerries is still fishing. Traditional knitting is also important. There is some sheep farming and some businesses related to tourism. Recently the island had over 70 residents, but the closure of the island's secondary school and the local salmon farm meant that the island population declined to 40 as folk left to seek employment elsewhere.
The Battle Pund
There isn't a great deal of archaeology in the Out Skerries except for a few ruins. These may have once been chambered cairns, and there is a large ruin on Grunay known locally as 'the Broch' but whether it is an Iron Age structure cannot be proved.
However there's an intriguing Bronze Age stone circle close to the harbour on the island of Housay known as The Battle Pund. This almost rectangular shape is 42ft wide, and marked out by boulders.
Stone circles were sacred sites for the Neolithic and Bronze Age people, used mainly for rituals and ceremonies. Elsewhere in Scotland, Battle Punds were sites of quarrel, where conflicts could be settled by combat – was this once the Battle Pund's purpose?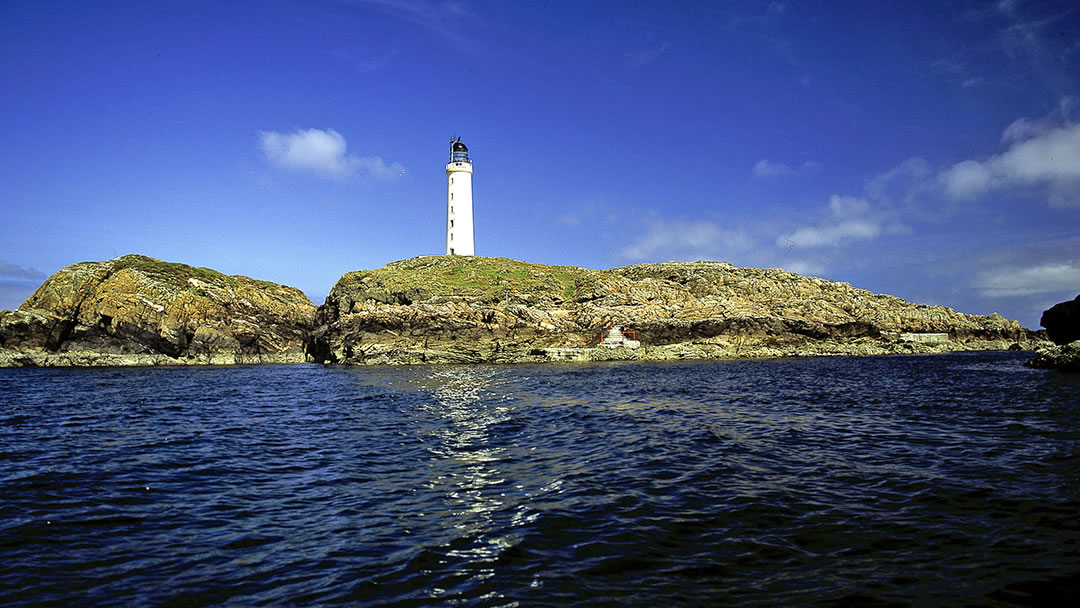 Bound Skerry lighthouse
The Bound Skerry lighthouse was built in 1857 on Shetland's easternmost point. There was never any lighthouse accommodation on Bound Skerry and so the keeper and his family lived on the neighbouring island of Grunay.
During WWII the islands were of strategic importance as they were so close to Norway. Many refugees from Scandinavia arrived by boat in Out Skerries, and the local coastguard was made responsible for the new arrivals.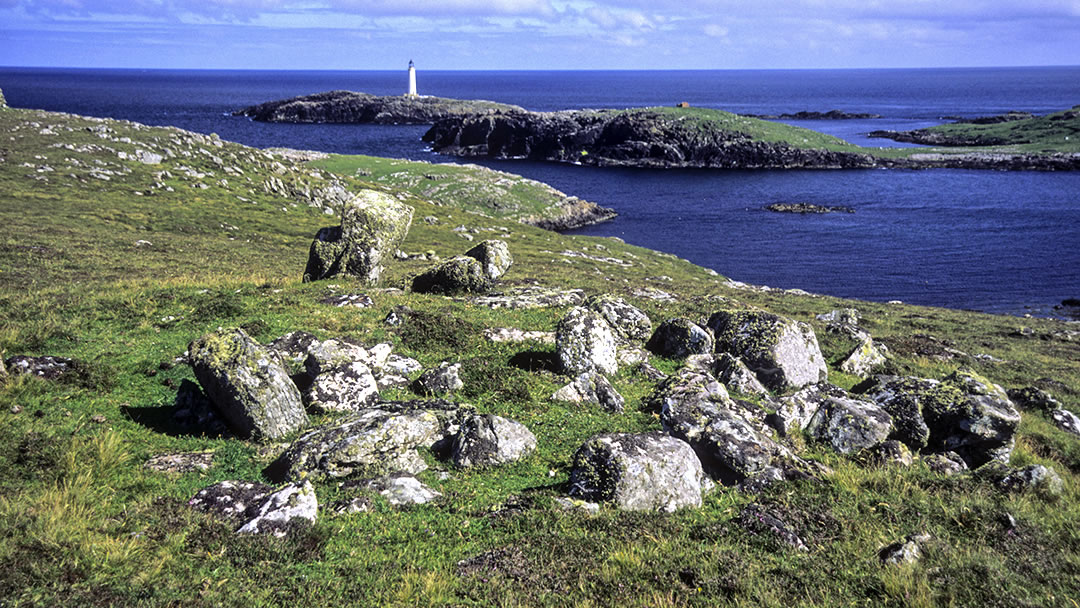 German planes frequently flew overhead, shooting at the Grunay lighthouse shore station in 1941 (22nd February 1941) and dropping bombs a year later (18th January 1942). Though two bombs missed and ended up in the sea, a third bomb struck the Boatman's house and killed the Boatman's mother, Mary Anderson. Grunay was evacuated shortly afterwards.
Later during World War II, a 'Beaufort' bomber aircraft, whilst on a return journey from a raid on Norway, made a crash landing on Grunay, sadly losing all three crew members. In 1990 a plaque to commemorate the airmen; two Canadians and one Englishman was built on the island.
The Bound Skerry lighthouse became automated in 1972 and the accommodation and grounds lie abandoned. The whole island of Grunay is now uninhabited.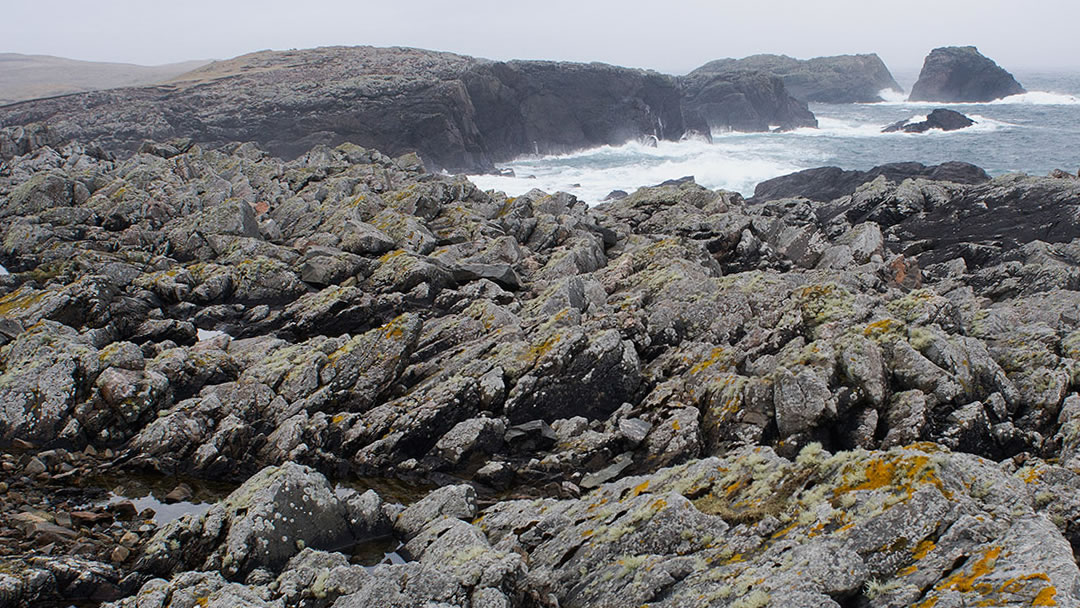 Diving and shipwrecks
The crystal clear waters and the maritime history that surrounds Shetland is a draw for divers. The Out Skerries provide plenty to explore with a number of intriguing shipwrecks from the 17th century through to the 20th century.
The Dutch East Indiaman Kennemerland was sunk along the coast of the Out Skerries in 1664. The ship had a total of 200 crew members and was carrying weaponry from the Netherlands to Jakarta in Indonesia. The captain decided to take a northern route to avoid the English Channel and the second Angelo Dutch War, but the ship was hit suddenly by a strong southerly gale. Stormy conditions sent the ship hurtling into the Stoura Stack (pictured above) and it sank, with only 3 crew members surviving.
On 23rd July 1687 when the Wrangels Palais was patrolling the North Sea in search of turkish pirates and unfortunately struck the rocks on Bound Skerry in dense fog. Approximately 88 crew members (of 240) perished that night.
De Liefde ran aground off the north-west coast of Housay in 1711. The ship was on its home voyage to the Netherlands and was carrying money and gold. There was only one survivor of this disaster. The owners conducted a salvage expedition in the spring of 1712 but this proved futile.
Artefacts collected from the ruins of these ships can be observed in the Shetland Museum. North Wind, which sank in 1906 was carrying wood which was salvaged and put to good use by the islanders!
Please note; the wrecks of the Kennemerland and the Wrangels Palais lie within a Historic Maritime Protected Area and a licence is required to dive there. Visit the Historic Environment Scotland page on wreck diving for more information.
Haaf fishing and Press Gangs
Out Skerries sheltered natural harbour made it an ideal spot for the haaf fishing industry from roughly 1750 to 1900. This was dangerous work; fishing in open boats, called sixareens, far from shore. The remains of lodges used in the summer by haaf fishermen can be seen at the North Mills on the West Isle and the Lang Ayre (pictured above) on Bruray.
Haaf fishermen used pebble beaches to dry their catch, and the Ling beach on Bruray was artificially constructed for this purpose.
Shetland men were well known for their excellent seamanship and the press gang frequently visited Out Skerries during the Napoleonic Wars. Men would flee to hideouts in the hills and sea caves to avoid them. Annie Elspeth's Resting Place was a spot where women delivering food to the men hiding in the Paet's Hoose on Meoness would stop and watch for ships. Tammie Tyrie's Hoidy Hol on Queyness has now been washed away by the sea.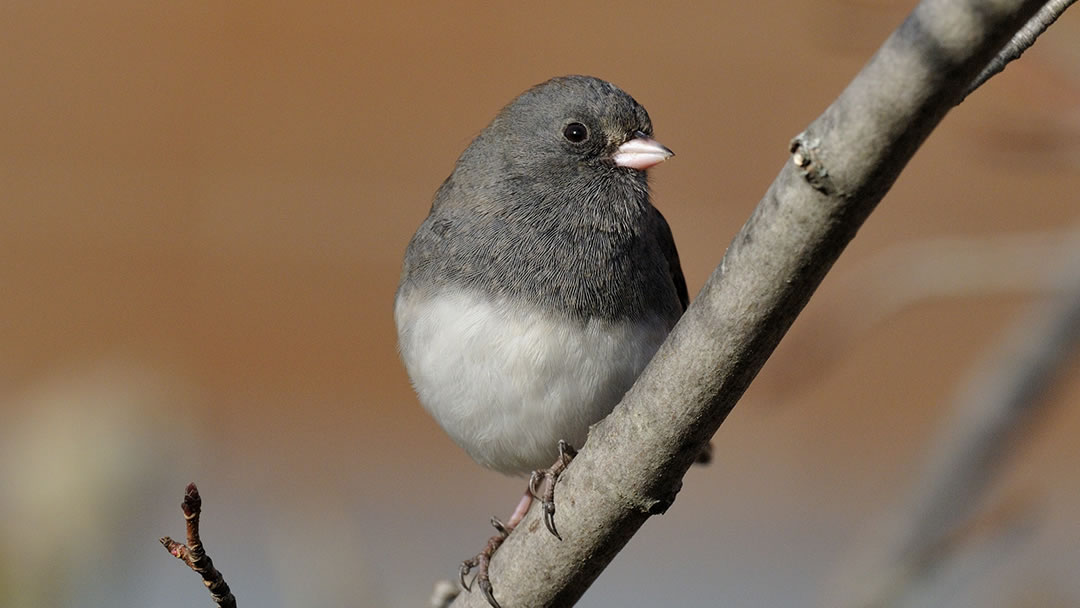 Warblers, otters and sea pinks
The Out Skerries are a great place for ornithologists to be on a foggy autumn or spring day. The islands are the first landfall for birds from Norway and there are frequent sightings of rare birds such as dark eyed junco (pictured above), thick-billed warbler, pine bunting and Isabelline shrike.
During summer, breeding birds such as eider duck, ringed plover, oystercatcher, arctic tern, gulls and guillemots fill the hills and cliffs. Otters and seals enjoy the shores of Out Skerries, and Minke whales, harbour porpoises and orca can be sighted in the surrounding waters.
During summer, the landscape of Out Skerries is covered with wild flowers and sea pinks.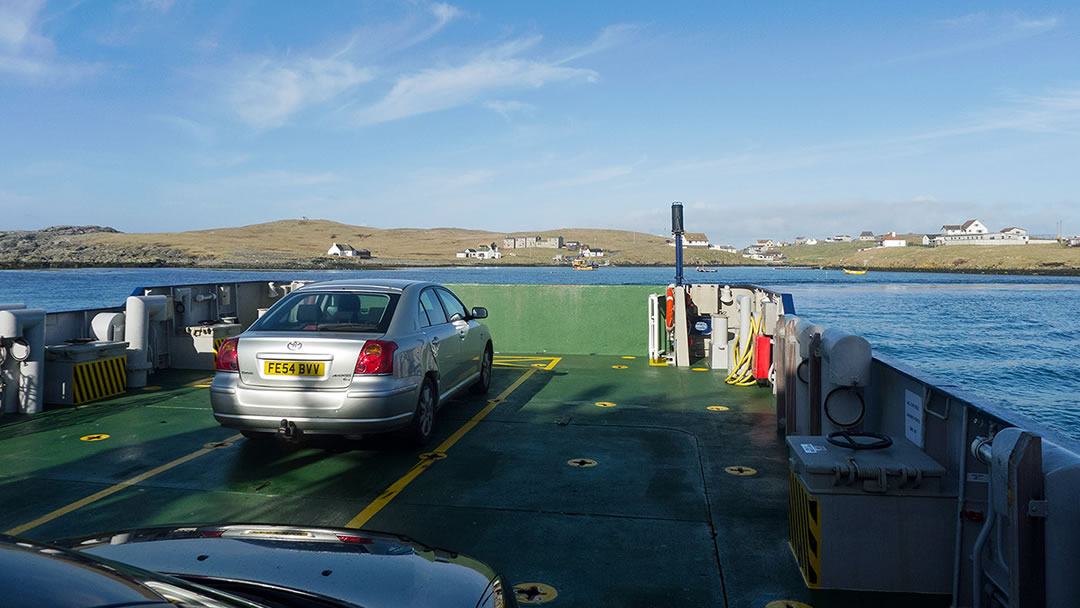 Travel and Accommodation
To reach Out Skerries there's a daily car ferry service from the Shetland Mainland terminal at Vidlin (and from Laxo if it is too windy) which takes just 90 minutes. Alternately, you could travel via ferry from Lerwick twice a week and this sailing takes 150 minutes. Booking is essential, and trips to Out Skerries and back on the same day are sometimes possible.
If you'd like to spend the night in the Out Skerries, you'll be pleased to know that there are a couple of accommodation options available on the island.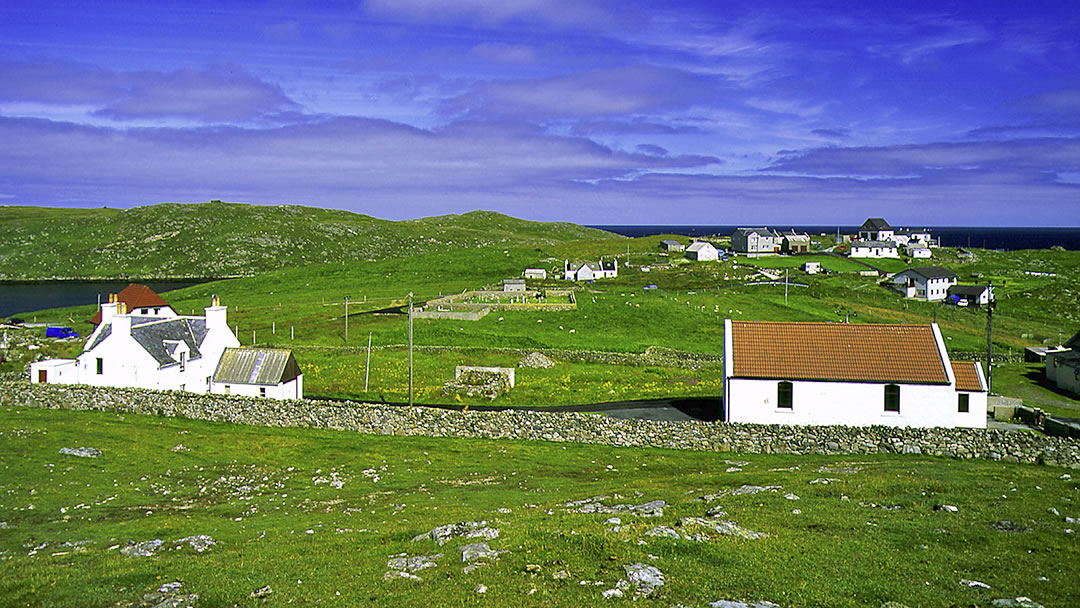 There was once an inter-island flight to the Out Skerries, which involved landing on the shortest runway in the world (at 370m). However as there are no fire crews on the island, this service is not available at present.
There are visitors' berths available at the marina; the Out Skerries are a fabulous stop for sailors!
Out Skerries Post Office and South Mouth photo, North Mouth and South Mouth, Out Skerries photo, Houses on Housay photo, Water collection ditch, Bruray, Out Skerries, Shetland photo, Rock girdle in the Out Skerries with a view of Stoura Stack photo, and Leaving Out Skerries on Filla photo © Julian Paren, Out Skerries: Long Ayre photo © Chris Downer and licensed for reuse under this Creative Commons Licence. Dark-eyed Junco photo © Bill Thompson / US Fish & Wildlife Service

By
Hannah Richards
A University graduate from New Zealand with strong ties to Orkney and the East Coast of Scotland. Hannah enjoys discovering new places and is looking forward to travelling around Europe. She has great appreciation for history, music and art.
Pin it!