Why Shetland is a great holiday destination for children
In Shetland you'll experience a holiday like no other, and especially for families with children. There's a rich musical heritage, amazing scenery and superb wildlife. Don't tell the children but it is very educational, with plenty of historic sites to explore and Vikings round every corner – in the streetnames, fire festivals and even in the names of the Shetlanders you meet – Thorfinns, Sigurds, Magnus's and Rognvalds.
Just a 20 minute walk from the pier in Mousa is a massive, nearly intact Iron Age broch; a circular fortress, which stands 13m high. It is nearly 2,500 years old!
Shetland is a great place to take children and here are a few reasons why!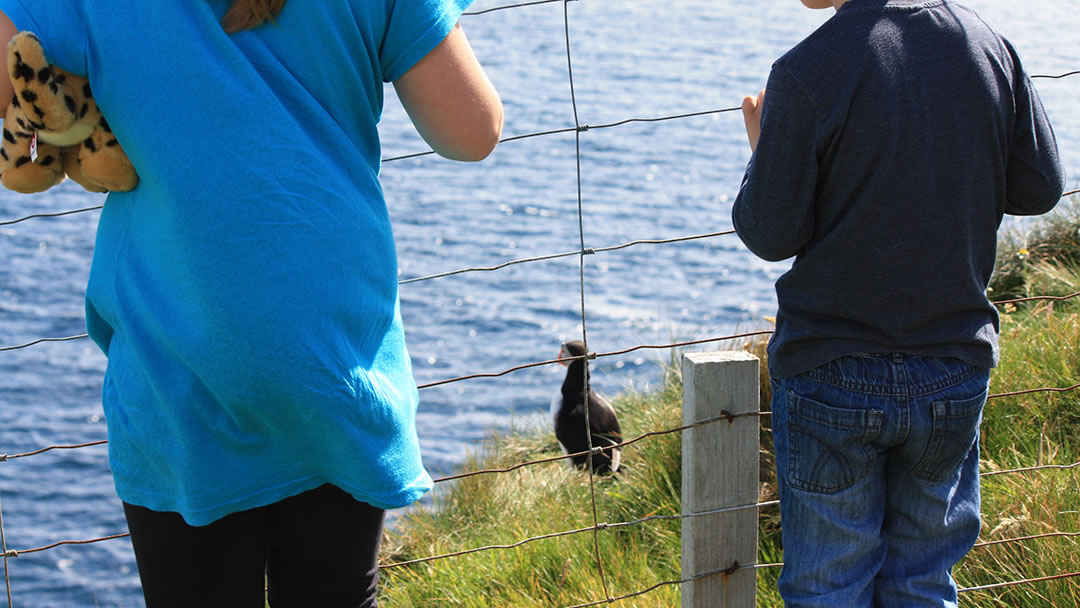 Come face to face with a puffin at Sumburgh Head
Sumburgh Head is a tall cliff at the southern tip of Shetland. It's a great place to see puffins when they nest from May to July, and best of all, the cliff edge is fenced off and safe for young children! Not only are your children safe from falling, the puffins know that people can't reach them and they will stand a metre from the fence without a care! Sumburgh Head is a really good place to come face to face with a puffin – don't forget your camera!
Sumburgh Head is exciting for other reasons too. It is located at a point where two currents meet (the name means 'The Head onto the Thunderous Noise' – refering to the noise at Sumburgh Roost) and the abundance of sealife here makes it a great place to spot whales and dolphins! Also, there's the Sumburgh Head Lighthouse and Visitor Centre, which opened to the public in April this year – we're sure there's plenty of children who would enjoy exploring a lighthouse! Lastly, Sumburgh Head is great viewing point to see airplanes flying in to Sumburgh airport!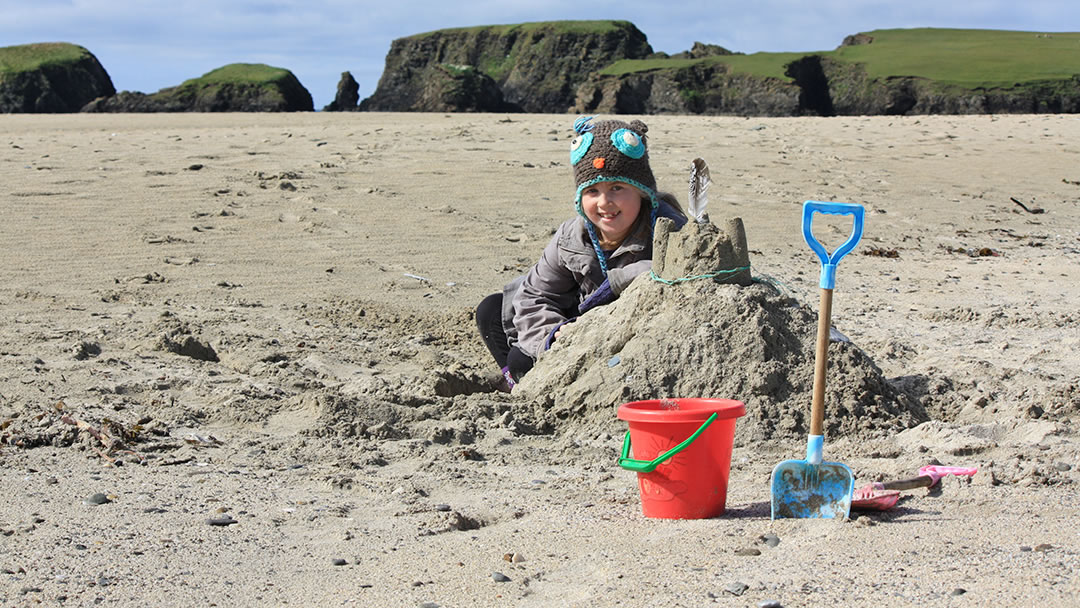 See otters, birds, and ponies and build sandcastles!
If your children are animal lovers then Shetland is the place to be. It's a popular stopping off point for migrating birds, and in March/April and September/October – referred to as the wacky-bird months – there are some very rare visitors indeed!
Otters are abundant – Shetland has highest density of otters in Britain (there are over 1,000 otters) because it has the right mix of good habitat and plentiful fish supplies. However, otters are very shy! Look for them at low-lying shores, within easy reach of a stream. Otters seem to like the breakwaters at the inter-island ferry terminals and are often spotted by passengers waiting in their cars!
There are other great opportunities for animal lovers – why not stroke a Shetland pony, or visit a beach where the only sun bathers are seals? Also – Shetland beaches are lovely, rarely crowded and great places to build sandcastles!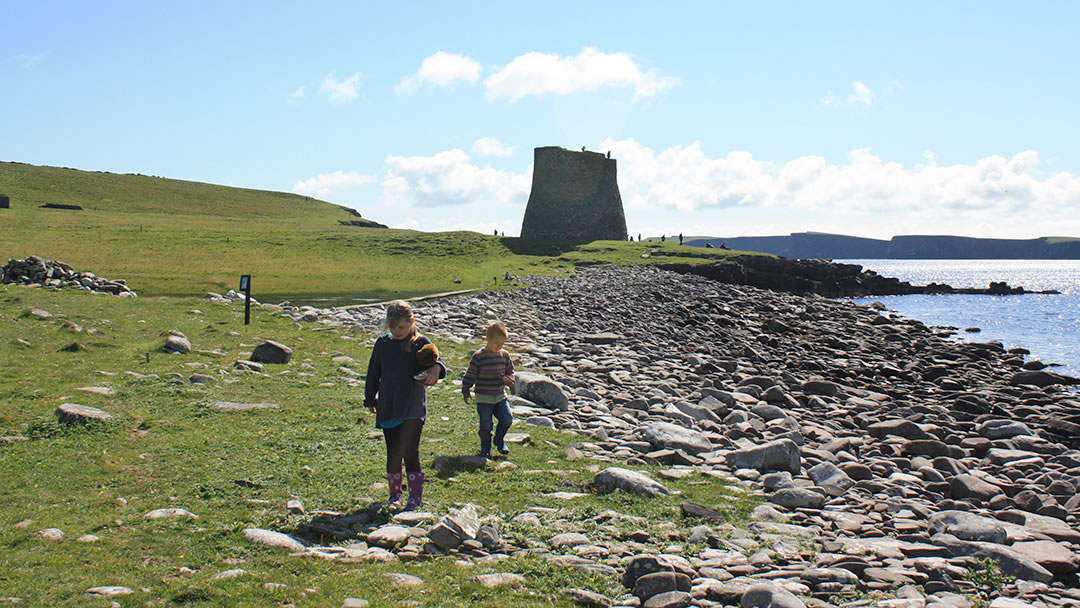 Visit amazing Mousa Broch
There's an uninhabited island called Mousa, a little south of Lerwick. On a sunny day, why not take your children across to Mousa in the ferry from Sandsayre pier? Then, just a 20minute walk from the pier in Mousa is a massive, nearly intact Iron Age broch, a circular fortress, which stands 13m high. It is nearly 2,500 years old! Your children will love exploring this, and you can climb the stairs all the way to the top for a great view! There's a hidden surprise in Mousa broch too – Storm Petrels nest in burrows within the walls, and if you place your ears to the walls you may be able to hear these amazing birds!
Mousa is a lovely island, with seabirds and seals along the coast, plenty of great spots for a picnic and stony beaches to play on.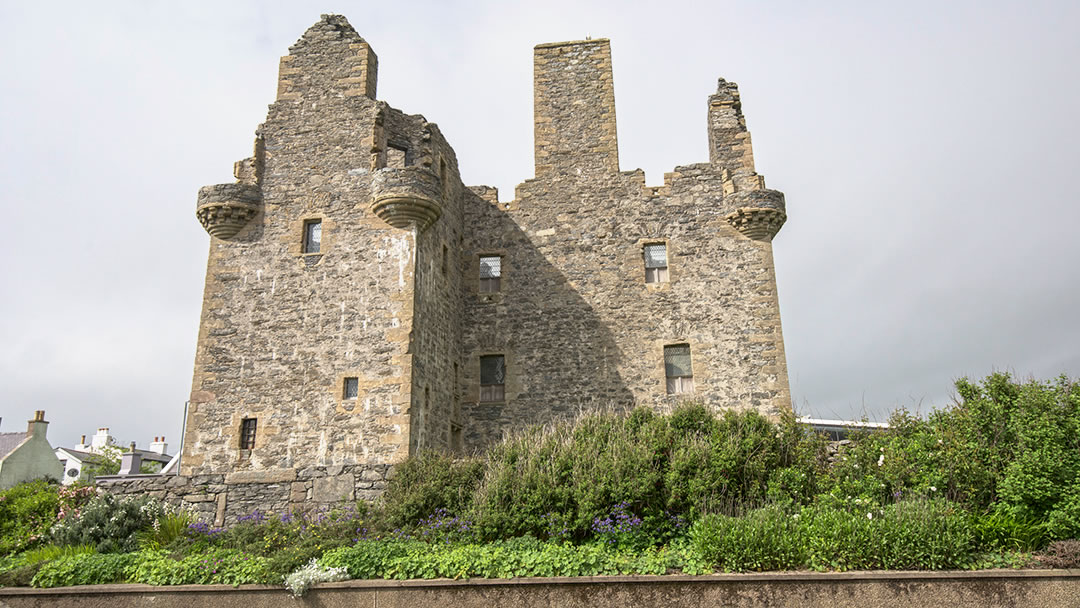 Visit a Castle and let your imagination run riot!
There are some great castles to see in Shetland that will really get your children's imagination fired up. Scalloway Castle was built in 1607 and it's a beautiful tall building. It has a dungeon and a huge hall where great feasts must have been eaten. The man who owned it, Earl Patrick Stewart, was a bit of a rotter!
Children will also love Muness Castle on Unst, which is Britains most Northerly castle. Like Scalloway, Muness Castle has lots of nooks and crannies. Also like Scalloway, Muness is free of charge to explore! Muness has an exciting history – in 1627 French raiders attacked and burned it down! Muness Castle is now said by some to be haunted!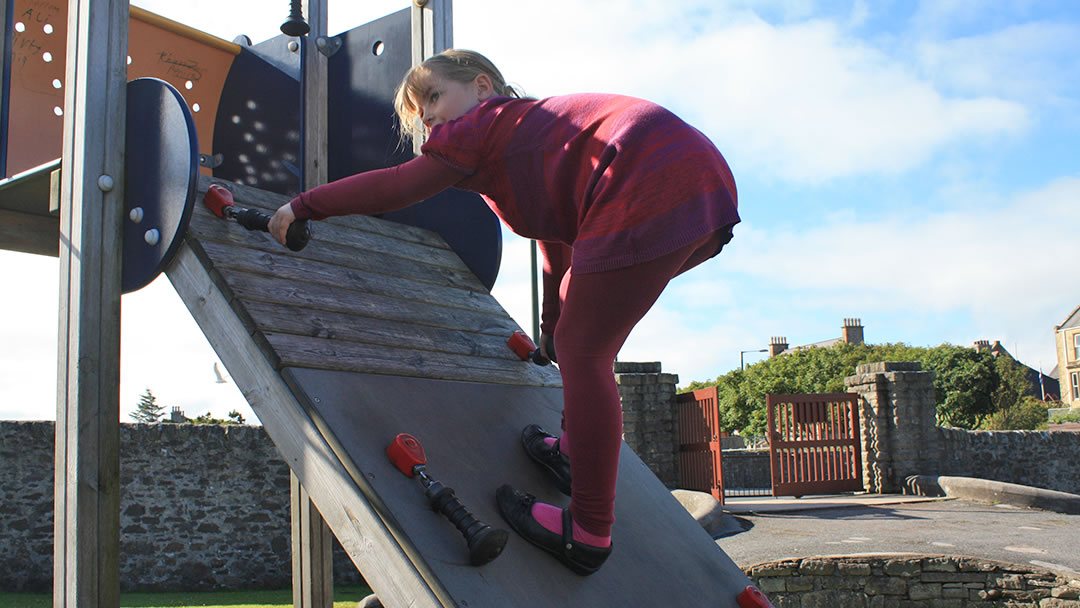 There's much more to see with children in Shetland
There are lots of great facilities available for children in Shetland. There are super swimming pools throughout the islands, and in Lerwick, the amazing Clickimin Centre Swimming Pool is well worth a visit. It has a 25m swimming pool with an adjustable floor, a toddler's pool, an outdoor lagoon, giant bubble pool, a Rapid River Ride and two flumes! You'll also find well-maintained playparks throughout the islands, usually close to schools or community centres.
There are lots of unusual buildings and places to see in Shetland. Can your children can spot a house with a boat for a roof? Or find a house covered in seashells in Hamnavoe?
Lastly, a must-visit for any child to Shetland is Harry's Department Store in Lerwick. Climb up the stairs to the attic and you'll find a fantastic treasure trove of a toyshop to suit all ages and tastes! Parents may struggle to escape from here!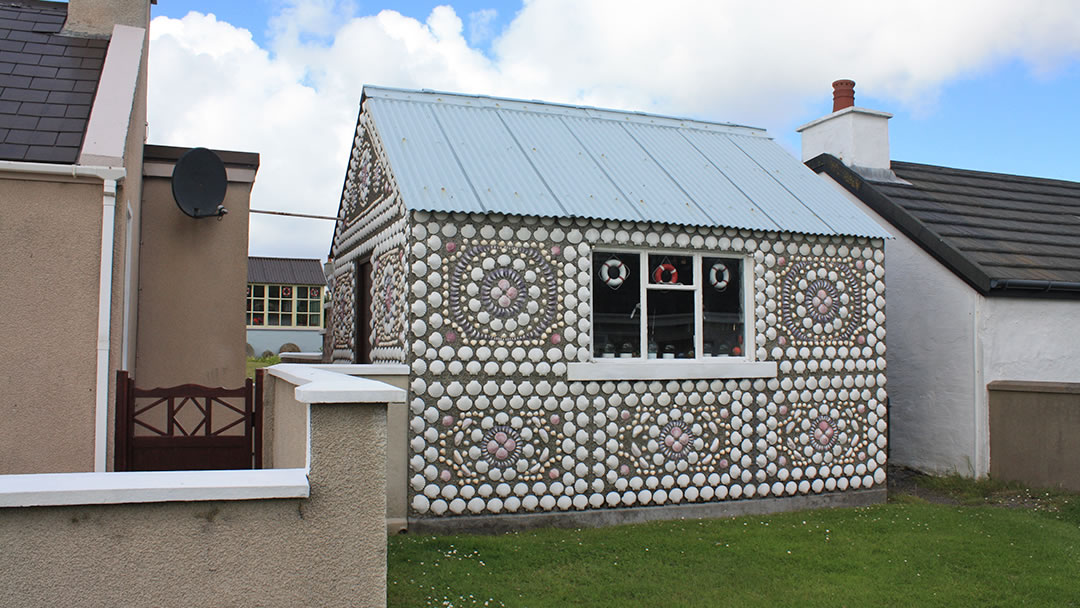 By
Magnus Dixon
Orkney and Shetland enthusiast, family man, loves walks, likes animals, terrible at sports, dire taste in music, adores audiobooks and films, eats a little too much for his own good.
Pin it!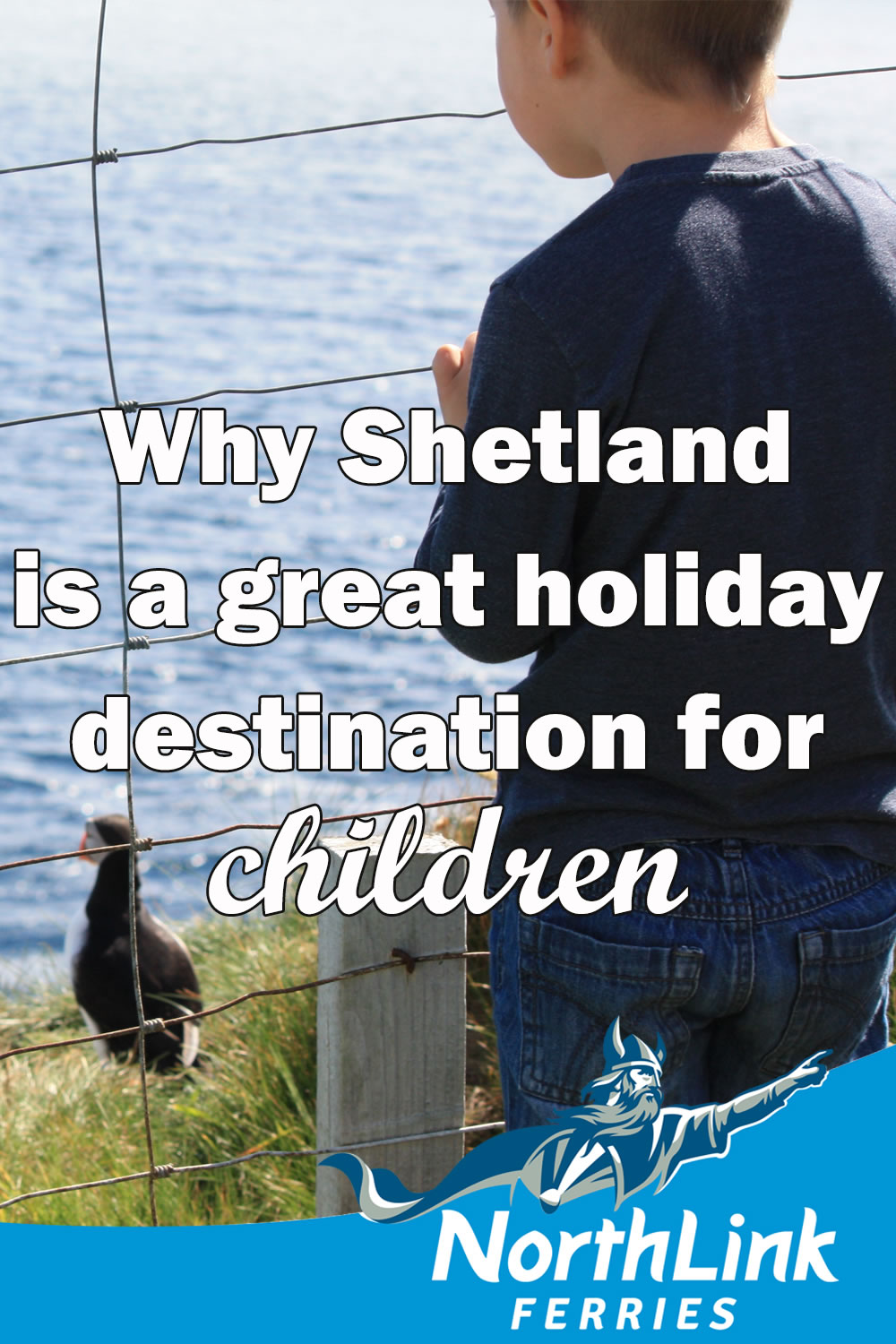 Header image: Petting Shetland Ponies photo © Copyright Victoria Dixon