For many visitors to Shetland, a highlight is a trip to the Hoswick Visitor Centre for some of their famous, mouth-watering Tiffin.
Rosemary Inkster who manages the busy Hoswick Visitor Centre in Shetland, kindly agreed to share this tempting and moreish recipe!
In recent months, we have loved seeing how many people have been enjoying isles-inspired recipes. We know how much Shetland visitors love Hoswick Tiffin, and Rosemary Inkster who manages the busy Visitor Centre, kindly agreed to share the tempting and moreish recipe for the sweet tray bake!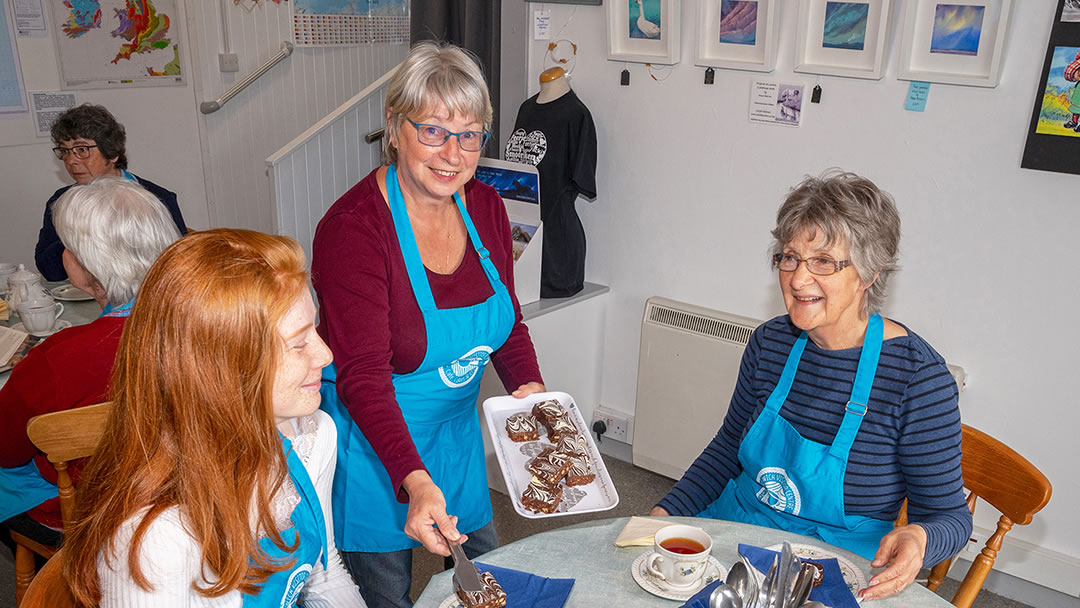 Ingredients:
220g butter
4 tbsp caster sugar
4 tbsp golden syrup
8 tbsp cocoa powder
450 g digestive biscuits
Raisins ––are optional (but why would you not include?)
150g chocolate (for the topping)
Method:
Melt the butter, sugar, syrup and cocoa in a large pan.
Crush digestive biscuits.
Combine melted mixture with crushed biscuits.
Press mixture into a greased tin.
Top with 150g of melted chocolate.
Leave it to set.
Hoswick Visitor Centre in Shetland is open throughout the year. Find out more about Hoswick Visitor Centre and the surrounding area here!

By
Laurie Goodlad
Born and raised in Shetland, Laurie loves the unique history and culture there so much that she started her own tour company offering visitors the chance to see the isles through the eyes of an islander. Find out more at
www.shetlandwithlaurie.com
Pin it!
Header image: Tiffin from Hoswick Visitor Centre in Shetland photo © Copyright Ross Stopper