Robin McKelvie in Shetland: Unst heads for the stars
If I told you that there is a Scottish island that has just had a space launch station built on it you would be forgiven for thinking I'd enjoyed a dram too many. Well, it's right there on the Shetland isle of Unst and I've been so I know it exists.
Over forty people are working on the development of a £43 million space port that will bring a trio of launch pads firing at least 30 rockets a year into space, with testing already underway.
Hop aboard a NorthLink Ferries ship with me now for the overnight ferry to the Shetland Islands, and then on to space via the UK's first vertical launch space port…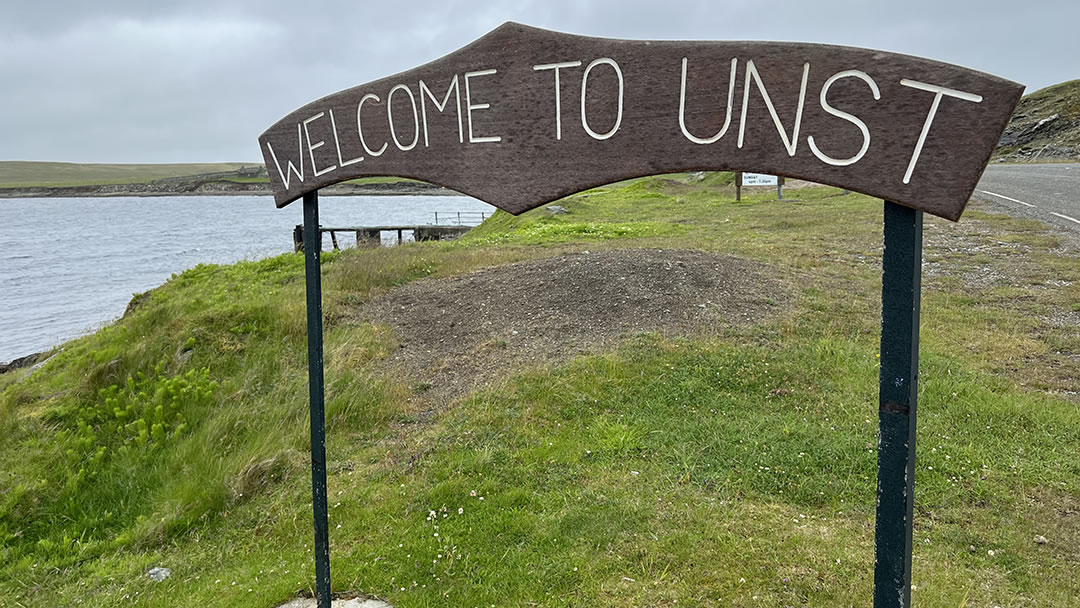 I admit it does sound like the stuff of Bond movies and it feels a bit like a Bond film when I arrive on the most northerly inhabited isle in the UK. I don a hard hat and high-vis jacket at the old SaxaVord MOD station, where SaxaVord bounce me off closer to the stars at the old RAF coastal site of Lamb Ness.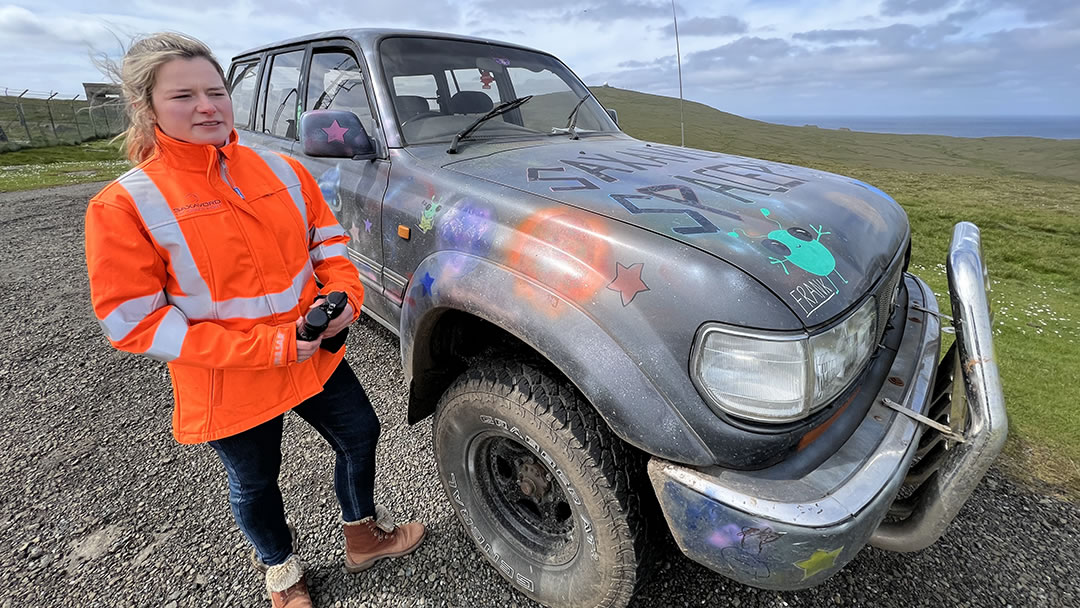 At the wheel of a jeep festooned in a bright space theme is sustainability officer Sorcha Leavey, who introduces me to the site – "It has come a long way since the RAF days. We've done a massive amount of work you can see, but also behind the scenes too as we've taken the impact on the environment very seriously and on the local wildlife. And we'll continue to do that as the project develops. For example we've successfully re-located an eider duck and her quintet of ducklings, who had nested and hatched here."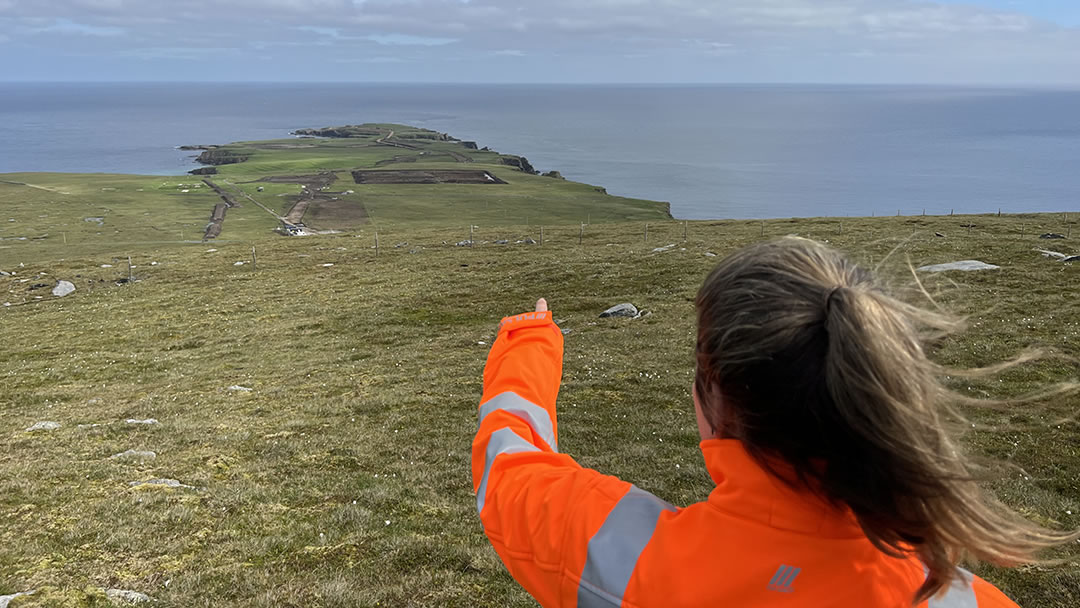 And the project is really developing. Over forty people are working on the development of a £43 million space port that will bring a trio of launch pads firing at least 30 rockets a year into space, with testing already underway. The first two launch pads are named Fredo and Elizabeth and then a third named Calum will be part of phase two. Next year sees the UK's first sub-orbital vertical launches, with vertical orbital launches to follow.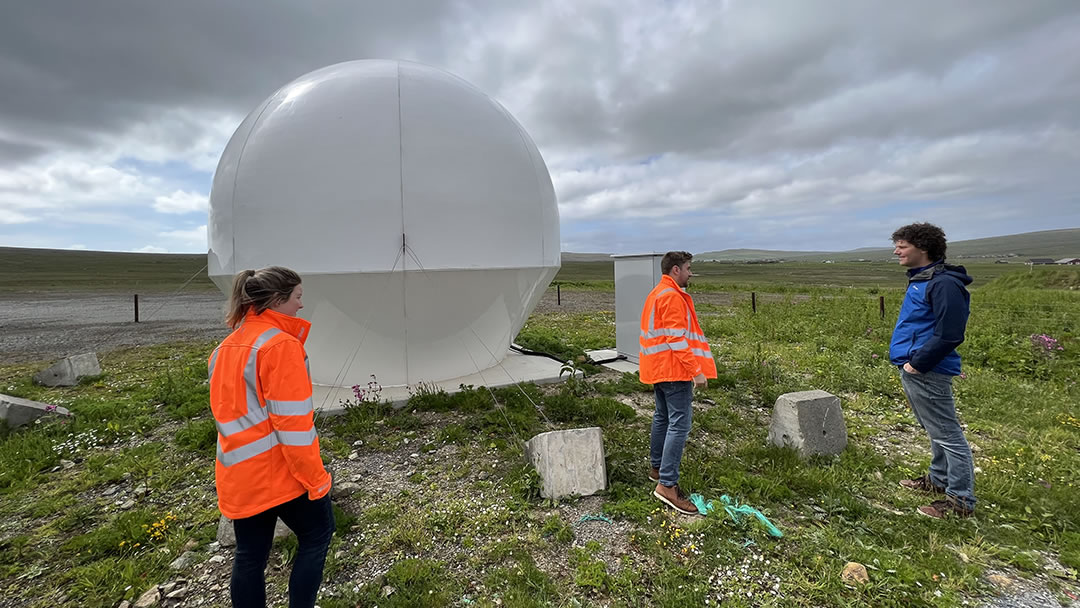 The more I learn about SaxaVord the less Bond it becomes. We're not talking hulking fuel burning rockets and giant satellites capable of blasting other satellites with lasers. Their rockets are much smaller scale and the satellites are only around the size of a bag of sugar. It's all greener than I imagined and I'm pleased to learn the ground station is already the first in the world to run on 100% local green electricity.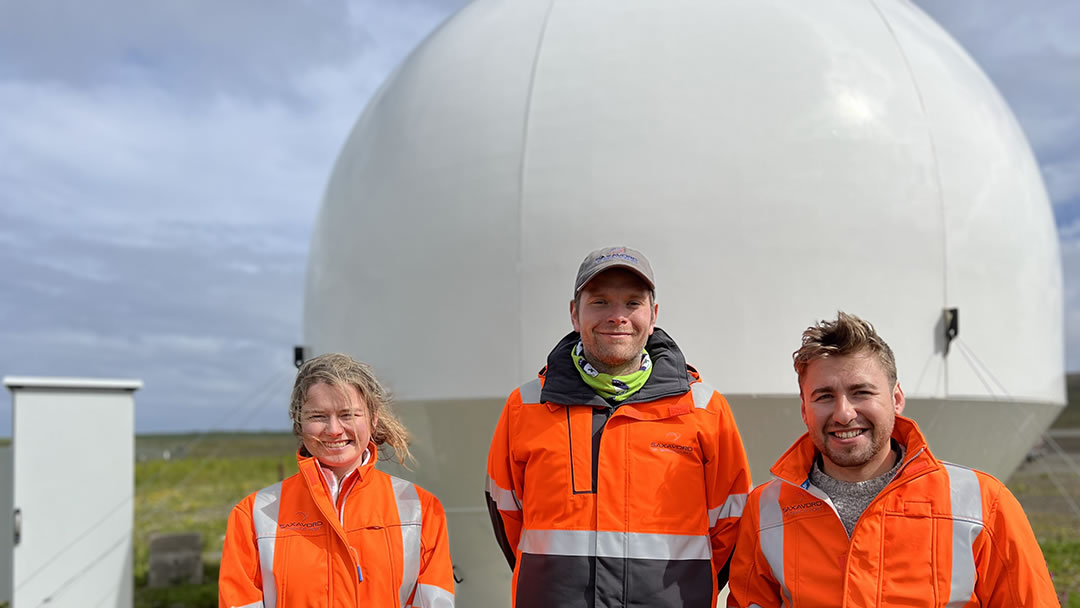 At the ground station I meet SaxaVord UK Space Port ground station manager Jacques Meheut, who explains that they didn't just pick Unst by sticking a pin in a map: "This is the ideal spot as it's remote and significantly closer to the North Pole than other sites. In a wider context Glasgow is already renowned for satellite technology and more data is downloaded in Edinburgh than pretty much anywhere outside California."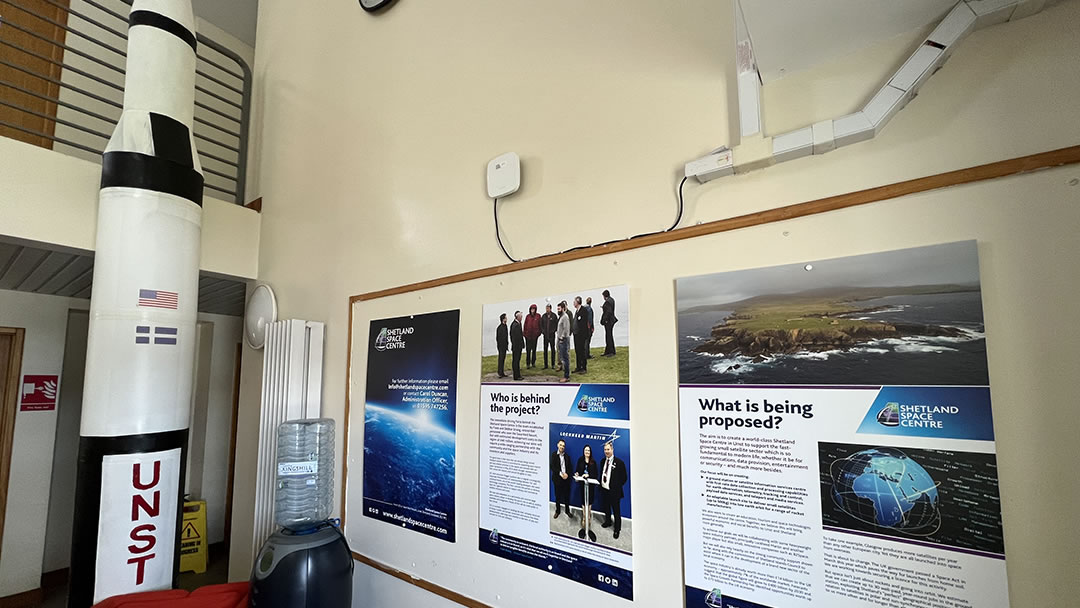 My next meeting at SaxaVord is with education officer Mason Robbins. He is keen to talk up the benefits of the space developments to the island. "We see the space port as an opportunity to train people who already know the island and don't need to be integrated into the community." This is reassuring as I had imagined an army of outsiders coming in with little benefit to the community. Local people on Unst are going to be able to pick up some very unusual skills!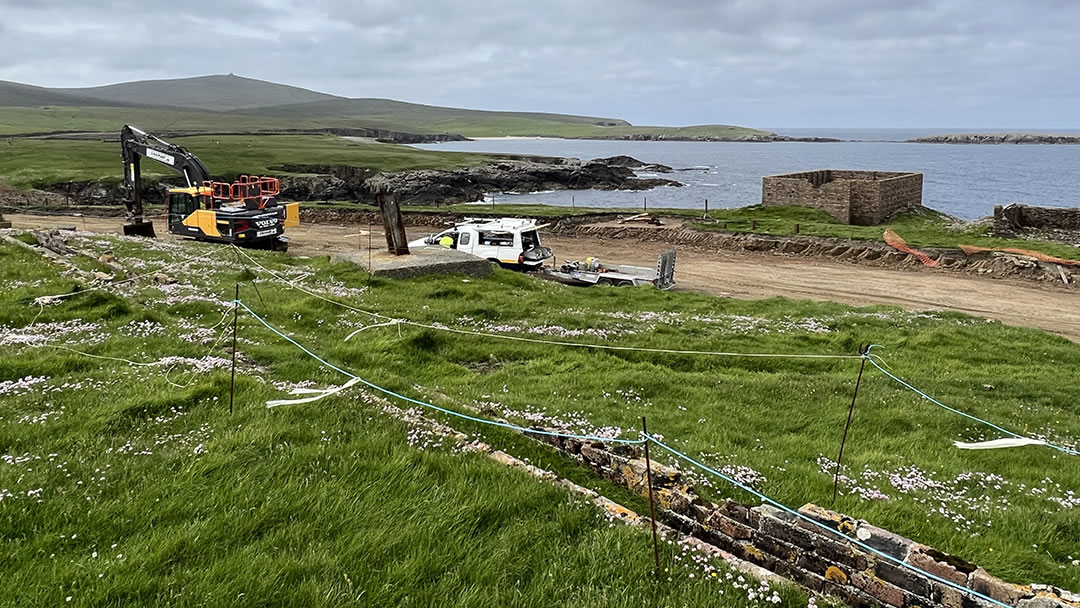 Fancy coming to see what all the fuss is about for yourself? Well the good news is that you will be able to come for launches, though beware that accommodation on Unst can be limited. There will be an exclusion zone around Lamba Ness around launch days, but they are installing a viewing platform and further visitor facilities are in the offing. SaxaVord used to until recently have a hotel and there are plans to open a new one that ties into all the space facilities.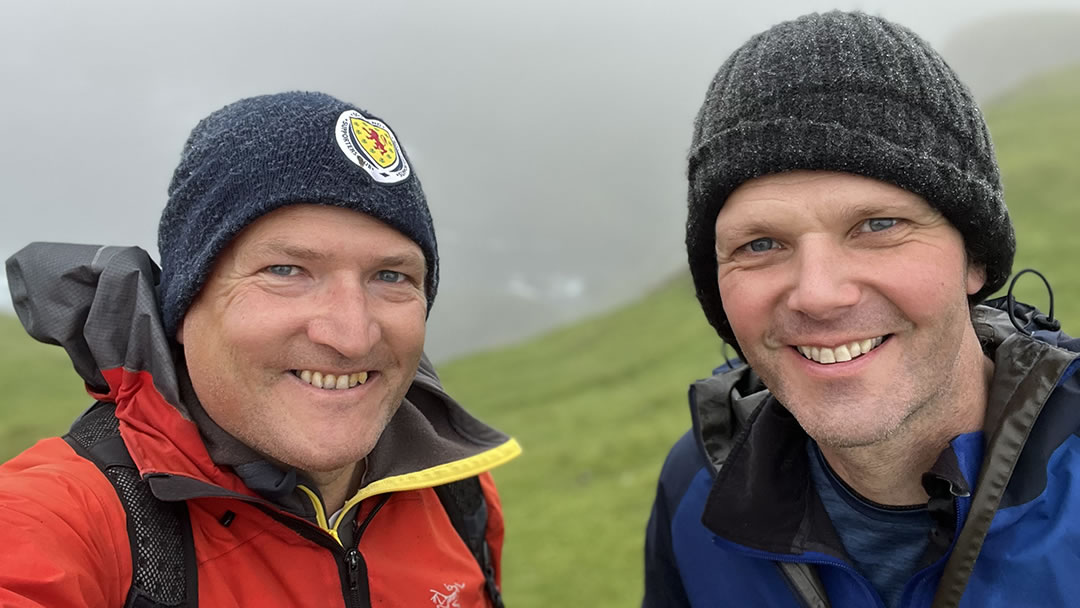 Wherever you stay on Unst there is a multitude of things to see and do beyond space tourism. A highlight is a hike around the Hermaness National Nature Reserve, where a wooden walkway has recently been built that helps stave off the worst of the bog and the bonxies. The cliffs here are utterly spectacular – it's one of my favourite hikes in Scotland, not least for the view of Muckle Flugga, the UK's most northerly isle.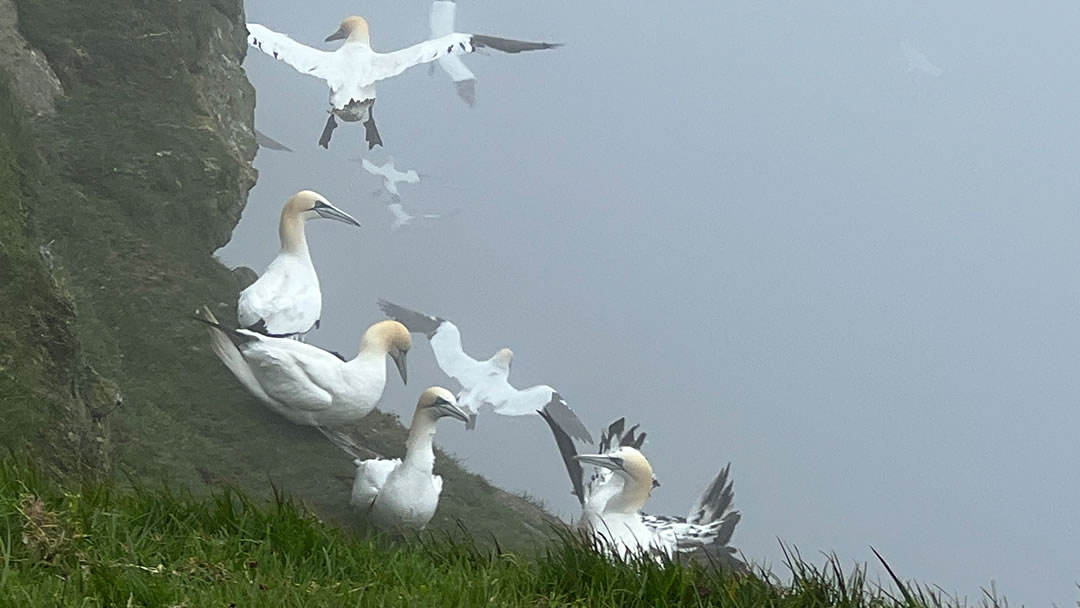 Elsewhere on Unst you can post a postcard from the most northerly post office in the UK in Baltasound, or check out Bobby's Shelter, a bus stop that is also an award-winning art installation! There are Viking museums, standing stones, the ruins of old brochs to ramble around and Viking ruins to check out too. I thoroughly recommend spending as much time here as you can manage.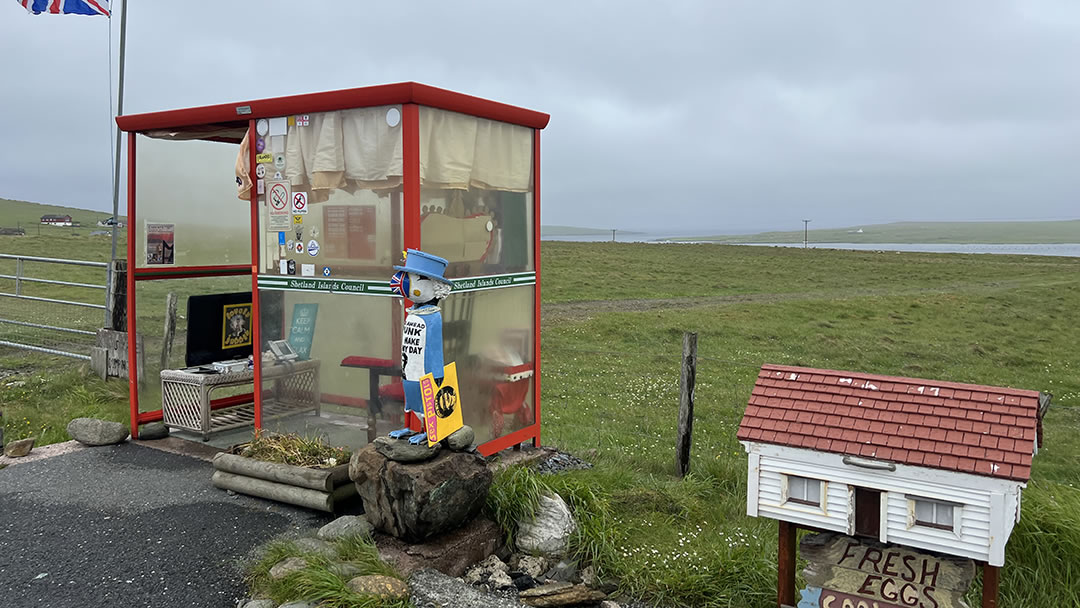 I end my trip at a relatively recent development on Unst, recent compared to the Vikings who once used to sail around these waters. Shetland Reel Gin started in 2014. I visited back then and I'm delighted to see they've gone from strength to strength. Mark Turnbull, manager of a distillery who now produce a space-themed 'Countdown Gin', sees the space development as positive for Unst: "There are not many jobs here for young people. This opens up new opportunities and it will also bring in more tourists looking to learn about the space programmes. When they come they will also appreciate what a wonderful island we live on."

By
Robin McKelvie
Robin McKelvie is an award-winning travel writer and broadcaster who has been published in over 200 magazines and newspapers worldwide.
Pin it!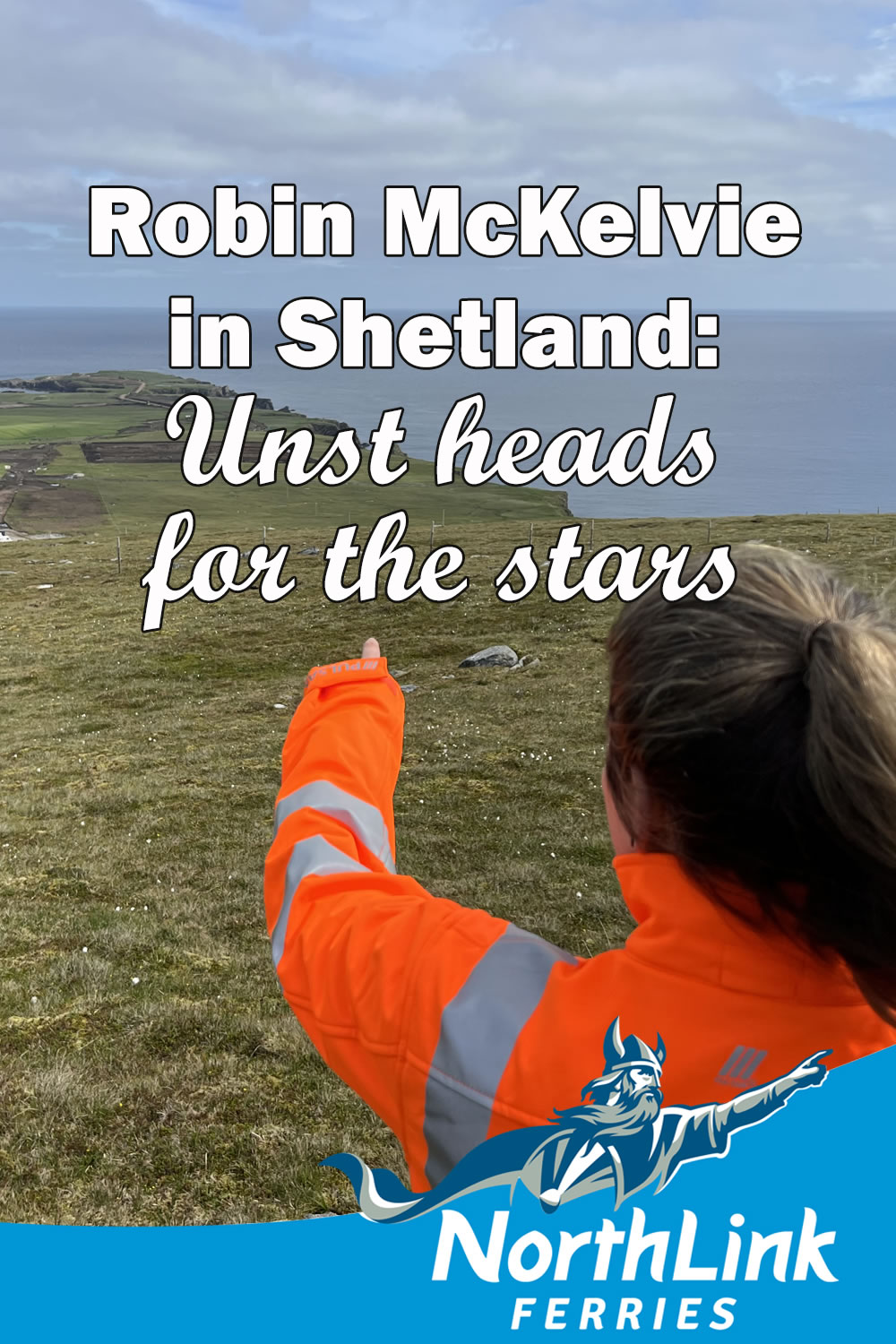 Header image: Unst space port in the Shetland Islands photo © Copyright Robin McKelvie