Why Aberdeen is a great holiday destination for children
For many adults from Orkney and Shetland, the attractions of Aberdeen are those that islanders are less familiar with, such as high street shops, stage shows and pop concerts. None of these may appeal to younger islanders for very long. However, on closer inspection there's a wide range of other activities and other places to go in Aberdeen than just Union Street. Aberdeen is a great place to find things to do for the whole family!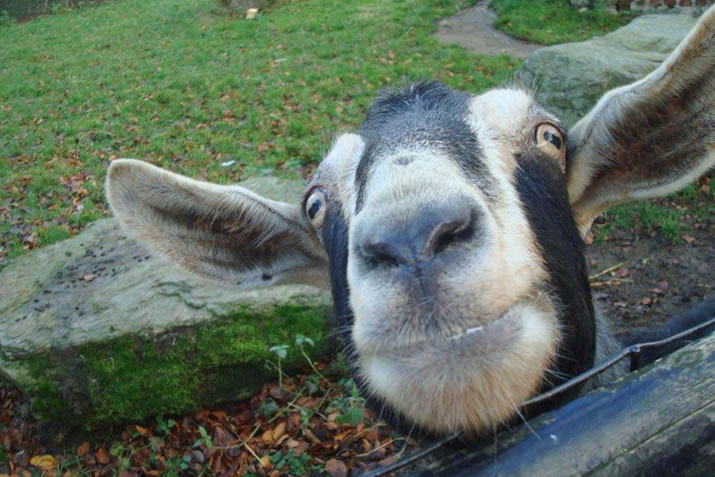 Explore Aberdeen's superb Parks!
Aberdeen has superb parks that are free to visit and ideal for children.
Duthie Park is just 1 mile from the ferry, by the banks of the River Dee. Here you'll find the David Welch winter gardens – glass houses with exotic plants including a massive collection of cacti and the world's only talking cactus! In Duthie Park there's also a Japanese garden to commemorate the dead of Hiroshima and Nagasaki, play areas and lawns and a boating pond with paddle boats for hire! Duthie Park has a wonderful old fashioned feel – much of the original Victorian design features have been retained.
"Johnston Gardens is great for children because they'll love feeding the mallard and muscovy ducks on the pond."
Hazlehead Park is a wooded park on the outskirts of Aberdeen, 4 miles from the ferry. It's popular with horse riders and walkers and is a lovely park for a picnic. Hazelhead Park has rose gardens, flower borders, a memorial to those who lost their lives in the Piper Alpha disaster, Scotland's oldest maze, a children's play area, football pitches and a golf course. The main attraction of Hazelhead Park for children will be the Pets' Corner (pictured), which has rabbits, chinchillas, miniature donkeys, goats tropical fish, ducks and peacocks.
Johnston Gardens is a peaceful park in the middle of the city, 3 miles from the ferry. There are streams and waterfalls, a rustic bridge and many plants – the garden has won the Britain in Bloom competition. This makes the park popular for Wedding Photos but unsuitable for football! Johnston Gardens is great for children because they'll love feeding the mallard and muscovy ducks on the pond, and there's a lovely little playpark there with a wooden climbing frame, a basket swing, regular swings, hammock and slide!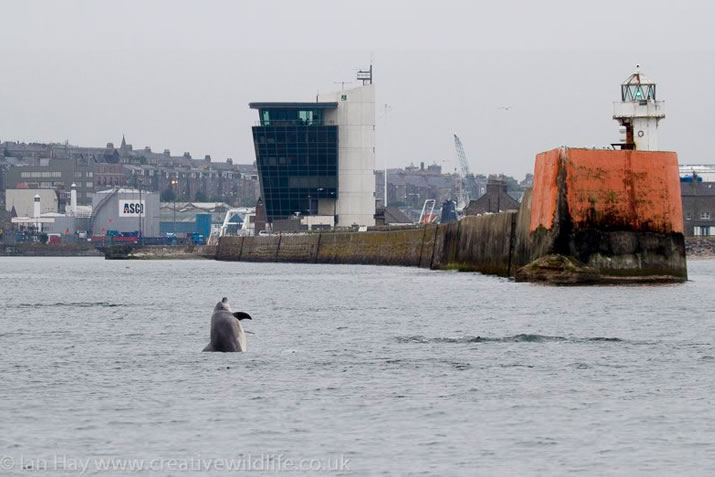 Spot a Dolphin in Aberdeen harbour
There's nothing more thrilling than seeing a dolphin in the wild, and Aberdeen Harbour is one of the best places to Europe to see them! Bottlenose dolphins really enjoy the cold waters of the North Sea and can often be seen playing and feeding near the harbour entrance. Torry Battery offers a high vantage point and is a recommended panoramic spot for viewing dolphins and taking photographs. It's quite something to have such amazing wildlife so close to the city centre! There are also marine wildlife cruises available from Aberdeen habour with savings for family groups.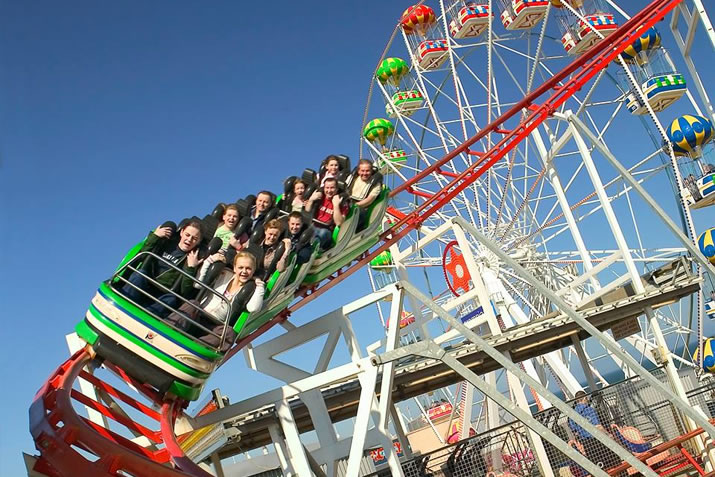 Experience thrilling rides at Codona's funfair
You'll see the Ferris wheel of Codona's along the Esplanade as you sail into Aberdeen habour, and a trip here will also be the highlight of your child's trip to Aberdeen! There's an outdoor amusement park with rollercoasters, log flumes, a swinging pirate ship, carousel and adventure golf. There's also an indoor complex called Sunset Boulevard, which has a bowling alley, smugglers cove, a dino safari, dodgems and a bar and diner. Look out for Dodgem and Daisy the dogs!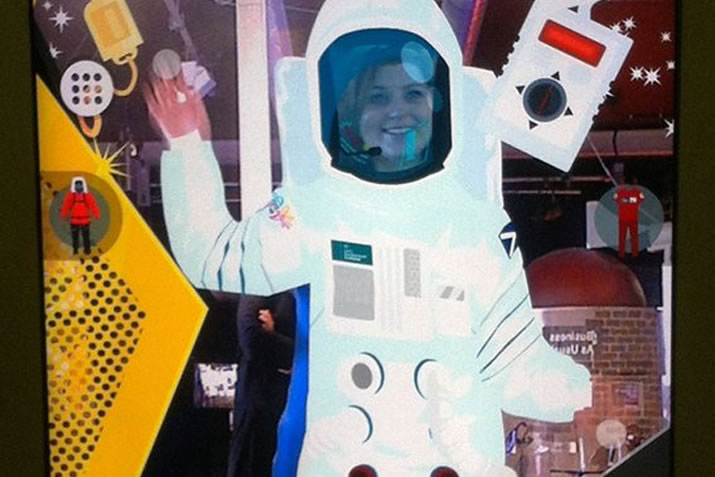 Bring Science to life at Satrosphere: Aberdeen Science Centre
Satrosphere is located by Beach Boulevard at 179 Constitution Street and is a brilliant place to get children into science. Here you'll meet an enthusiastic and dynamic team displaying fascinating, hands-on exhibitions which are ideal for children and deal with the most interesting aspects of science. Exhibitions explore dinosaurs, electricity and space, the stars and the planets, with a look at big telescopes and the chance to experience what it is like being an Astronaut!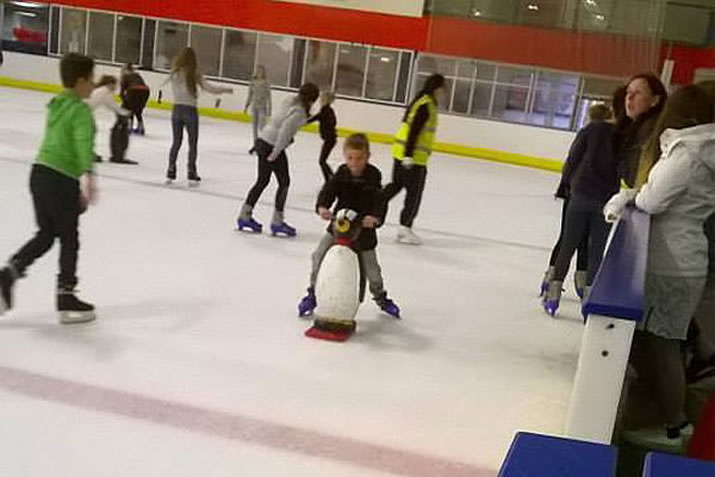 Slip into some ice skates
At The Linx Ice Arena on Beach Promenade you'll find one of Scotland's premier ice rinks. The Ice Arena is very large (measuring 56 x 26 metres) and there's skate hire, tuition and Penguin skate aids available for youngsters. Children will have a great time trying something new, and there are also discos for older children, and a cafe on site. There are other winter sports to try out in Aberdeen – Aberdeen Snowsports Centre on Garthdee Road has artificial ski slopes open for skiing, snowboarding and tubing (whizzing down a slope in an inflatable ring). Tuition is available for beginners too!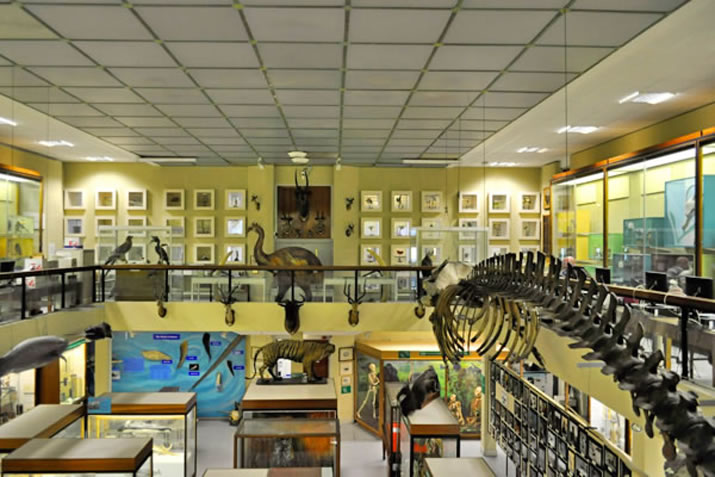 Explore a world of animals at the University of Aberdeen Zoology Museum
Curious children will love the University of Aberdeen Zoology Museum, a hidden gem located 2 1/2 miles from the Aberdeen Ferry Terminal. Here you'll find a massive collection of zoological specimens representing over 200 years of biological study at the University. The museum is free to visit and highlights include a stuffed Bengal tiger, great ape skeletons, and whale skeletons. There are some amazing and unusual animal specimins to see – you'll see animals you never knew existed!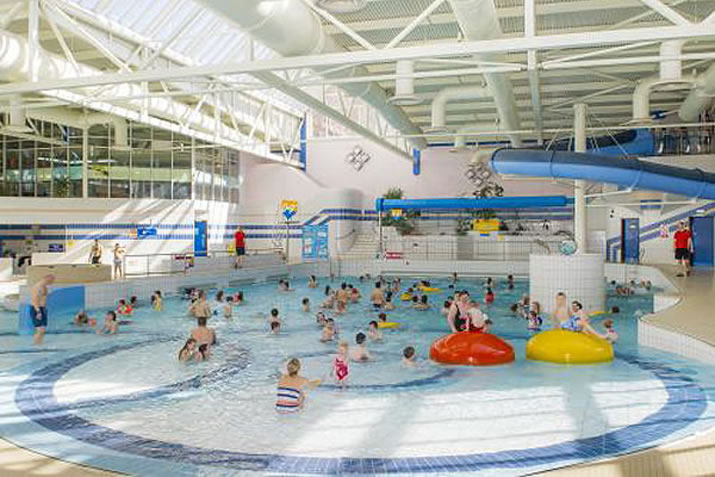 Have a smashing, splashing time!
Children love splashing about and there are some brilliant pools to visit in Aberdeen. The one we'd recommend is the Beach Leisure Centre which is also close to the ferry – just 1 1/2 miles away. You'll find a wave machine here, river rapids, a toddler pool and 4 flumes. One of the flumes is free, and you pay a little extra for the others. The Tube is a gentle ride on an inflatable ring, The Pipeline is more exhilarating, and Wipeout is very fast with a sudden dramatic drop! Further away from the ferry, and definitely a pool for the summer – there's a heated open-air pool at Stonehaven!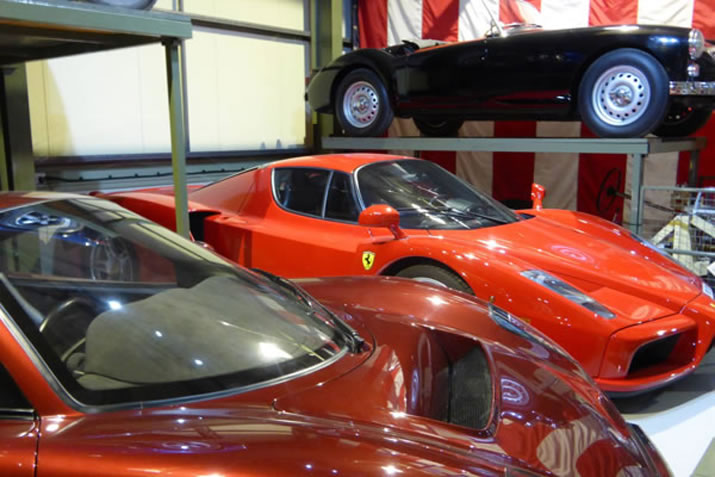 Drive a car enthusiast to heaven at the Grampian Transport Museum
An hour drive from NorthLink's ferry terminal in Alford, the Grampian Transport Museum is a fantastic place to take children. Here you'll find classic automobiles, motorcycles, tractors, buses, trams and trains to see (and climb aboard) including the Jaguar XKR used in the James Bond film, Die Another Day! There's a Junior Driving School is available for 4-10 year olds and an exciting events programme where you can get the chance to ride on a road circuit in a high-powered car! Also worth visiting nearby is the Alford Valley narrow gauge railway where you can enjoy an old fashioned train ride.
Set a course for the Aberdeen Maritime Museum
If your child loves boats then Aberdeen Maritime Museum is the place to go. It's a fascinating place, free to visit, and is just 1/2 mile from the NorthLink Terminal on Shiprow. Aberdeen Harbour is one of the UK's busiest ports and has a fascinating history which is detailed here. Fishing through the ages and oil rigs are explored in a series of hands-on exhibits, models and paintings. There's an excellent cafe and shop and even a 3D show about life on the rigs!
Go down to the woods
There are some brilliant forests to explore with children on the outskirts of Aberdeen. Kirkhill Forest has croft ruins and Tappie Tower (pictured) to climb – this is a folly with a great view from the top. Countesswells and Foggieton Forests have majestic beech trees that are nearly 150 years old. Tyrebagger Forest has towering Douglas firs and different paths. The blue path is ideal for toddlers or those pushing buggies. There are some fascinating oil and granite-inspired sculptures to discover too. At Christmas time you can buy a real Christmas tree from Tyrebagger Forest!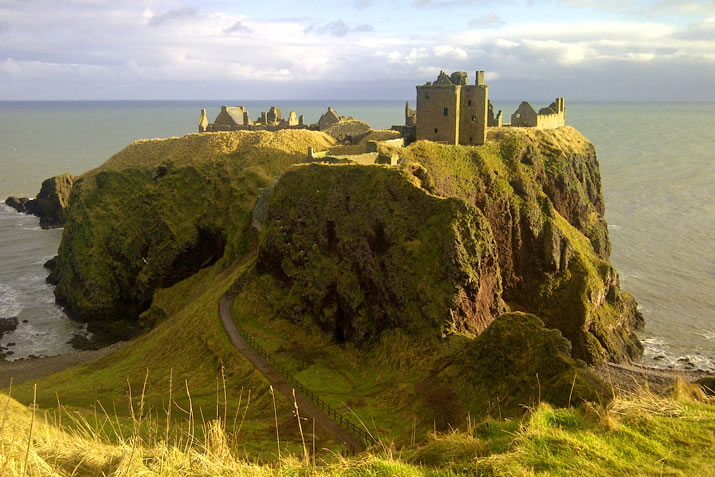 Visit a castle and let your imagination run riot!
There are some brilliant Castles around about Aberdeen, including Balmoral Castle, Castle Fraser, Craigievar Castle, Crathes Castle, Delgatie Castle, Drum Castle, Duff House, Fyvie Castle, Haddo House, Huntly Castle, Kildrummy Castle, Leith Hall, and Tolqhoun Castle. Our favorite is Dunnottar Castle, near Stonehaven, which is located on a dramatic headland and surrounded by cliffs. The headlinand is joined to the mainland by a narrow strip of land and there is a tower house to explore. Although the steep climb make Dunnottar unsuitable for younger children, older children will enjoy imagining what it would be like to defend the castle from invaders!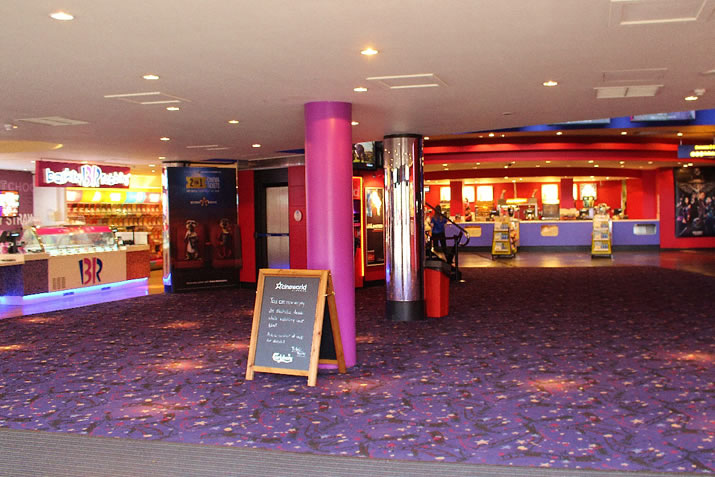 Go see the latest movie
There are some great cinemas dotted around Aberdeen showing the very latest blockbusters, and there will always be a feature ideally suited to younger viewers. The closest cinema is located in Union Square, just 1/3 mile and 6 minutes walk from the NorthLink Ferries terminal at Jamieson's Quay! Going here may the ideal way to round off a busy day in the city before boarding the ferry. There are oher cinemas too, located off Union Street and Beach Boulevard – and you can check what films and showing and showtimes online!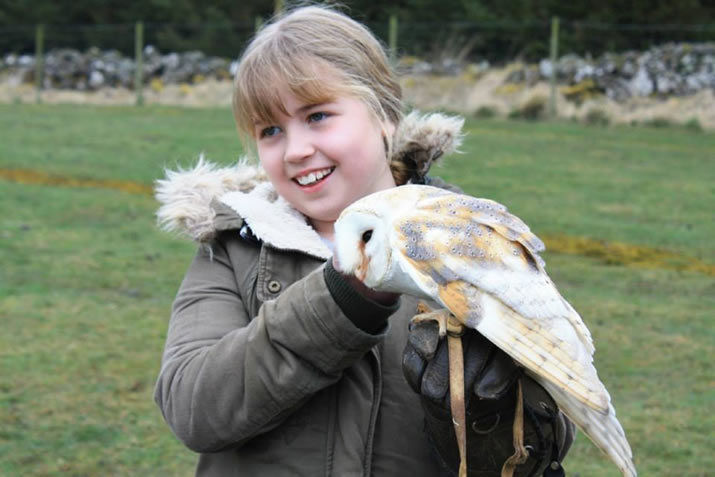 Other great ideas for things to do with children around Aberdeen
There are plenty of other places to go with children in Aberdeen. There are many excellent play parks throughout the city and on rainy days soft play areas with ball pits for younger children and adventure areas with scramble net rope ladders for older children.
There are Laser Tag and Nerf arenas, motorsport karting circuits, climbing walls, skateparks and many super golf courses around Aberdeen for sporty and adventurous children.
At the Royal Deeside Railway there's a chance to ride on a steam train over a short line of track.
If your children love animals, then a trip to Doonies Rare Breeds Farm to see rare and endangered native farm animals is worth a visit. There's also Strathorn Farm Stables and Clydesdale Horse Centre which offer Carriage Driving, Clydesdale Horse Dray Rides, and Riding Lessons.
Slightly further afield (but well worth the trips) are the MacDuff Aquarium, which has an amazing array of sealife to view, and Huntly Falconry Centre (pictured above), where you can hold an owl, falcon and other beautiful birds of prey!

By
Magnus Dixon
Orkney and Shetland enthusiast, family man, loves walks, likes animals, terrible at sports, dire taste in music, enjoys films and audiobooks, eats a little too much for his own good.
Pin it!