Ten hidden gems in Aberdeen
There are so many wonderful and interesting places to visit in Aberdeen such as Duthie Park, Dunnottar Castle or the Aberdeen Art Gallery. However, we have compiled a list of some lesser known places to visit in and around Aberdeen, that don't always make the front cover of a tourist brochure!
The Easter Aquhorthies Stone Circle is one of the best-preserved examples of a recumbent stone circle and it is believed to date back around 4,000 years.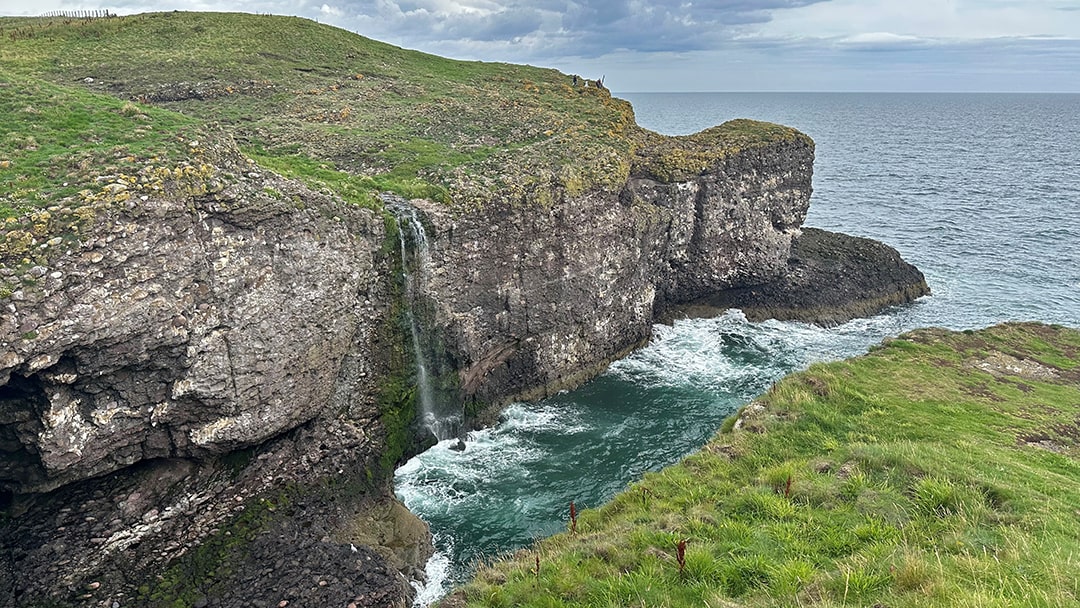 1. Crawton Waterfall
Crawton Waterfall is a truly marvellous sight on the Aberdeenshire coastline, where you can see the water from Crawton Burn pour down the cliffside and into the sea below. This natural spectacle can be found at RSPB Fowlsheugh, just 20 miles south of Aberdeen and it is the perfect place for both birdwatchers and photographers!
There are several car parking spaces available in a small designated parking area (please avoid parking in passing places or along the verge). Visitors can then enjoy a gentle walk down the road until you find a pathway which will lead you to the beautiful clifftop trail. There is a short route that will take you to the waterfall, however the walk can easily be extended to take in more of the stunning seaside views.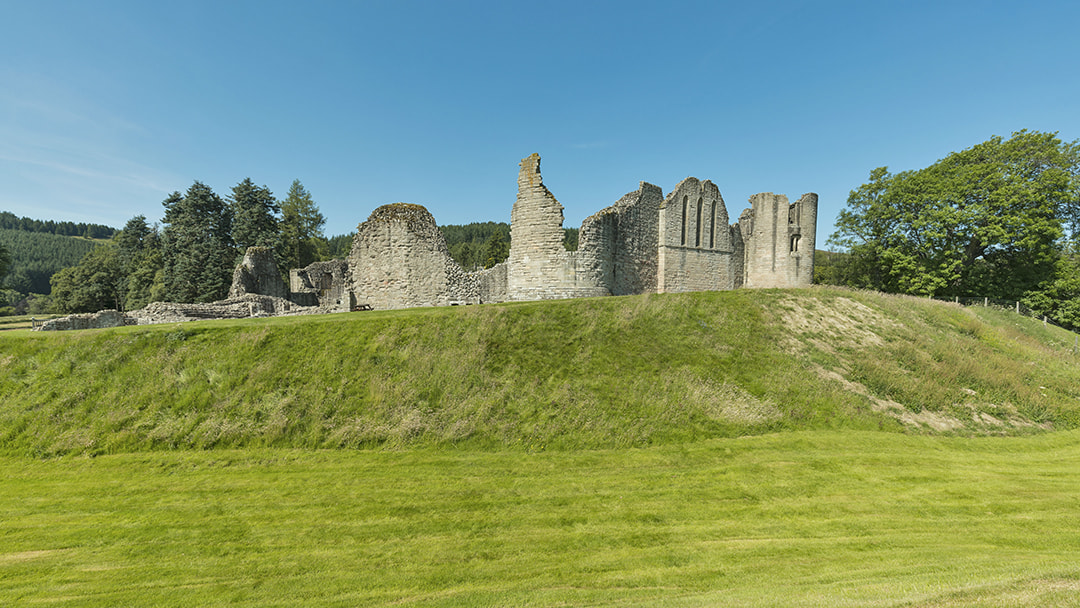 2. Kildrummy Castle
As you approach Kildrummy Castle, it is clear to see that it was once imposing and mighty castle. Despite being built almost 800 years ago, the ruins seen today are truly impressive and it is one of the most complete examples of a 13th century castle in eastern Scotland. The remarkable ruins include a curtain wall, chapel, hall and four round towers.
The castle was built in a very beautiful location just outside of Alford and sits on the edge of a deep ravine called the 'black den' – which aided its defence throughout history. The castle ruins are intriguing to explore and there are plenty of information boards to help visitors to better imagine the castle in its prime.
It is worth noting that Kildrummy Castle is available for visitors between 1st April and 30th September each year, and is only open Wednesday to Friday between 09:30 and 17:30.
For more inspiration on other castles that are worth a visit in Aberdeenshire, read our blog here: https://www.northlinkferries.co.uk/aberdeen-blog/castles-in-aberdeen/.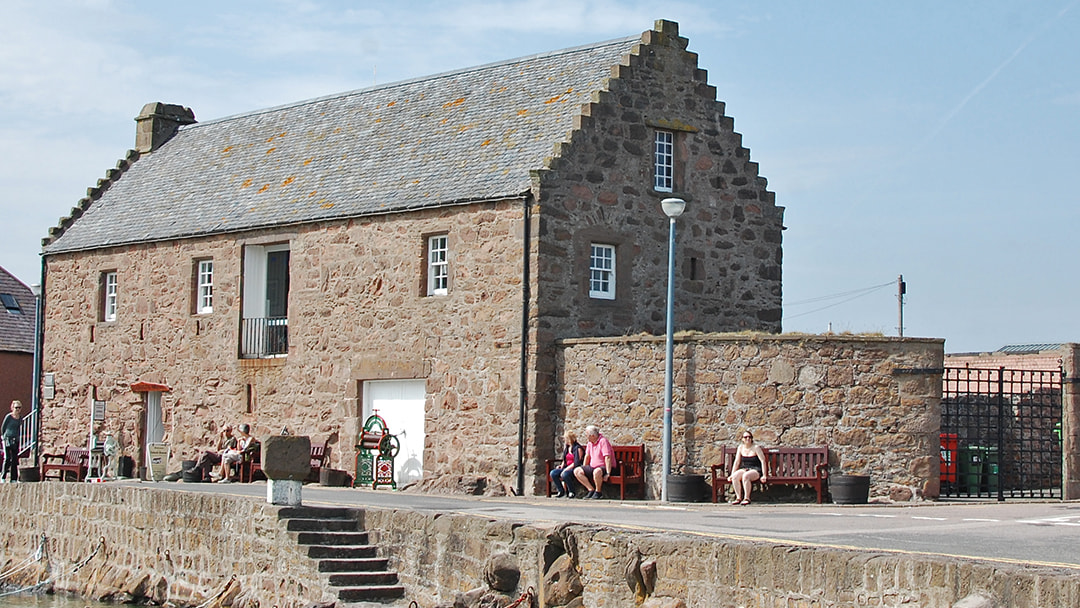 3. Stonehaven Tolbooth Museum
Housed within the oldest building in Stonehaven, the Tolbooth Museum is an eccentric and varied museum run by community volunteers. Originally built by the Earl Marischal as a store during the construction of the nearby Dunnottar Castle, the building has had many uses since then including the town's administrative centre and even a prison from 1624-1767!
The Tolbooth Museum was opened in 1975 and it tells the story of Stonehaven's extensive local and fishing heritage, and displays artefacts from when the building served as a prison. Visitors can still see an original cell door and the 'crank' – an old punishment device for prisoners.
The Stonehaven Tolbooth Museum is free for all to visit and is open every day between 13:30-16:30, except for Tuesdays.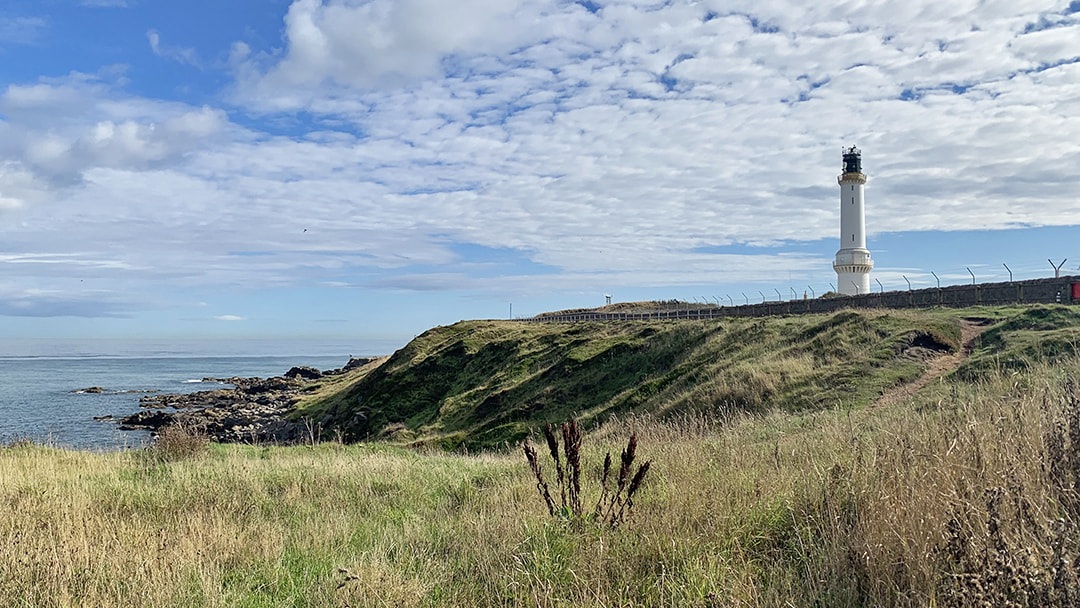 4. Girdleness Lighthouse
Girdle Ness is the name of the headland which lies to the south of Aberdeen Harbour and is topped by a historic artillery battery and an almost 200-year-old lighthouse. Built in 1833, Girdleness Lighthouse featured a unique and innovative design – a double light; where two lights were stacked one above the other, and a gallery built mid-way around the tower.
There is a lovely coastal walk around Greyhope Bay which leads you straight to the lighthouse – it is worth noting that there is no public access inside the lighthouse. Despite being located so near to the busy city centre, there is a lovely peaceful feeling to the area with plenty of opportunity to see a range of wildlife. Greyhope Bay is renowned for being one of the best places in the north-east to look for dolphins, as well as playful seals, gulls and oystercatchers.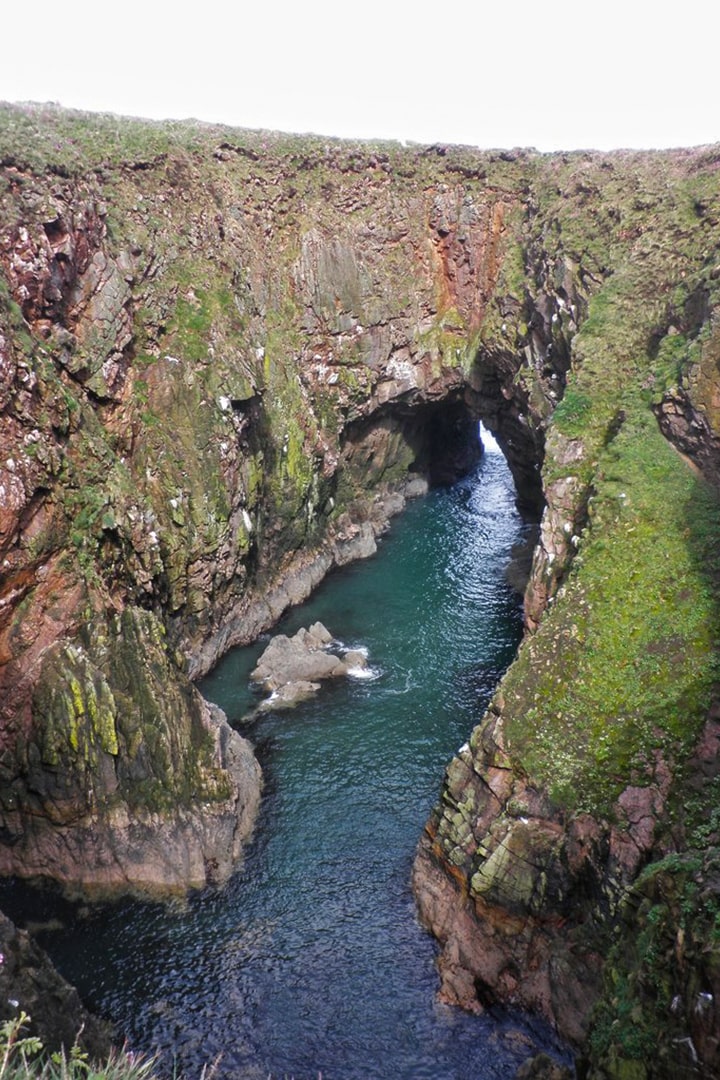 5. Bullers of Buchan
There is no question that the dramatic Aberdeenshire coastline is scattered with some incredible sights, with one highlight being located just north of Cruden Bay. The Bullers of Buchan is a spectacular collapsed sea cave that drops 30-metres down and is connected to the North Sea by an impressive natural arch.
This coastal feature has a car park available nearby and is a gentle 5–10-minute walk along the Buchan coastal footpath. This path also leads north to the Longhaven Wildlife Reserve and south to the remarkable ruins of Slain's Castle.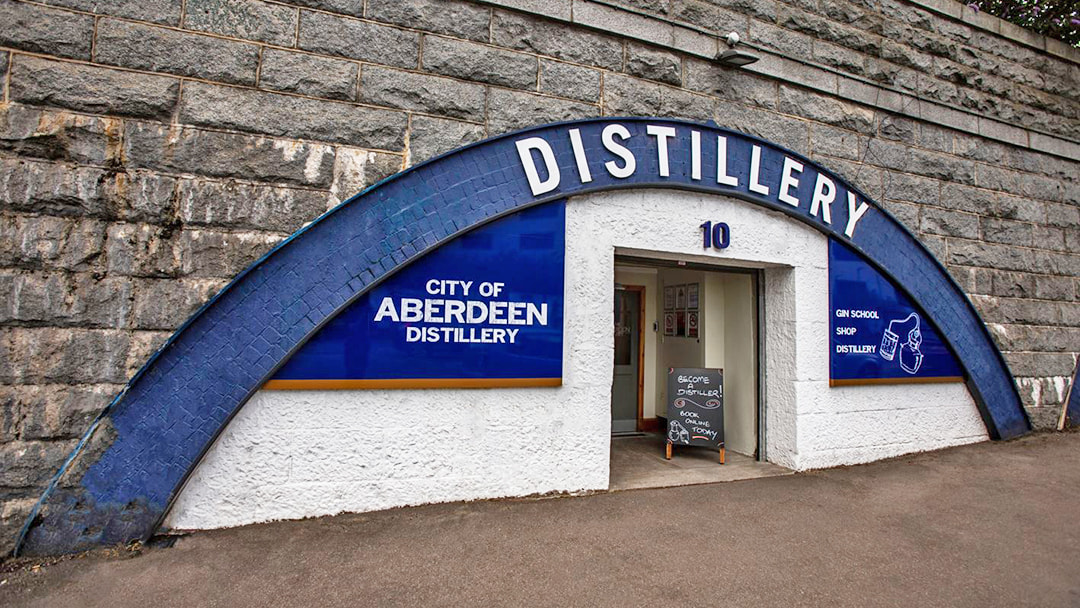 6. The City of Aberdeen Distillery and Gin School
Nestled in the heart of the city centre is the first distillery in Aberdeen for nearly 80 years: The City of Aberdeen Distillery and Gin School. Only a short walk away from Union Square, this distillery is situated within a historic railway arch and is where true Aberdeen gins are produced.
Here, visitors can enjoy a variety of experiences including a Discovery Tour – where you can walk around the production areas and see how gin is distilled from the raw ingredients all the way through to labelling and bottling – a Gin Tasting Masterclass and even a Gin School Experience – where you can become a distiller and distil your very own Scottish Gin!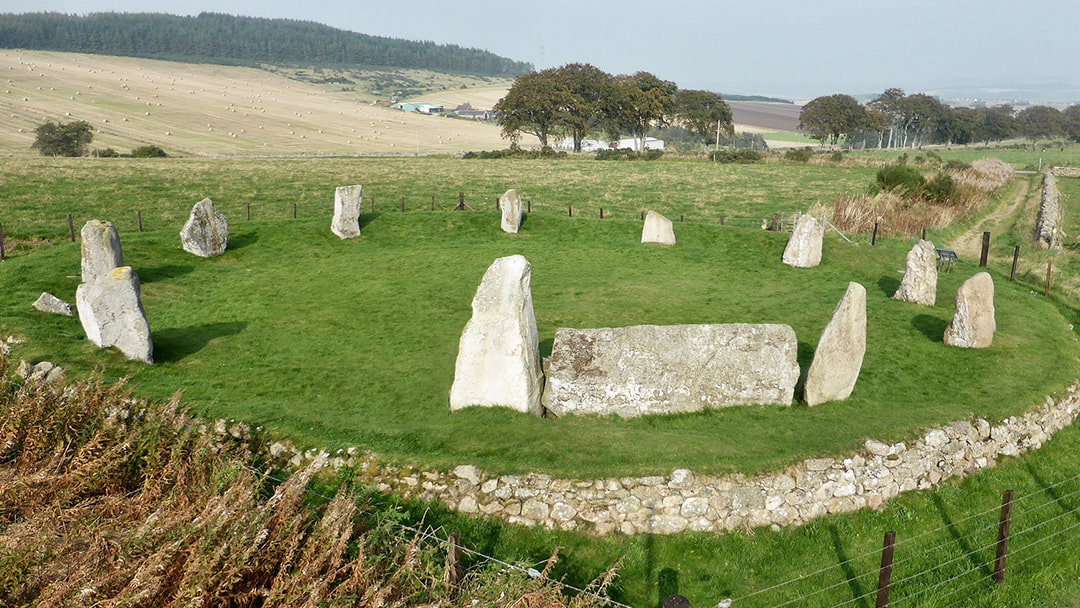 7. Easter Aquhorthies Stone Circle
Throughout Aberdeenshire there are over 70 examples of recumbent stone circles – a type of prehistoric monument unique to the northeast of Scotland. The distinctive feature of a recumbent stone circle is a large stone laid horizontally (or recumbent) flanked by the two tallest vertical stones of the circle. One of the best-preserved examples of this can be found just outside of Inverurie.
The Easter Aquhorthies Stone Circle has a complete set of stones, is almost perfectly circular and spans almost 20-metres wide. Although the stone circle is believed to have been constructed around 4,000 years ago and, as with other stone circles, its purpose remains unclear. The most widely accepted belief is that it served a religious purpose; the name Easter Aquhorthies may come from the Gaelic words meaning 'field of prayer'.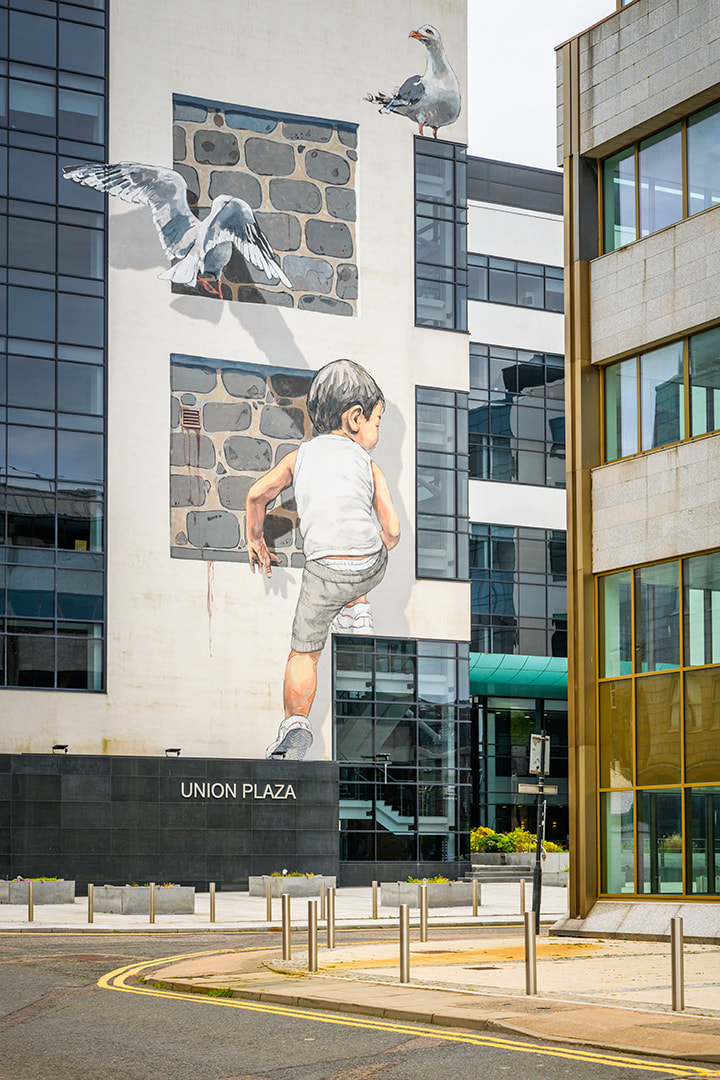 8. Nuart Aberdeen
One of the most underrated things to do when visiting Aberdeen is to wander its streets in search of the stunning art that is brightening up the grey-granite buildings. Nuart Aberdeen is the only street art festival in Scotland and has been said to be one of the best of its kind in the world!
Even though the festival is held in June every year, the artwork can be enjoyed and appreciated all year-round. Aside from attracting thousands of visitors, Nuart also welcomes an array of acclaimed local, national, and international artists who decorate the walls and buildings of the city with both colourful and thought-provoking murals.
You can click here to view an updated map showing all of the street art locations in Aberdeen from 2017-2023.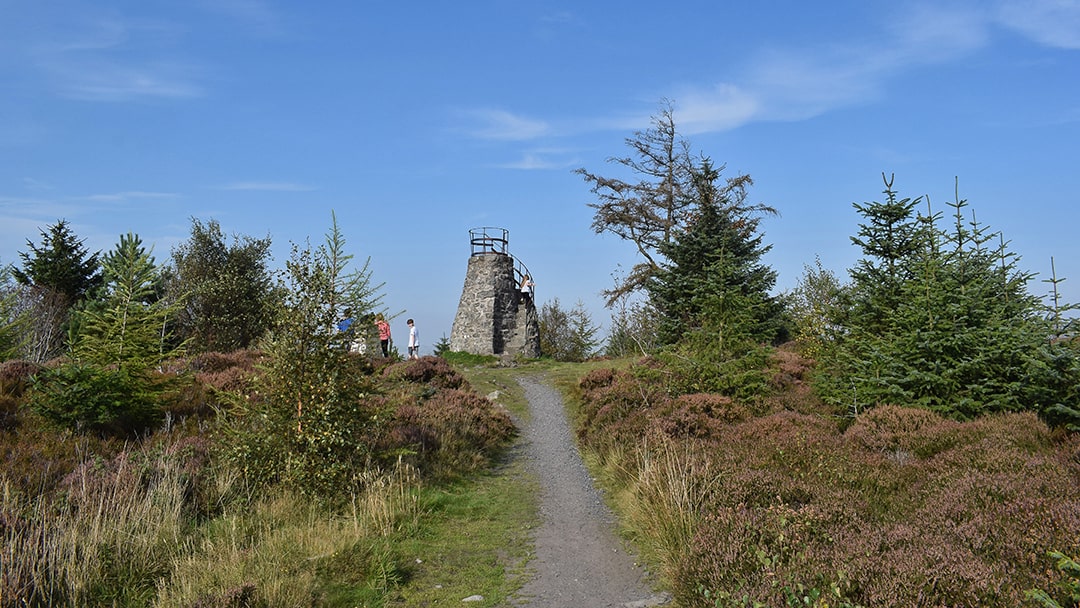 9. Kirkhill Forest
Located just on the outskirts of Aberdeen is Kirkhill Forest; a lovely woodland with various pathways and trails for all ages to enjoy. The area is suitable for walking, running, cycling, horse riding and there is even a mountain bike fun park!
The most popular route is the 'Tappie Tower Trail' which is 5.9km and takes rough 2 hours to complete. The trail leads you through the forest and up the hill to the Tappie Tower – a 19th century folly – which has a staircase visitors can climb to the top. From here, you will be rewarded with excellent panoramic views across Aberdeenshire, from the North Sea all the way to Bennachie, near Inverurie.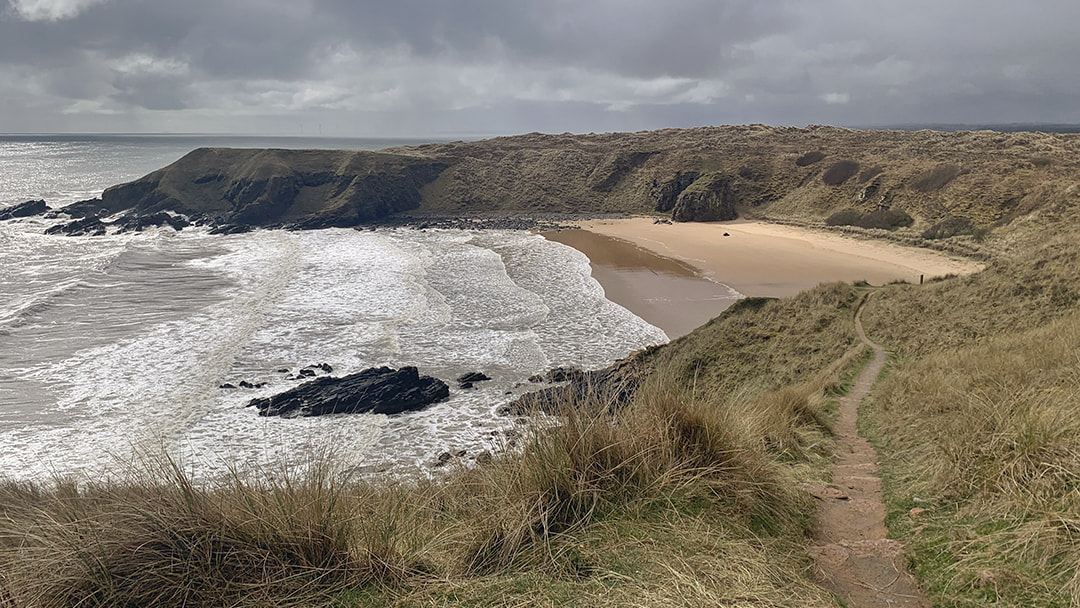 10. Hackley Bay
This secluded beach might just be one of the most hidden, yet prettiest, beaches on the Aberdeenshire coast. Found within the Forvie National Nature Reserve about 20 miles north of Aberdeen, Hackley Bay is a lovely golden sandy beach bordered by high cliffs.
There is no direct access to the bay by road; the nearest parking is in either of the two nature reserve car parks. Visitors can enjoy a peaceful 15–20-minute walk through the reserve along waymarked pathways before arriving at the coastline and climbing over some sand dunes to be greeted by an incredible view. More often than not, you can enjoy this marvellous beach all to yourself!

By
Amy Leith
A marketing student born and raised in Aberdeen with an admiration of the Scottish isles, desire to travel and see the world, a superior taste in music, enjoys cooking and socialising with family and friends.
Pin it!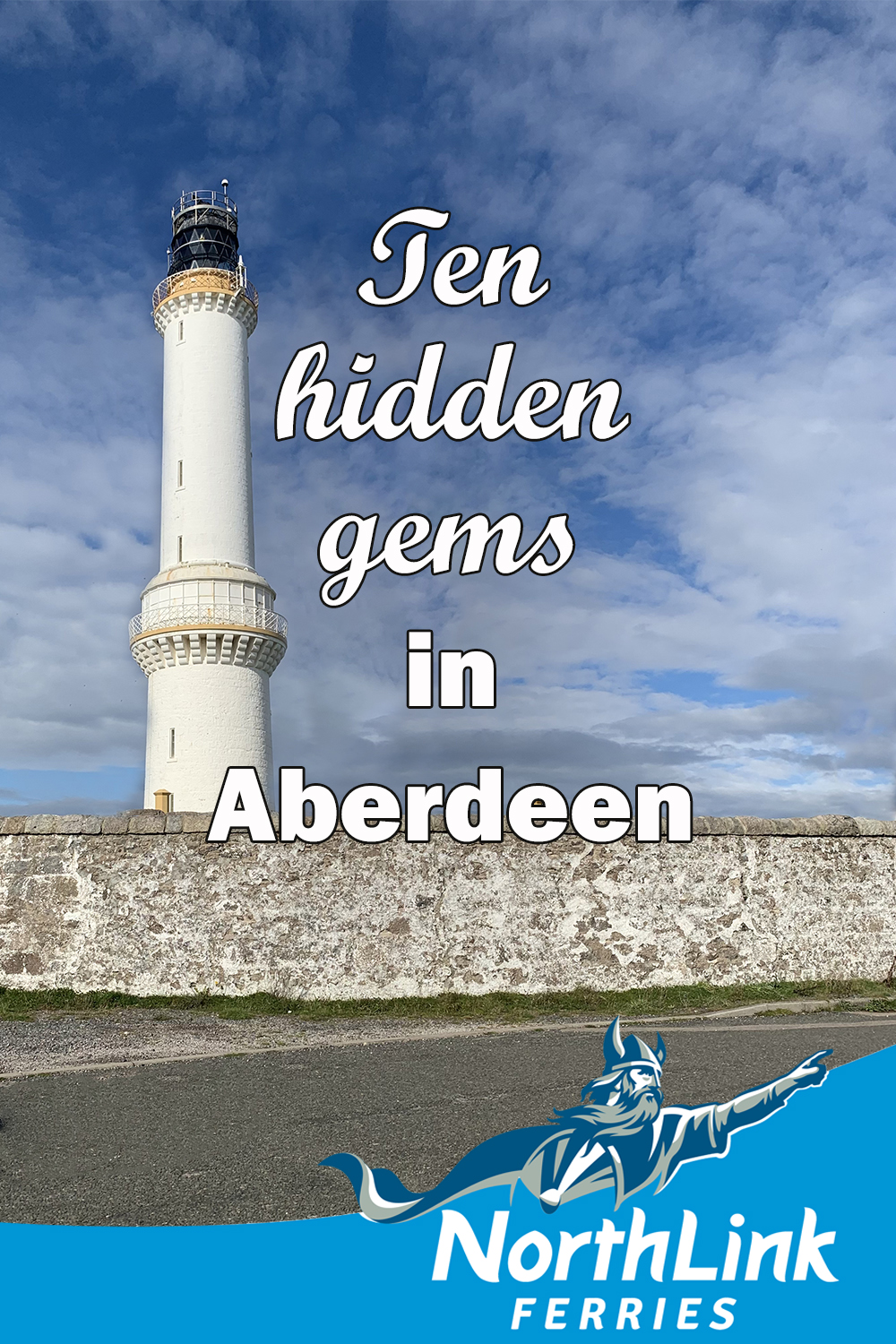 Header image: Lovely seaside views overlooking Hackley Bay photo © Copyright Amy Leith