A beginner's guide to water sports in Orkney
With the perfect mixture of protected bays, strong swells, and crashing waves, the variety of water sports available in Orkney is second to none. Whether you are seeking an adrenaline-filled adventure or a more sedate experience, there is a water sport for all interests, ages, and capabilities to enjoy.
"There is nothing more magical than getting out to sea and seeing a unique perspective of the Orkney Islands and its spectacular coastline"
There are many wonderful companies in Orkney which operate exciting tours, lessons, and excursions out on the water. We caught up with a few water sport experts to find out their favourite places to go and any advice they have for those wanting to make a splash on their travels.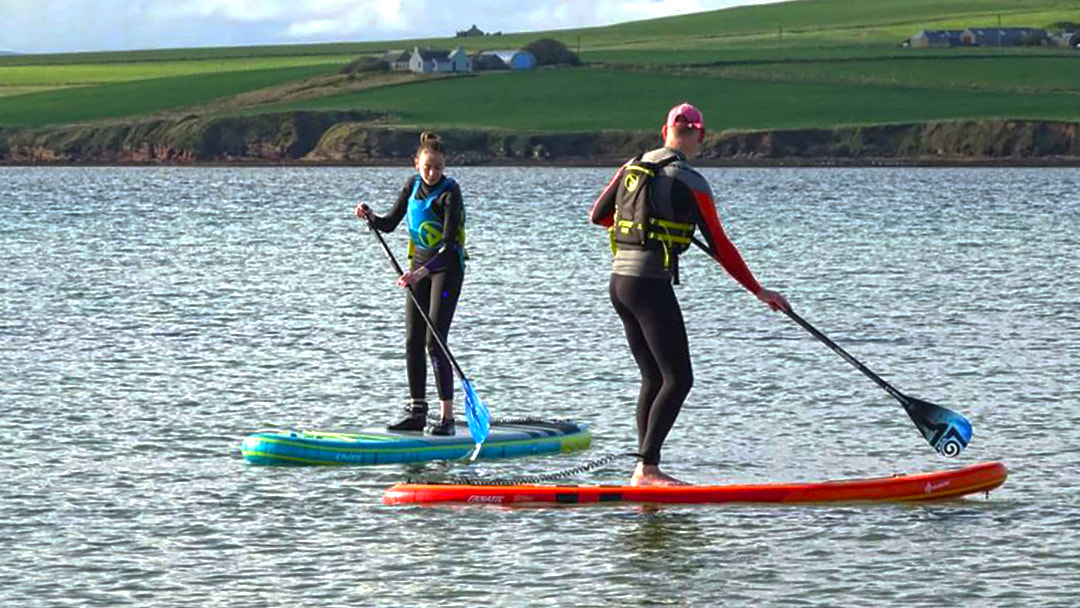 Paddleboarding
Orkney is a fantastic place to try stand-up paddleboarding (SUP), when the conditions are right. On a calm day with light winds, Orkney's abundance of sheltered bays and beautiful beaches are perfect for exploring by paddleboard.
Orkney SUP is a mobile company that operates from several locations throughout the Orkney Islands, allowing them to accommodate to different abilities and adapt to various conditions. We spoke to Nick Blowfield, the founder and instructor of Orkney SUP, to find out more:
"One of my favourite spots to go paddleboarding is the third Churchill Barrier on the Orkney Mainland, regardless of your ability level. This area is quite sheltered as there are no tidal waters, and the nearby wrecks are interesting to explore."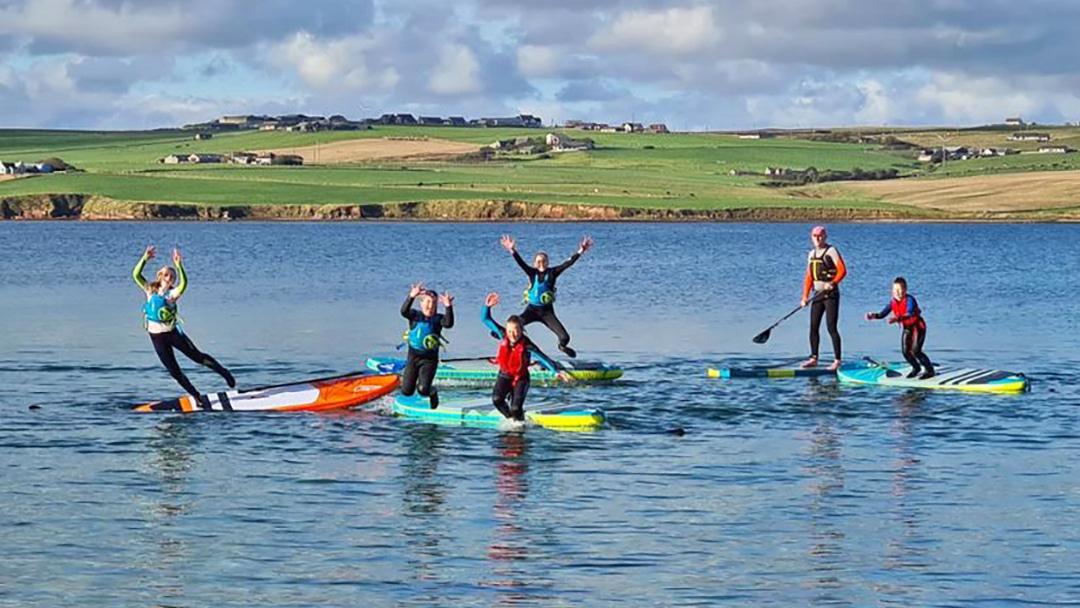 "For those wanting to try paddleboarding, I highly recommend getting a lesson from an instructor to teach you the basics of water safety and to show you the best techniques – paddleboarding isn't as easy as people first think."
"Always wear a good-quality wet suit as the water around Orkney can be very cold! Make sure to bring a buoyancy aid and a means of communication with you. Wear a leash to stay attached to your board – even a little wind can cause your board to travel quite far."
"One of my top tips is to always set off into the wind so that when you turn around to return to shore, the wind will push you back. Towards the end of your paddleboarding session, you won't have as much energy, and this is when problems can occur."
"Paddleboarding is a great activity to do with family and friends. Have fun but remember to be safe!"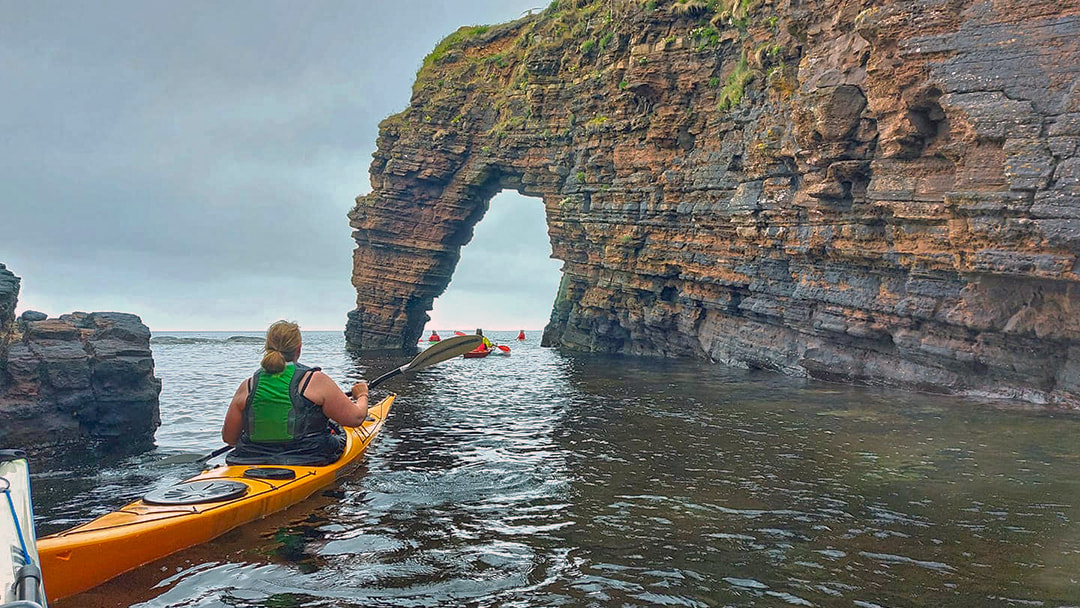 Sea-Kayaking
The Orkney Islands provide more variation for kayaking than many locations in the UK. With its soaring cliffs home to thousands of seabirds and intriguing sea caves and shipwrecks to explore, it is no wonder that Orkney has gained the reputation of being a world-class kayaking destination.
Sea Kayak 59° North are Orkney's only sea-kayaking guides, providing unique experiences catered to your own individual needs. We caught up with Kristian Cooper, the owner and instructor at Sea Kayak 59° North with over 20 years of kayak leader and coaching experience, to find out more:
"There are many highlights around Orkney as the coastline and waters around Orkney are so variable. Much of Orkney is exposed and very tidal, however there are many safe and sheltered bays for less experienced kayakers to enjoy."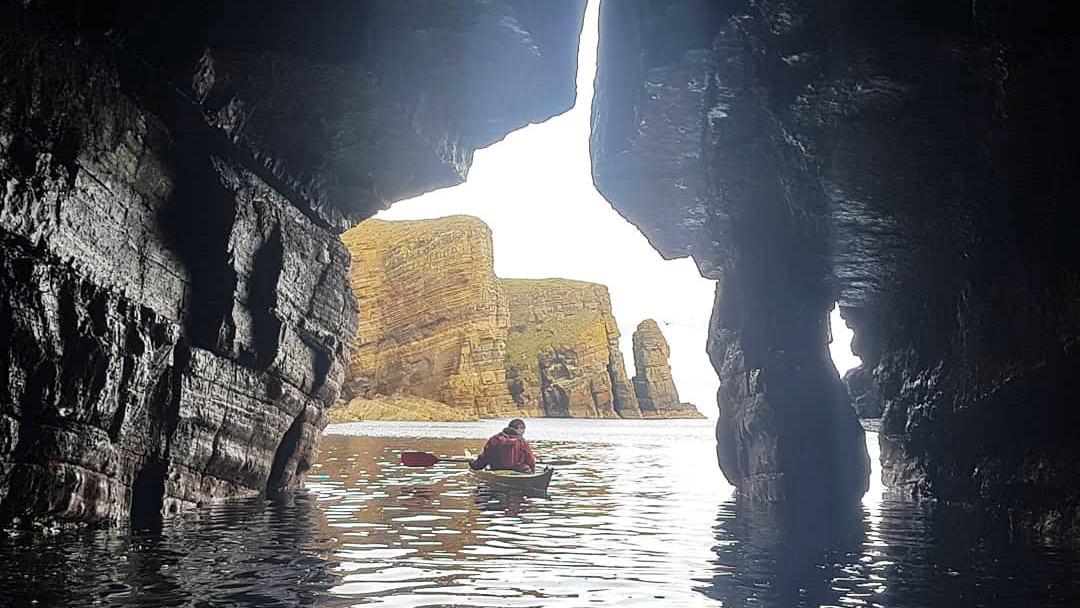 "There are miles and miles of cavernous caves and skerries on the west coast of the mainland which is a personal favourite destination of mine. Also, paddling south of Scapa beach, you can very quickly explore cliffs, caves, and nesting seabirds in a short and sheltered stretch of water. Just be careful not to disturb young chicks in the summer!"
"The beauty of kayaking around Orkney is the contrasts from wild and exciting tide races to glassy calm bays and a tranquillity that is rare to find on land. Kayaking feels as though you are a part of nature, not only an observer."
"Please go out with someone who has experience, dress appropriately, wear a personal flotation devise and carry communication like a phone or a VHF and let someone know where you are intending to paddle. There are always friendly locals willing to share their knowledge – never be afraid to ask!"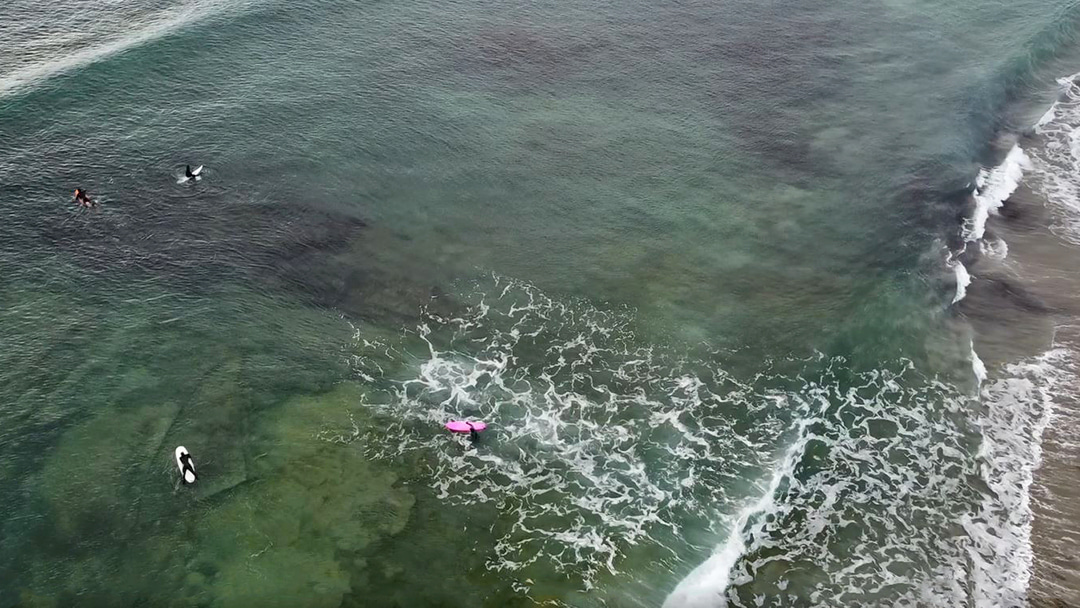 Surfing
Orkney's low sandy shores are perfect for surfers looking to catch a wave surging in from the North Atlantic. Most beaches are very easy to access, with plenty of places to park nearby and there's a friendly local surfing community in the islands. Felix Watts, a frequent surfer around Orkney, told us more:
"The Bay of Skaill is a good place to surf in Orkney – it's the main spot – our go-to place. You get the Atlantic waves, but within the protection of the bay, so it's a bit safer than a lot of the other spots. Otherwise, anywhere on the west coast is good, including Marwick and Birsay."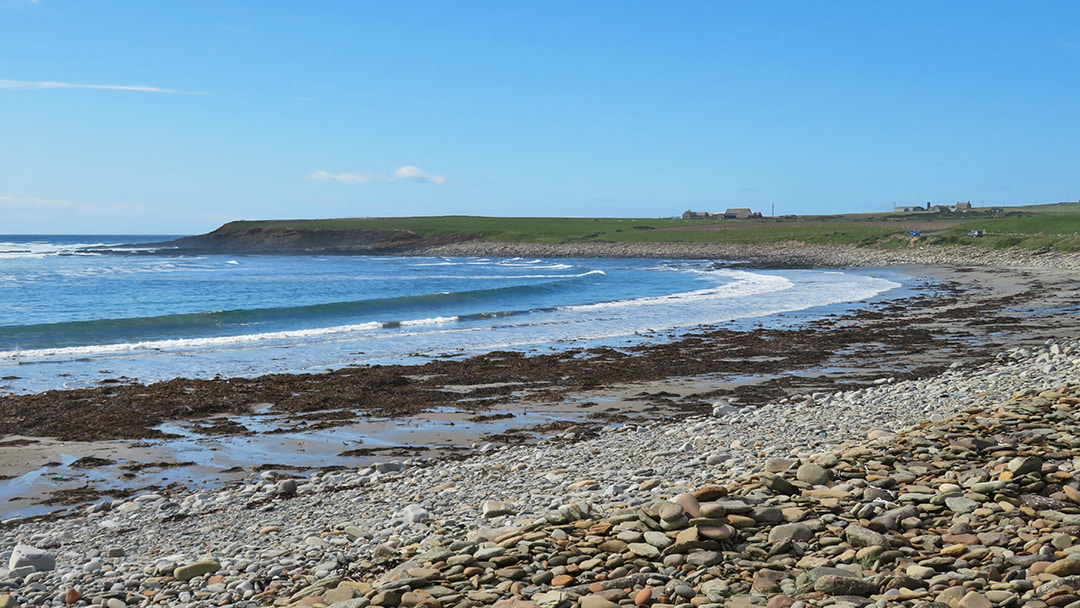 "If you're feeling brave, north around Evie, is good, but the tidal race in Eynhallow Sound has some very strong currents. Out in the East Mainland there is some swell at Dingieshowe too."
"If you'd like to find out more, there's a small surfing community on Facebook, called 'Orkney Surfing' which is worth joining. People message when there are good waves, for advice and just general chat about surfing. For kayaking, sea-swimming, all these sea-based activities, Facebook is a great place to connect with local groups."
"As for any other advice – there are lots of seals, so you'll always have an encounter with them! Also, be aware of the tides, and don't go in when it's stormy. Always bring a friend when you surf and be safe!"
---
If you are participating in any water sports, always remember to be safe. Please visit: https://rnli.org/safety for more information on water safety and guidance.

By
Amy Leith
A marketing student born and raised in Aberdeen with an admiration of the Scottish isles, desire to travel and see the world, a superior taste in music, enjoys cooking and socialising with family and friends.
Pin it!