As a proud Orkneyman I really shouldn't admit this but I think I prefer Floorie Bannocks to Bere Bannocks.
Floorie bannocks use very few ingredients and are super-easy to make. This recipe makes 3 floorie bannocks!
Bere bannocks of course are uniquely Orcadian, using Orkney bere, an ancient form of barley. However, with a bere bannock, I feel it really needs to be smothered in butter to really sing! However there's something about the lightness and fresh taste of a floorie bannock that means it can be savoured all on its own.
That being said, floorie bannocks, when cut into triangles, make a brilliant accompaniment to soup, are lovely cut in half and spread with butter, and taste divine with cheese. I've also been told that floorie bannocks work well with jam too, but as a diabetic that's off limits to me.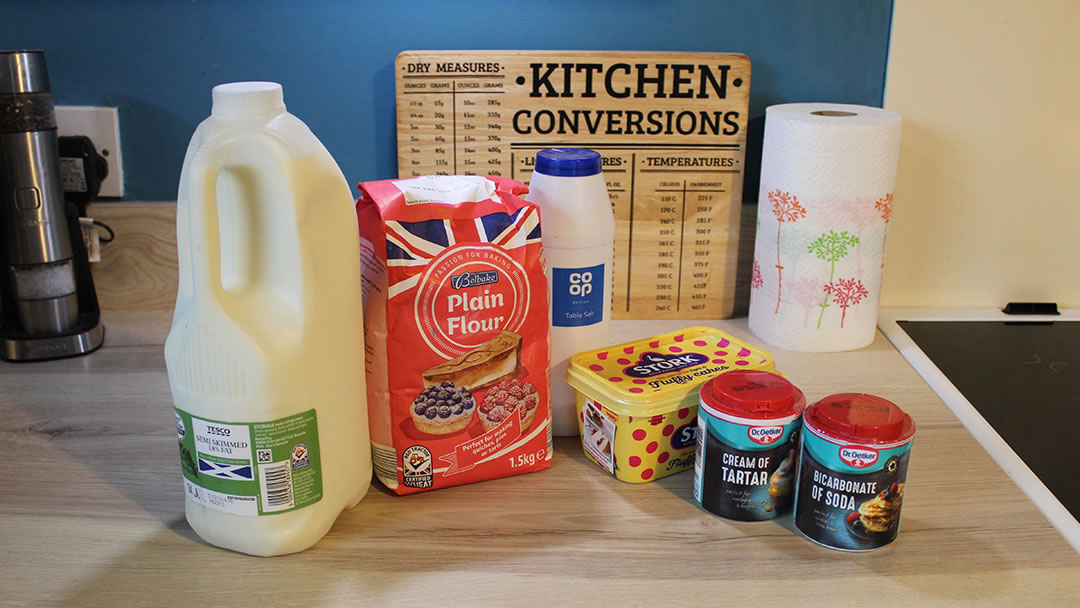 Floorie bannocks use very few ingredients and are super-easy to make. This recipe comes from Mrs A. Findlay, whose recipe was found in an old Orphir SWRI book. I'd like to also tip my hat to the Orkney Favourite Recipes Facebook group, the talented cooks in there pointed me in the right direction!
This recipe makes 3 floorie bannocks!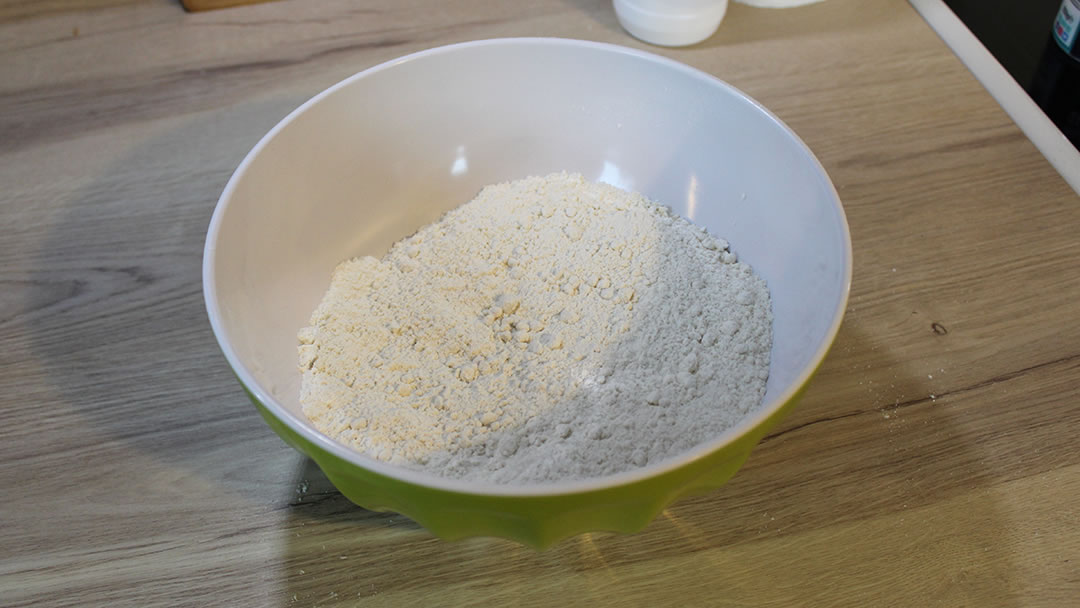 Ingredients
450g plain flour
28g margarine
1 teaspoon baking soda
1 heaped teaspoon cream of tartar
a generous pinch of salt
milk to mix (we used about 200ml)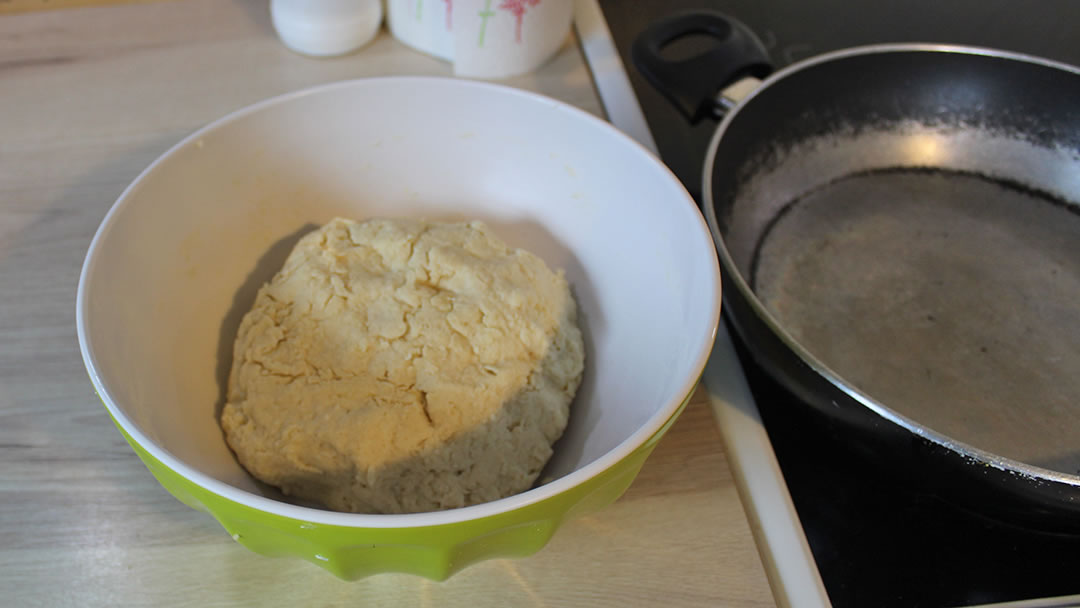 Method
In a medium bowl, mix the flour, salt, baking soda and cream of tartar.
Rub the margarine into these dry ingredients.
Then add the milk a bit at a time until you have a fairly soft dough.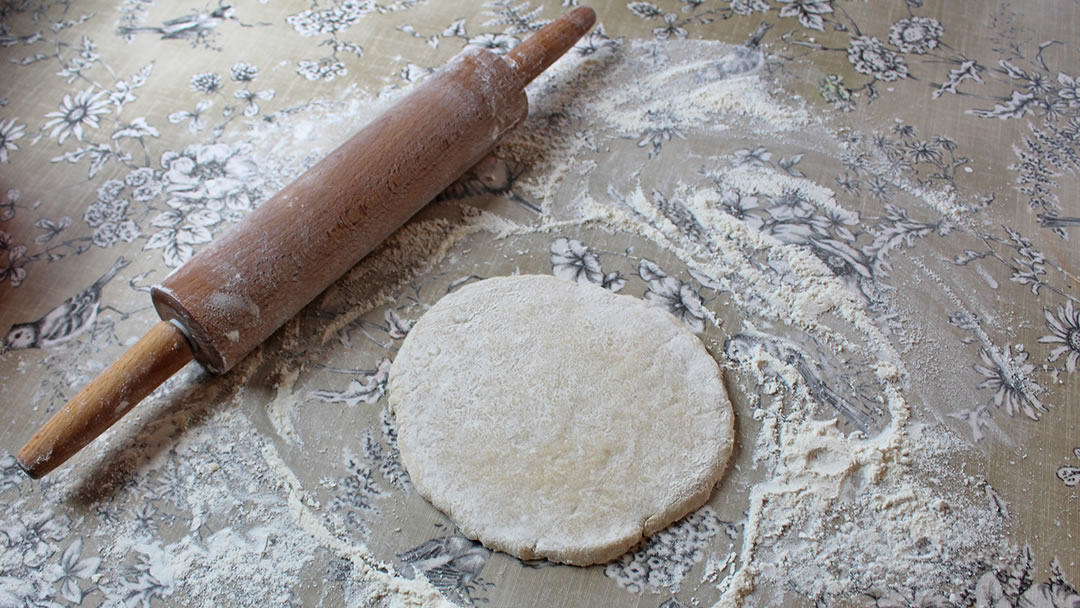 Divide the dough into 3.
Roll the bannocks out in flour. Our bannocks were circular in shape, about 15cm in diameter and approximately 1cm thick.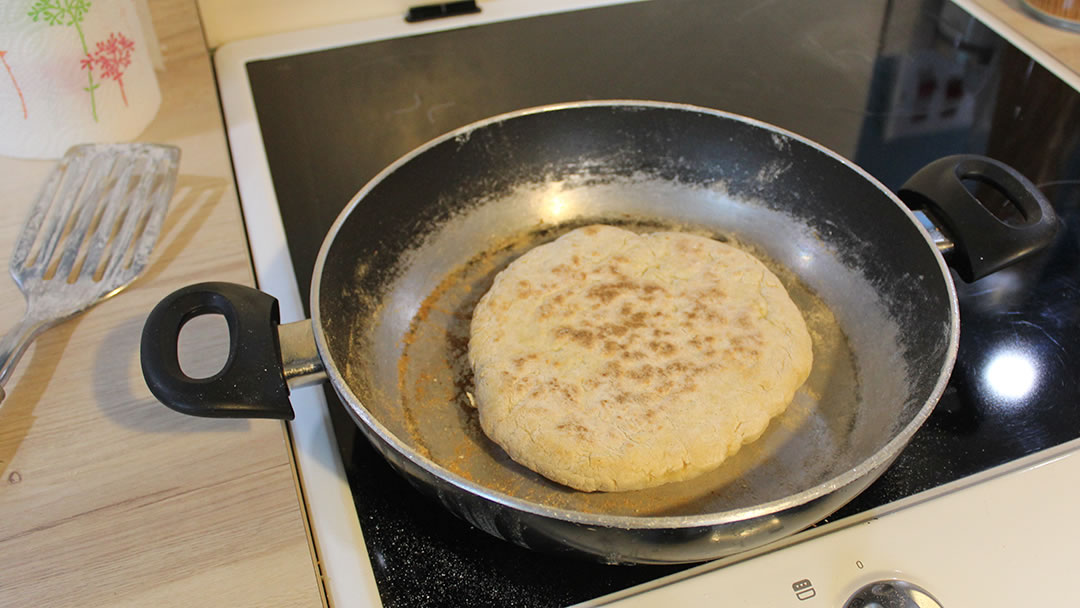 Bake on a gridle on a low / medium heat (3 on our oven). We used a frying pan, and we found it was best to heat the pan for a while beforehand. Don't use any oil – just add the bannock dry to the frying pan.
The bannock will begin to rise, and will turn golden brown when it is ready. Flip is over a couple of times to ensure it is evenly cooked.
Once cooled, serve and cut into slices like a cake, and for buttering, cut through the soft middle and split the triangle in two. Enjoy!

By
Magnus Dixon
Orkney and Shetland enthusiast, family man, loves walks, likes animals, terrible at sports, dire taste in music, adores audiobooks and films, eats a little too much for his own good.
Header image: Floorie bannock from Orkney photo © Copyright Magnus Dixon
Pin it!