Food from the Orkney Islands that you must try!
When visiting the Orkney Islands you'll find that, as well as having a unique history and heritage, Orkney also has some unique and very tasty food to try! The Orkney menu owes much to the fresh air, fertile fields and rich seas around the islands.
Breaded and deep fried Grimbister Farm Cheese is also a very popular starter in many restaurants around Orkney.
Make sure you sample some of the examples below before you take your ferry home!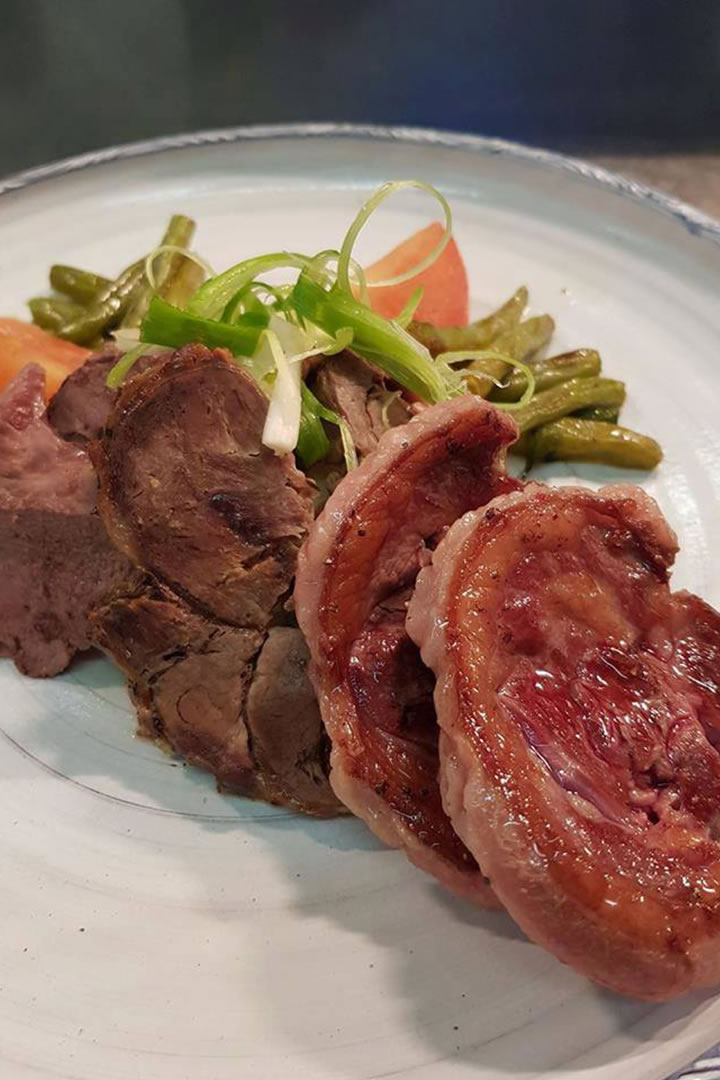 North Ronaldsay Mutton
North Ronaldsay sheep are an ancient and hardy breed that feeds almost exclusively on seaweed. The communal sheep herd is kept off the fertile land by a 1.5m tall wall which extends 19km around the island. Their meat is lean and has a gamey taste; it is also very rich in minerals due to their unique diet. You'll find North Ronaldsay Mutton on the menu in Orkney restaurants (subject to availability; it usually runs out during the winter months) including the Lynnfield Hotel who very kindly supplied the mouth-watering picture above!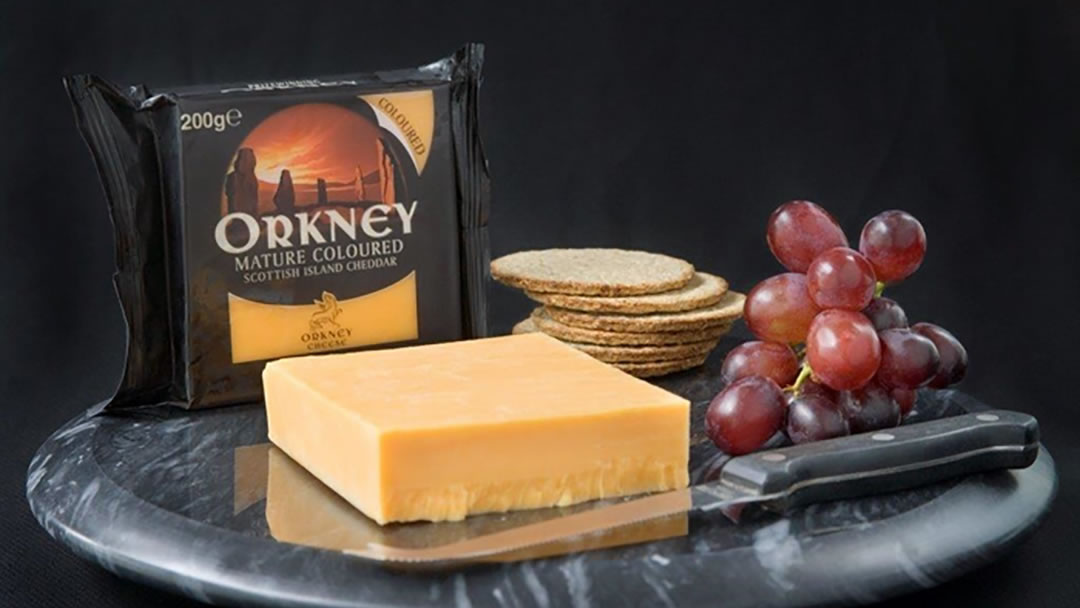 Orkney Cheese
The Orkney Cheese factory was established in 1946 due to a post war surplus of milk. Orkney Cheddar is a cooperative run by the farmers of Orkney which still produces award-winning cheese! Orkney Cheddar even enjoys European Protected Geographical Indication Status.
Orkney Cheddar is matured between 10 to 18 months, this creates a variety of strengths; from medium to extra mature. It is made using a traditional dry-stir method and fresh, locally produced milk, which makes all the difference to the taste!
The Island Smokery uses Orkney cheddar to make delicious smoked cheese which is also definitely worth trying.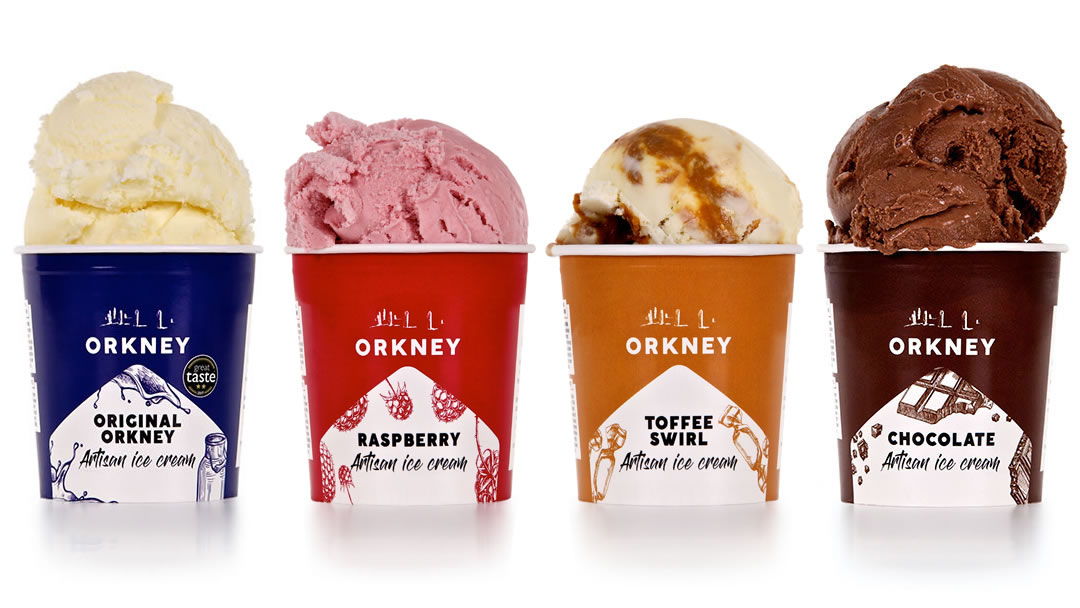 Orkney Ice Cream
The Orkney Creamery is the main producer of milk on Orkney and also makes beautiful Orkney Ice Cream. The company is owned and run by the Bichan family from Crantit; their farm just outside Kirkwall. Their first ice cream was created in 1995 and since then the brand has grown to become one of the most popular in Scotland.
New flavours are regularly added to the range too! Orkney Ice Cream can be found at most shops and cafes throughout the Orkney Islands.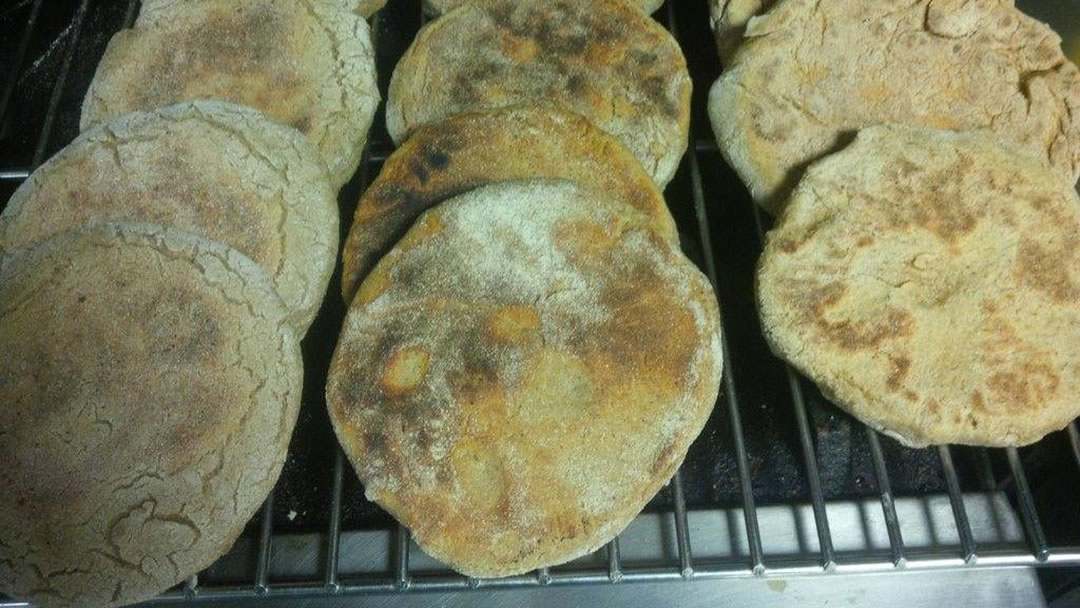 Bere Bannocks
Beremeal is a type of flour milled from an ancient form of barley. The barley is perfectly suited to growing in Orkney as it only requires a short growing season. You can read all about the Barony Mill in Birsay; a traditional beremeal mill, here.
Beremeal is often used in Orkney to make a bere bannock. This is a flat bread made on a hot griddle or flat pan and these are often served up as starters (instead of a bread roll) in restaurants around Orkney. Bannocks made with white flour are called flowrie bannocks.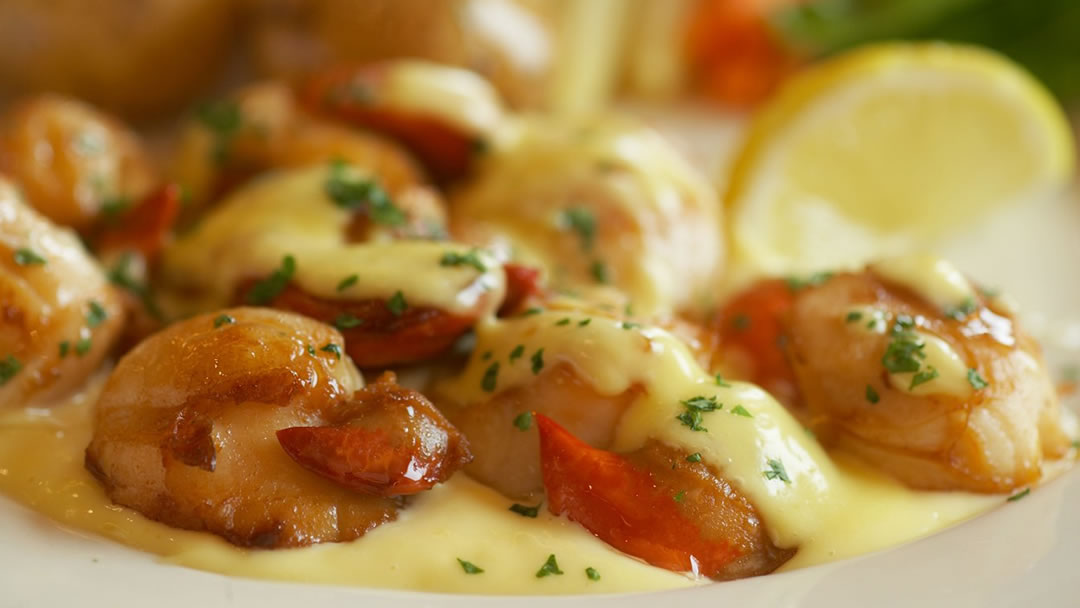 Hand-dived scallops, Partan toes (Crab claws) and Salmon
Orkney boasts an impressive variety of seafood which can be found in most of the restaurants around the islands. For anyone wanting to buy fresh seafood in Stromness the Orkney Fishermen's Society shop sells a variety of fresh and frozen fish products and Orkney crab. In Kirkwall, Jollys of Orkney's main shop is in Hatston but their produce can also be found in The Brig Larder in the main street in Kirkwall.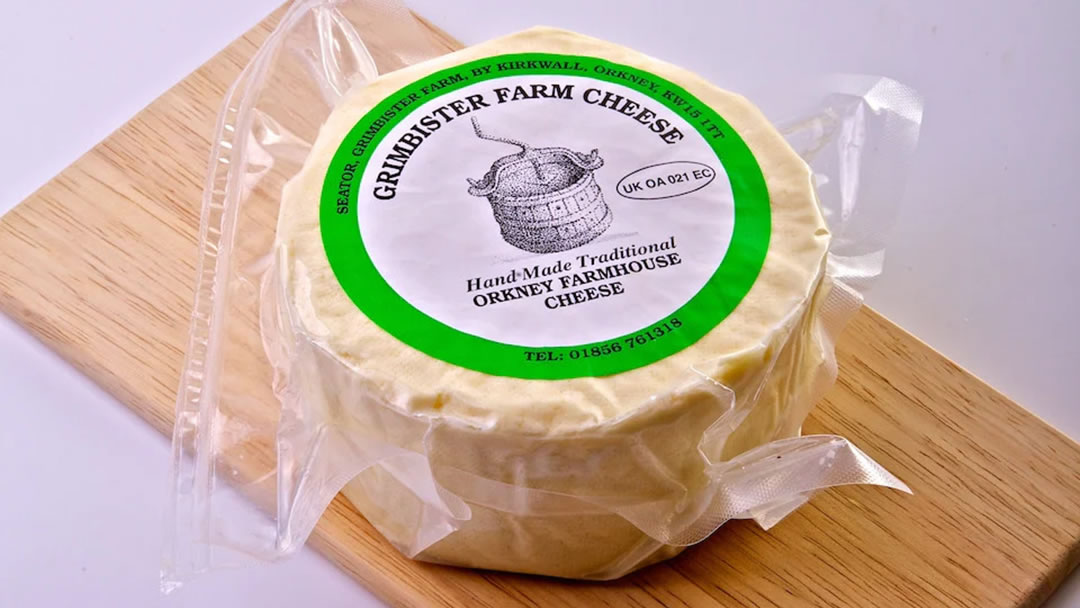 Grimbister Farm Cheese
Grimbister Farm Cheese was started by Hilda Seator, producing the sort of cheese most small farms would traditionally make; a cheese for the household to eat. The family cheese-making business is now run by her son Christopher and daughter in law Ann and word of mouth has made Grimbister Farm Cheese incredibly sought after!
The cheese is made with local milk and has a soft crumbly texture. Grimbister Farm Cheese tastes beautiful on top of an oatcake! Breaded and deep fried Grimbister Farm Cheese is also a very popular starter in many restaurants around Orkney. There are also other traditional Orkney farm cheeses well worth trying!
Orkney Fudge
Handmade in the small town of Stromness for over 50 years; Orkney Fudge was originally called 'Robertsons Fudge'. These days Orkney Fudge is produced by Argos Bakery and they still use the original secret recipe invented by Mr Robertson himself.
There are four flavours available; vanilla, chocolate, hazelnut and stem ginger.
Orkney Fudge is so popular that it has its own ice cream flavour! Orkney Fudge Cheesecake is also a staple part of most Orkney restaurants' dessert menu!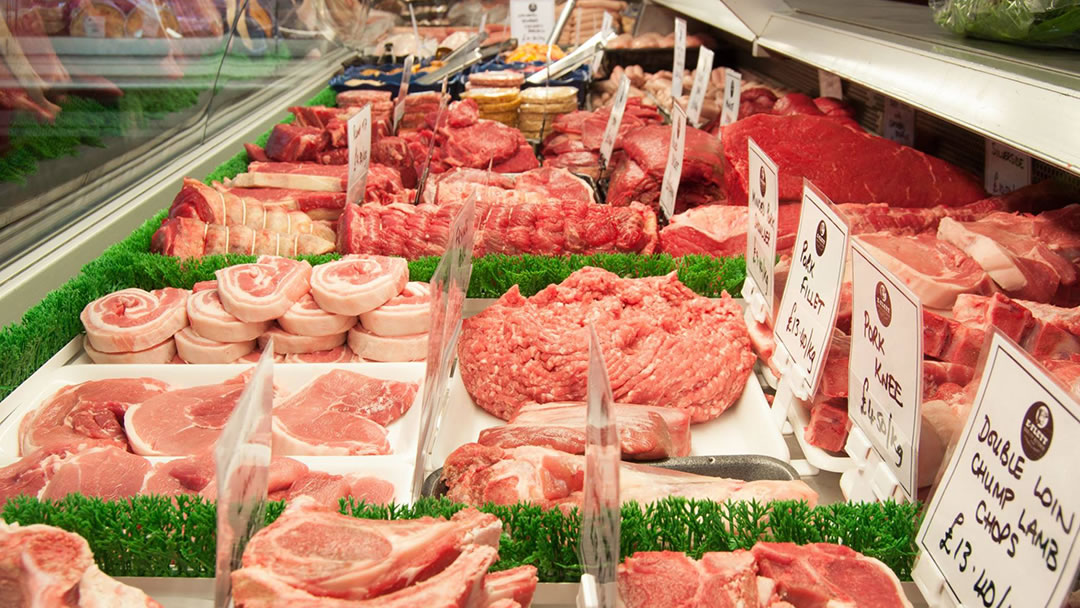 Orkney Meat
Farming has long been a way of life in Orkney. Orcadians were traditionally known as farmers who fished (and Shetlanders were known as fishermen who farmed). Our fertile land and fresh air provide perfect conditions to produce renowned Orkney meat.
Within restaurants you will find prime cuts of Orkney Meat and Islanders are also lucky to have local butchers supplying delicious fresh Orkney produce.
These include, in Kirkwall; Craigie Butchers Ltd and Orkney Buffalo (both available in The Brig Larder), Donaldsons of Orkney, and Williamsons. In the West Mainland there are butcher shops in Dounby: The Dounby Butcher and in Stromness: E Flett Butcher.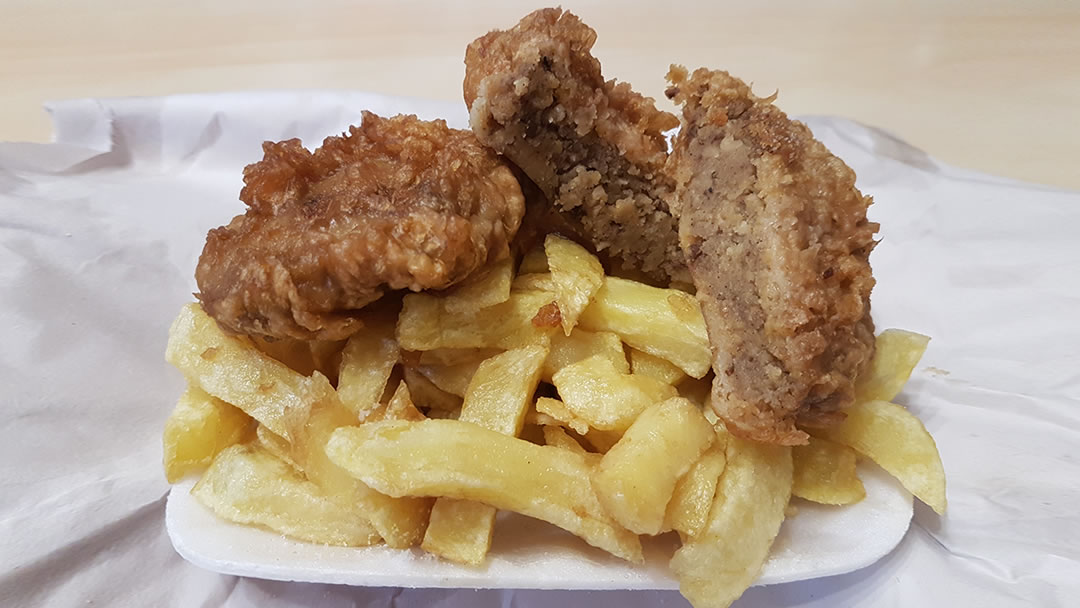 Pattie supper
This is one to try if you are in the mood for a chip supper! Patties are an Orcadian speciality, comprised of mince, tattie, onion, pepper and spices rolled together, battered and deep fried. Patties can be found in every fish and chip shop on the island and each place has their own secret recipe. Alternatively, search the freezer section of local shops, including the Frozen Food Centre in Bridge Street, Kirkwall, for frozen patties to take home and fry up yourself! We also have a pattie recipe of our own.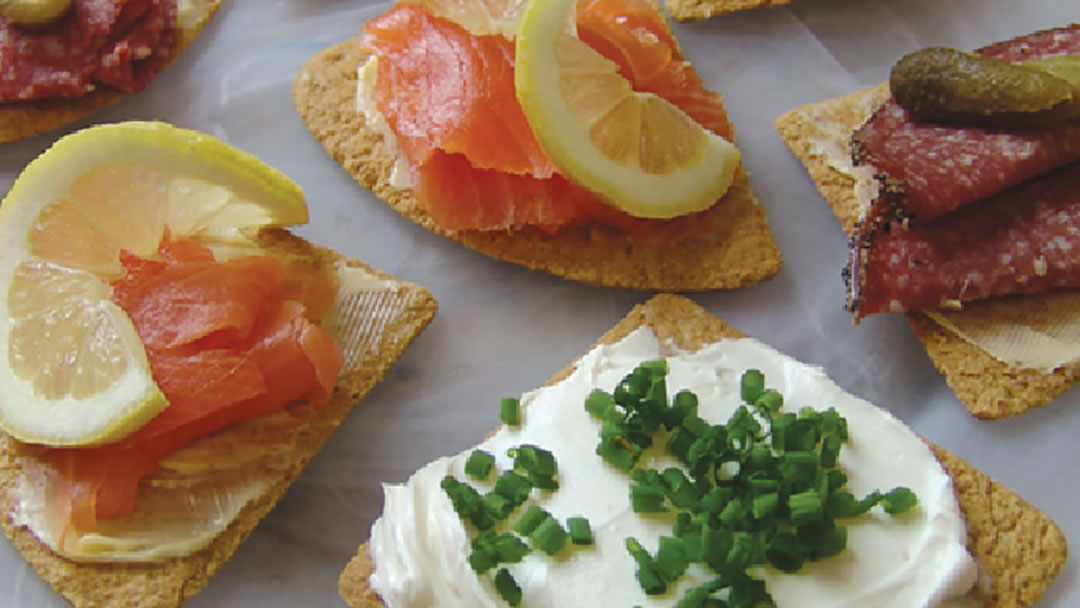 Stockan's Oatcakes
Stockan's Oatcakes which was formerly Stockan & Gardens has been baking in Orkney for over 100 years. Their factory is on the outskirts of Stromness and it provides employment for many local people. The award winning Orkney Beremeal Oatcakes is the latest addition to their recognisable triangle range and they ship thousands of boxes of oatcakes to customers all over the world each week.
These delicious snacks go perfectly with a thin spread of butter and a slice of cheese, though there are many other delicious combinations of toppings to try!

By
Ruby Merriman
Volleyball-playing, adventure loving Orcadian who studied in Edinburgh, lived in New Zealand and Singapore, and is enjoying being home.
Pin it!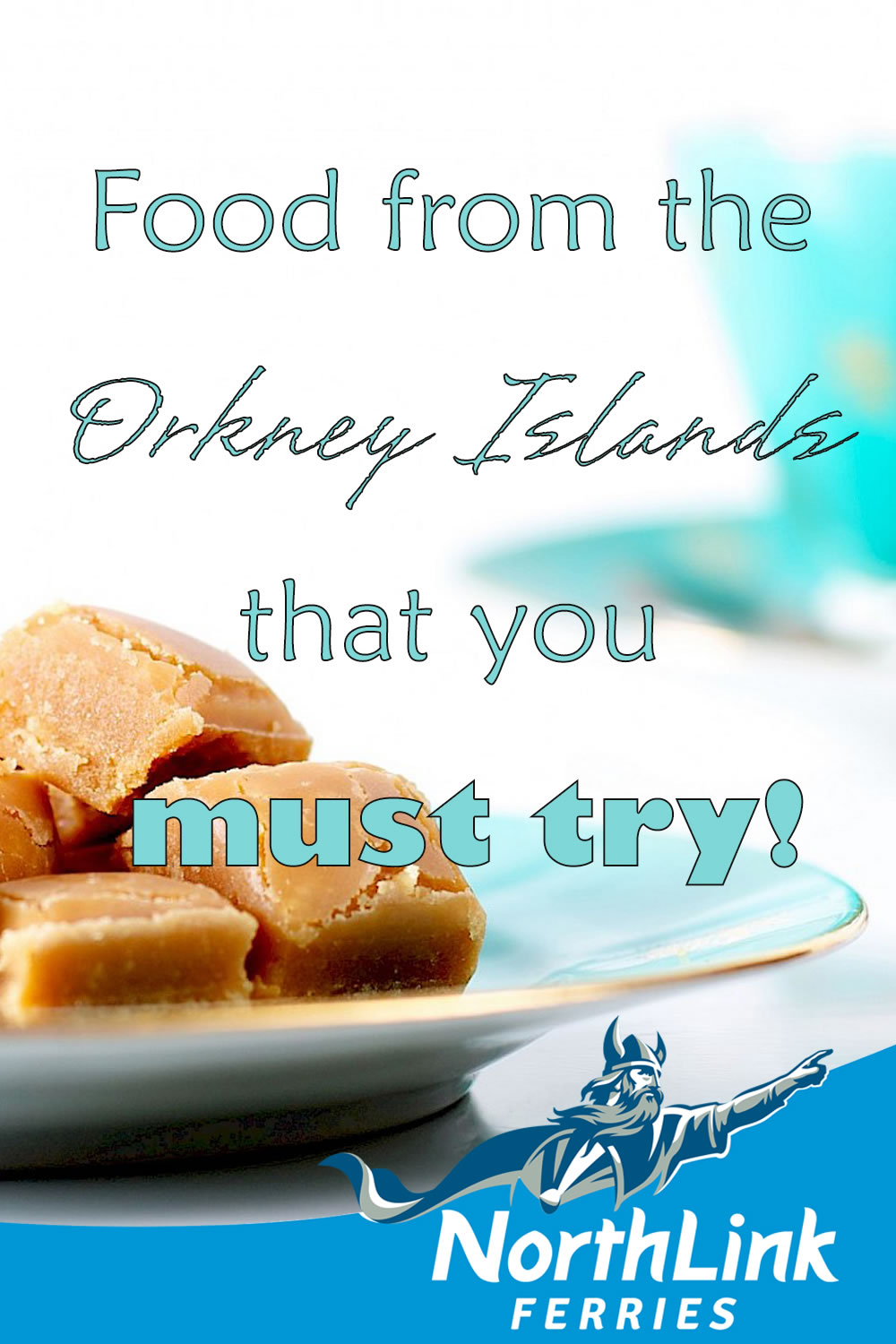 Header image: A pattie supper from Orkney photo © Copyright Cheryl Kelday