Things to do in Orkney in the evening
Orkney is an incredible archipelago to visit during the daytime with hundreds of miles of dramatic coastline, endless beaches, rare wildlife, and history to discover. However, with such busy days, you may be left wondering about what to do or see to occupy yourself in the evening.
The evening scenery is a super time to see shy animals such as otters, who tend to be most active at dusk and dawn.
Check out our recommendations on the best things you should do in Orkney in the evenings. We have 6 great suggestions that cater to all interests and budgets.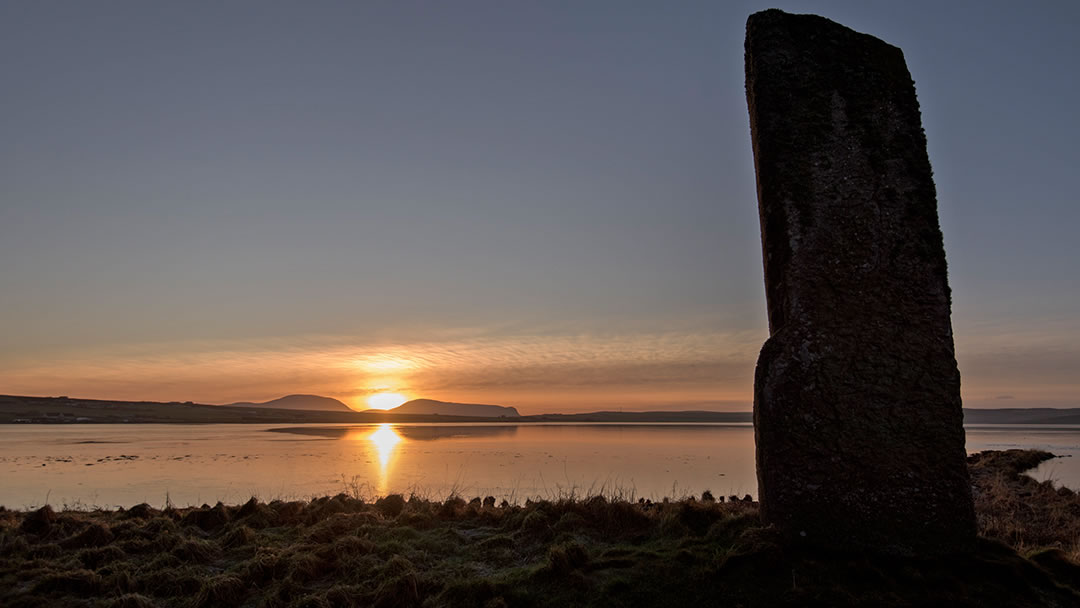 Take a stroll at sunset
Orkney is home to so many beautiful locations to explore that it can be tricky to fit them all in during your visit! We recommend taking an evening stroll to witness some of Orkney's most Instagram-worthy sights against the beautiful backdrop of the sun setting.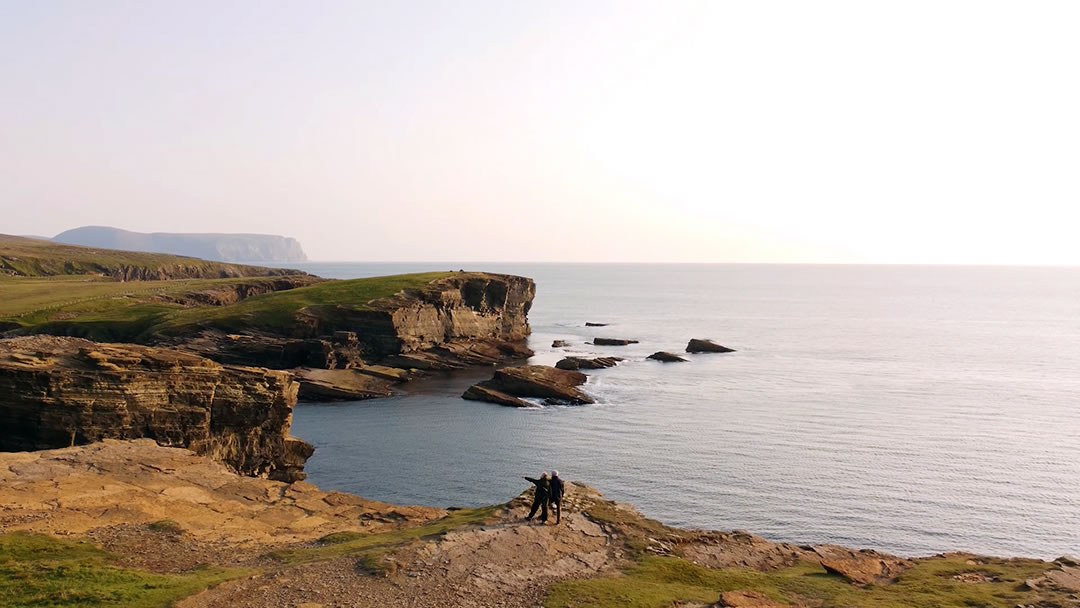 Yesnaby is a must-visit location when visiting Orkney. This site is a stunning rocky cliffside situated on the west coast of the island, approximately a 10-minute drive from Stromness. Pathways will direct you along the coastline to Yesnaby Castle which is a two-legged sea stack. Just be careful not to stand too close to the edge!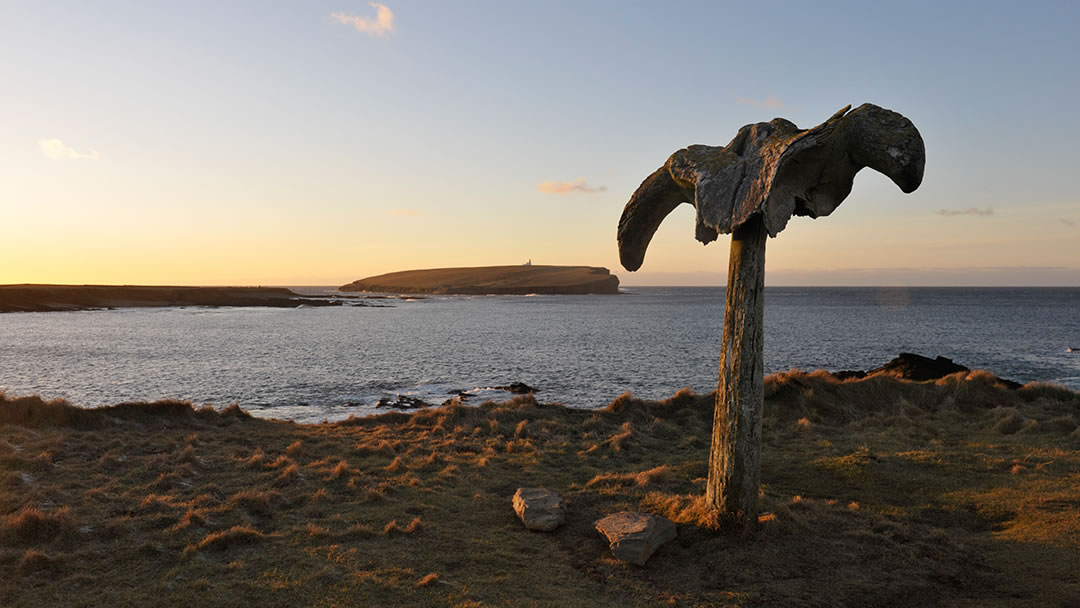 In the north west of the Orkney mainland, the Birsay Whalebone is a statue with a long history dating back to the 1870's! The origin of this monument is hazed with mystery regarding its meaning and purpose. This unique whalebone sits on a cliff edge at Skiba Geo and its shape appears as a bird frozen in mid-flight.
This is a gentle coastal walk with benches alongside the cliff edge to rest and take in the breath-taking scenery.
The evening scenery is also a super time to see shy animals. Otters tend to be most active at dusk and dawn. Take the lochside walk from the Ring of Brodgar or be very still at the Brig O'Waithe (just 2 miles from Stromness) for a chance to see otters splashing in the water.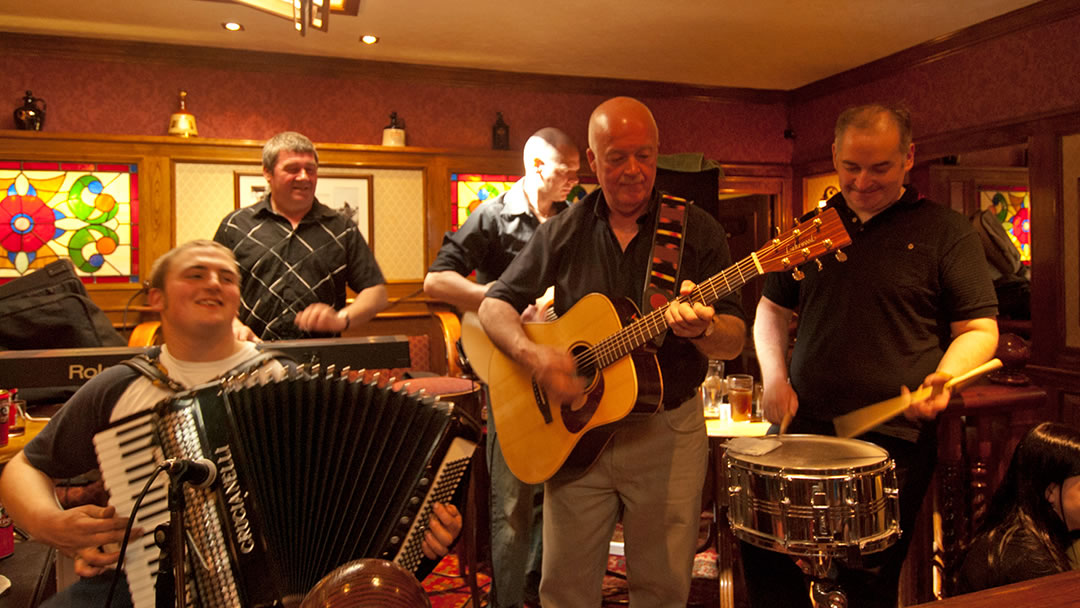 Attend a festival
Orkney has a wealth of festivals that take place throughout the year, and there are plenty of events during these that take place in the evening. One of the most popular is the Orkney Folk Festival which is next scheduled for 25th-28th May 2023 – the event's 40th anniversary!
This festival is based in Stromness and welcomes many talented musicians who perform various sessions during the four-day long celebrations. Some performances are live streamed allowing fans to virtually tune in and watch from all around the world. Find out more here: https://orkneyfolkfestival.com/
Another hugely important festival within Orkney's culture is the St Magnus International Festival which was founded in 1977. Taking place from 16th-23rd June 2023, this festival is an annual celebration of the arts and offers a variety of cultural offerings to both visitors and those who live on the island.
With fantastic live music, theatre, dance, and other community projects – this festival is definitely worth a visit! Find out more here: https://www.stmagnusfestival.com/
Go out for a delicious meal
Another great way to spend an evening in Orkney is to try out some of Orkney's incredible, locally owned restaurants. From classic pub food to a finer dining experience, Orkney offers various cuisine that will suit all preferences.
The Forveran Restaurant, based just outside Kirkwall, is renowned for offering one of the best dining experiences in Orkney. Situated in a beautiful location with sea views overlooking the historic Scapa Flow, this restaurant works closely with local suppliers and provide their customers with the true taste of Orkney.
The Ferry Inn is a quaint and lively restaurant and hotel based in Stromness. Specialising in steak and seafood fishes, this restaurant offers fantastic and authentic British cuisine. There are often live music sessions held here and is a great place to relax and have a drink after your meal.
There are a great many other super places to eat in Orkney – view our business directory for inspiration!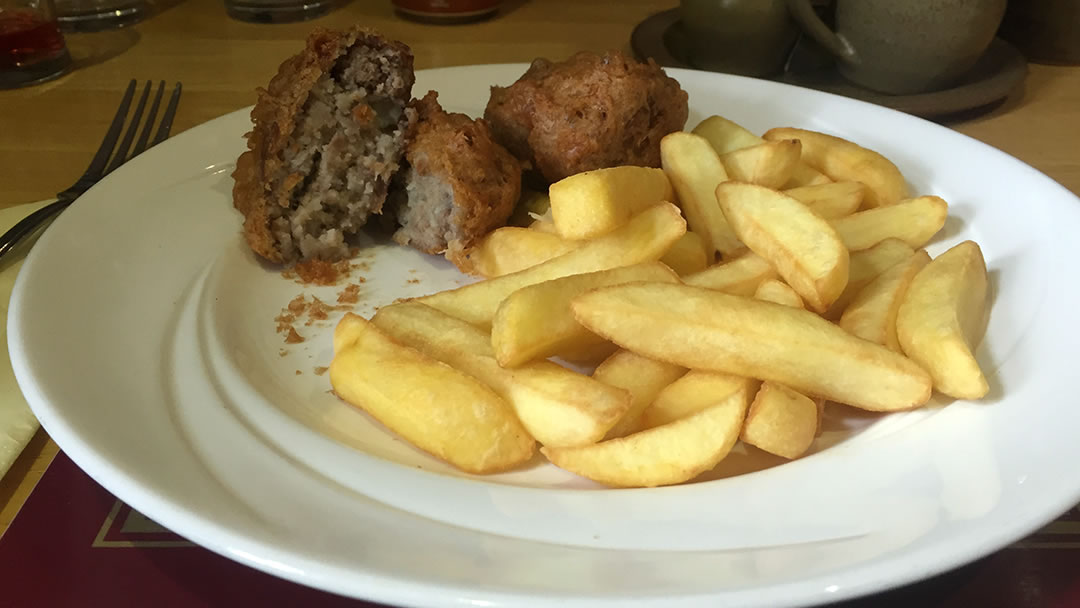 If you are looking for something more casual, we recommend trying a pattie supper which is found in any chippy. A pattie is an Orkney delicacy and is made from delicious mixture of mince, potatoes, and onion which is then battered and deep-fried.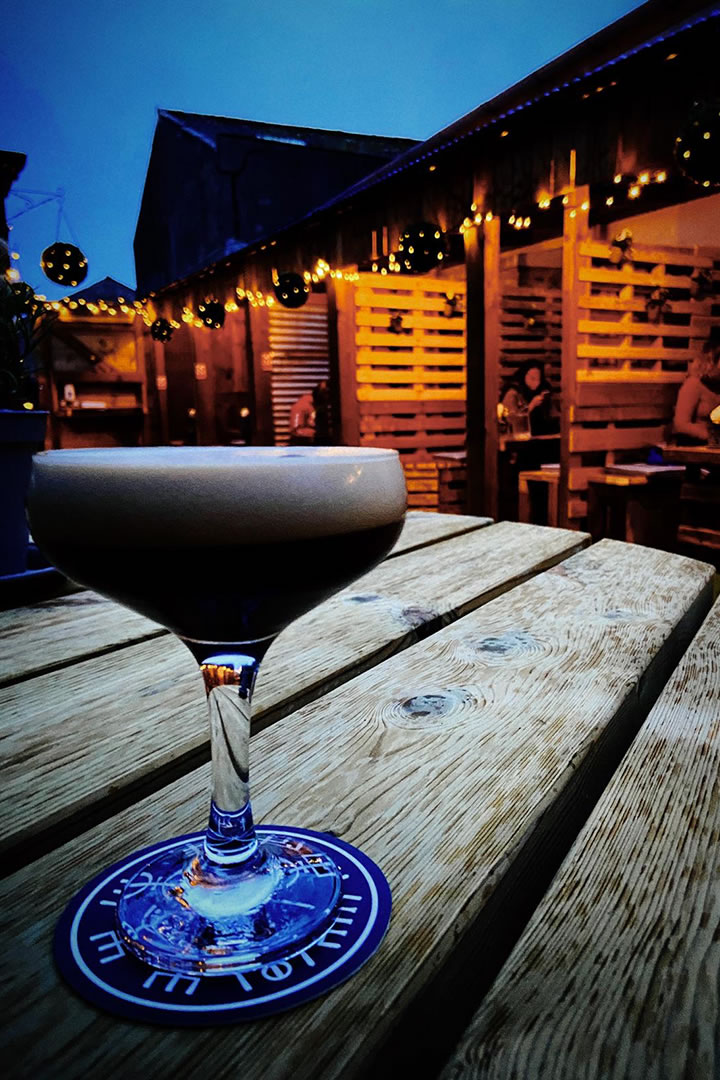 If you'd just like to head out for a quiet drink in the evening, there are plenty of options in Orkney. Most Orkney hotels also have a public bar attached, and there are other great venues to visit for a dram, such as Oot the back, an outside area next to the Orkney Distillery in Kirkwall.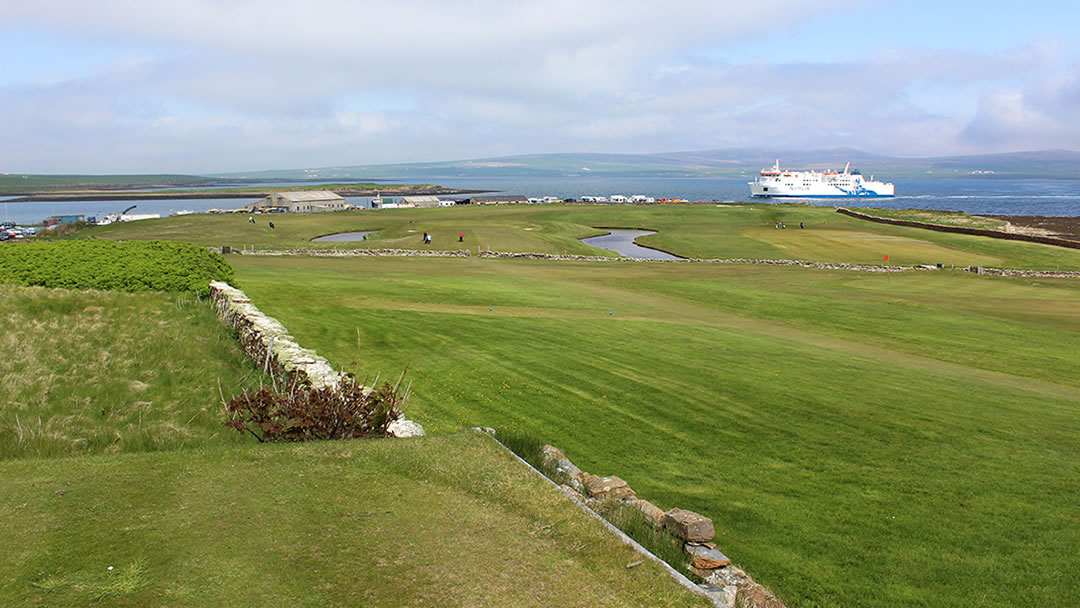 Enjoy a round of golf
A great way to spend your evening in Orkney is to play a round of golf. Orkney is home to five fantastic golf courses throughout its isles with three being located on the mainland in Stromness, Kirkwall and South Ronaldsay. At midsummer, some courses even have tournaments that take place at midnight!
These courses offers spectacular views and are a good challenge for golfers to tackle with a balance of simple and more-demanding holes. You might even be able to spot one of our ferries sailing past when playing at Stromness golf course!
If golf isn't of interest to you, another sporty way to enjoy your evening is by visiting the Pickaquoy Centre in Kirkwall. This venue is a multi-use leisure centre and is home to a swimming pool, gym, athletics tracks and pitches.
Go and watch a film or performance
Our final recommendation of things to do in the evening is to go and watch a film or a live performance. Whether it is a screening of the latest blockbuster at the cinema or a live folk session in a local pub, we are sure that there will be something suitable for everyone to enjoy.
The Pickaquoy Centre in Kirkwall is a multi-use leisure centre and is known as 'Picky' by islanders. This venue is home to the only digital 3D cinema in Orkney and has hosted numerous festivals, events and exhibitions. Find out what's on here: https://www.pickaquoy.co.uk/events/whats-on/
The Orkney Theatre is another fantastic venue that has provided live entertainment to Kirkwall for over 10 years. Find out more about upcoming events here: https://orkneytheatre.co.uk/events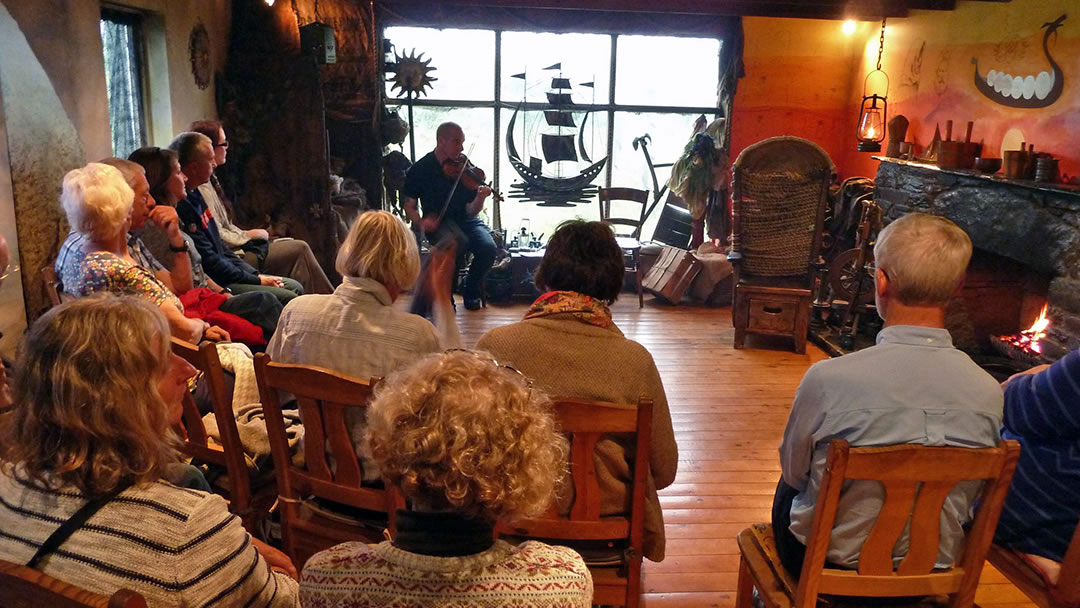 Listen to stories about Orcadian Folklore
Our final suggestion for a great evening's entertainment is hearing some Orkney stories around the peatfire at the Orkney Folklore Centre. Glimpse into Orkney's rich history through stories and sagas passed through generations over thousands of years.
This experience celebrates and provides insight into the social rituals, music, dance, legends, and folklore from the Orkney isles. To find out more, visit https://www.orkneystorytelling.com/peatfire-tales/
---
For one-off events in the evening, we'd always recommend looking at 'The Orcadian' newspaper and community noticeboards – there's always something interesting on in the Orkney Islands!

By
Amy Leith
A marketing student born and raised in Aberdeen with an admiration of the Scottish isles, desire to travel and see the world, a superior taste in music, enjoys cooking and socialising with family and friends.
Pin it!