7 reasons why Shetland is a great location for solo travellers
Over the past few years, the popularity of solo travel has grown with more and more people choosing to travel alone. For solo travellers, Shetland is the perfect location to escape from everyday life and appreciate the great outdoors. With spectacular wildlife, lively festivals and unforgettable seascapes, we are confident that you will love the amazing experiences that Shetland has to offer.
In Shetland, you'll be spoiled for choice as there are over 100 islands to explore, with each isle having a distinct feel and offers something unique to its visitors.
Here is a list of our top 7 reasons why Shetland is a great location for solo travellers.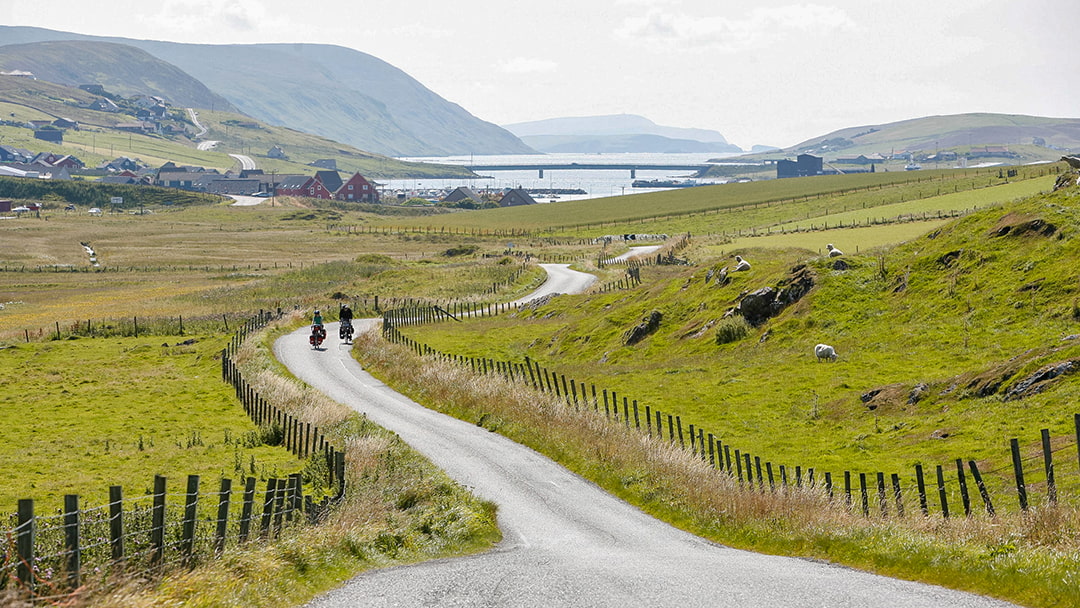 1. It is very easy to travel around the isles
Every corner of the Shetland islands offers a wealth of things to do and see. If you prefer to explore at your own pace, having your own vehicle can be a great option. Those travelling with NorthLink Ferries may bring their car on board, or alternatively, there are plenty of car hire options available in Lerwick.
Shetland has an excellent public transportation system for you to use with frequent and reliable services. There are public buses on the five main islands of Shetland: Mainland, Unst, Fetlar, Yell and Bressay, providing easy and affordable transport for its communities.
Cycling is one of the best ways to experience and marvel at the beauty of Shetland. Bikes are free of charge to take onboard with NorthLink Ferries, however bike hire is also available throughout the islands for as little as £13 per day.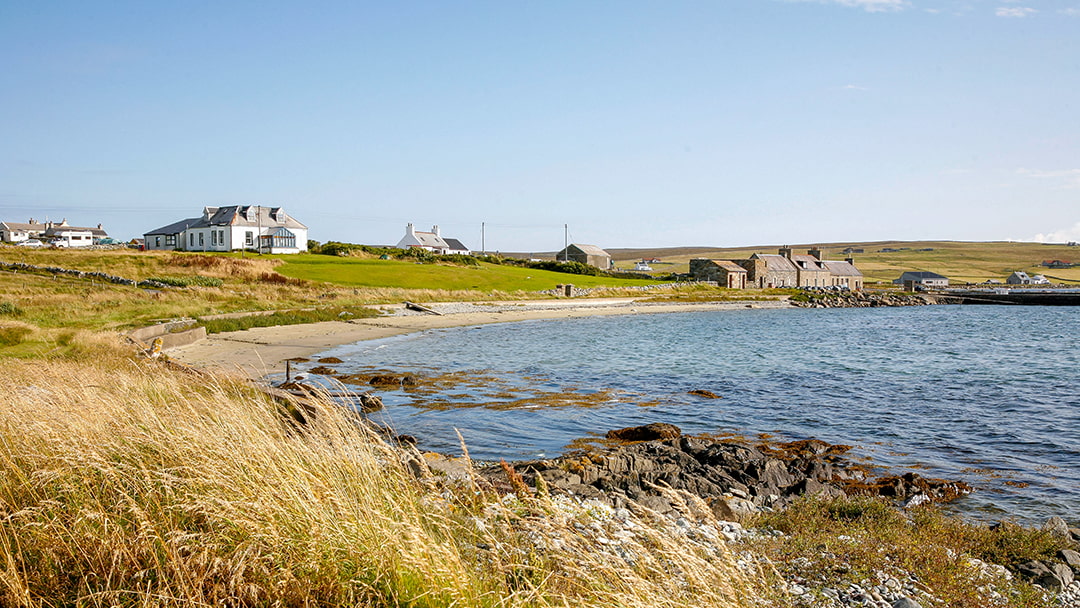 2. There is wonderful accommodation for all budgets and preferences
There are many lovely places to stay in Shetland. From cosy hotels and welcoming bed and breakfasts to self-catering cottages and campsites, there is something to suit every taste and budget.
Hostels are an excellent budget-friendly option and a great way to meet other solo travellers. Some excellent hostels located across the islands include Islesburgh House Hostel in Lerwick and Bridge End Outdoor Centre in Burra which are located on the Shetland mainland, and Gardiesfauld Youth Hostel which is found on the isle of Unst, Shetland's northernmost inhabited island.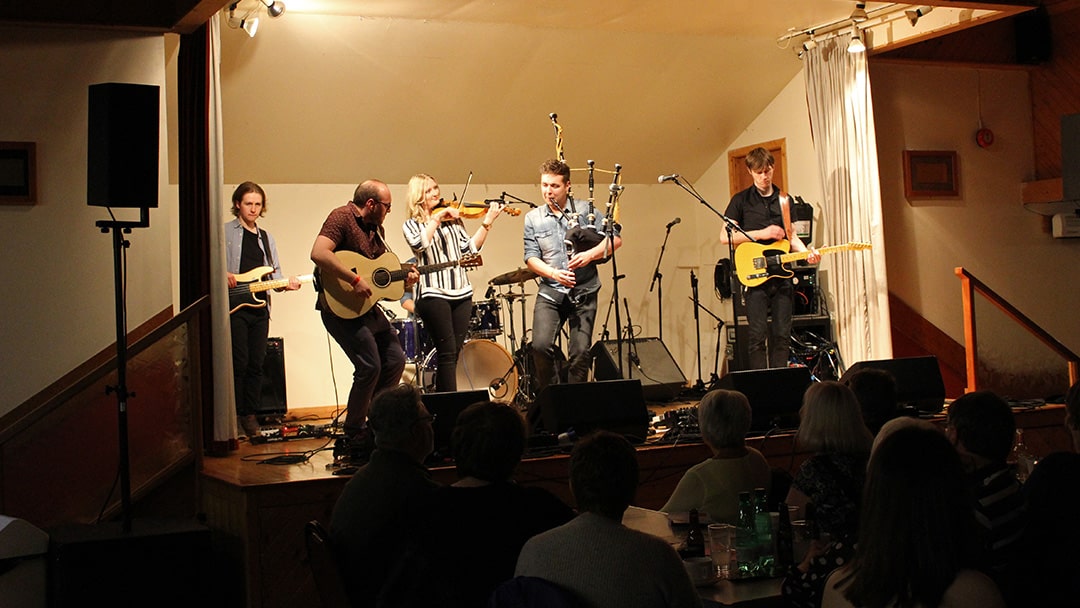 3. Shetlanders will give you a warm welcome
Unlike the sometimes wild weather, Shetlanders are renowned for always giving visitors a warm welcome. Whether you need help with directions or just fancy a chat in a local pub, islanders are always happy to help or advise on things you must-see whilst visiting the islands.
This is even more prevalent during Shetland's festivals or events. They bring the whole community together – both islanders and visitors – to celebrate the island's vibrant culture. Shetland is a hotspot for musical talent and artistic creativity including knitting and other crafts.
Read our guide to Shetland Events and Festivals here.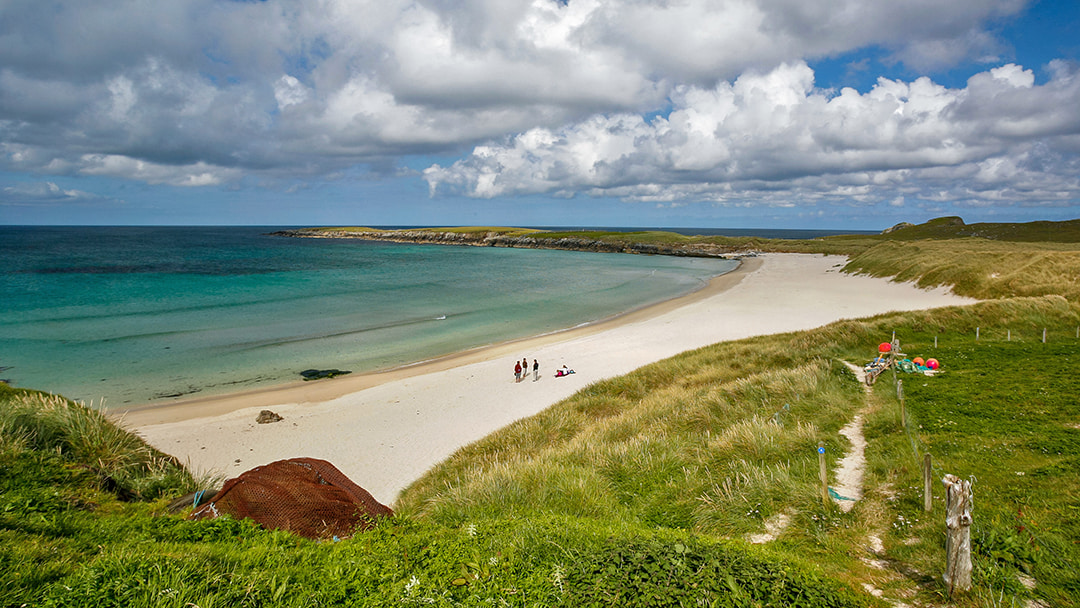 4. There is so much to see and do in Shetland
Shetland is home to some of the finest scenery in the UK. Explore hundreds of miles of stunning coastline from the dramatic cliffs of Eshaness, Shetland's ancient volcano, to the endless picturesque beaches like Meal Beach or the Sands of Breckon.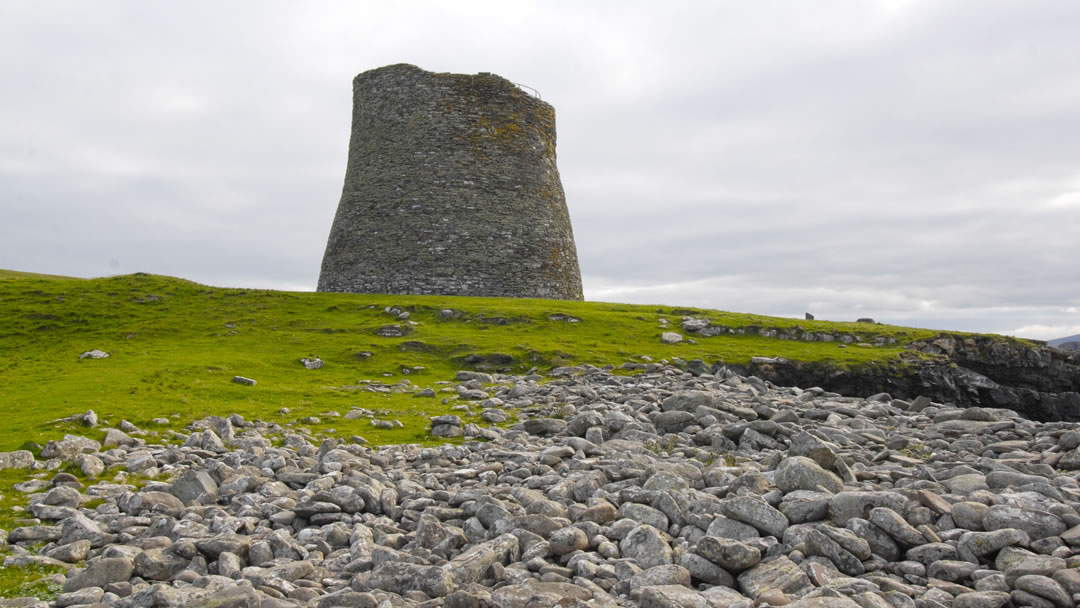 Delve into Shetland's intriguing past to uncover 4,000 years of human history at well-preserved sites like Mousa Broch and Jarlshof Prehistoric and Norse Settlement. Shetland also has an unrivalled Viking history. The isle of Unst is home to the greatest concentration of Viking ruins with over 60 sites on the island.
All year round, Shetland is an excellent location to view all kinds of wildlife. Visitors can get up close to an array of species from the iconic Shetland ponies, playful puffins at Sumburgh Head to elusive otters which forage along the shoreline.
5. There are many great tour guides to join
Being a solo traveller doesn't mean that you have to be alone all of the time. Joining a guided tour is a fantastic way to take in the enchanting beaches, prehistoric settlements, ancient brochs and ocean vistas. It's a great way to gain further insight into various sites, meet other like-minded travellers and can be safer than venturing out entirely on your own.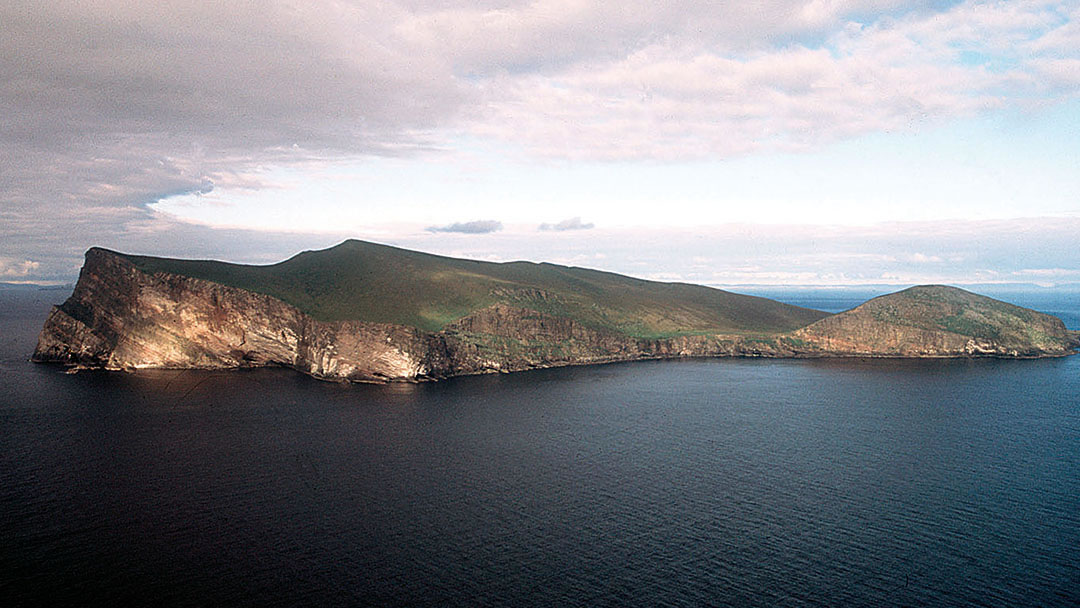 6. You can explore a new island every day
You'll be spoiled for choice in Shetland with over 100 islands to explore, each carved from the surging waves of the North Atlantic. It is worthwhile doing some island-hopping while you are here as each isle has its own distinct feel and offers something unique to its visitors.
For more inspiration on which islands you would like to visit, check out our Shetland Area Guide.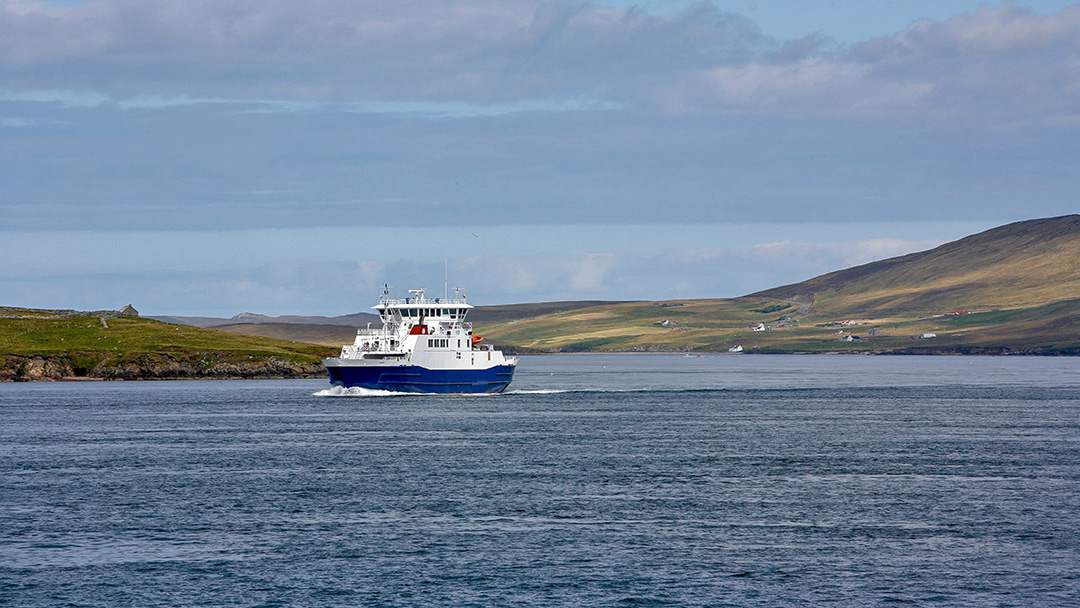 The Shetland Islands Council operates the inter-island ferry services with the majority accommodating not only foot passengers but vehicles too. We would suggest pre-booking journeys in advance if you are travelling during peak seasons. For more information regarding timetables and fares, please visit: https://www.shetland.gov.uk/ferries.
Airtask offers inter-island flights and is a great way to see the Shetland islands from a unique perspective. They operate services from Tingwall to Fair Isle, Foula, Papa Stour and Out Skerries.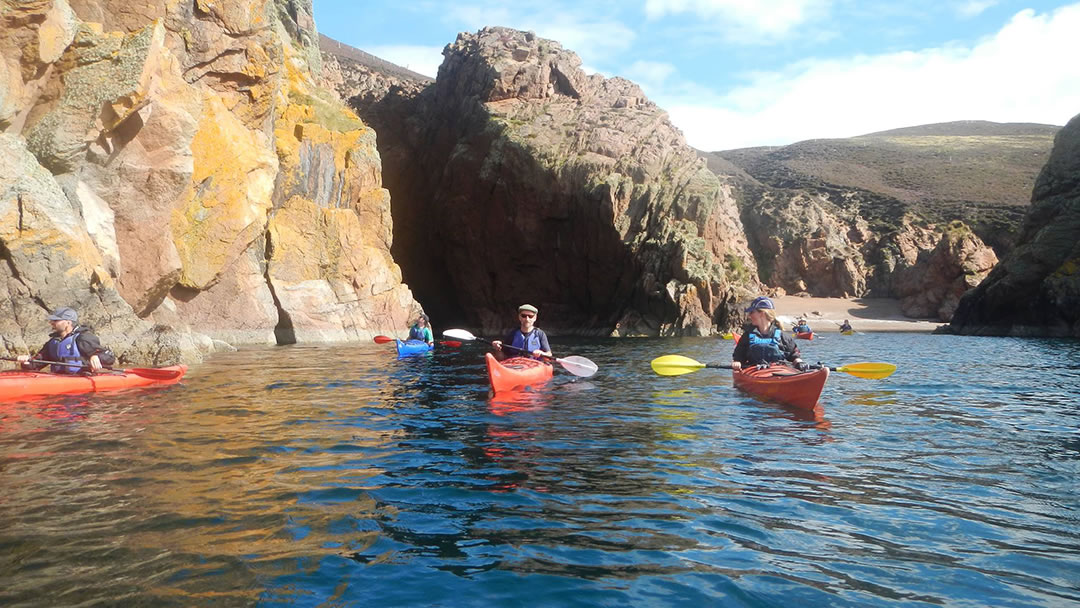 7. It is the perfect place to try something new
Solo travelling is one of the best opportunities to venture outside of your comfort zone and try something new. Being open-minded will help to enrich your travels, whether it's trying a new activity or sampling the local food. In Shetland, you can experience a true adventure from wild swimming, paddleboarding on its lochs or hiking along dramatic clifftops.
For thrill-seekers, why not take a sea-kayaking tour and discover a different perspective of sea cliffs, stacks and caves. With pristine waters and sheltered bays, kayaking in Shetland is sure to leave you with unforgettable memories.

By
Amy Leith
A marketing student born and raised in Aberdeen with an admiration of the Scottish isles, desire to travel and see the world, a superior taste in music, enjoys cooking and socialising with family and friends.
Pin it!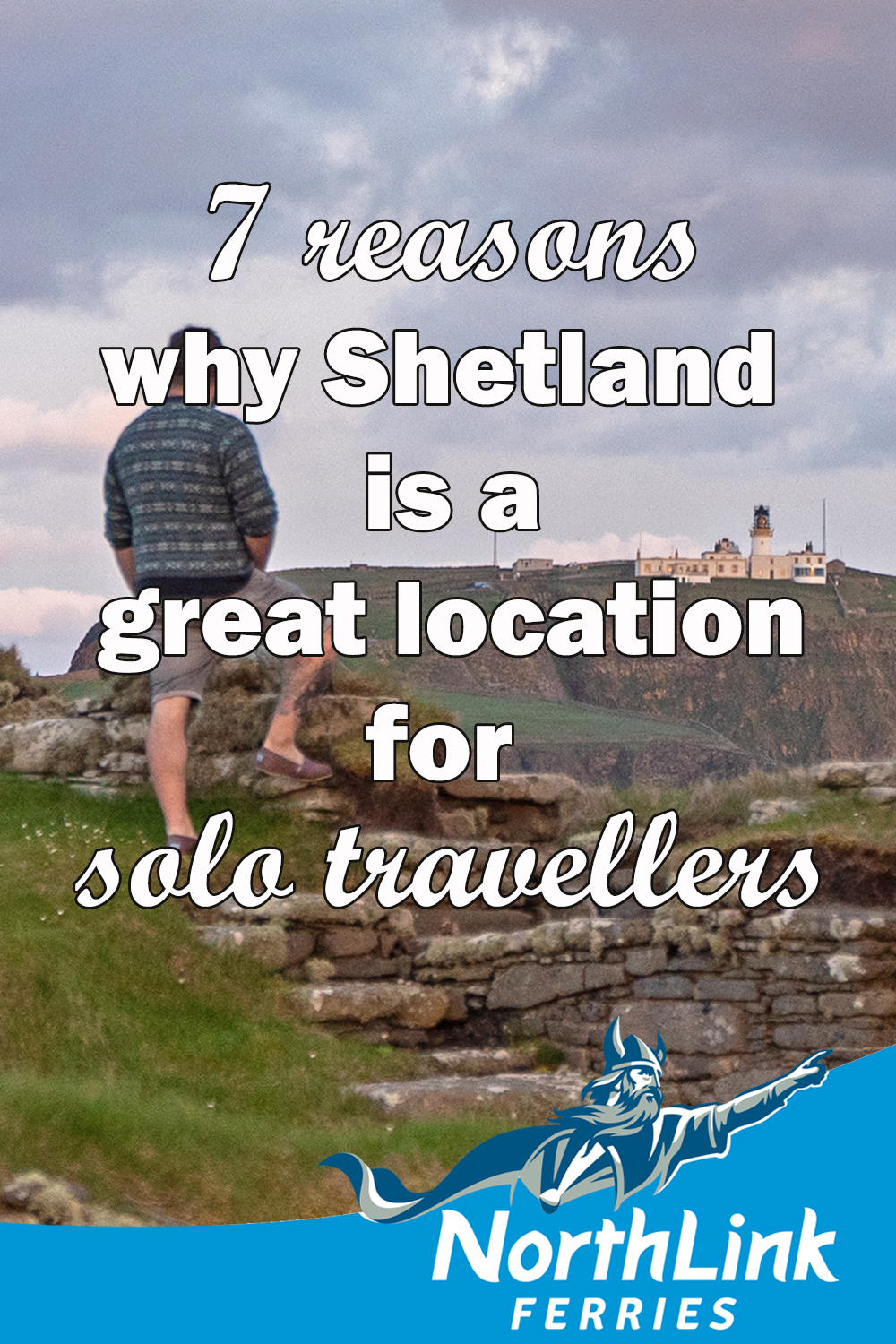 Header image: Visiting the Gaada Stack in Shetland photo © Copyright VisitScotland