Things to do on a sunny day in Shetland
When we published our Things to do on a rainy day in Shetland article in Autumn last year a few folk protested that it never rains in Shetland!
Ronas Hill in the North Mainland is the tallest hill (at 450ft high) and has a Neolithic chambered cairn near the top. It is a barren windswept hill, covered in rare artic plants, and a rewarding climb!
With summer fast approaching we've written a companion piece – a list of great things to do in Shetland when the sun has got his hat on!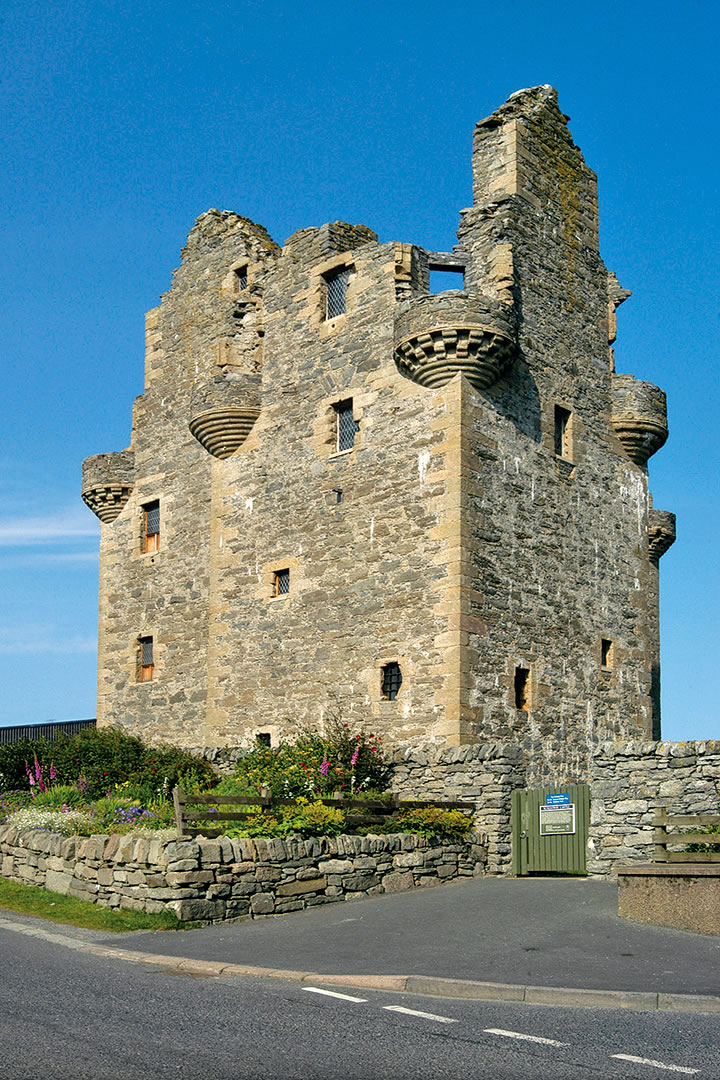 Visit Shetland's outdoor attractions
There are a great number of Shetland's attractions that are best visited on a pleasant day. The fantastic Scalloway Castle (pictured) and Muness Castle in Unst are both without roofs, so are really best saved for the warmer days.
Jarlshof is a series of open roofed buildings belonging to generations upon generations of dwellers – it's best to not be looking for shelter when you visit! The glorious sand tombolo at St Ninian's Isle is best walked across in the sunshine, when you can take the time to enjoy the atmosphere.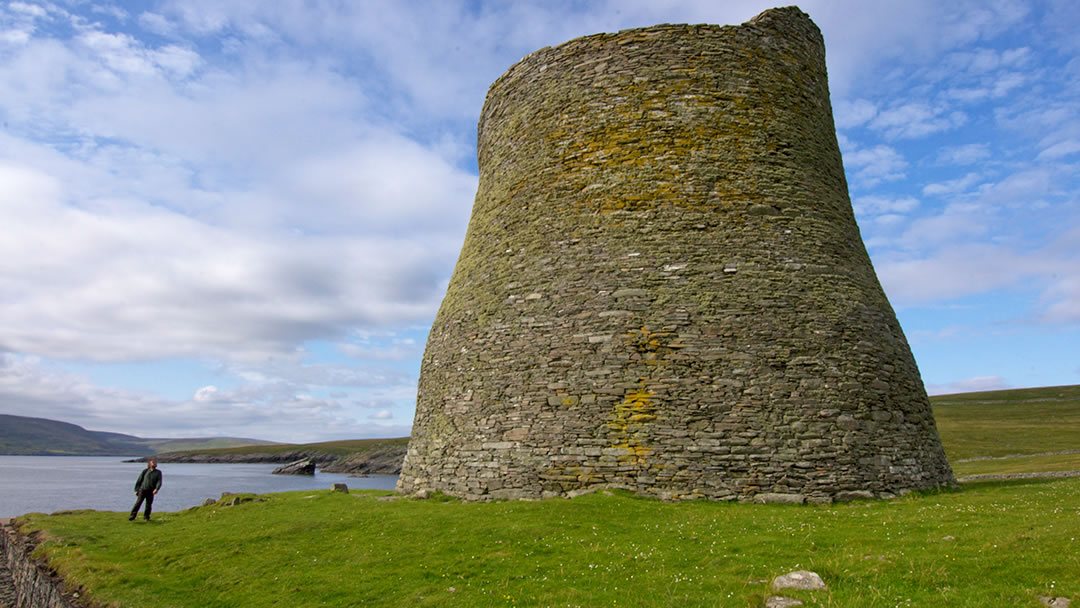 Visit Mousa
One of Shetland's most exciting attractions is the Broch on the uninhabited island of Mousa. This defensive Iron Age round tower was built almost 2000 years ago and still stands an impressive 13m tall. You can even still climb up a staircase within the inside wall to the very top and admire the view.
There's no nicer way to spend a sunny day than taking the Mousa Passenger Ferry across to the island and walking to the Broch in glorious sunshine. You could even take a picnic and watch the scarfies dry their wings and the terns fighting over a catch!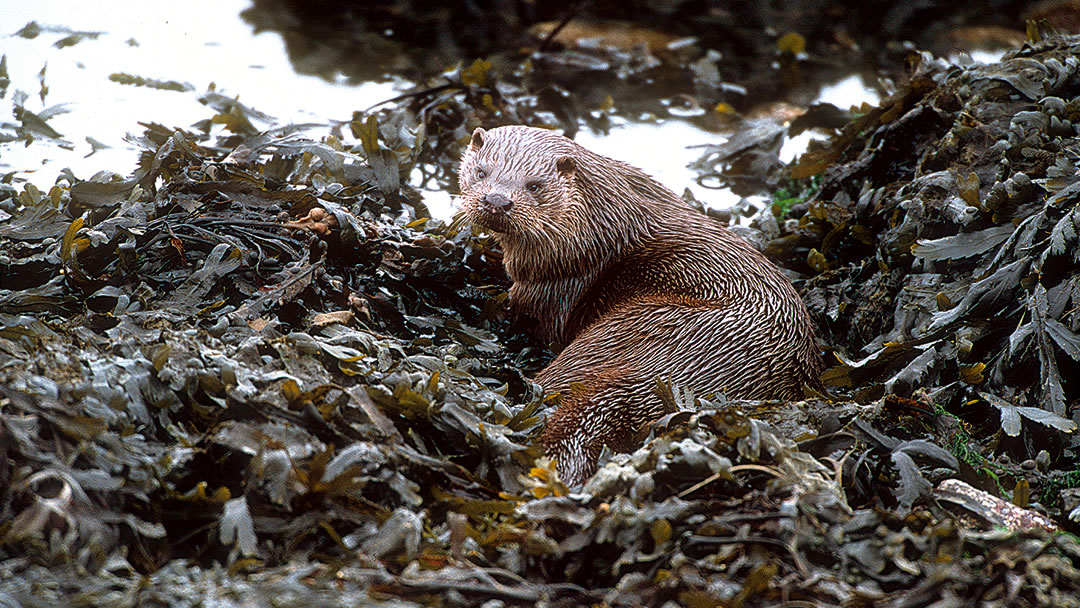 Try to spot an otter!
Shetland has around 1000 otters – they enjoy the abundance of fresh seafood and the wild landscape – and though they are very shy, it is possible to see them. The long days of the summer have made Shetland Otters used to going out in the daytime. Elsewhere in Britain, otters are nocturnal.
Waiting at an Inter-Island Ferry Terminal can often be a rewarding experience, as otters often live in the gaps between boulders in the rubble breakwaters. There are also guides available who will take you to some of the best otter-spotting locations in the islands!
Also when looking for marine mammals, you may encounter Common Seals, Grey Seals, and Harbour Porpoise in the water's around Shetland!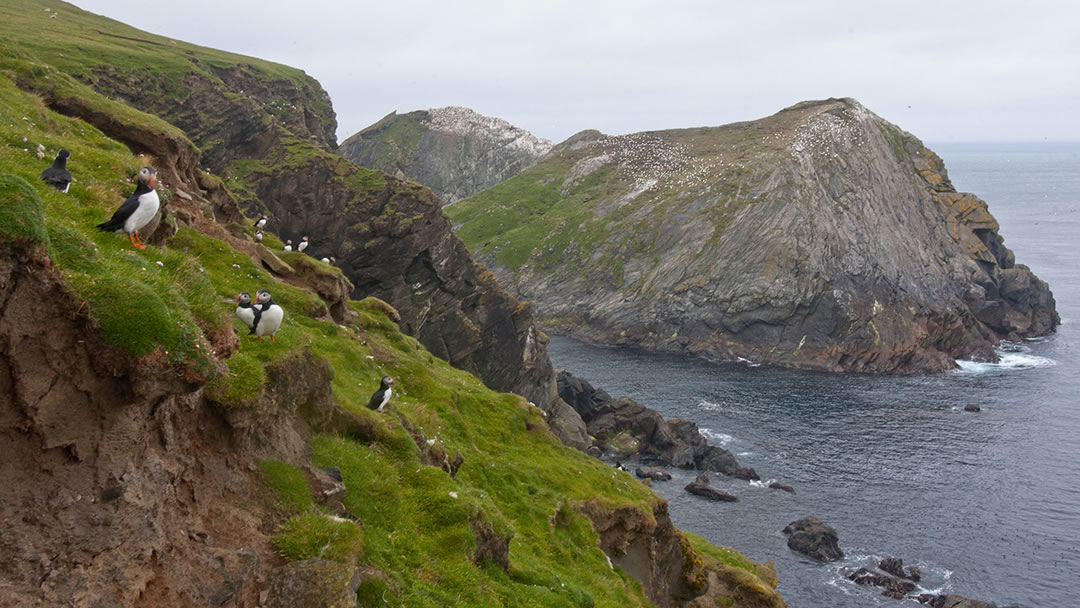 Go to a seabird cliff
Shetland has many seabird cliffs lined with screaming gannets, fulmers, puffins, Razorbills, Kittiwakes and Shags and they are spectacular places to take your binoculars and camera on a sunny day! We're big fans of Sumburgh Head – the cliff edge here is fenced off and it's a very safe places to take nature-loving children. However, there are other superb seabird colonies to visit in Shetland, such as Hermaness (pictured above) on Unst, Fair Isle, Foula and Noss.
You can also visit the Noss seabird cliffs up close by taking a wildlife tour boat from Lerwick harbour! See www.northlinkferries.co.uk/shetland-blog/gannets-of-noss/ for one example!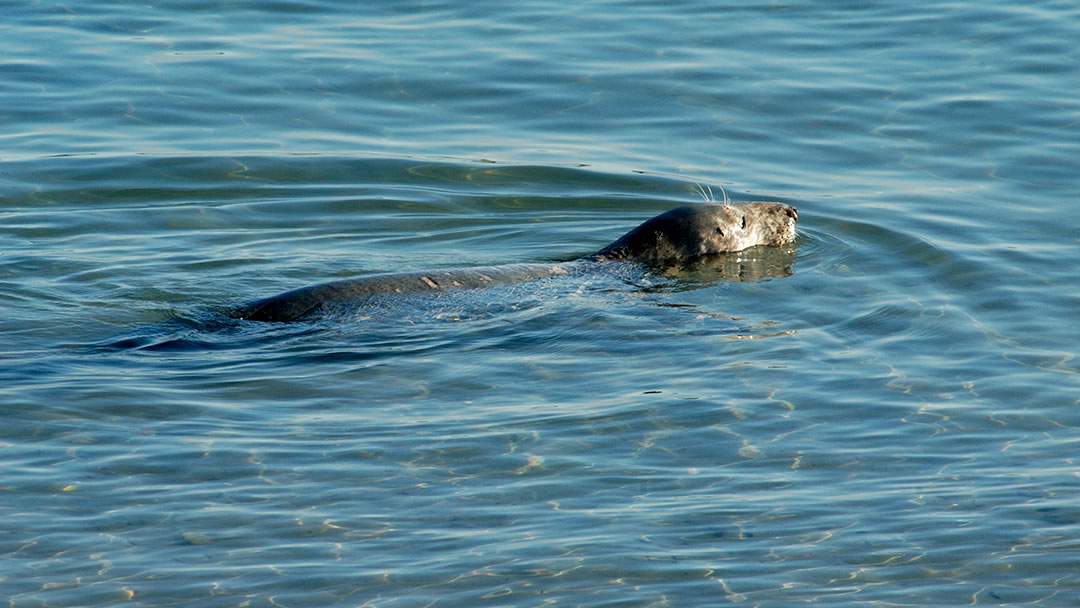 Try sea-kayaking
The islands of Shetland are surrounded by a dense kelp forest – this makes the water around the islands extremely rich. Why not take a sea kayak tour on a sunny day – no experience is necessary – and see nature up close? You'll be amazed at how near you can paddle to seals and birds with a quiet kayak, and the dramatic coastal scenery of Shetland – caves, arches and voes – are worth the admission price alone!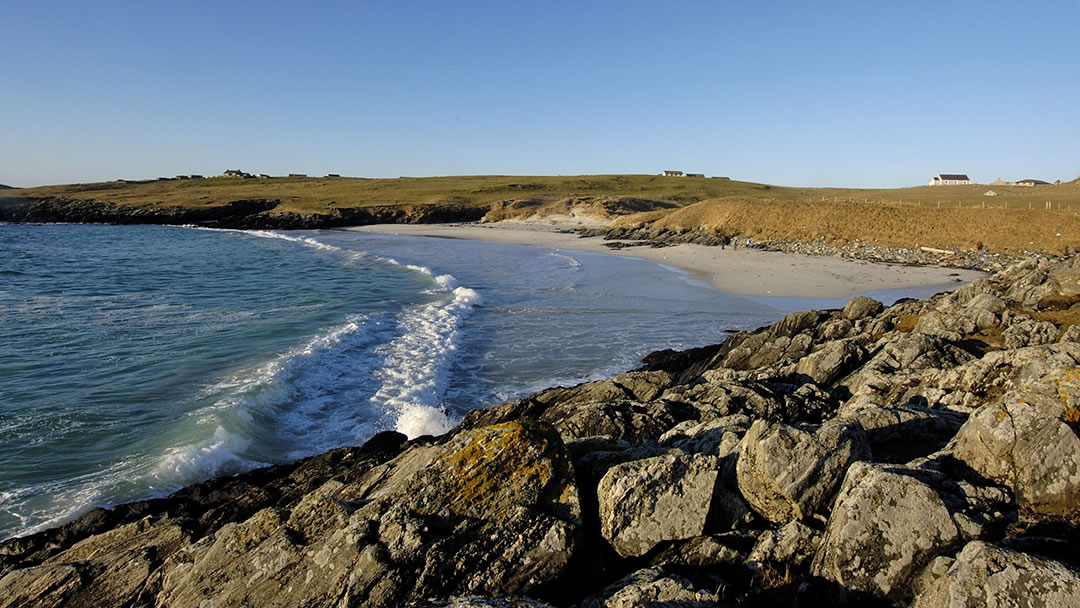 Sunbathe on an empty beach!
Shetland has some of the loveliest beaches – remote spots and sun traps with beautiful clean water to roll up your trouser legs and paddle in and sand perfect for building sand castles! We love Meal beach (pictured above) and St Ninian's Isle especially – check out our list of Shetland's finest beaches here.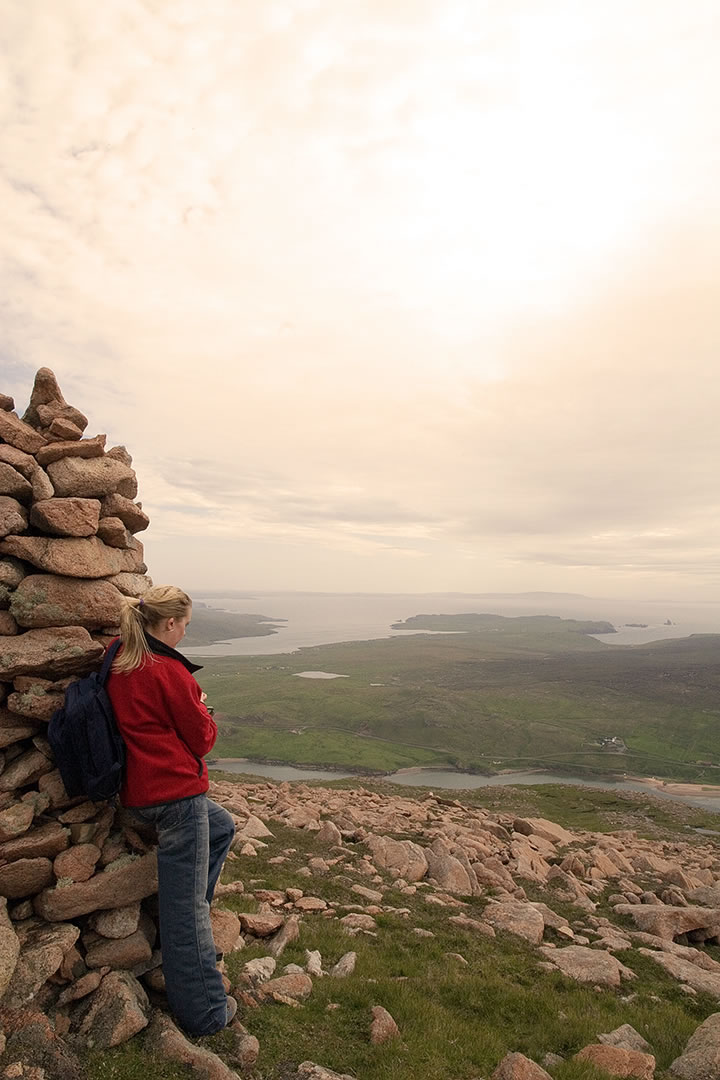 Reach new heights
Shetland has some great hills to climb and we'd highly recommend conquering some summits on a sunny day! As it goes, Shetland was actually formed when a range of hills was drowned when the sea level rose at the end of the last Ice Age! Ronas Hill (pictured above) in the North Mainland is the tallest hill (at 450ft high) and has a Neolithic chambered cairn near the top. It is a barren windswept hill, covered in rare artic plants, and a rewarding climb! Other great hill walks include a trip to the giant glacial rocks, the Stones of Stofast in Lunna Ness, and a walk up Ward Hill, in Bressay. From the 226m summit you can see from Fair Isle in the south to Unst in the south and from the Out Skerries in the East to Foula in the West!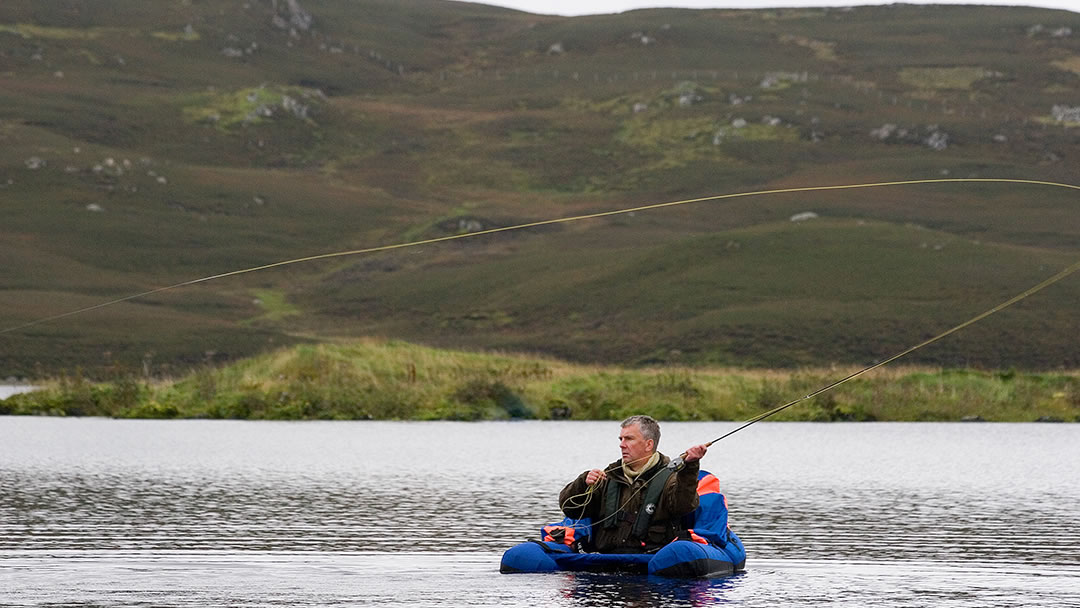 Pull a trout from one of Shetland's lochs
Shetland is a paradise for anglers with 300 lochs filled with trout. Popular lochs include Spiggie Loch, Tingwall Loch, Benston Loch, Loch of Northhouse, Loch of Clousta, Sulma Water and Punds Water. Fly fishing is the most popular method and fishermen are requested to be careful not to disturb breeding birds. The Shetland Anglers Association operate a limited restocking programme, and you must buy a Shetland Anglers Association permit if you would like to fish in Shetland – currently permits cost £30. You can either buy these online or when you arrive. For more information about how to enjoy a sunny day fishing in Shetland, please visit http://www.shetlandtrout.co.uk/
Try a new golf course!
Shetland has three main courses, and like the rest of the islands these courses are dramatic and unique. The Shetland Golf Club is located just North of Lerwick in a deep valley at the head of Dales Voe. At this 18-hole course, you can enjoy a competition at midnight at midsummer, during Simmer Dim! Near Tingwall is the 9-hole course at Asta Golf Club, which has great views of Asta loch! Whalsay Golf Club is Britain's most northerly golf course and the views here don't diappoint either. The course also includes Whalsay's airstrip, so play must stop if there's an inbound flight!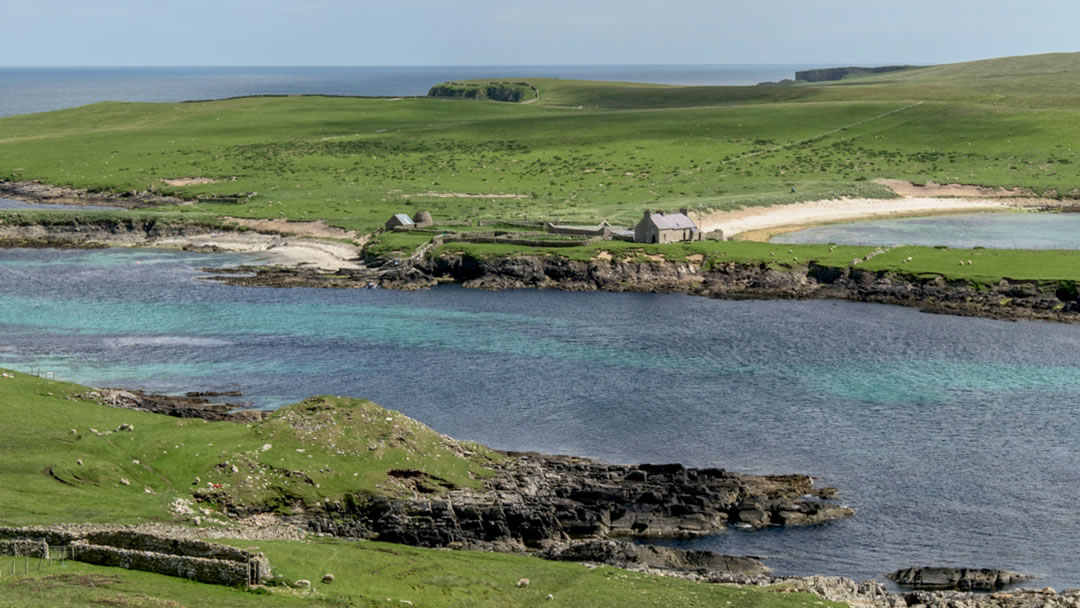 Visit an Island
For a great adventure on a sunny day, why not visit one of Shetland's amazing outlying islands? This can be done by taking a ferry or a small aeroplane – here's a rough overview of Shetland's islands!
Bressay – a short ferry journey from Lerwick and a lovely wild island with a great lighthouse and hill.
Fair Isle – a dramatic island half way to Orkney, famous for its bird observatory (pictured) and knitting.
Fetlar – an island divided by an ancient wall and famous for its population of red-necked phalaropes
Foula – a spectacular island popular with birds and birdwatchers, located 20 miles west of Shetland.
Noss – a national nature reserve with a spectacular seabird cliff reached by boat from Bressay.
Out Skerries – 3 islands; Housay, Bruray (linked by a bridge) and Grunay; 9 miles east of hetland.
Papa Stour – a small island on the west of Shetland known for its stunning coastal scenery.
Unst – the most Northern inhabited island – attractions include Muness Castle and Hermaness.
Whalsay – a densely populated and wildflower-covered island also known as The Bonny Isle!
Yell – Shetland's second-biggest island. Attractions include Da White Wife and The Old Haa museum.

By
Magnus Dixon
Orkney and Shetland enthusiast, family man, loves walks, likes animals, terrible at sports, dire taste in music, adores audiobooks and films, eats a little too much for his own good.
Pin it!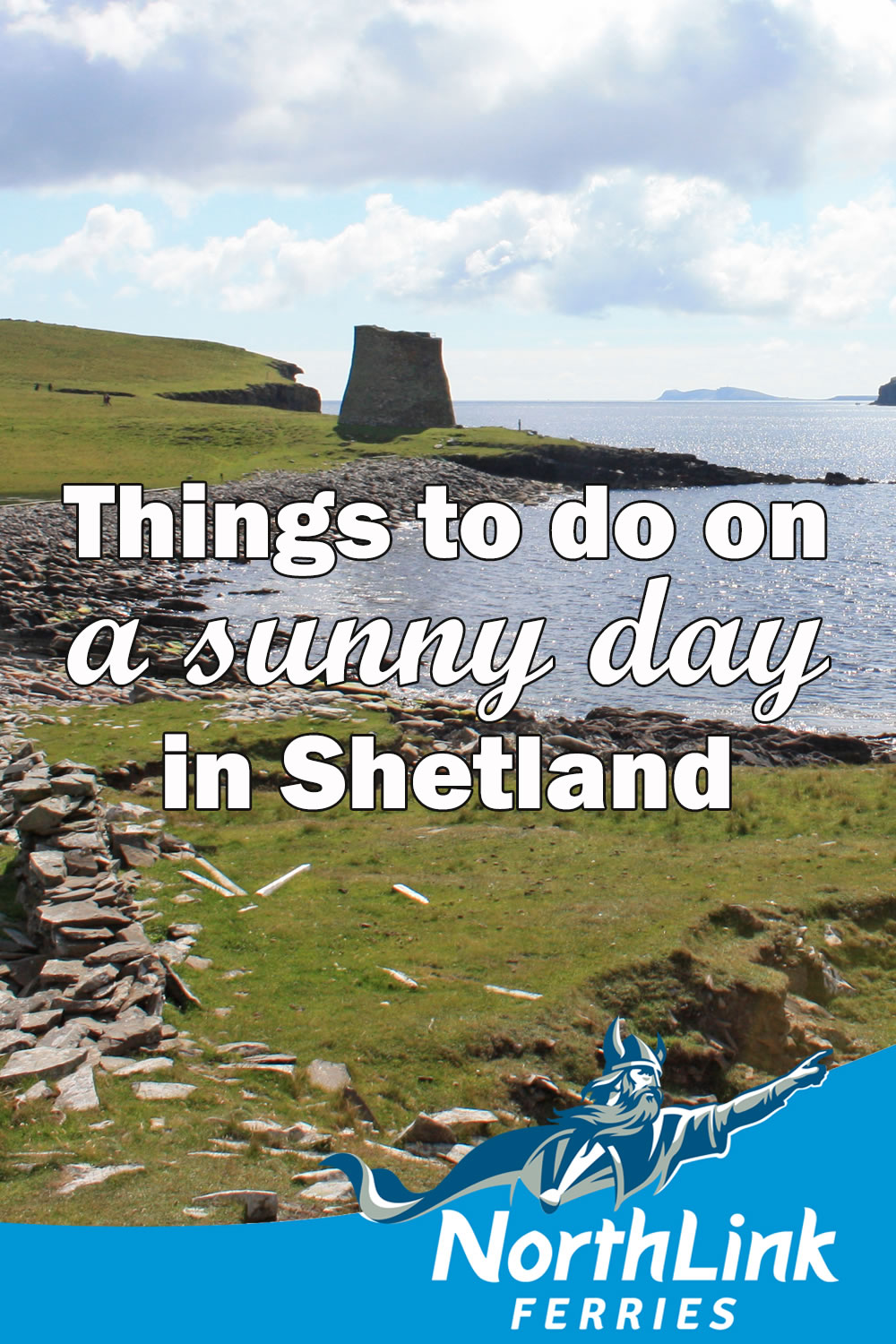 Header image: Visiting Mousa in shetland photo © Copyright Victoria Dixon