10 tips for visiting Shetland in a motorhome or caravan
In recent years, there has been a surge in visitors choosing to travel and explore new places in a motorhome or caravan. Aside from being a more affordable option, travelling in a motorhome or caravan is the perfect way to immerse yourself in the serene surroundings that make Shetland so special. It also means you have the freedom to explore the isles at your own pace.
Aside from being a more affordable option, travelling in a motorhome or caravan is the perfect way to immerse yourself in the serene surroundings that make Shetland so special. It also means you have the freedom to explore the isles at your own pace.
Following our recent blog sharing 12 tips for visiting Orkney in a motorhome or caravan, we decided to put together a list of our top 10 tips when visiting Shetland in a motorhome or caravan.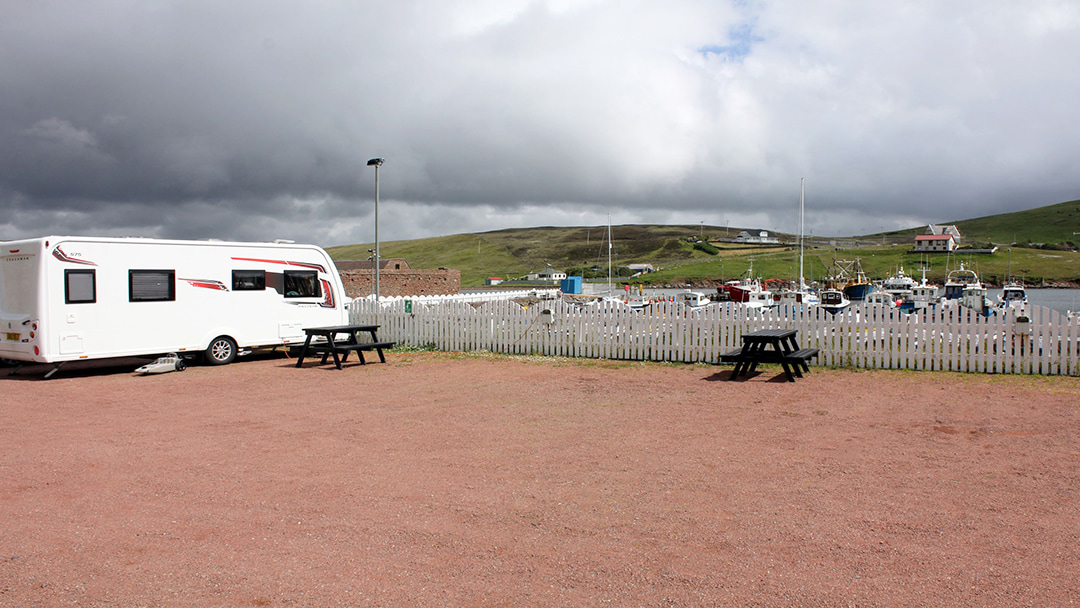 1. Plan ahead
One of the most important things to consider when travelling with a caravan or a motorhome is knowing where you are going to park for the night. It is important to park in a suitable place and to avoid stopping in a passing place or somewhere that blocks access to gates or private roads.
There are a number of excellent campsites dotted throughout the Shetland Isles, most of which offer on-site facilities. If you are exploring Shetland during peak seasons, be cautious that some campsites made be full if you arrive without pre-booking. We advise researching campsites in advance to be aware of your options and allow you to find suitable alternatives.
It is worth noting that there are no campsites located in Lerwick, Shetland's capital. The closest sites to Lerwick are at Cunningsburgh in the South Mainland, Bridge End in Burra Isle or South Nesting – all of which are approximately a 20-minute drive.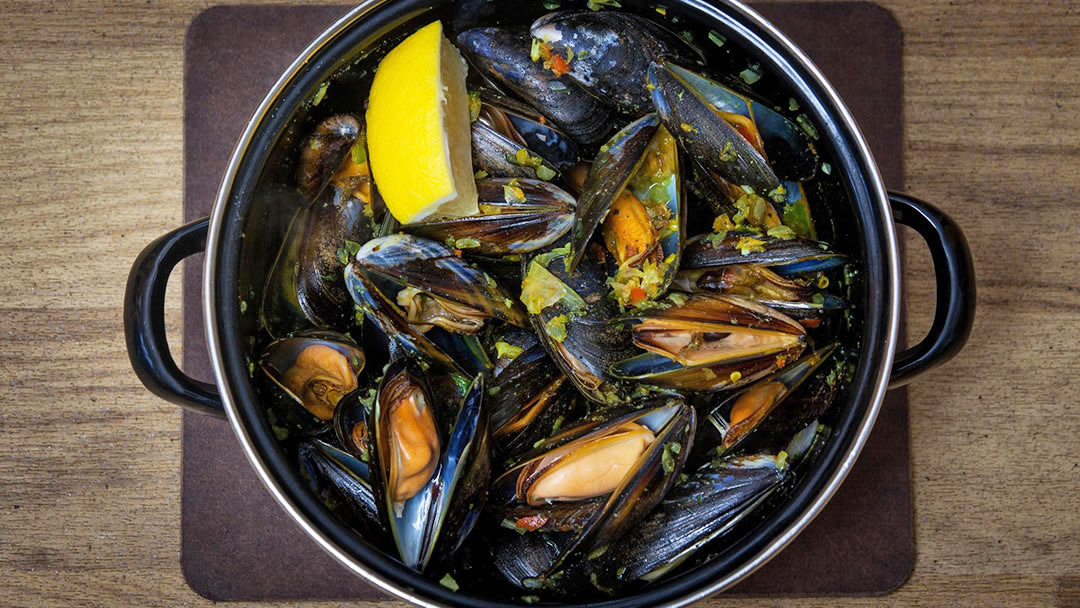 2. Enjoy the local food and drink
Make sure to take advantage of the incredible local cuisine that Shetland has to offer! Shetland is well known for having some of the best fresh fish and seafood. Other traditional staples include Shetland Bannocks, Reestit Mutton Soup and even Puffin Poo (a delicious sweet treat!).
Not only does eating out at pubs and restaurants help to support the local economy, but we think that it is also one of the best parts of visiting a new location. It is a great way to try local dishes and get a taste of the island's rich culture.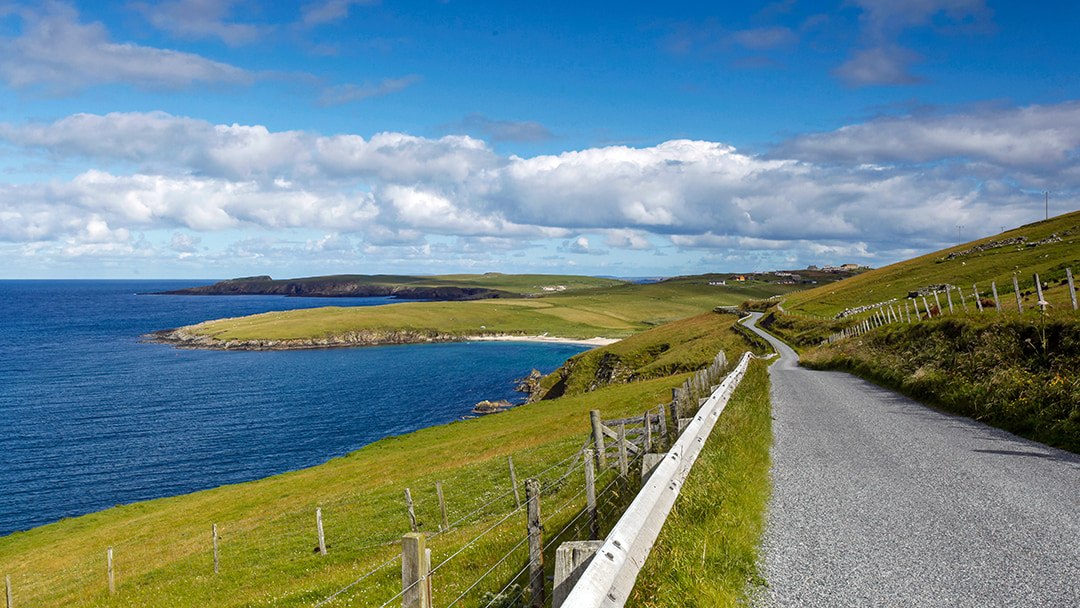 3. Take your time
Driving a motorhome or caravan can take some getting used to as they are obviously significantly bigger and longer than a typical car. If you are new to driving a larger vehicle, drive cautiously and be prepared for changing weather conditions. Ensure you leave additional time to prevent rushing and making mistakes, as well as to soak up the breath-taking landscape along the way!
In Shetland, there are many single-lane roads with passing spots. As many passing places can only fit one motorhome or a couple of cars, be careful to not tailgate other vehicles when driving on narrow roads to ensure you have both have space to pull in for an oncoming vehicle.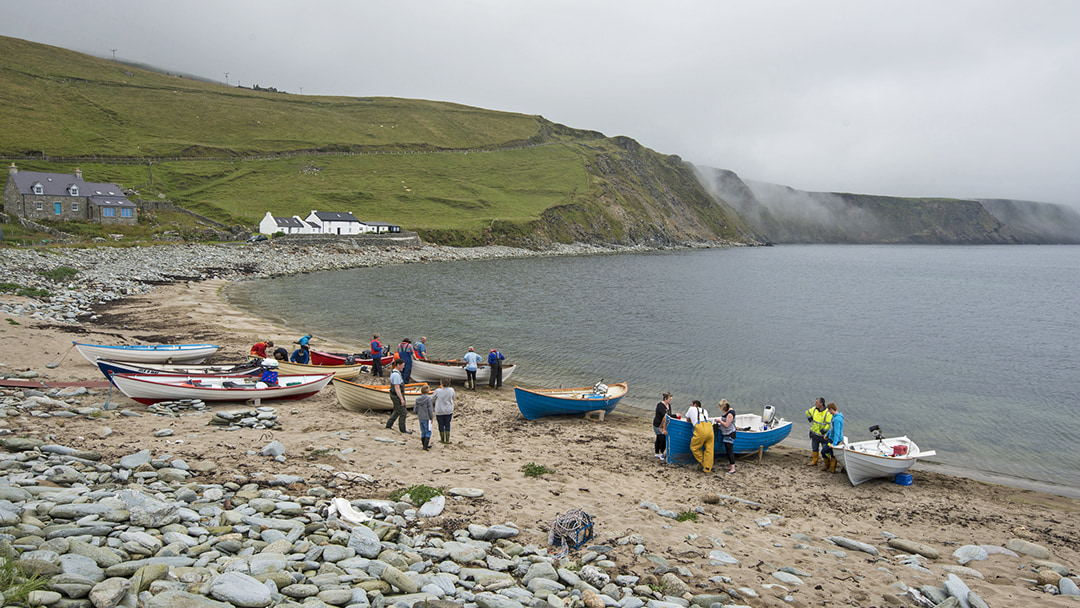 4. Explore the outer isles
Shetland is an archipelago comprised of around 100 islands. Although it would take you a long time to visit each and every one, we recommend at least visiting some out Shetland's outer isles. A lot of visitors only visit the mainland, however there is so much more to discover here!
There are regular inter-island ferries which sail to the eastern isles of Whalsay and Bressay, as well as the northern islands of Yell, Unst, and Fetlar. There are frequent sailings to Papa Stour, the Skerries and Foula – all of which can accommodate motorhomes and caravans on board.
To find out more about each island and areas of Shetland, read our guide here.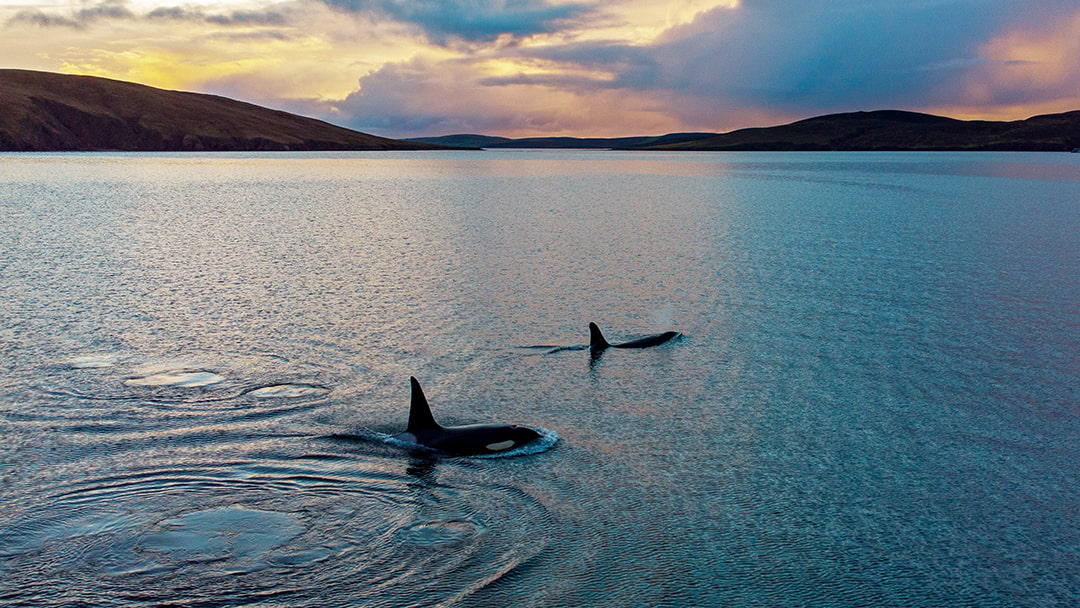 5. Stay for a while
Even if you are only visiting Shetland for a short while, our top advice is to take your time. Travelling slowly will allow you to stumble across hidden gems, serene beaches or dramatic cliffs that you may not have originally seen. If you are lucky, you may even spot playful otters, whales or puffins (known in Shetland as tammie norries)!
Keep an eye out for any upcoming events or festivals which may be advertised on community boards. This events are a fantastic way to get involved with Shetland's thriving cultural scene. For more information on events and festivals in Shetland, read our guide here.
Allow yourself time to socialise and experience Shetland's slower pace of life. Shetlanders are very friendly and welcoming, and many of them will happily share fascinating stories about the isles.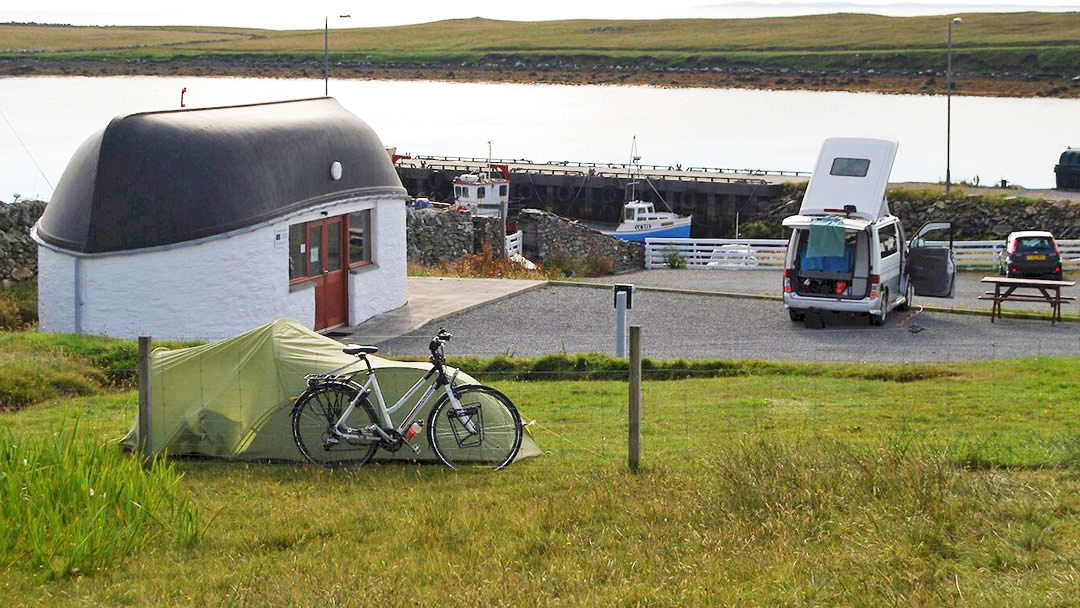 6. Be careful when disposing of your toilet waste
As owners of caravans and motorhomes are likely well aware, it's crucial to only dispose of portable toilet contents at a designated chemical disposal point. Thankfully, Shetland has several locations with a chemical disposal point available – including Burravoe Pier Trust Caravan and Campsite (pictured above).
Many of Shetland's Mainland campsites have chemical disposal points which are free for customers staying at the site to use. For those who are not staying with them, there may be a small fee to use their amenities.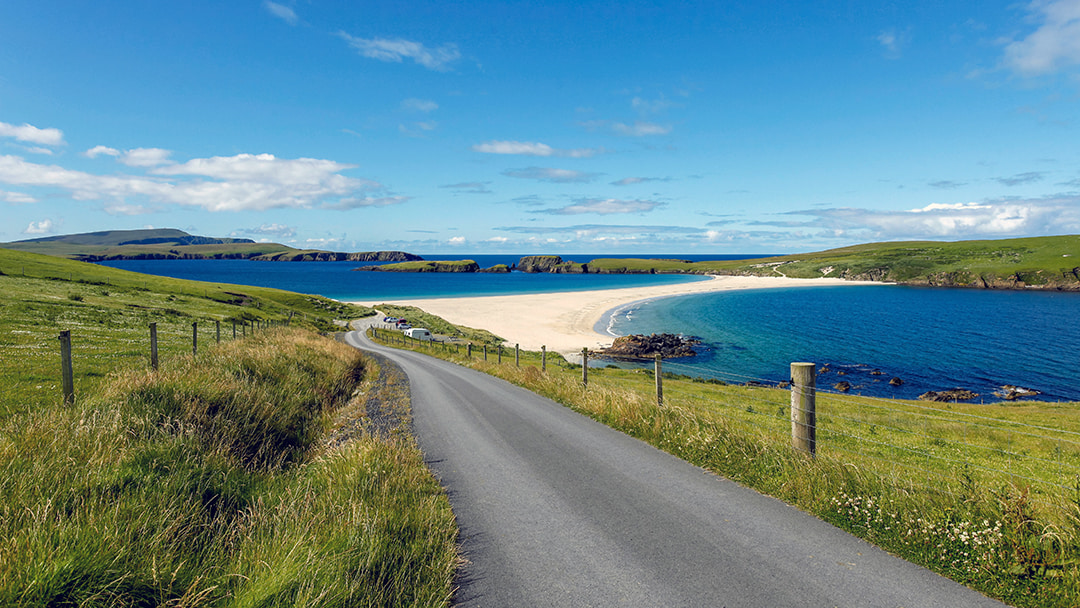 7. Know where to re-fuel your motorhome or caravan
Another tip that is often overlooked it to know the locations of fuel stations throughout the Shetland Isles. There are much fewer fuel stations here than are in a populated area, and the same applies for gas. We recommend researching where to refill your fuel and gas to avoid the risk of running out.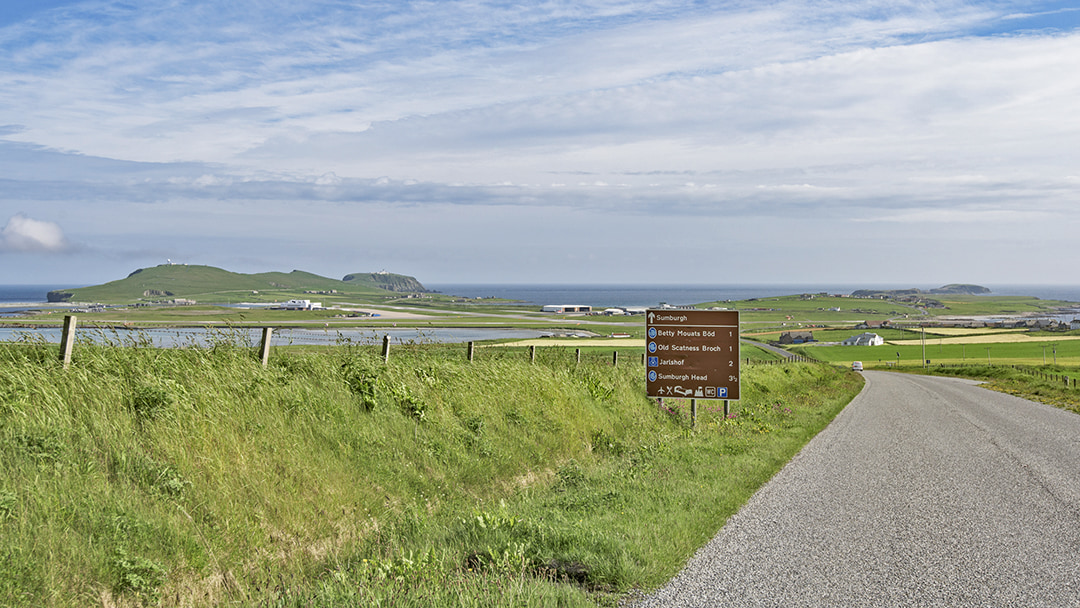 8. Leave no trace behind
The most important tip when travelling Shetland in a motorhome or caravan is to always leave places exactly as you found them. Shetland is a spectacular and beautiful place to visit, so we must all do our bit to protect the environment and the wildlife here.
Follow the Scottish Outdoor Access Code by putting litter in the bin or carry it with you until you find one, cleaning up after dogs and putting them on a leash to avoid disturbing other wildlife, and leaving gates as you find them.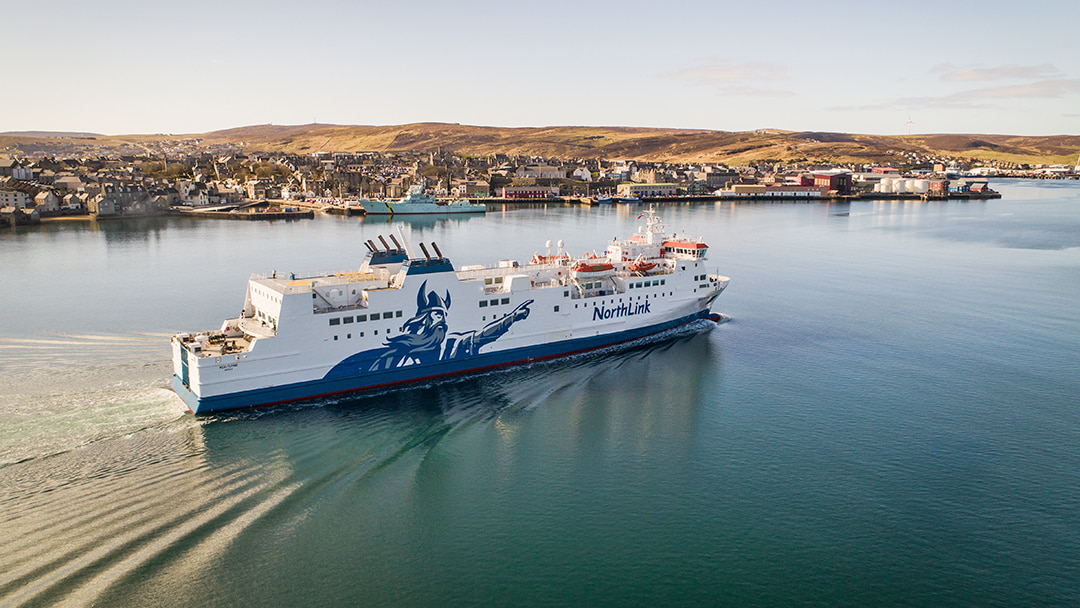 9. Bringing your motorhome or caravan on board with NorthLink Ferries
When booking and traveling with NorthLink Ferries, it is important to know the dimensions of your motorhome or caravan. We may ask for your vehicle length – for caravans, this is the towing car and the caravan length combined. This means our staff can allocate sufficient space for each vehicle on the car deck.
We often receive inquiries from motorhome and caravan owners who are going to be traveling on our ferries with their vehicles. Some commonly asked questions include:
Can I bring gas on board with my vehicle? Yes, you are permitted to bring gas on board, but please ensure that the gas canister is closed.
Can I sleep in my motorhome on board? It is not possible to remain in your motorhome or caravan whilst the ferry is at sea. For health and safety reasons, all passengers must leave the car deck and remain in the public areas on decks 5 and 6, before the ship can sail.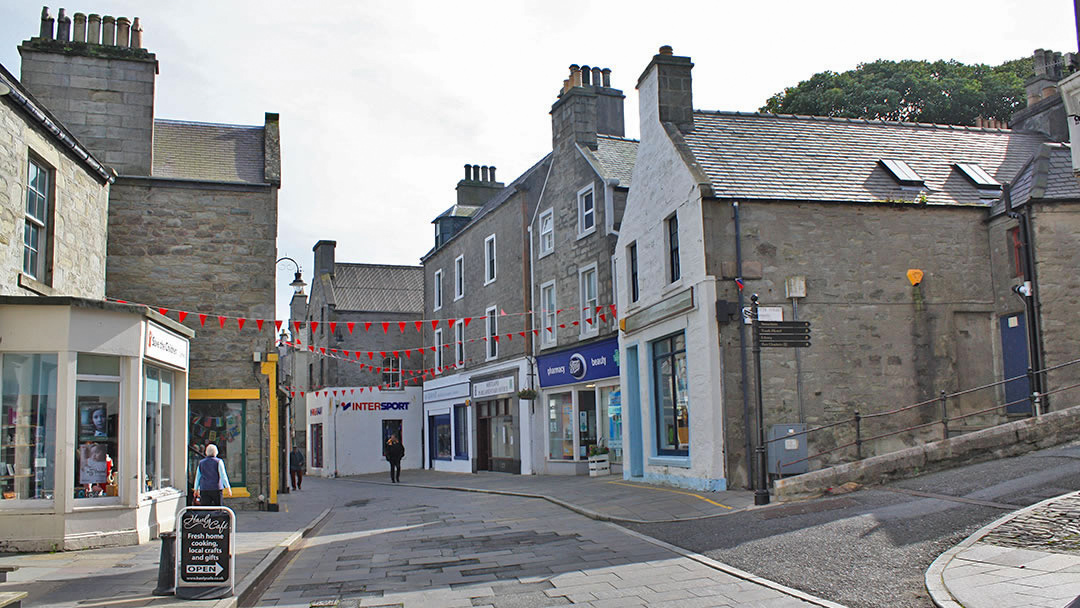 10. Don't solely rely on satellite navigation
Even though they are occasionally helpful, our last tip is to try not to rely only on sat-navs. They can frequently direct you onto a road that is not appropriate for motorhomes or caravans. We advise getting an up-to-date map of Shetland to help you better plan your routes.
It is also advisable to travel around Lerwick and Scalloway rather than through them wherever possible. As they are historic towns with narrow roads, they can be unsuitable for larger vehicles to navigate.
---
We hope you found our top 10 tips helpful and that you have an incredible time exploring Shetland at your own pace!

By
Amy Leith
A marketing student born and raised in Aberdeen with an admiration of the Scottish isles, desire to travel and see the world, a superior taste in music, enjoys cooking and socialising with family and friends.
Pin it!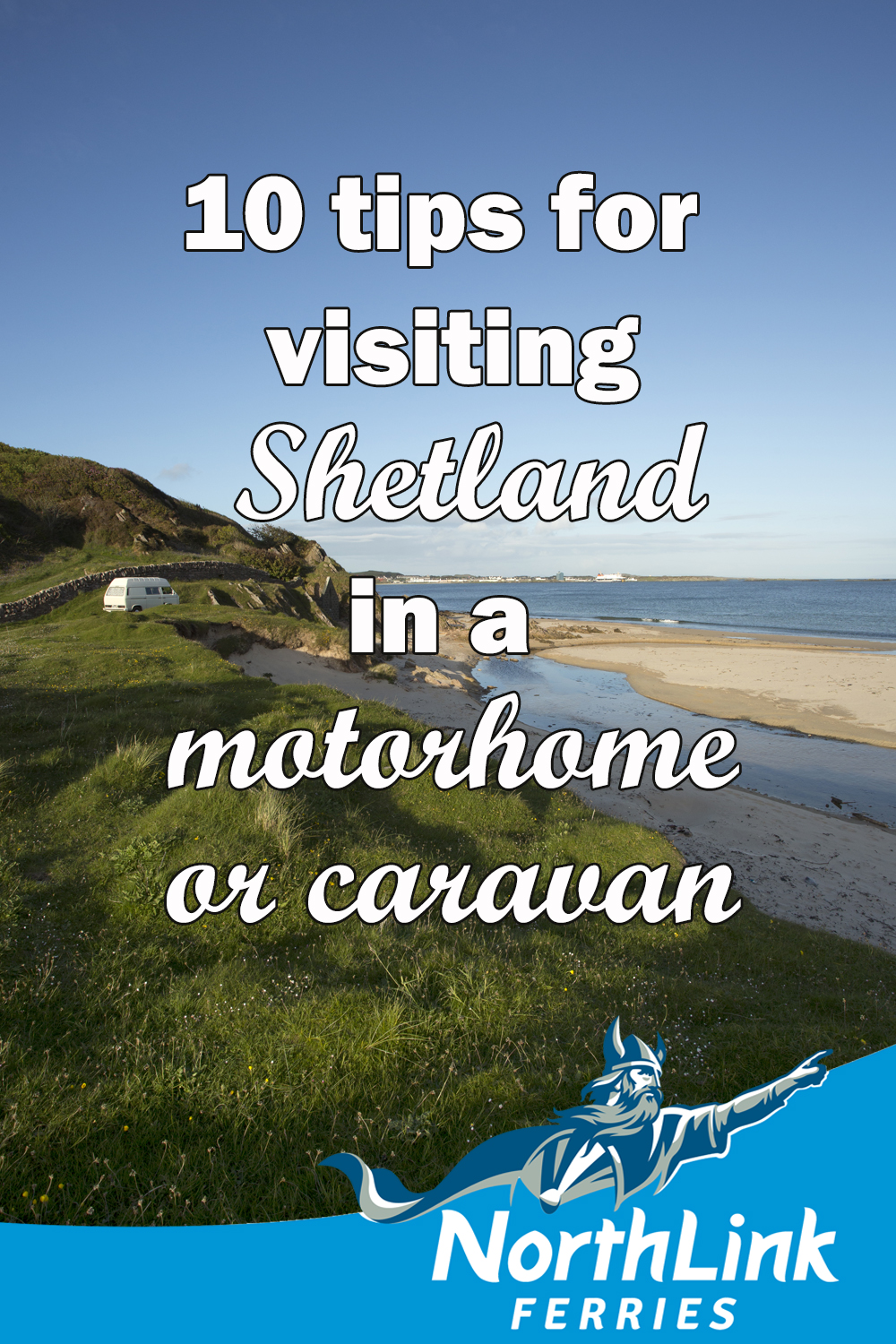 Header image: Braewick Cafe and Caravan Park photo © Copyright VisitScotland