Ten things to do around Aberdeen
There are many things to do in Aberdeen and round about. Check out our guide to plan a perfect day in and around about the city: go shopping or see a show.
Aberdeen has a 7 mile long golden sandy beach, and the Beach Boulevard runs adjacent to it. Here you can find a leisure development with a cinema, bowling alley, an amusement park, as well as numerous bars and restaurants.
We have ten great suggestions of things to do which needn't be expensive: there are lovely galleries, museums, and parks to visit!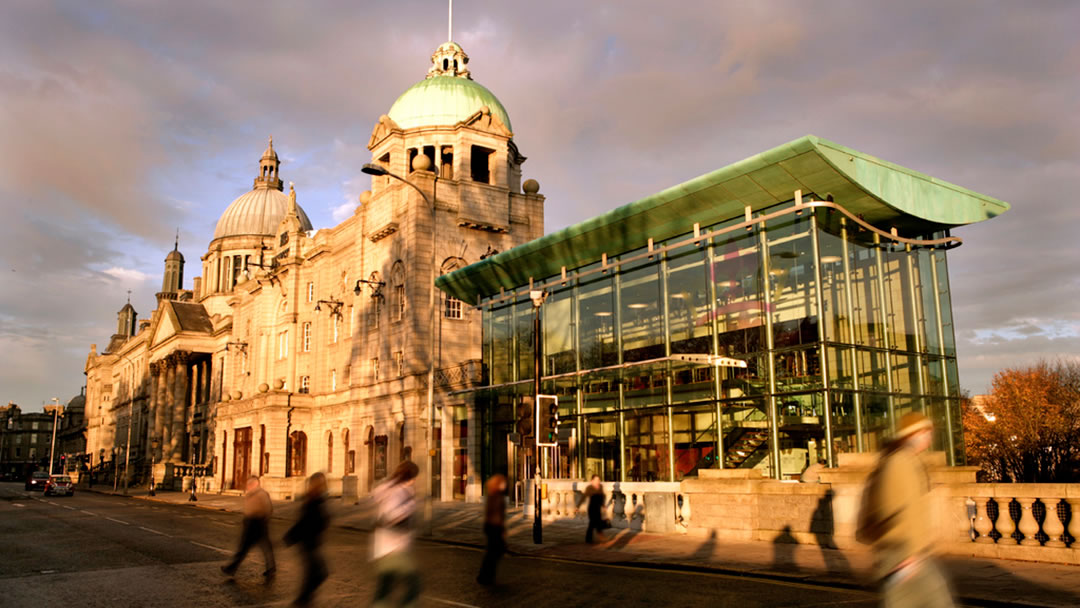 1. See a show
For a great evening's entertainment, visit His Majesty's Theatre (pictured above), where you can see the latest shows from the West End, or visit The Music Hall for international dance, drama and musical performances. Alternatively, try The Lemon Tree for a great selection of music and comedy or if you are looking for a pop concert, you'll find plenty on at the P&J Live.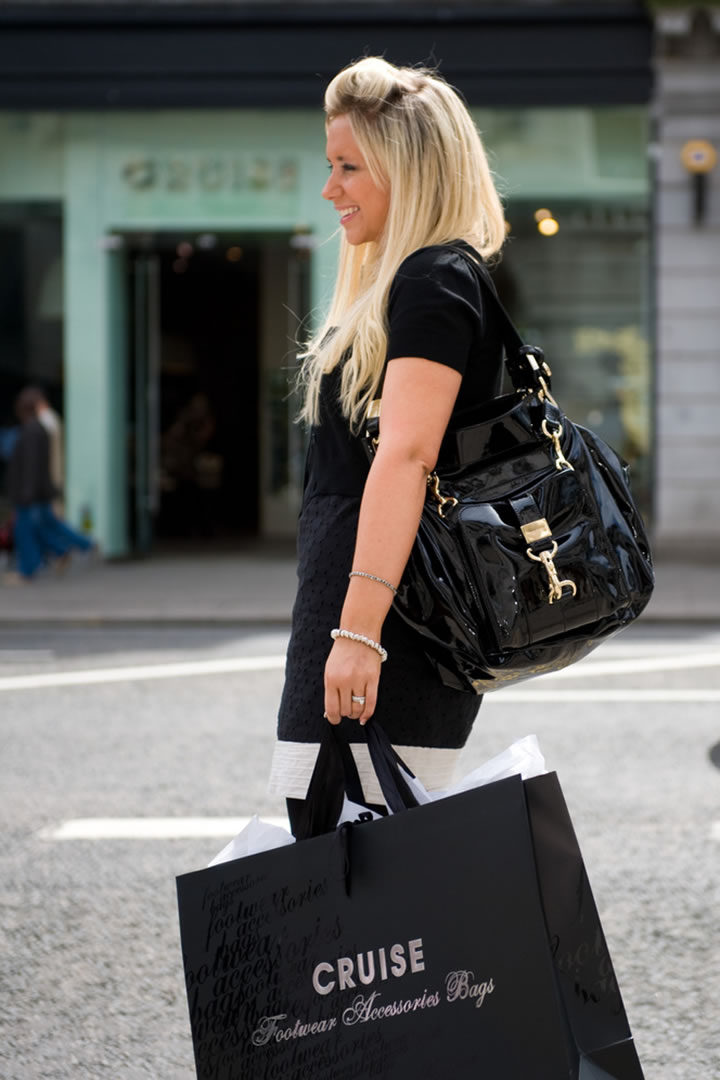 2. Retail Therapy
Only a short walk from the ferry terminal, shopaholics will enjoy Aberdeen's four covered shopping centres and Aberdeen's main shopping street – Union Street, which is a mile long. All in all there are over 800 shops, restaurants and bars in the centre of Aberdeen. Read our guide to shopping in Aberdeen.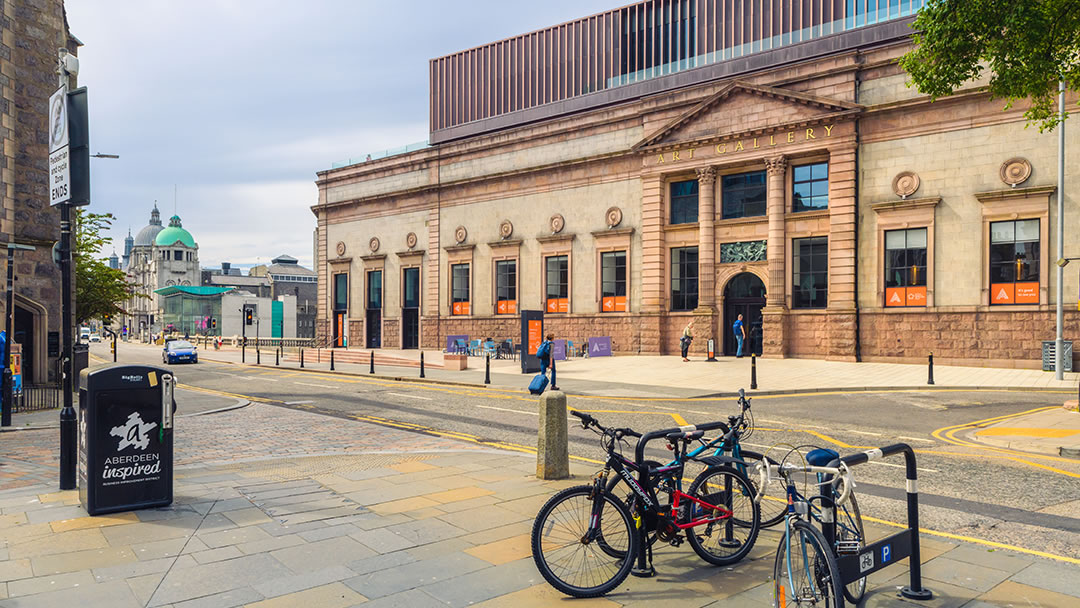 3. Visit an art gallery
Right in the centre of the city is the elegant marble-lined interior of Aberdeen Art Gallery (pictured above), which has an impressive collection from the 15th century to present day masterpieces. The Art Gallery is open 7 days a week and admission is free for all visitors. Only a five minute walk from the gallery view the spectacular Marischal College; the second largest granite structure in the world, now used by the Univeristy of Aberdeen.
4. Enjoy a night out
At night Aberdeen lights up with a vibrant nightlife second to none. It boasts a huge variety of venues ranging from trendy clubs to old-world pubs full of atmosphere and everything in between. Most of the city's nightlife can be found in the cosmopolitan West End of Union Street.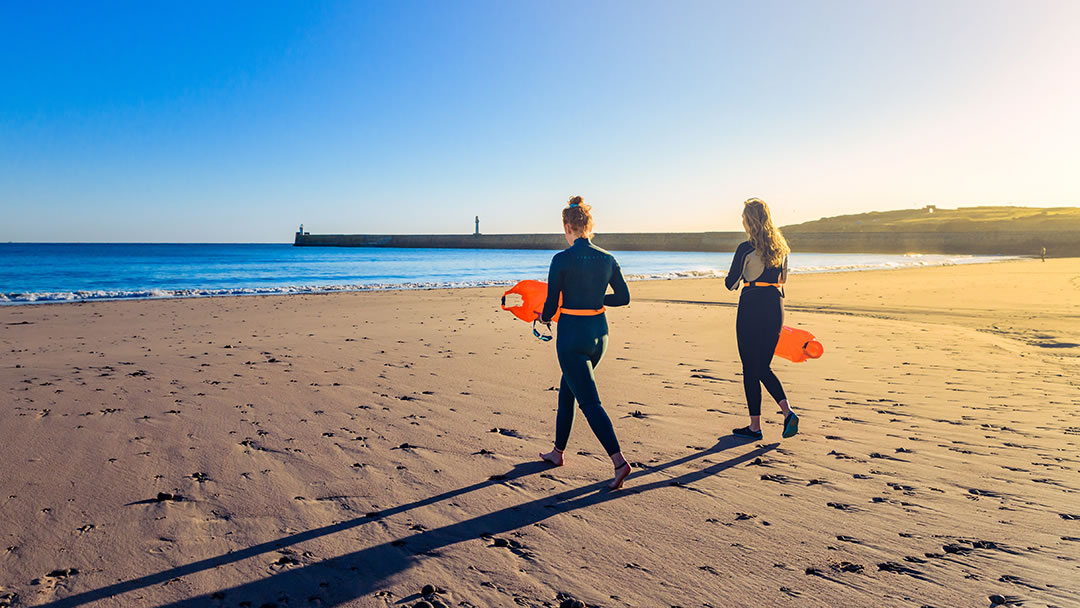 5. Go to the beach
Aberdeen has a 7 mile long golden sandy beach, and the Beach Boulevard runs adjacent to it. Here you can find a leisure development with a cinema, bowling alley, an amusement park, as well as numerous bars and restaurants. Alternatively, head south to Torry Battery – where you could spot a pod of Bottlenose Dolphins (which can also be seen from the ferry!) – or take a wander through the small fishing village of Footdee.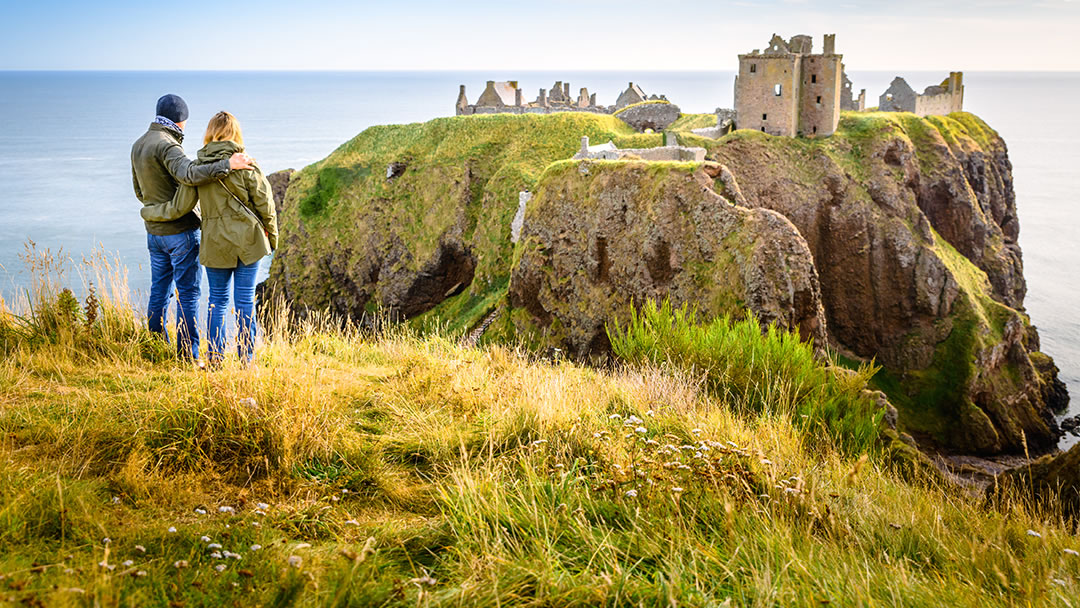 6. See a castle
A short train or bus journey south from Aberdeen will take you to the coastal village of Stonehaven with the spectacular ruin of Dunnottar Castle (pictured above) along its clifftop trail. Other castles worth visiting are Ballindalloch Castle in Banffshire, Crathes Castle near Banchory, or the ruins of Slains Castle – which inspired Bram Stoker's novel Dracula – which lies on the cliffs near Cruden Bay.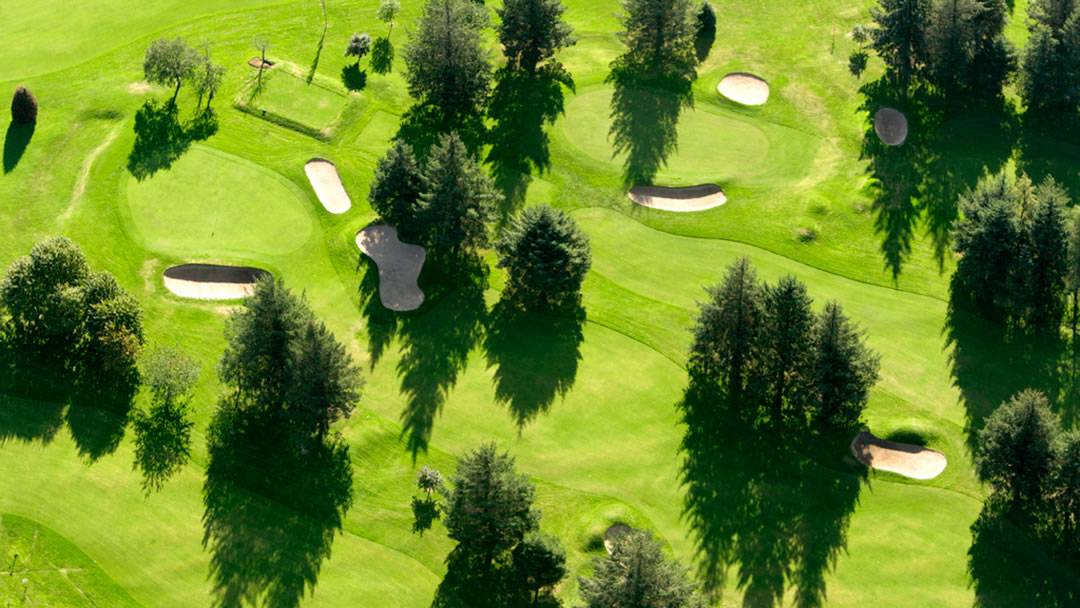 7. Play golf
Scotland is well known as being the home of golf, and some of the best courses can be found in the North East. With a large variety of coastal and inland golf courses (over thirty courses within thirty minutes' drive), golfers will find a variety of playing environments to test their skill and judgement.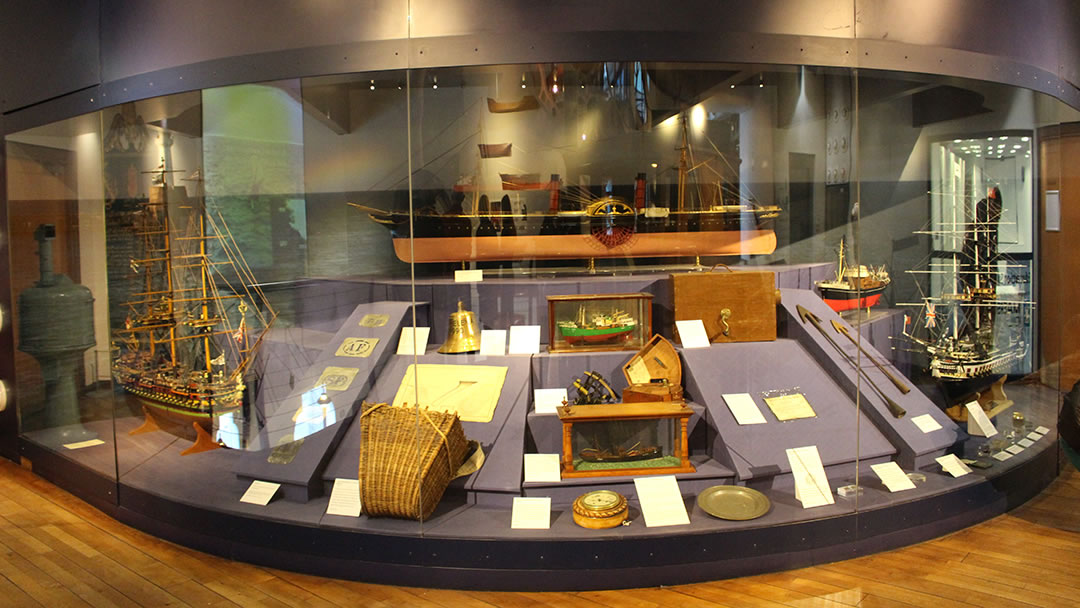 8. Visit a Museum
There are a wealth of Museums to visit in Aberdeen. Aberdeen Maritime Museum tells the story of the city's long relationship with the sea. Here you'll find information about the fishing fleet and the North Sea Oil Industry. Provost Skene's House, dating from 1545, is furnished to offer a unique insight into how people lived in the 17th, 18th and early 19th centuries. The Tolbooth Museum is one of the best-preserved 17th century gaols in Scotland and offers an atmospheric view of crime and punishment in the 17th and 18th century.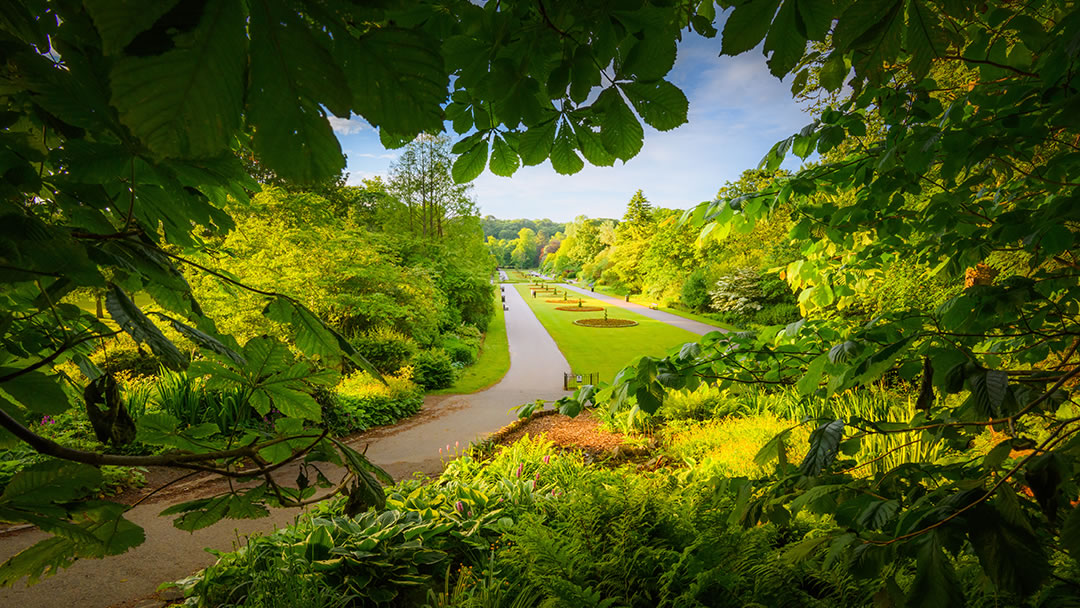 9. Visit a park
Aberdeen has lovely flower-filled parks (the city has won the Britain in Bloom title 14 times.) A favourite is Duthie Park and Winter Gardens, which has a boating pond, children's play area, a hot house, rose garden and fantastic walks. Hazelhead Park – with its open spaces, wooded grounds and flowers – is ideal for people of all ages, but is especially recommended for children, with a large play area and a pets corner to visit!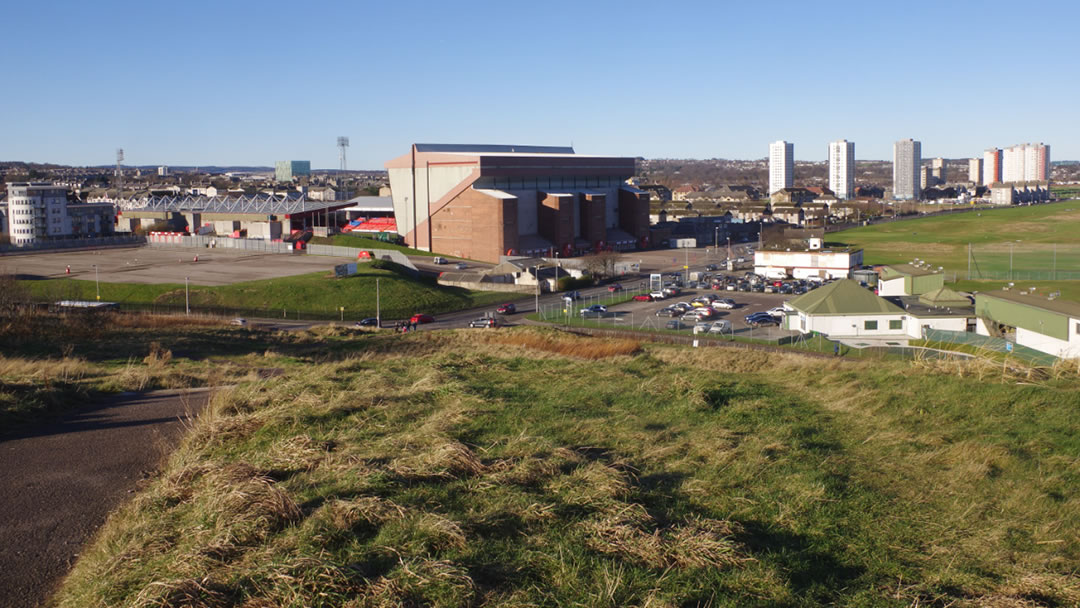 10. Go see a football match
Pittodrie Stadium, in the north of the city is the home of Aberdeen Football Club (also known as The Dons, The Dandies or The Reds) Match dates can be found and tickets can be bought from the official Aberdeen Football Club website at https://www.afc.co.uk/.

By
Magnus Dixon
Orkney and Shetland enthusiast, family man, loves walks, likes animals, terrible at sports, dire taste in music, adores audiobooks and films, eats a little too much for his own good.
Pin it!