Ten things to do around Scrabster
We have ten great suggestions of things to do in Scrabster, Thurso and round about.
For hill walkers, the most northerly of the Munros, Ben Hope is found in Caithness, and on the border of Caithness and Sutherland are the famous hills, Morven and Maiden Pap.
Whether you're a regular visitor or visiting for the first time, there are lovely castles to visit, wildlife to see and hills to climb near Scrabster in Caithness!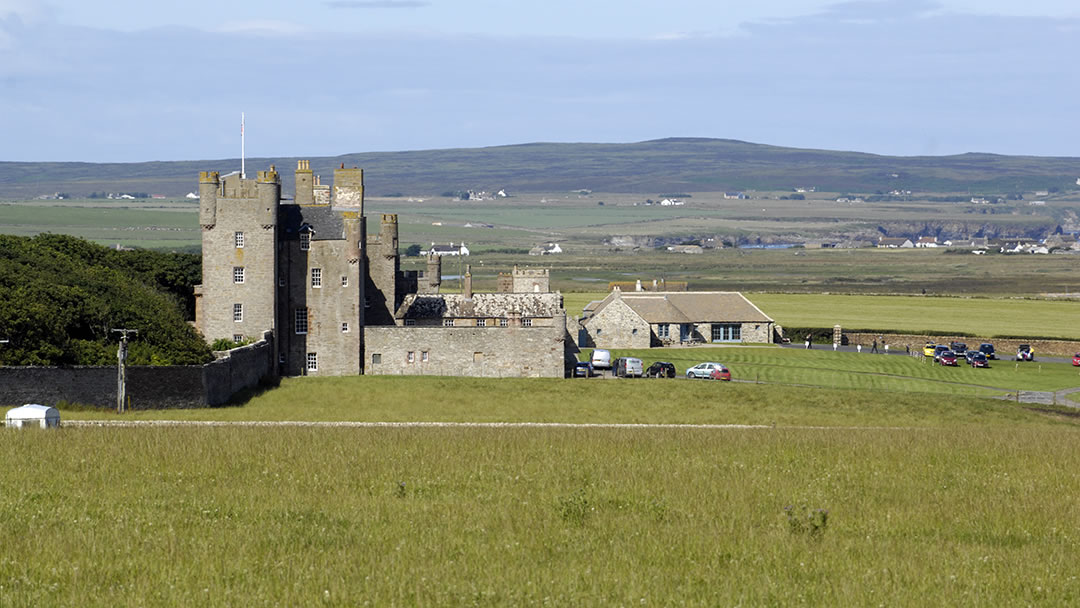 1) Visit a Castle
Only 12 miles from Scrabster, along the North Coast, the Castle and Gardens of Mey was the summer residence of the Queen Mother. It is now visited frequently by Prince Charles, the Duke of Rothesay.
A beautiful building, the Castle of Mey has much to offer the visitor, including a brilliant guided tour, a two acre garden, a café and an animal centre.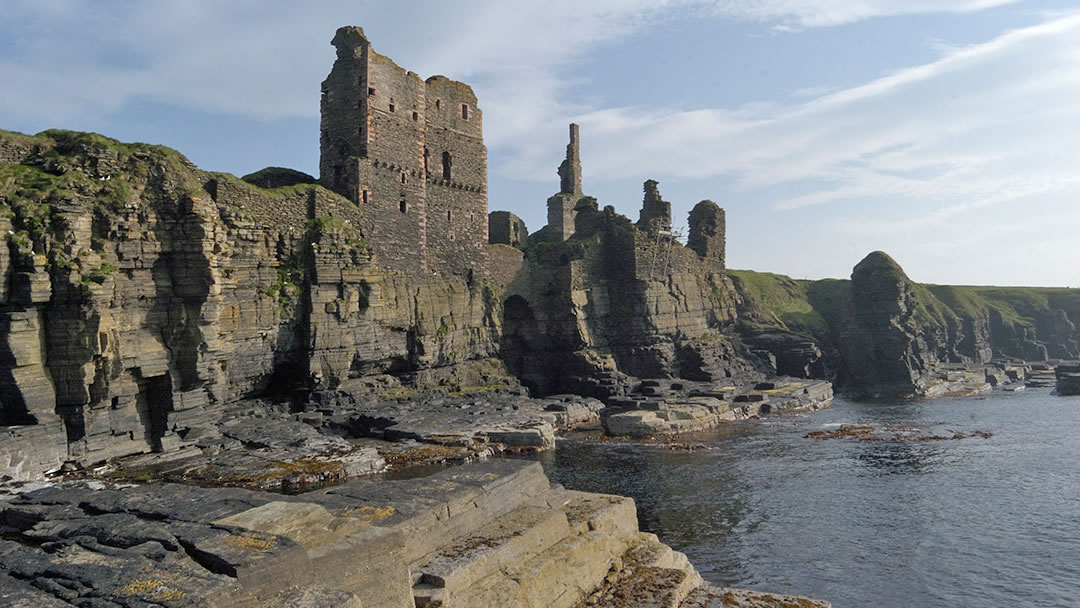 There are also many spectacular castle ruins in Caithness, including Castle Sinclair Girnigoe. This stunning castle rests precariously on crumbling cliff formations!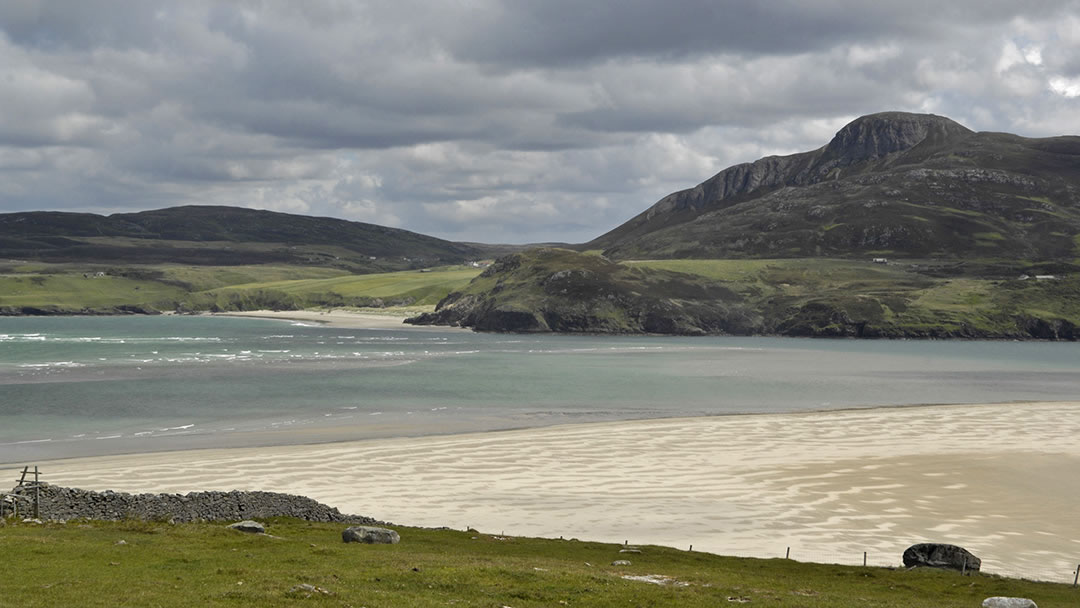 2) Go to the beach or enjoy the scenery
The road along the north coast has some beautiful scenery, fantastic beaches, tiny harbours to visit. Melvich, Strathy, Bettyhill, Armadale, The Kyle of Tongue and Durness are all quite lovely. Taking this road will also lead you to the most north westerly point on the British mainland, Cape Wrath.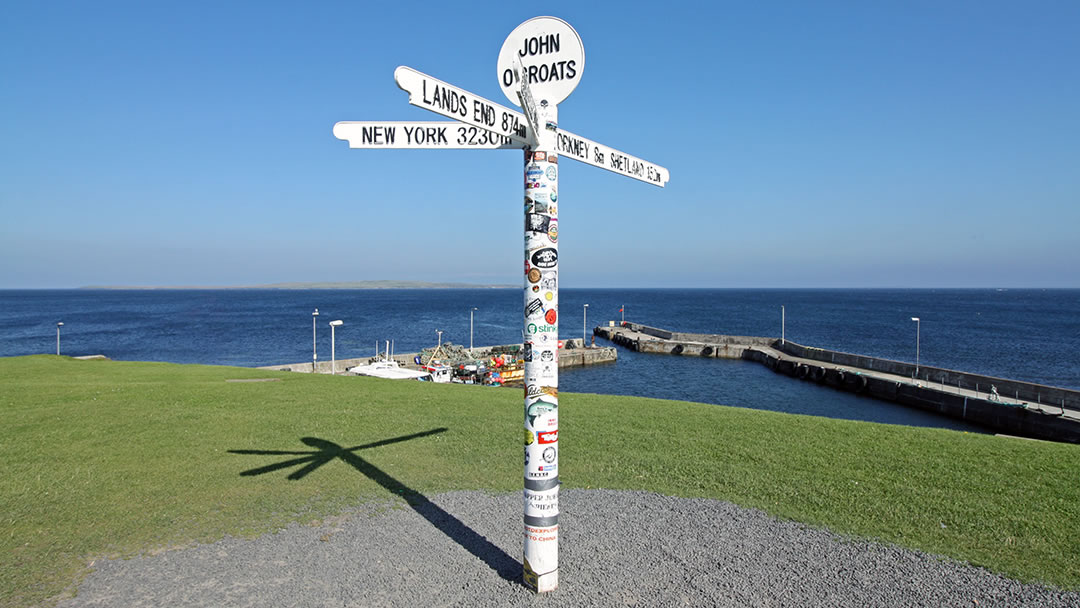 3) Reach the end of the road
The most northerly point in mainland Britain is nearby Dunnet Head. However, John O' Groats is one end of the longest distance between two points on the British mainland. The other point, of course, is Land's End. Many charity cycles, runs or walks begin and end here. The village takes its name from Jan de Groot. He was a Dutchman who obtained a grant to run a ferry between the Scottish mainland to Orkney.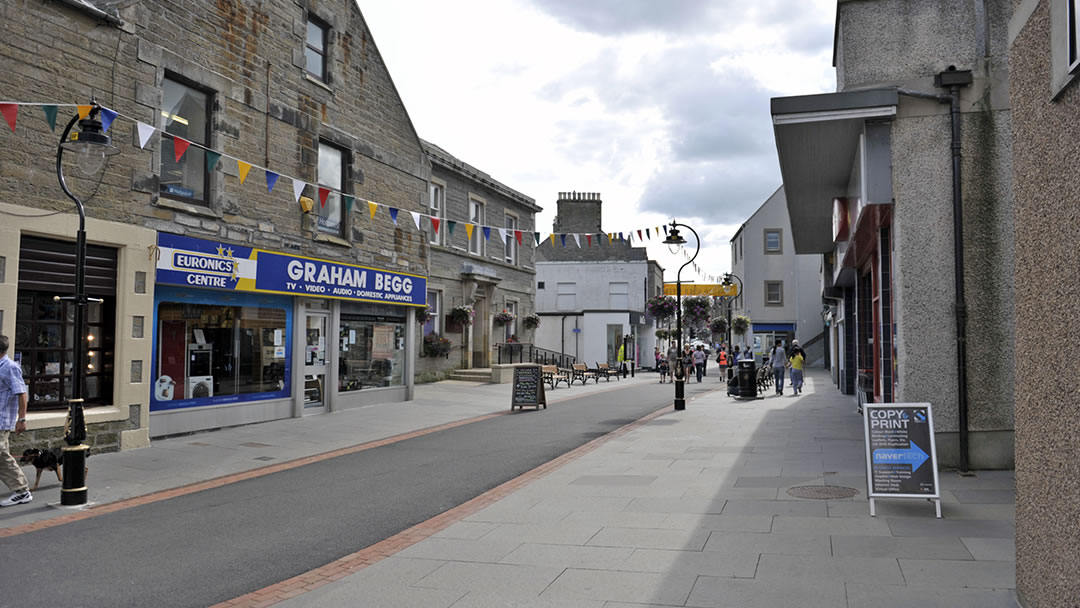 4) Enjoy some Retail Therapy
There are many lovely independent shops to visit in Thurso and Wick. Both are a short drive from Scrabster. On the outskirts of Wick is a retail park which has a Pets at Home, Argos Extra, B&M, Superdrug, and Lidl.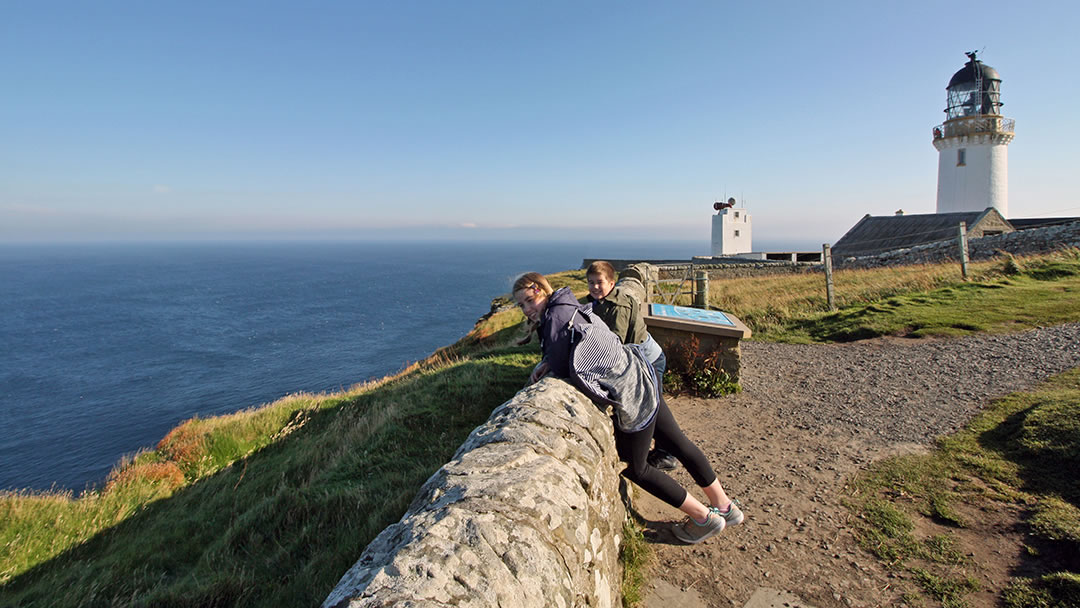 5) Do some bird watching
Caithness has a stunning natural landscape perfect for birds. A wide range of bird species are attracted to the bog filled, peaty landscapes of Caithness and also to the wild sea cliffs. RSPB reserves such as those at the cliffs of Dunnet Head and in the blanket bog and lochan country of Forsinard are particularly recommended.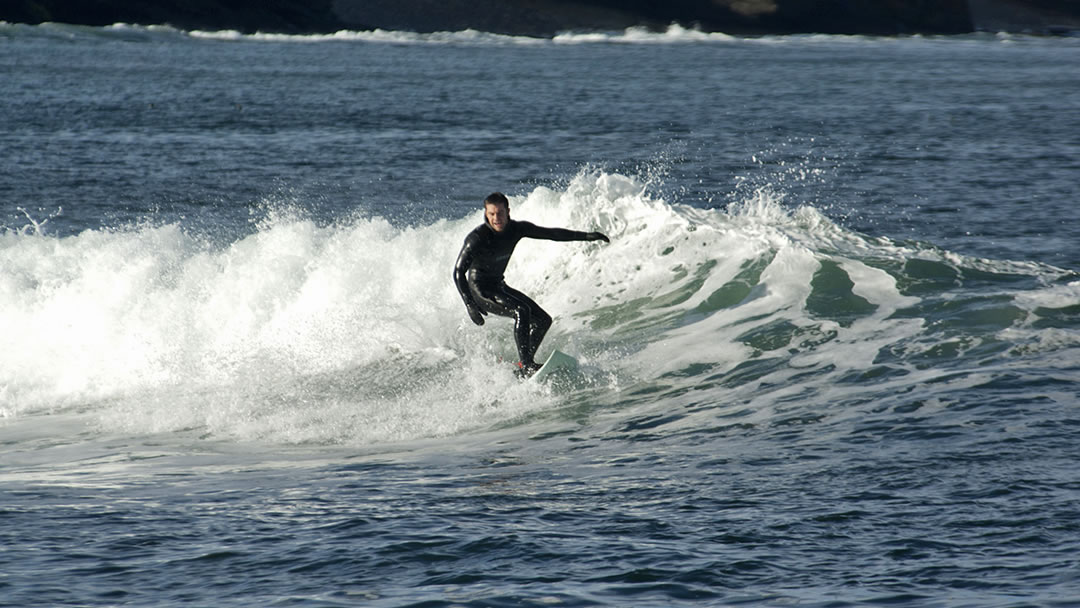 6) View or do some surfing
Caithness waters are famed for big, fast and powerful waves. Thurso Bay, Dunnet Bay, Sinclairs Bay, Freswick Bay, Murkle Bay, Brims Ness, Sandside Bay, Melvich Bay, Strathy Bay, Armadale Bay, Farr Bay and Torrisdale are all recommended spots for surfers.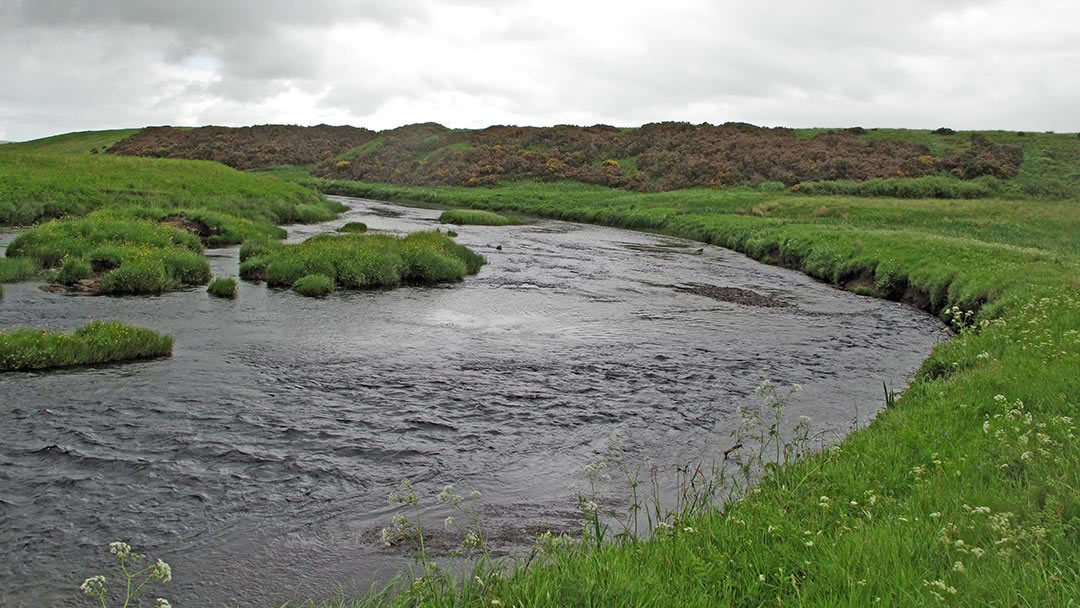 7) Catch a fish
Caithness has some of the best Trout and Salmon fishing lochs and rivers in Scotland. These include Loch Watten, Loch Calder, St John's Loch, Loch Heilen, Loch Toftingall, Wick River and Thurso River. Sea Anglers will enjoy fishing in the Pentland Firth which is home to haddock, wrass, ling and pollock. Why not cast off from harbour walls and rocks in Thurso Bay, Longberry, Broadhaven, Sandigoe and Helman Head?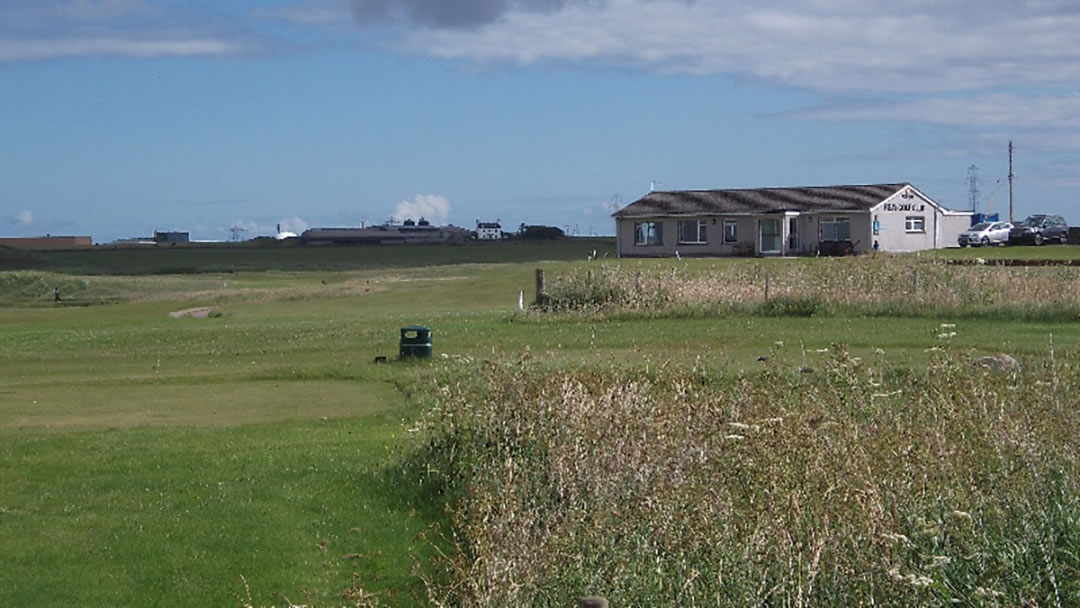 9) Have a game of golf
Caithness has many golf courses – maintained with enthusiasm by local golfers. Although some courses are quiet short, all are considered quite challenging, due to the terrain and weather. In Caithness you will experience golf courses populated with wildlife and wild plants, in a natural setting, which is retained and cherished. Try Reay Golf Club, Thurso Golf Club, Wick Golf Club, Lybster Golf Club for challenging and rewarding golf for all ages and abilities.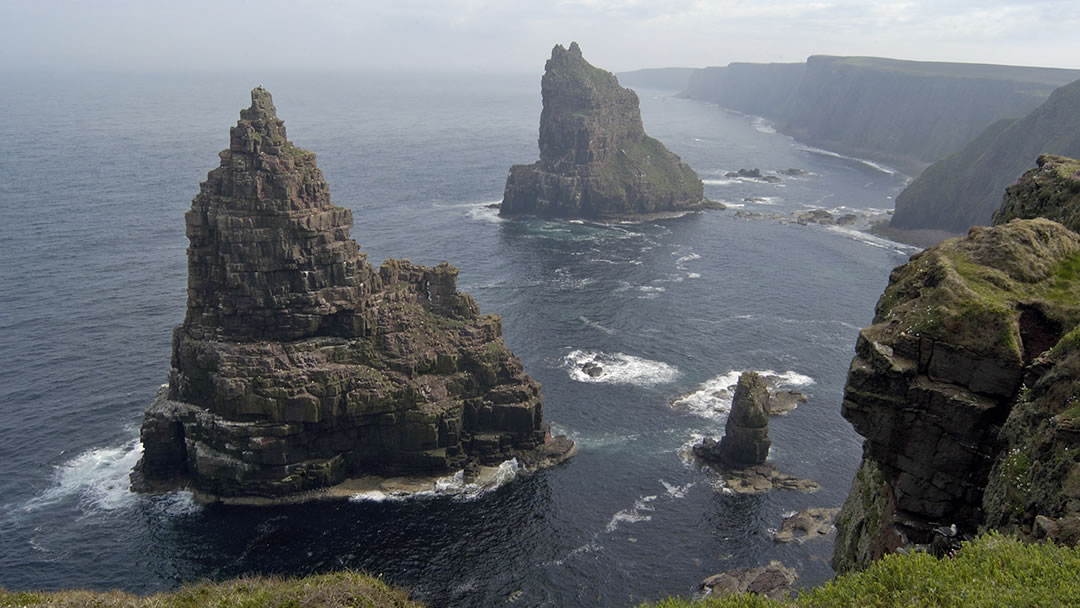 10) Go hill walking
Caithness and Sutherland have a stunning landscape which offers superb choice for walkers. Walks along the coast to see dramatic cliff scenery, such as the Duncansby Stacks, or inland to see castles and brochs, are recommended. For hill walkers, the most northerly of the Munros, Ben Hope, is found in Caithness. On the border of Caithness and Sutherland are the famous hills, Morven and Maiden Pap. Aside from stunning views, walkers can expect to see deer, buzzards and eagles.

By
Magnus Dixon
Orkney and Shetland enthusiast, family man, loves walks, likes animals, terrible at sports, dire taste in music, adores audiobooks and films, eats a little too much for his own good.
Pin it!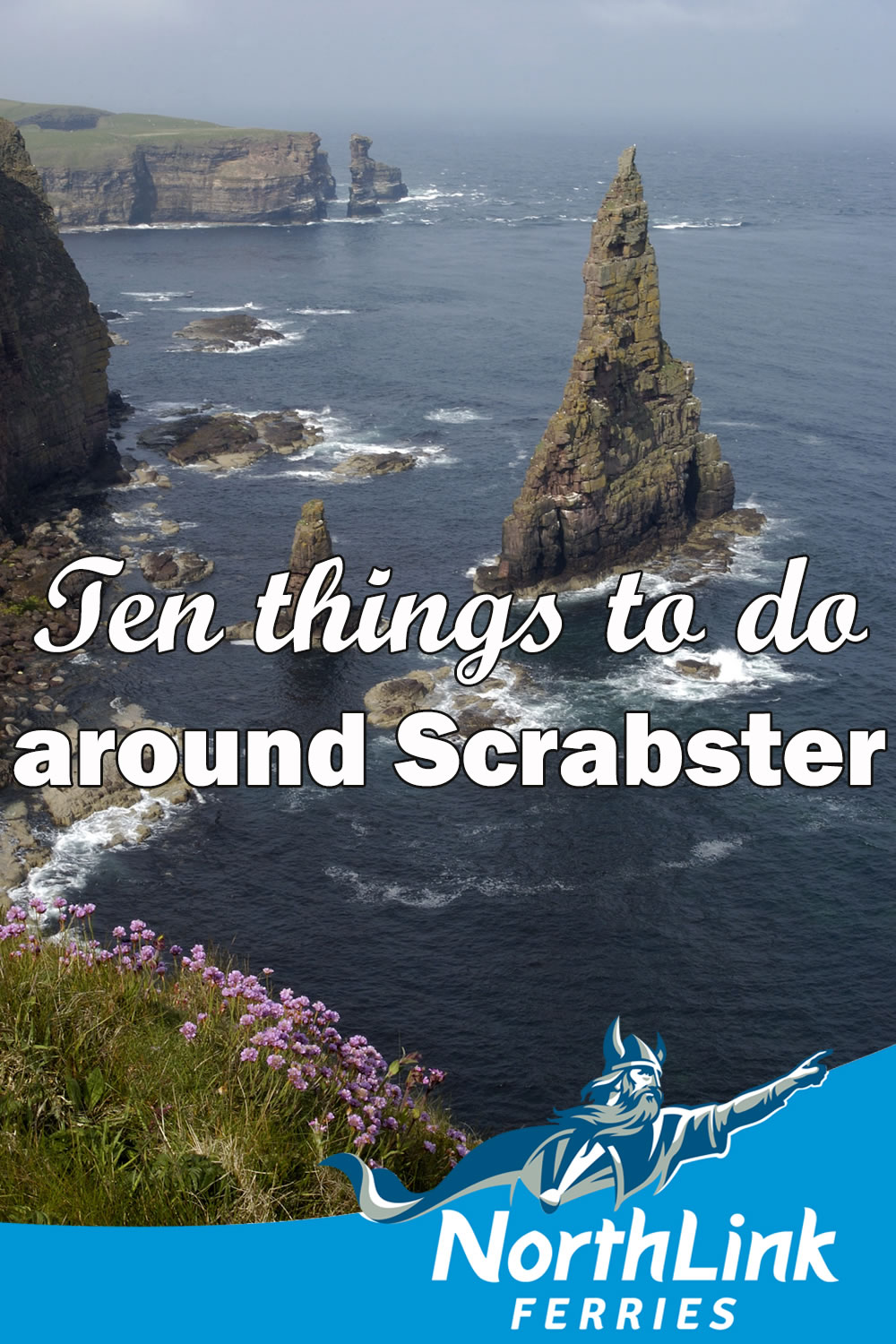 Header image: The Cassie Myre in Caithness photo © Copyright Charles Tait