Ten things to do in Shetland without spending a penny!
A holiday to Shetland shouldn't involve paying much in the way of entry fees. With amazing landscapes to see; from dramatic coastal scenery to wild hills; as well as free activities to keep the family entertained, Shetland can be a place where you can go on amazing adventures without needing to spend a penny!
There are 1,500 Shetland ponies across the islands. On the island of Foula there are more ponies than people; they outnumber humans there 50 to 1!
Here are ten of our recommendations: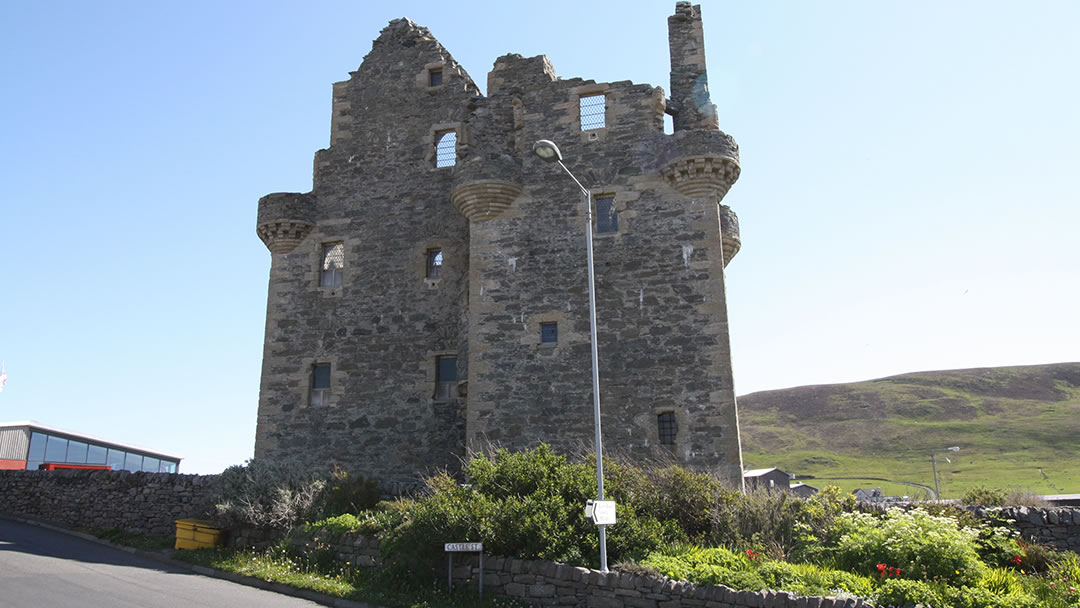 1. Lay a seige on Scalloway Castle
Watch your children's imagination soar as they explore Scalloway Castle. Once described as one of Scotland's most prestigious buildings, this stunning castle was built in 1599 by Earl Patrick Stewart. Earl Patrick was a bit of a tyrant; and stories behind Scalloway Castle's building (using forced labour and mortar made from Shetlanders' hair and blood) are certainly colourful!
Fascinating fact: Earl Patrick Stewart was known as 'Black Patie'. His execution in Edinburgh in 1615 (at the age of 49) was postponed to give him time to learn the Lord's Prayer.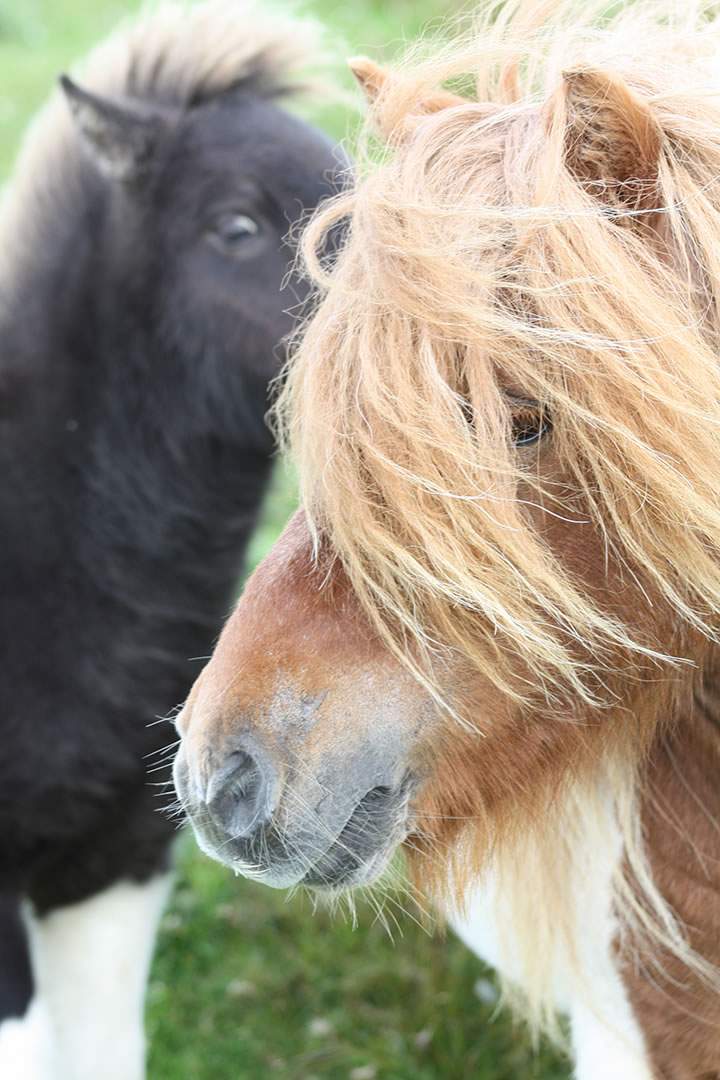 2. Pet a Shetland Pony
You won't have to travel far to see Shetland Ponies – you'll meet many of them grazing by the roadside all year round. Unlike other ponies and horses, Shetland Ponies are extremely hardy; they can remain outside during the winter and they eat heather. Though they appear to roam wild, Shetland Ponies all belong to local crofters. They are usually friendly (though they can nip) and enjoy a selfie!
Fascinating fact: there are 1,500 Shetland ponies across the islands. On the island of Foula there are more ponies than people; they outnumber humans there 50 to 1!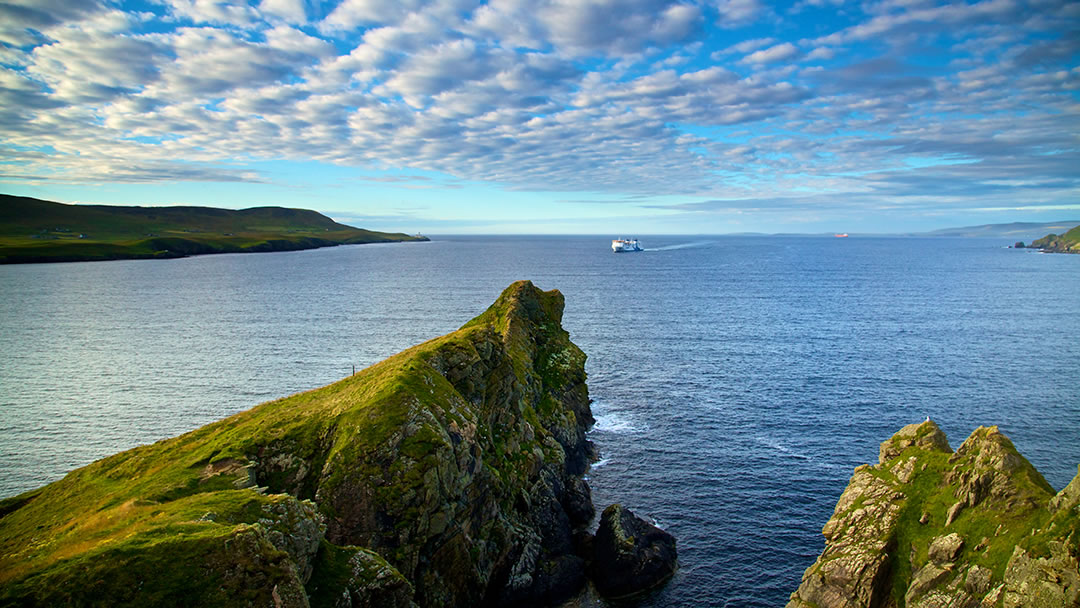 3. Take a breathtaking walk to the Knab
There's a very fine walk to undertake in Lerwick which involves climbing the hill from Commercial Street to the Knab road. This takes you past Lerwick's graveyard, some WW2 gun emplacements and on to the Knab; a headland which looks out at the Sooth Mooth of the harbour. You'll get a spectacular view of Bressay and of the Hjaltland and Hrossey sailing to and from Shetland in the morning and evening.
Fascinating fact: From the Knab continue north west and downhill along the Knab footpath. This will take you past a free nine-hole golf course, past seals hauled up on the coastal rocks and eventually you'll reach Clickimin Broch, which is free to visit!
4. Go for a birl with the Mirrie Dancers
The further north you are in the UK, the better your chance for seeing the Northern Lights (known as the Mirrie Dancers in Shetland). These are caused by solar wind colliding with magnetic particles in the Earth's atmosphere, and the best way to see them in Shetland is to go out for a winter walk in the country (away from street lights) and look north on a still, clear and moonless night. Before setting out, we'd recommend searching Google for tips on how to take brilliant photos of the Aurora Borealis!
Fascinating fact: There are Facebook groups such as Shetland Aurora Hunter and Aurora Hunters UK dedicated to letting you know when the Mirrie Dancers are out!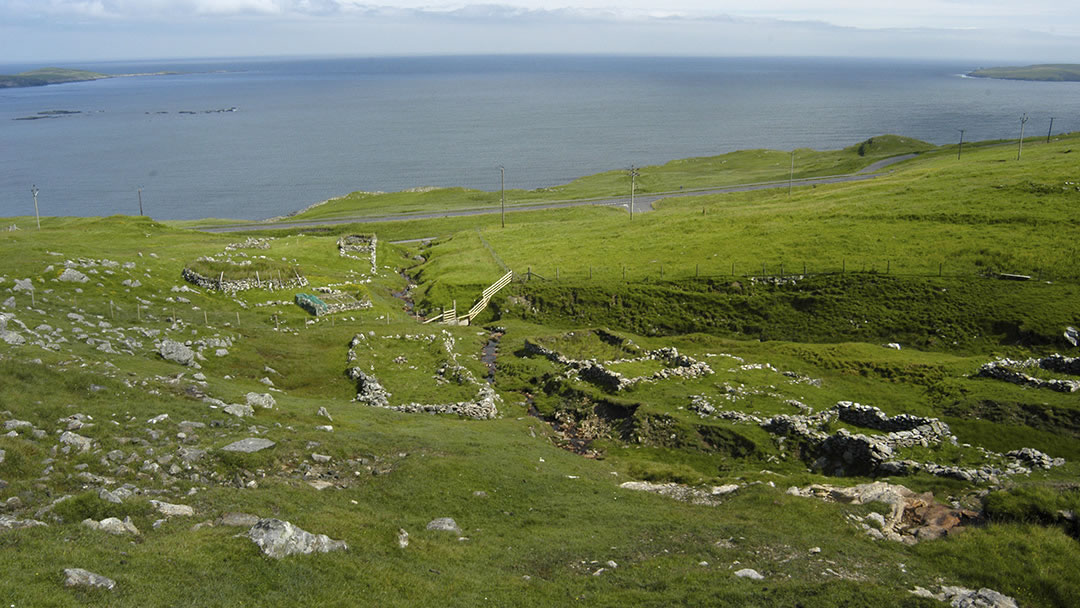 5. Search for a Viking's handiwork
You don't have to search far to find evidence of Vikings in Shetland. South of Cunningsburgh there's the Catpund Soapstone mine (pictured), and this is where Vikings quarried and chiseled soapstone; a soft rock used to make bowls and fishing weights. When soapstone is put in the fire it becomes hard and heat resistant. There are other soapstone quarries; mainly in Unst and also near the haaf fishing station at Fethaland.
Fascinating fact: You can also look for Vikings by visiting during Up Helly Aa. The spectacular parade and galley burning are all free to enjoy!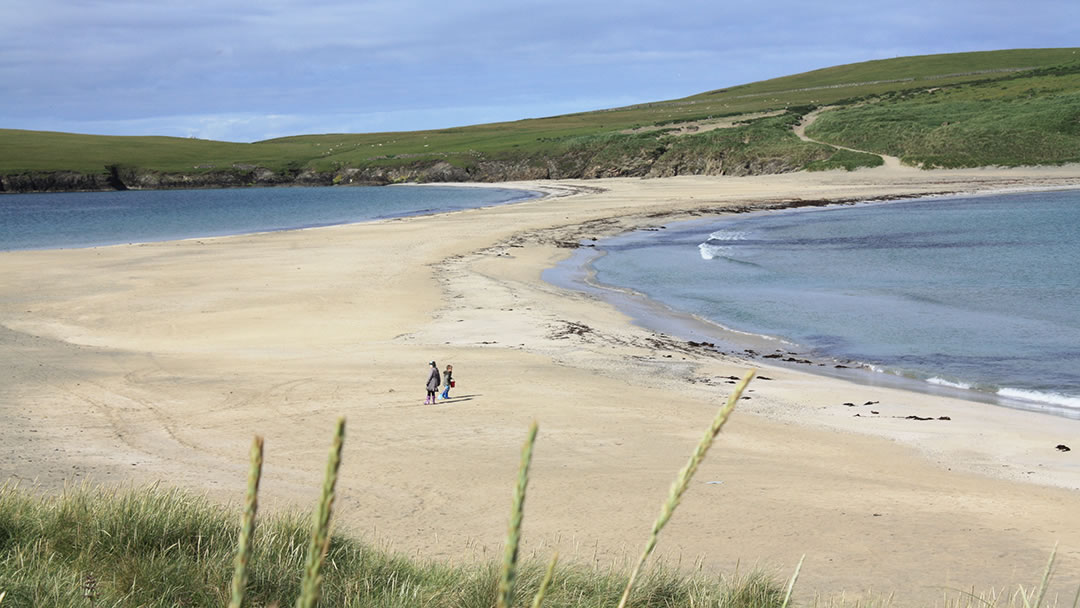 6. Cross over to St Ninian's Isle
We love St Ninian's Isle which is connected to the mainland by a thin strip of sand called a tombolo. It's hard to tell from photographs, but the sand at St Ninian's Isle is littered with opaque white rocks and smooth coin-like phyllite pebbles, ideal for skimming. The sand at St Ninian's Isle is great for sandcastles, and when standing in the middle of the tombolo; experiencing the waves lapping at either side of you is quite unique! Please take a look at our list of other Shetland beaches we'd recommend!
Fascinating fact: The sand tombolo between St Ninian's Isle and the mainland was created and maintained by waves travelling in two opposing directions. The size of the tombolo varies according to the tide and can sometimes become submerged during high spring tides.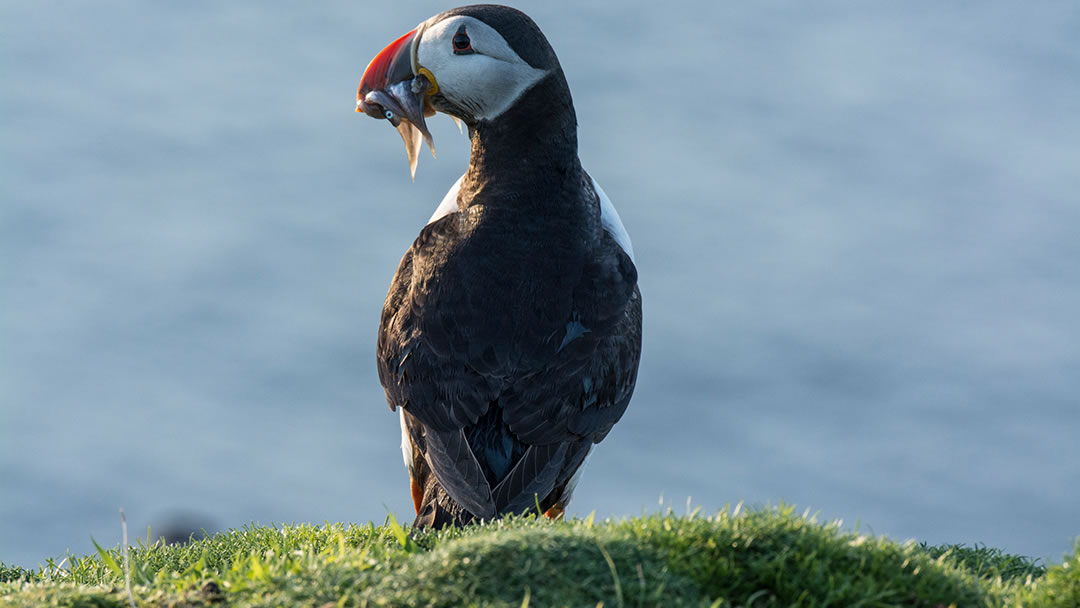 7. Keep an eye out for otters, seals and puffins
The wild landscape of Shetland attracts many wild creatures, and naturalists old and young will be enthralled by a trip to the islands. You can see whales from Sumburgh Head, seals along the coastline, rare red-necked phalarope in Fetlar, otters at the breakwater for the inter-island ferries and puffins during the summer months. Don't forget your camera and prepare for wild and close encounters that won't cost you a penny!
Fascinating fact: Shetland has deep inlets and a kelp forest that fringes most of the island. This means it has a rich variety of fish, seabirds and sea mammals. As the islands represent the first landfall for migrating birds; visitors to Shetland in Spring and Autumn often spot rarities!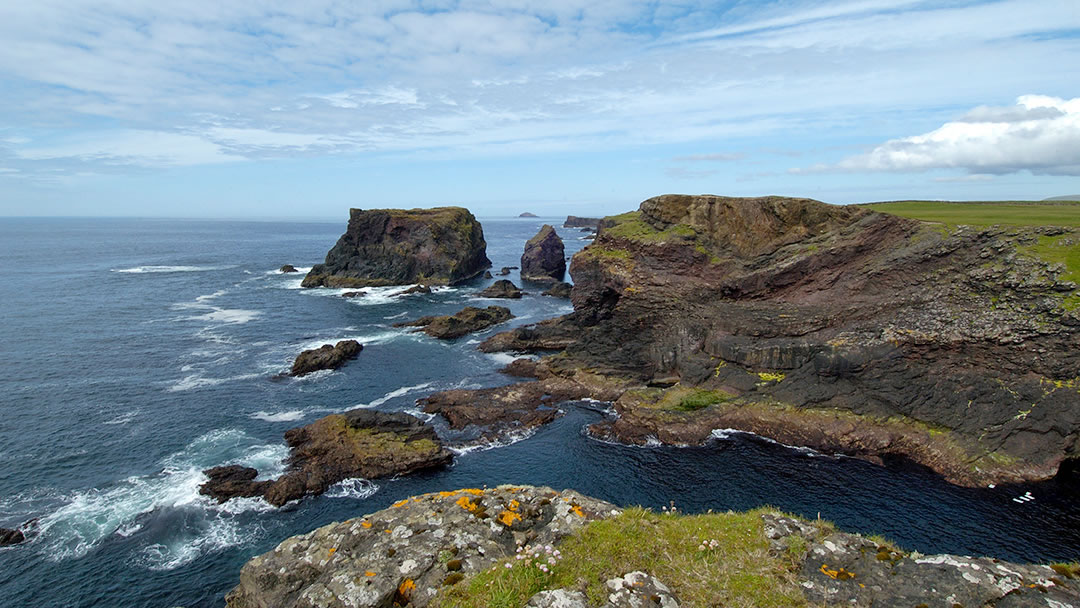 8. Visit the remains of an ancient volcano
In the north of Shetland, molten rocks have left an amazing landscape and coastline with plenty to see. Da Drongs are three rocks that rise from the sea like the Trident of Poseidon. Dore Holm is an islet with a natural arch off the coast of Eshaness; it resembles a horse drinking from the water. The cliffs, blowholes and geos at Eshaness are carved out of volcanic rock by the power of the ocean – it's perfect for a bracing walk and some impressive photos. On the way home make sure you drop past fabulous Tangwick Haa Museum.
Fascinating fact: The Eshaness cliffs are made of pyroclastic rock from a 350 – 400 million year old volcano at a time when Shetland was located near the equator. Geologists love Eshaness as it represents a section through the flank of a volcano.
9. Get happily lost inside Shetland Museum
The Shetland Museum and Archives is our go-to place if it rains; we love our visits. The building itself is stunning, designed to mirror the sails of a Shetland yoal. Inside the history and culture of Shetland is explained in fascinating, intricate detail. There's something new to catch your attention every time you visit and there's plenty for children to do too. Shetland also has other free museums (the Crofthouse Museum in the South Mainland and The Old Haa in Yell) well worth exploring!
Fascinating fact: The Shetland Museum was built on Hay's Dock; an area in Lerwick built by the firm of Hay & Ogilvy in 1822. Here there was once busy collections of buildings; a shipyard, warehouses, workshops, smithies, sawmills and houses.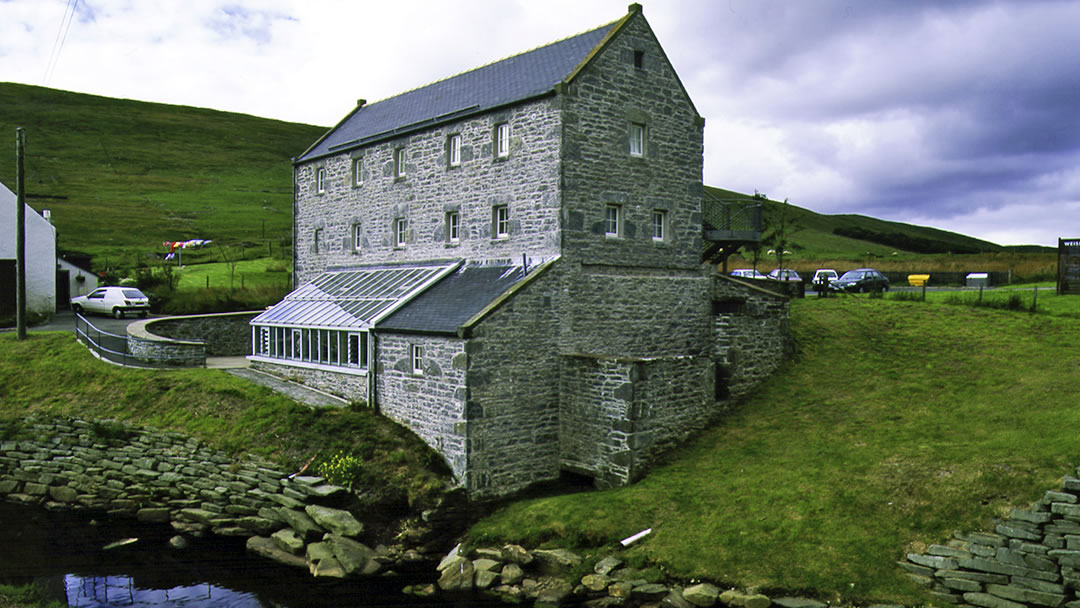 10. Enjoy beautiful Shetland artwork
Beautiful Shetland has inspired many talented artists and makers to create work based on the wild landscapes and seascapes around them. To see arts and crafts in Shetland go to the Shetland Gallery in Yell, the Shetland Museum and Archives, or explore the Shetland Craft Trail. We'd also recommend lovely Bonhoga Gallery in Weisdale. Situated in an old watermill standing next to a sometimes fierce flowing burn, during our visits we've seen exhibitions of landscapes, abstract work, sculpture and even the original illustrations from Julia Donaldson's children's books!
Fascinating fact: Weisdale Mill was used as a working mill from 1855 until 1936. It then became a butchery and tannery until 1982. Bonhoga Gallery was opened in 1994; the name means "my spiritual home".

By
Magnus Dixon
Orkney and Shetland enthusiast, family man, loves walks, likes animals, terrible at sports, dire taste in music, adores audiobooks and films, eats a little too much for his own good.
Pin it!
Header image: Petting Shetland ponies photo © Copyright Charles Tait