8 reasons why Orkney is a great location for solo travellers
There are so many great places in the world to visit, sometimes you need to head off by yourself to see them all. Orkney is a wild and wonderful place to travel alone as you're never really alone here. There is a remarkable bird population here – you'll constantly be accompanied by their calls in the skies above and in the fields around you – and you can join the other travellers in exploring the traces, stones and villages left by ancient communities that existed thousands of years ago.
Orkney has an abundance of things to do and see with its intriguing history, amazing wildlife, storm-battered cliffs, and vibrant culture.
Even though there are just a few miles separating Orkney from the Scottish mainland, these enchanting islands feel like a world away, making it the ideal place to escape from it all.
Here is a list of our top 8 reasons why Orkney is a great location for solo travellers.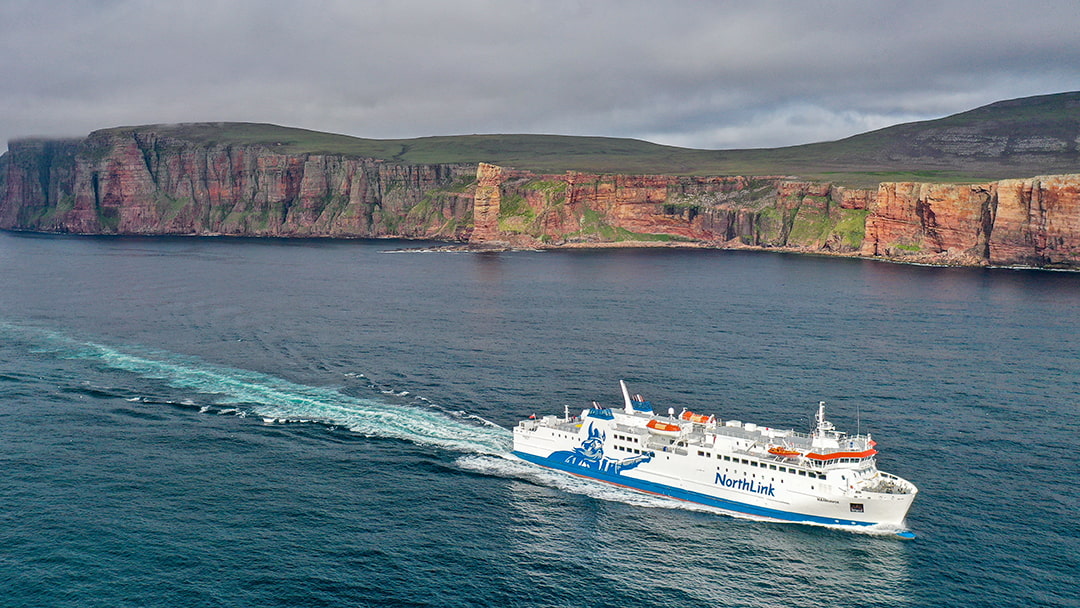 1. It is easy to incorporate into the North Coast 500
Scotland's North Coast 500 is regarded as one of the most beautiful road trips in the world that many choose to travel on their own. There is no better time to sail across to Orkney and experience its magic for yourself than when you are in the very north of the UK.
NorthLink Ferries offer a 90-minute sailing on the MV Hamnavoe for passengers and their vehicles from Scrabster near Thurso to Stromness in Orkney. It makes this trip twice a day, and three times a day in summer.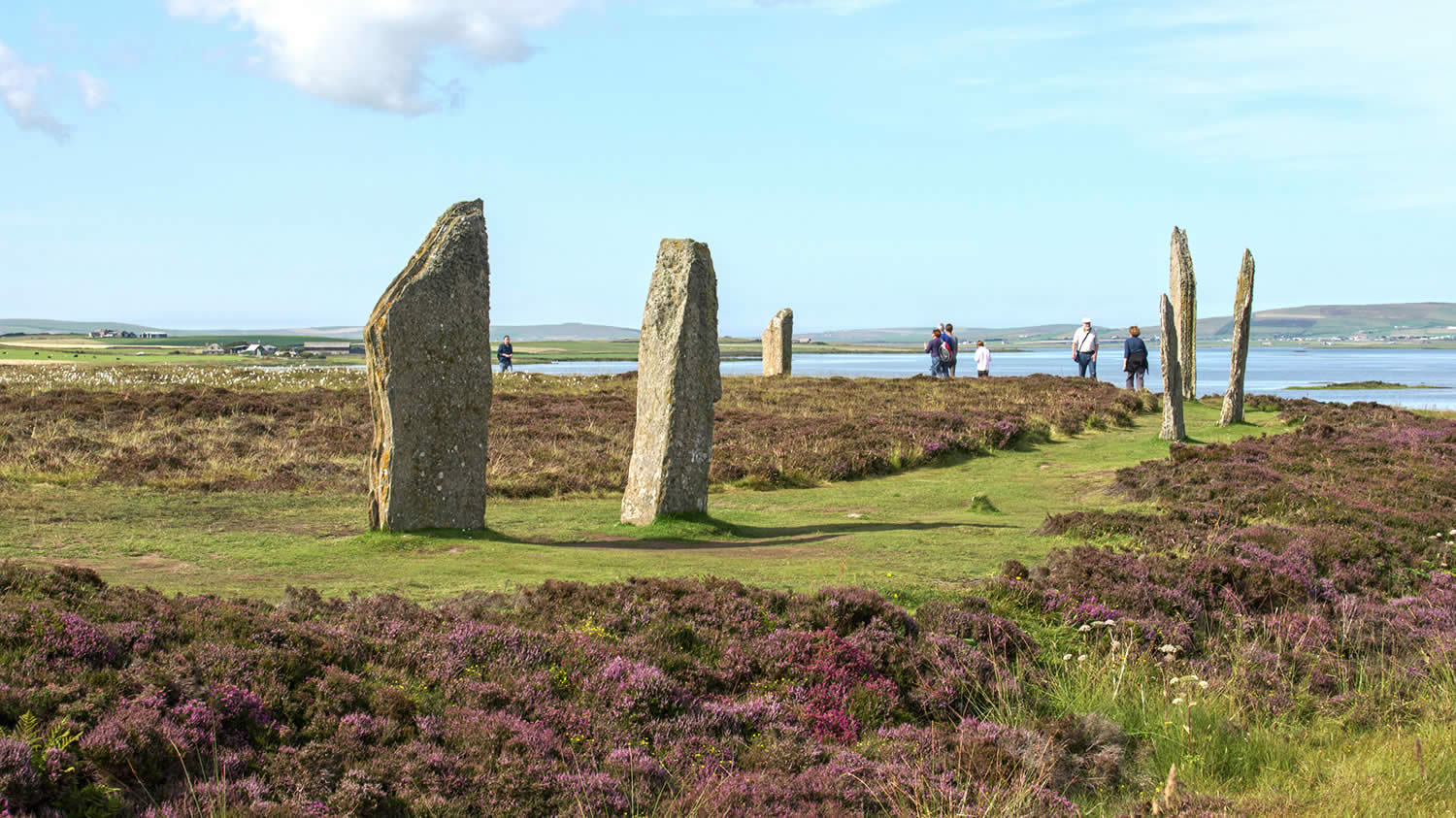 2. There is so much to see and do throughout the isles
Orkney has an abundance of things to do and see with its intriguing history, amazing wildlife, storm-battered cliffs, and vibrant culture. Visit famous sites like Skara Brae and the Ring of Brodgar in UNESCO's Heart of Neolithic Orkney or learn more about Orkney's Viking heritage at the Brough of Birsay, where you can find the ruins of a Norse village and church.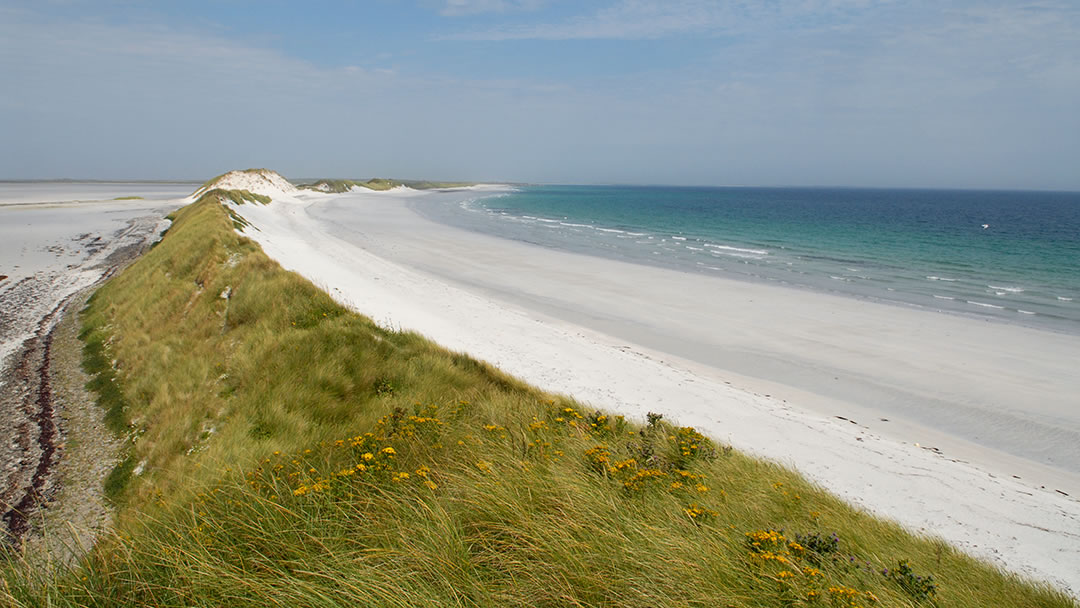 Take a stroll along one of the many beautiful beaches in Orkney, such as Tresness Beach in Sanday or Scapa Beach on the mainland, near Kirkwall. For breathtaking sea views, venture across the striking cliffs at Marwick Head or walk from Rackwick to the iconic Old Man of Hoy. Watch out for seabirds like puffins and guillemots, as well as dolphins and seals which can be spotted in coastal waters.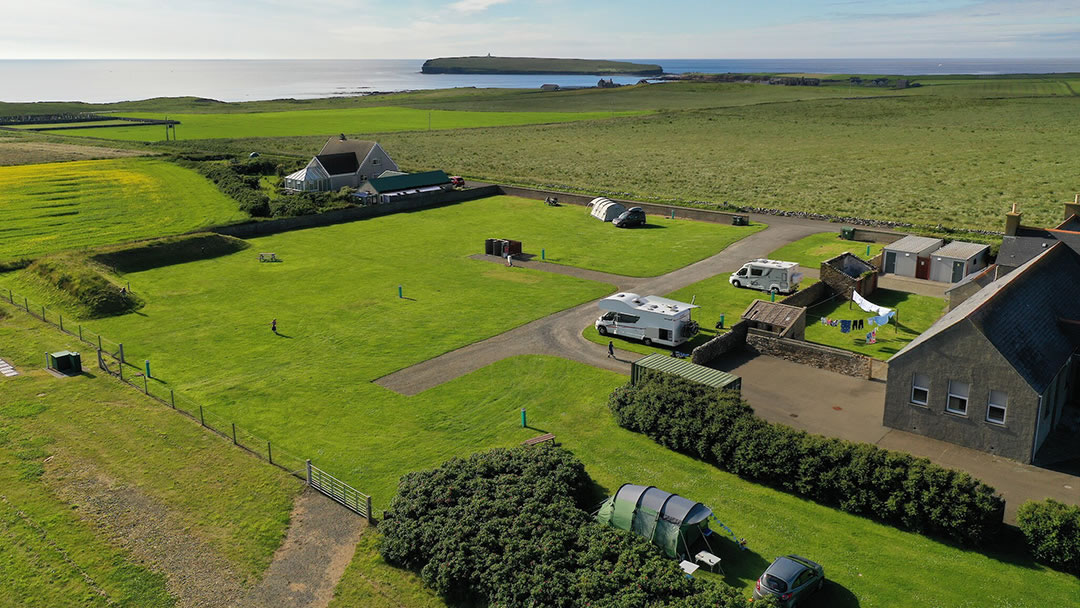 3. There are many great accommodation options
Orkney offers all kinds of accommodation from homely bed and breakfasts to lovely, modern hotels. One thing for sure is that there is something to fit all travel styles and budgets.
When travelling solo, we recommend staying in one of Orkney's many hostels including the Birsay Hostel and Campsite on the mainland, or the Rackwick Hostel on the isle of Hoy. Hostels are a more budget-friendly option and are a great place to meet other travellers.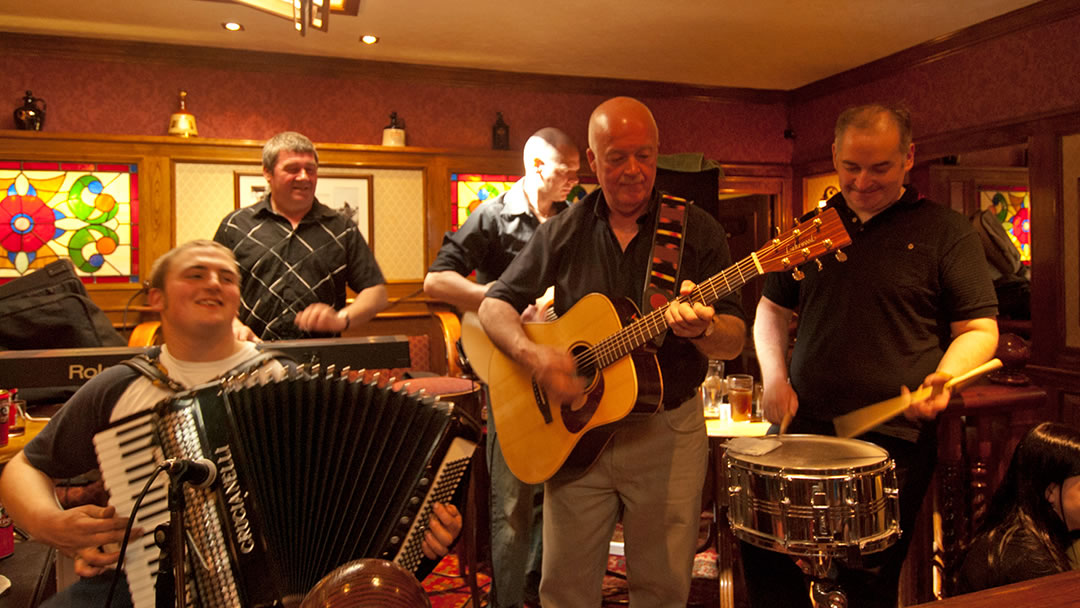 4. Orcadians are a friendly and lively bunch of people
Although you are travelling alone, you don't have to worry about being unable to speak to anyone when visiting Orkney. Visitors are warmly welcomed by the friendly residents of Orkney, who will enjoy finding out about where you are from or will be happy to point you in the right direction if you are lost.
The numerous events and festivals held in Orkney really highlight the island's strong sense of community. There truly is something for everyone from music festivals to science, nature and craft. Orkney is brimming with events which take place all throughout its islands. Regardless of the time of year you visit Orkney, you can be sure there will always be something happening.
Check out our Guide to Events and Festivals in Orkney for more inspiration.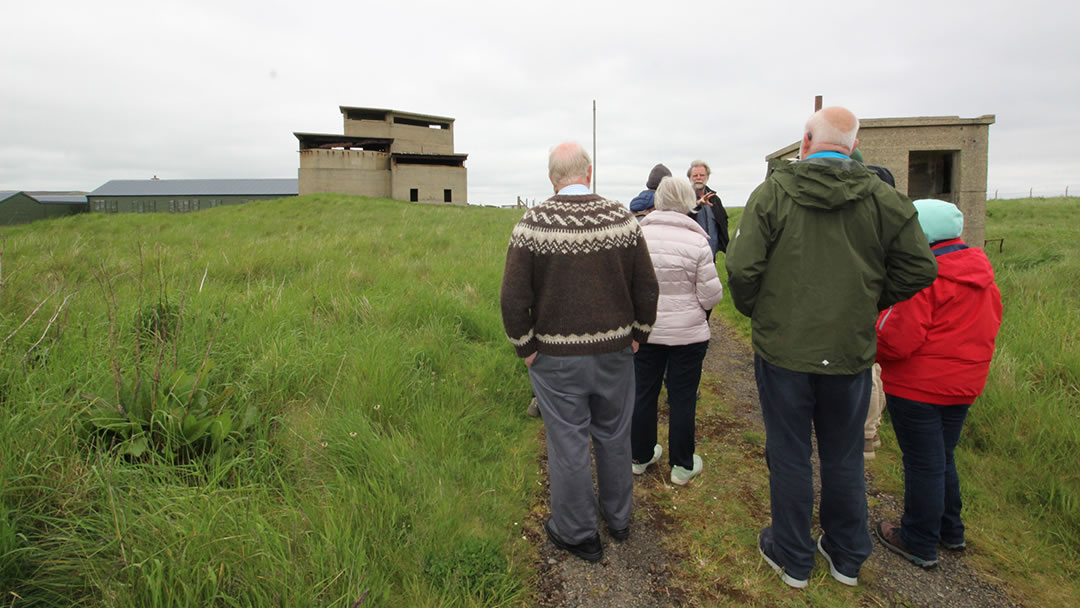 5. There is a fantastic selection of knowledgeable tour guides
If you are travelling solo, you don't have to do it all on your own. Joining a tour guide or tour group is one of the best things to do as it lets someone else worry about the planning. Orkney is home to some incredible tour guides who are extremely friendly and knowledgeable. Additionally, tour groups are a fantastic way to meet other travellers who you can share your experiences with.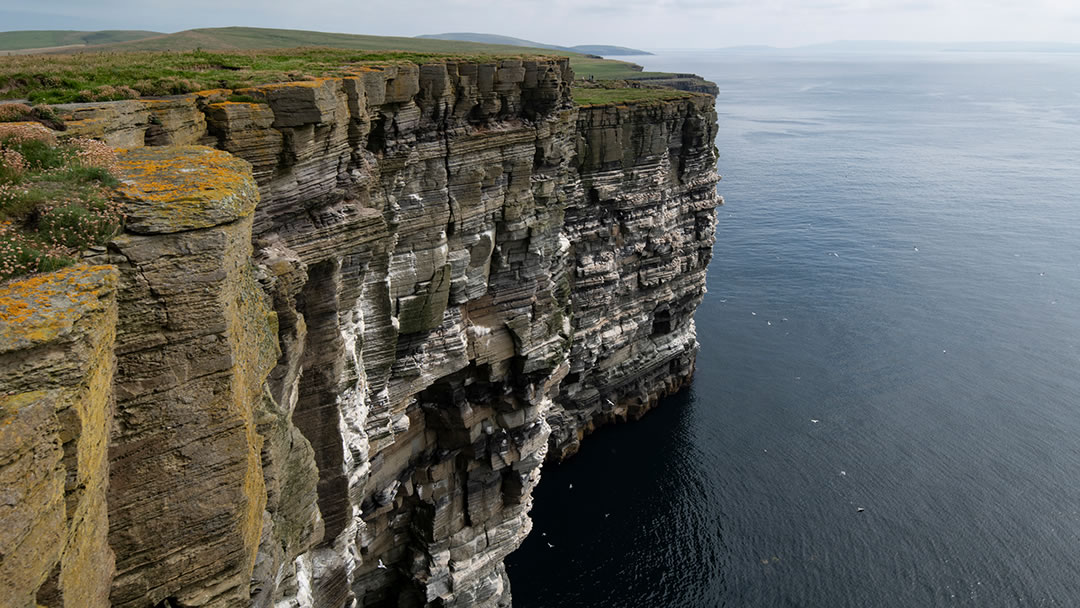 6. You can visit a new island every day of your trip
No visit to the Orkney archipelago is complete without spending some time exploring its smaller islands. Only 17 of the 70 islands here are inhabited, and each island is endowed with its own unique charm.
To move between islands, there are inter-island ferries and most of which can accommodate both passengers and their vehicles. Otherwise, you can hop on a flight at Kirkwall airport for some sightseeing with a difference. Orkney is home to the world's shortest scheduled flight, which flies between Westray and Papa Westray.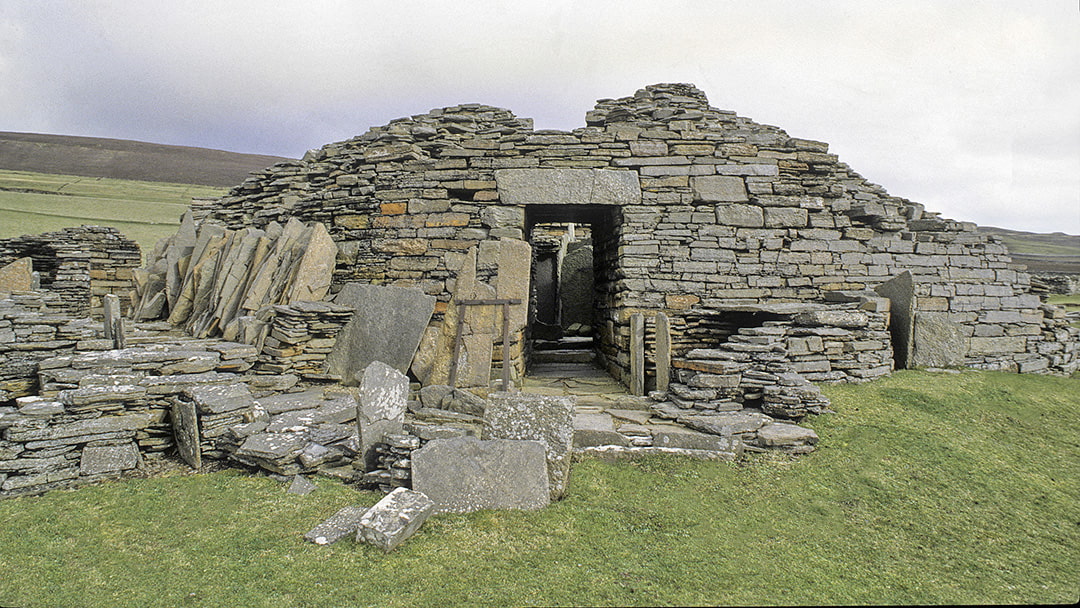 Why not venture to Orkney's most northerly island of North Ronaldsay, or visit the island of Rousay which is known as the Egypt of the North – it contains over 100 identified archaeological sites!
For more inspiration, check out our Orkney Area Guide.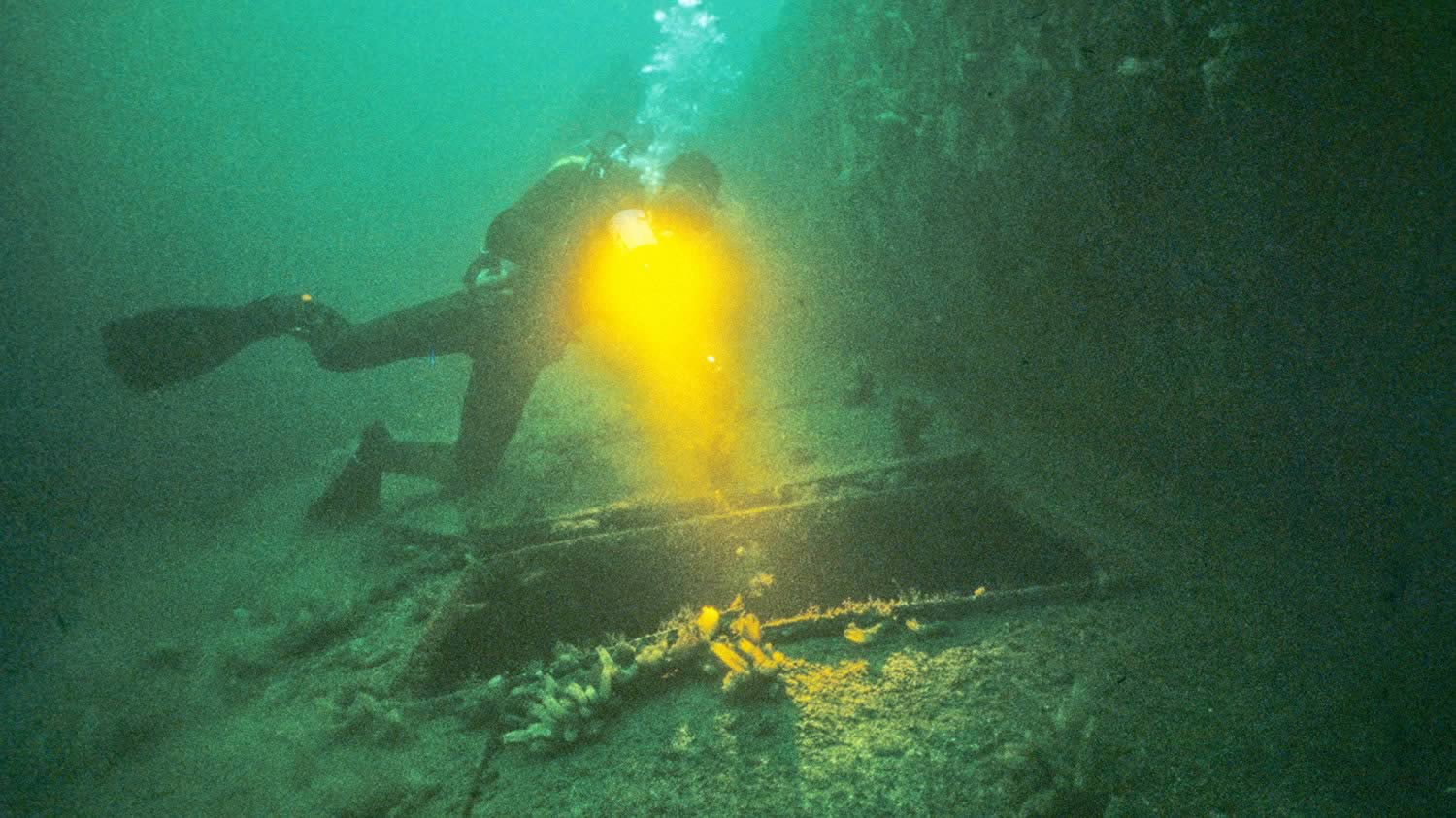 7. It is a fantastic place to try something new
Travelling on your own is a great way to venture outside of your comfort zone and try something new. Being open-minded can lead you to new experiences you may never have thought of trying before!
For adrenaline seekers, why not try diving in the famous Scapa Flow or race over the waves on a speedboat tour where you can experience Orkney in a new and exhilarating way. Alternatively, for more sedate adventurers, we recommend joining one of Orkney's many whiskey or gin distillery tours and try some of their distinctive and award-winning spirits and liqueurs.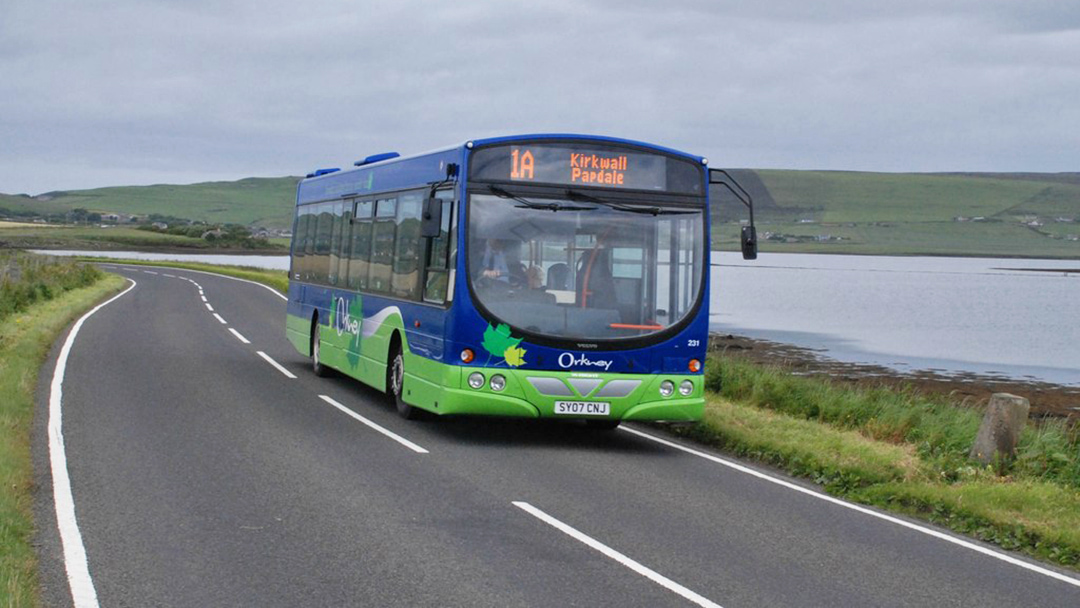 8. It is very easy to travel around the islands
There are many ways to travel around Orkney whether you intend to take a vehicle, boat, bus, bike or plane. You may bring your vehicle to Orkney with you when sailing with NorthLink Ferries, and this can be advantageous for exploring at your own pace. There are many car-hire companies available if you cannot bring your own car.
Most areas of the Orkney mainland are serviced by local buses, with many passing by some of the islands most famous landmarks like the Churchill Barriers or the St Magnus Cathedral in Kirkwall. The outer islands have public buses too, providing affordable and reliable transport for both visitors and locals.

By
Amy Leith
A marketing student born and raised in Aberdeen with an admiration of the Scottish isles, desire to travel and see the world, a superior taste in music, enjoys cooking and socialising with family and friends.
Pin it!