8 fun things for teenagers to do in Shetland
With over 100 islands, there is a lot to see and do for all ages in Shetland. However it can sometimes be difficult to keep teenagers interested when visiting new destinations, so we have compiled a list of places that are fun to visit and will set their imaginations alight!
Voyage across to the uninhabited island of Mousa to visit the remarkable ruins of a 2,000 year old Iron Age defensive building – just getting there is an adventure in itself!
Here are our top 8 recommendations for things that teenagers and young people will enjoy.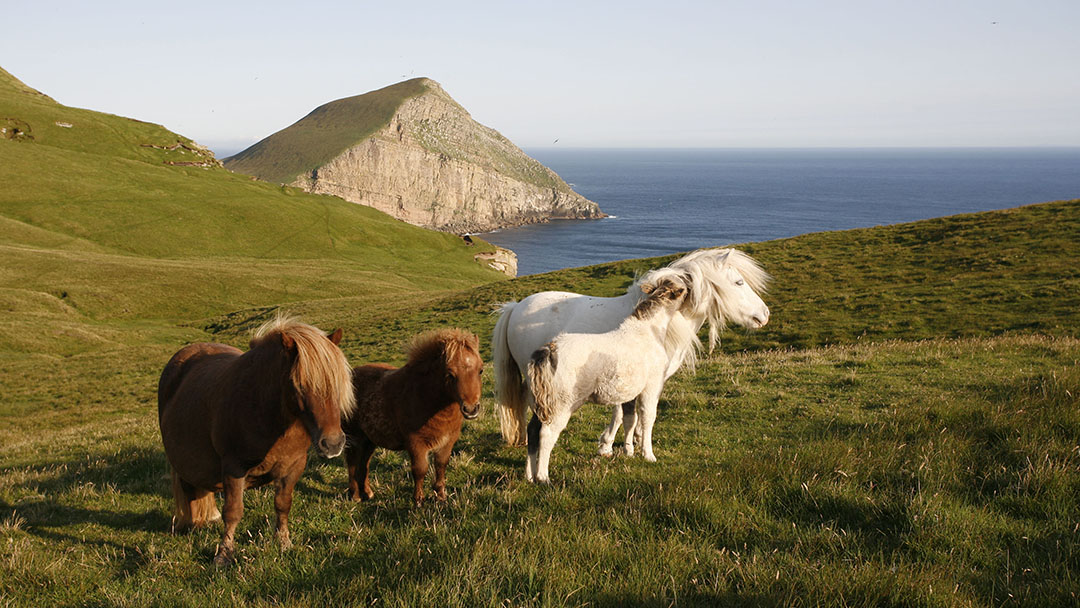 1. Get up close and personal with an iconic Shetland Pony
No trip to the Shetland Islands would be complete without having a hands-on experience with a world-famous, friendly Shetland Pony. Having lived in Shetland for over 4,000 years, these adorable animals are a lovely sight to see around the isles. Shetland Ponies are one of the smallest, yet toughest, pony breeds found in Britain!
Although they can be viewed extensively throughout Shetland grazing on rough moorland in the hills, roadsides and even on beaches – there are places you can visit to get an experience unlike any other.
The Shetland Pony Experience, based at Papil in Burra (about 20 minutes from Lerwick), is a fantastic activity that all ages will enjoy – especially teenagers. Visitors can spend a hour interacting with, grooming, walking and taking pictures with the ponies at this welcoming family-run establishment, which is open from May to September.
Another way to get up close to Shetland Ponies and see them in action is to visit the local agricultural events which occur during the summer months. We highly recommend attending the Cunningsburgh Show, the Viking Shetland Pony Show, and the Annual Shetland Pony Stud-book Society Breed Show.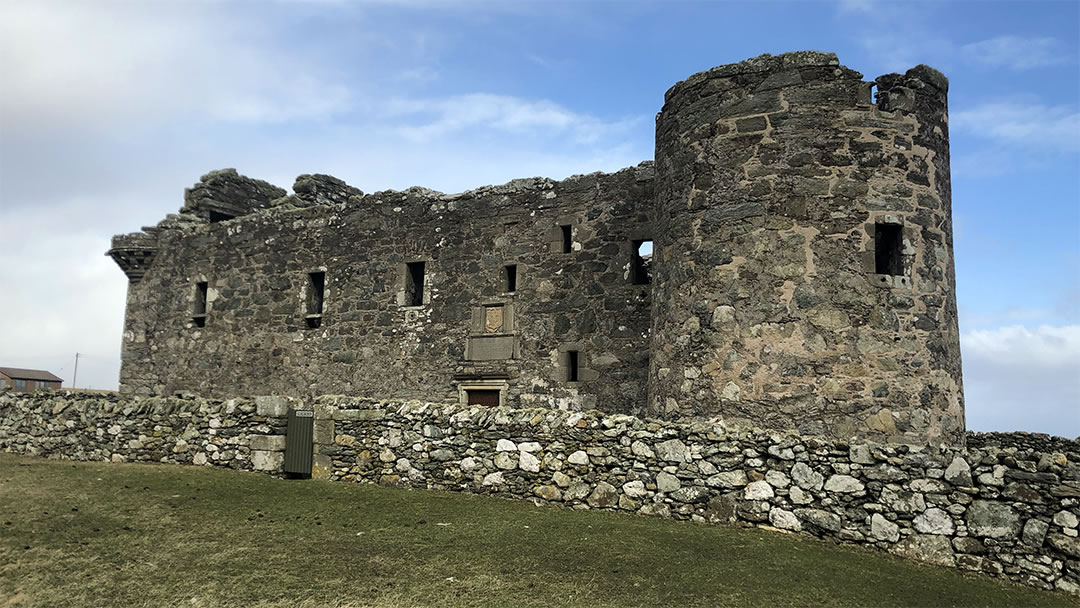 2. Roam the impressive ruins of Britain's northernmost castle
Tucked away on the isle of Unst lies the most northerly castle found in the UK, Muness Castle. Only two castles were constructed in Shetland; the other being Scalloway Castle, which is situated on the mainland. Both Muness Castle and Scalloway Castle now lie as roofless ruins, serving as reminders of the brutal and oppressive authority that formerly existed in Shetland.
Muness Castle is dotted with information boards that provide details about the castle brief but eventful existance. The Castle was built in 1598 for Laurance Bruce of Cultmalindie – a prominent landowner and half brother of Robert Stewart, the 1st Earl of Orkney. Muness was attacked by French raiders in 1627, who stormed and set it ablaze. The castle was repaired and rebuilt, but by the end of the century, it was uninhabited and completely abandoned by the mid-1800s.
Muness Castle is a great example of tower house architecture and is a wonderful site to explore at your own leisure. It is easy to picture how life would have been for those who lived and worked here as you stroll through its grounds. Visitors can enter the castle free of charge and it is open all year round.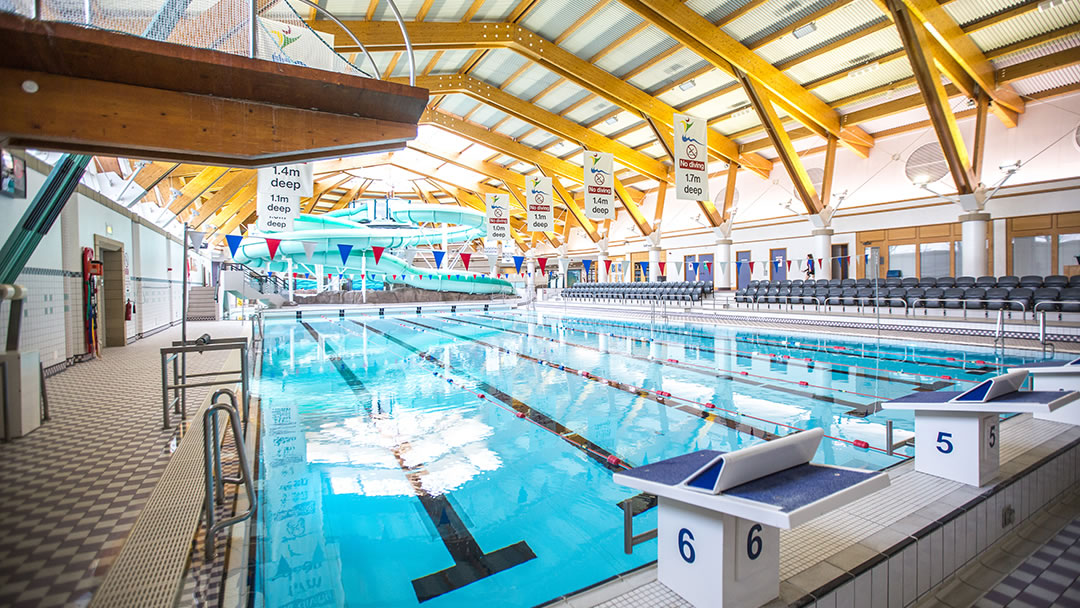 3. Make a splash at the Clickimin Leisure Complex
Centrally located in Lerwick, the Clickimin Leisure Complex is one of Britain's most modern and well-equipped sports facilities. A great way to spend a rainy day in Shetland (which isn't uncommon with the Scottish weather!) is at its magnificent swimming pool.
Not only does the pool stretch over 20 metres, it also includes features such as 2 flume rides, rapid river ride with geysers, a giant bubble pool and an outdoor lagoon with a waterfall. Other facilities at the complex include a sauna, steam room, 6-court sports hall and climbing wall. There is lots of fun to be had here!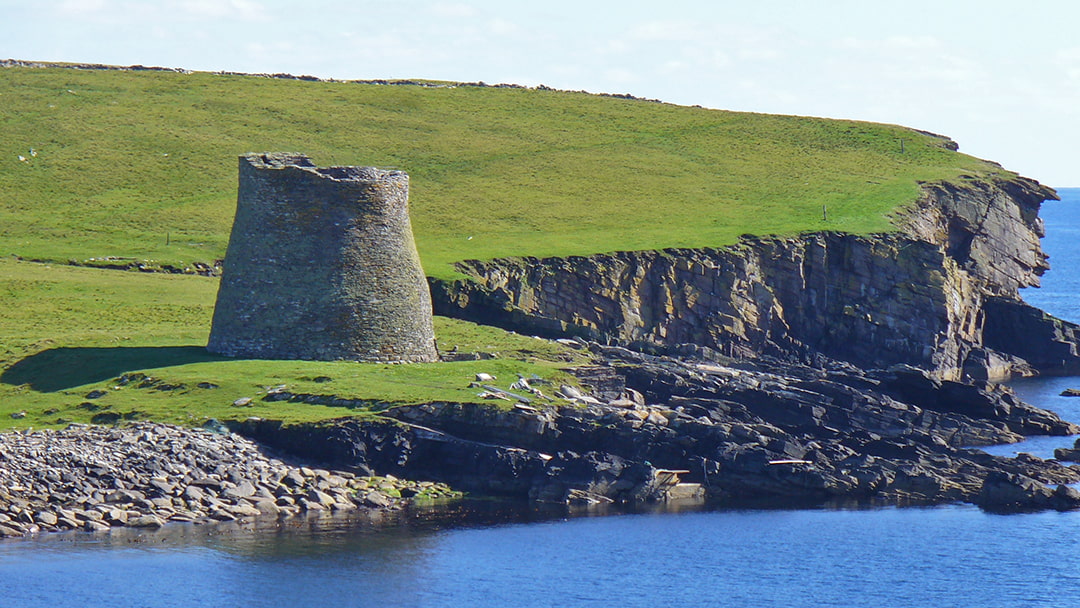 4. Voyage to the remarkably preserved ruins of an Iron Age defensive building
Mousa is a small, deserted island located just of the southeastern coast of the Shetland mainland, and has been uninhabited since the 19th century. The island initially seems barren and desolate, but it actually contains one of Europe's tallest and best-preserved Neolithic structures.
Arriving on Mousa is an adventure in itself; access is only by the passenger ferry operated by Mousa Boat Trips. Once docked, a half-mile track will take you from the pier to the magnificent and awe-inspiring 2,000 year old Mousa Broch. In comparison to the other 120 brochs in Shetland, Mousa stands out as it is the only broch to retain its full internal staircase and stand to its original height of 13-metres.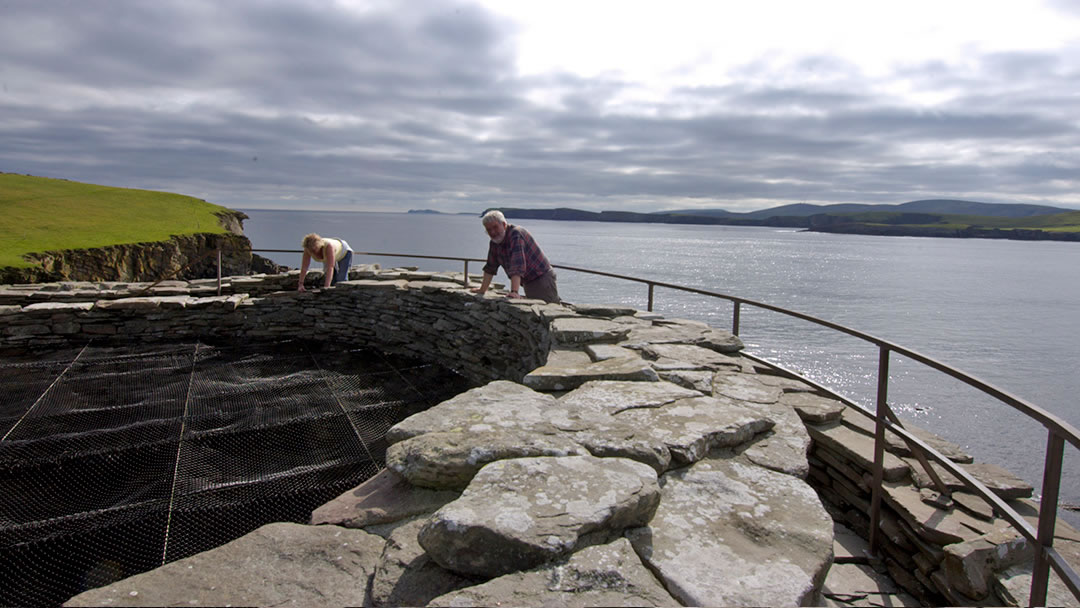 Visitors are welcome to explore the entirety of the broch and marvel at its incredible construction. Due to its thick walls at its base and limited interior space, Mousa Broch has managed to survive so well. Make sure to climb the steep and narrow staircase to see stunning, panoramic views across Mousa Sound.
Even though Mousa is an uninhabited island, you won't feel alone there because the place is teeming with wildlife. Storm petrels, which nest inside the broch walls, are just one of the seabirds with significant colonies at Mousa, which is recognised as a RSPB Nature Reserve. Other incredible wildlife to see here include seals, and even an elusive otter or passing whale if you're fortunate enough!
5. Show off your creativity and artistic skills at a cosy ceramics studio
Another fantastic way to spend a rainy day is at this family-friendly studio, Aa' Fired Up. Located centrally in the centre of Lerwick, Aa' Fired Up is the perfect place to unwind and enjoy a peaceful activity, whilst also invigorating your creative side!
Visitors can choose from a wide variety of novelty and functional pottery items to decorate including plates, bowls, mugs and even animals. Once painted, the items are then glazed and fired, and can be picked up the very same day.
Aa' Fired Up also have a little café which serve delicious cakes and hot drinks, further adding to its warm and inviting atmosphere. Open Thursday to Saturday between 10am and 5pm, we definitely recommend visiting here to make the perfect keepsake for your trip!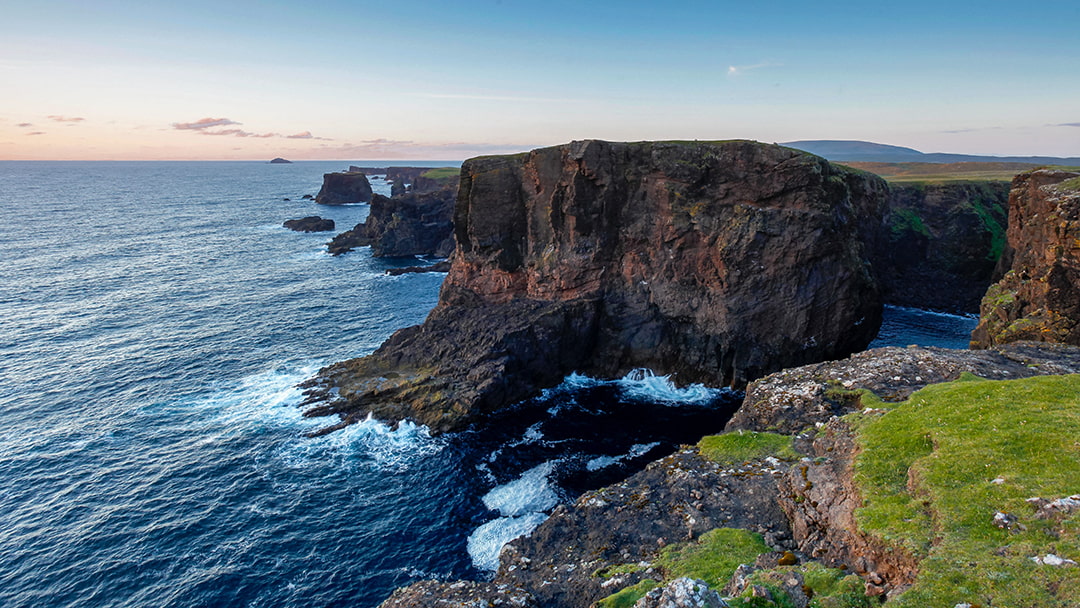 6. Experience the true beauty of Shetland and venture across an ancient volcano
The stunning Eshaness cliffs, which showcases some of the best coastal scenery in the archipelago, are a must-see for anyone travelling to Shetland. Carved by the sheer power of the North Atlantic waves, the black cliffs seen today cut through the flank of what was the Eshaness volcano.
There is a stunning display of rocky cliffs, sea stacks, caves and blowholes here which become even more spectacular on a wild day and the waves crash amongst the coastline. One notable feature is Dore Holm, a magnificent isolated rock formation with a large natural arch. It is famous as it looks like a pony drinking from the sea!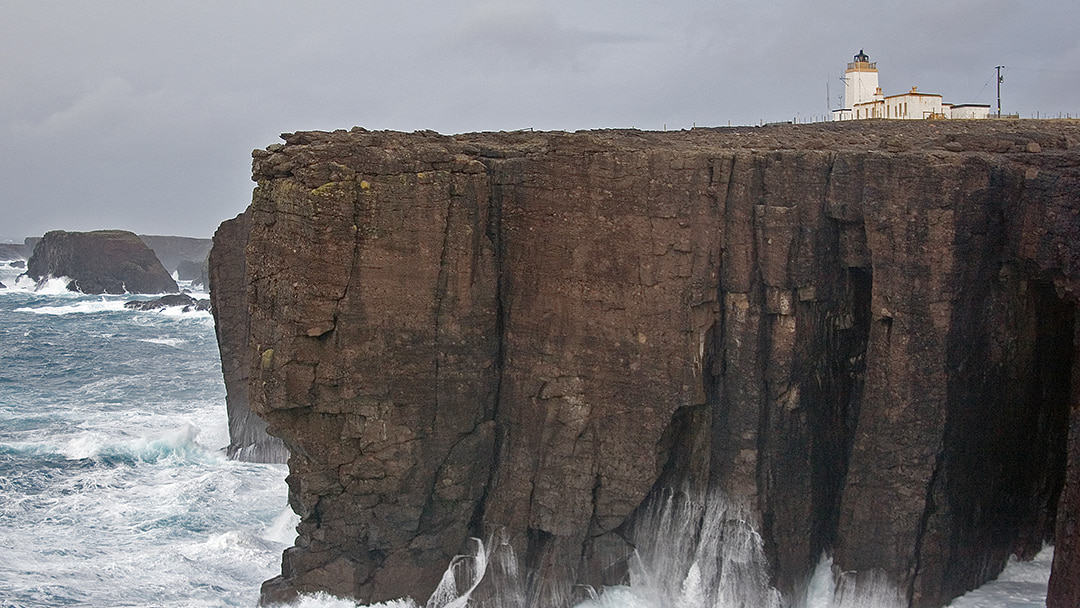 The lovely coastal walk here begins at Eshaness Lighthouse. It was built by the renowned 'lighthouse' Stevensons, David and Charles, in 1929 and was the last Stevenson-built lighthouse in Shetland. Its tower is 12-metres-tall and became fully automated by 1974.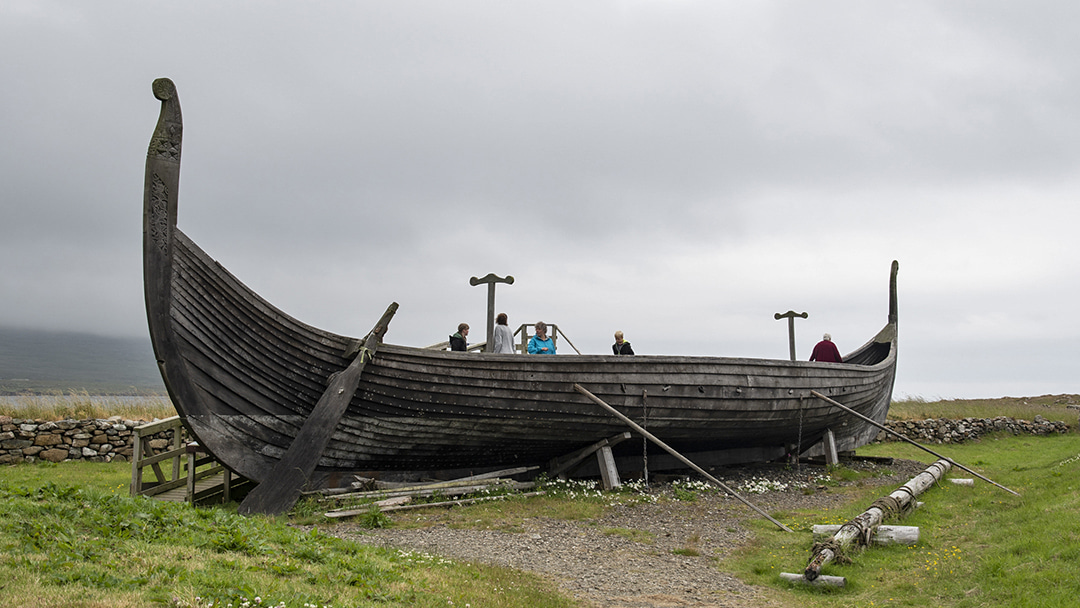 7. Venture onboard a longship and feel like a true Viking
Even though the Vikings arrived in Shetland for the first time more than 1,200 years ago, their legacy is still felt today and is a source of pride within the local culture. If you're looking for a Viking hotspot, Shetland's northernmost isle of Unst has the world's highest concentration of Viking longhouses, with at least 60 different sites.
One of the island's most notable Viking attractions is the Skidbladner – a full size replica of the Gokstad ship discovered in a Viking burial mound in Norway in 1880. The vessel is an impressive sight to behold and visitors may venture onboard and experience what it was like to sail and live on a Viking ship!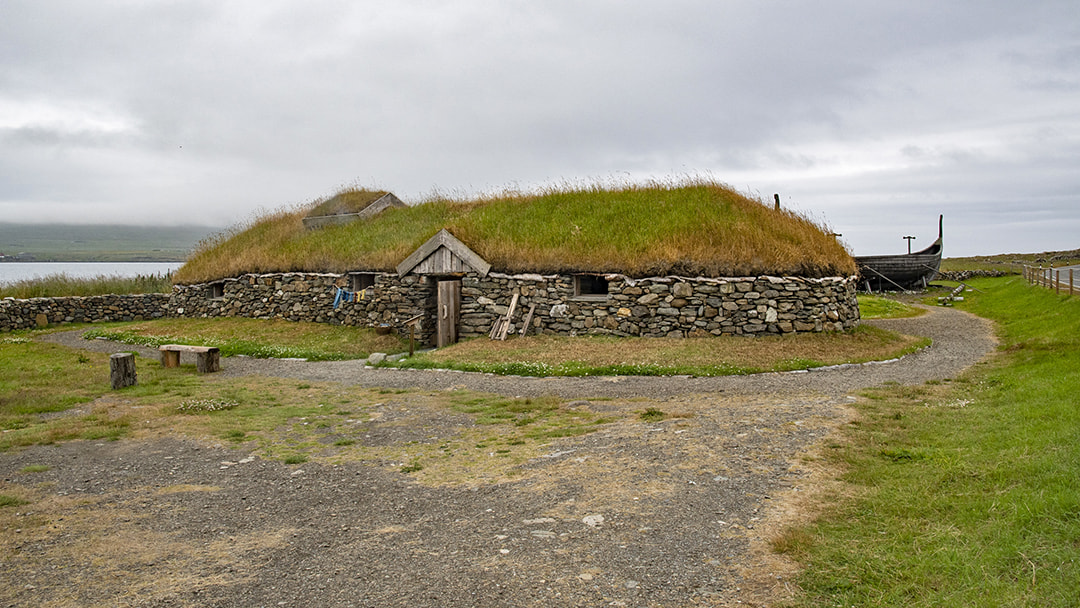 While you are in the area, visit the nearby reconstructed Viking longhouse. This building serves as a wonderful example of what a traditional Viking longhouse looked like as it was built using the same techniques as the Vikings would have used. These remarkable restorations help to bring history to life and are free for all to visit!
8. Learn about Shetland's captivating history and look out for amazing wildlife
Located at the southernmost tip of the Shetland mainland, Sumburgh Head is a wonderful visitor attraction and brings together the best of what Shetland has to offer: fascinating history, beautiful seascapes, and incredible wildlife.
The Sumburgh Head Lighthouse and Visitor Centre takes visitors through interesting exhibits from Iron Age settlements, lighthouse keepers, and the wonderful wildlife that may be spotted in the area. Between April and September, visitors can tour various areas of the lighthouse including the Engine Room, Smiddy, Foghorn and the East Radar Hut.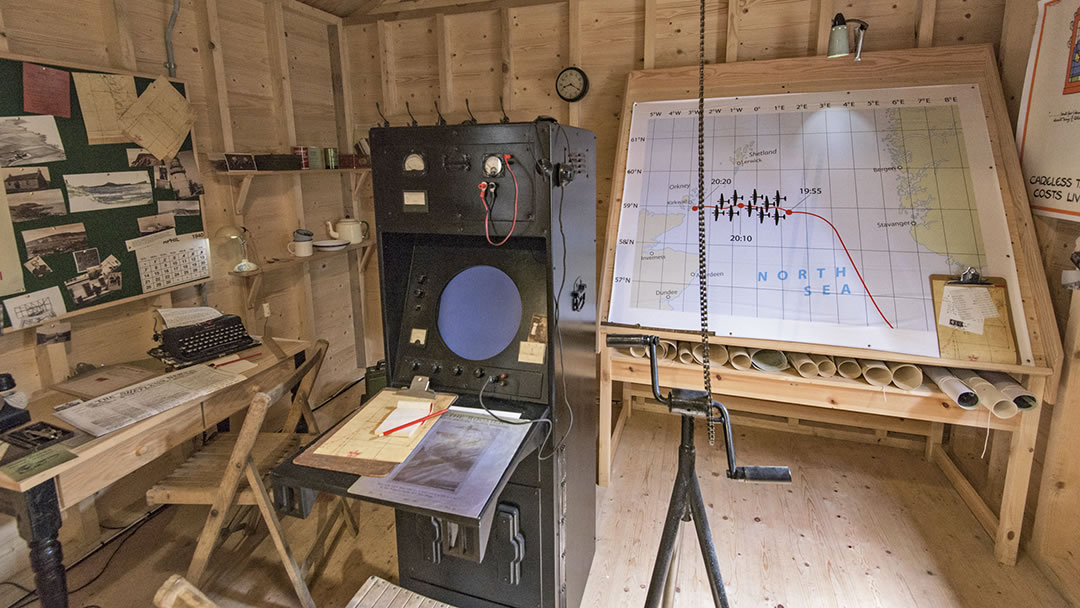 The history of the East Radar Hut is particularly significant. The Radar Hut at Sumburgh Head successfully thwarted a surprise German air attack during the Second World War. The Germans were intent on destroying the British Home Fleet at anchor in Scapa Flow, Orkney. If they had succeeded, the outcome of the war may have been very different.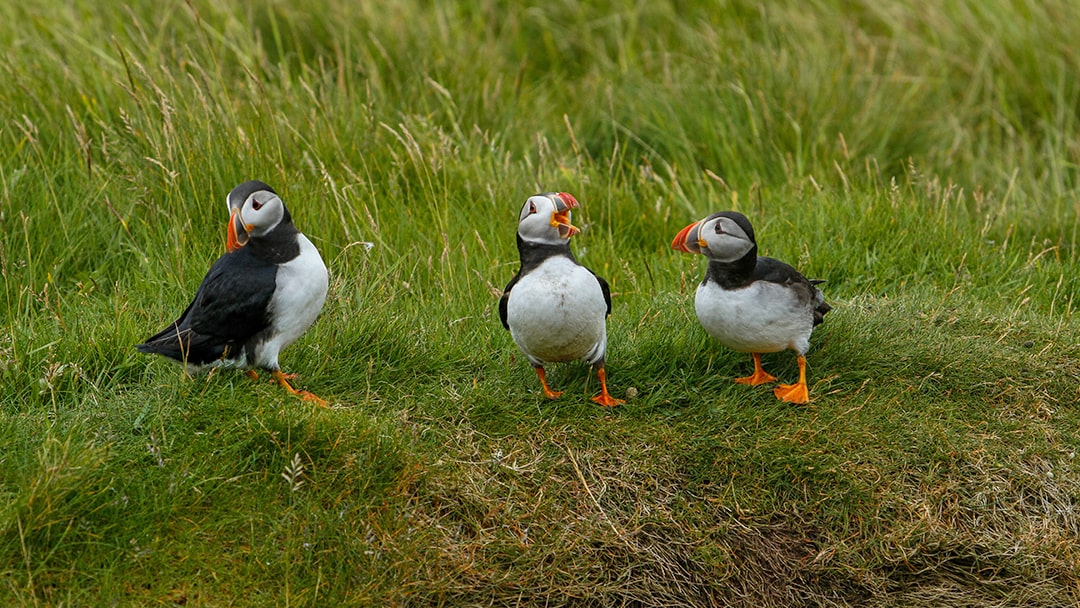 The outdoors areas of Sumburgh Head are open year-round and this is where you can find one of the UK's most easily accessible seabird colonies. Thousands of seabirds, including colourful puffins, swarm these towering cliffs throughout the summer months. We are sure that teenagers will love trying to snap a pic of these playful birds! Common and grey seals are frequently seen lazing on the rocky shores below, while dolphins and even killer whales have been seen in the surrounding waters.

By
Amy Leith
A marketing student born and raised in Aberdeen with an admiration of the Scottish isles, desire to travel and see the world, a superior taste in music, enjoys cooking and socialising with family and friends.
Pin it!