Ten further hidden gems of Shetland
There are so many great places to see in Shetland – and it's a shame that not all of them are as well known as St Ninian's Isle and Jarlshof.
In Norse times, boats were dragged from the North Sea to the Atlantic Ocean over this land. This short cut across Mavid Grind saved a 45 mile sailing trip around the north of Shetland!
We've compiled a list, an insider's guide, to some less familiar but still brilliant places to see in Shetland – we hope that you'll agree that these are gems indeed!
See also:
Ten hidden gems of Shetland
Ten more hidden gems of Shetland
An extra ten hidden gems of Shetland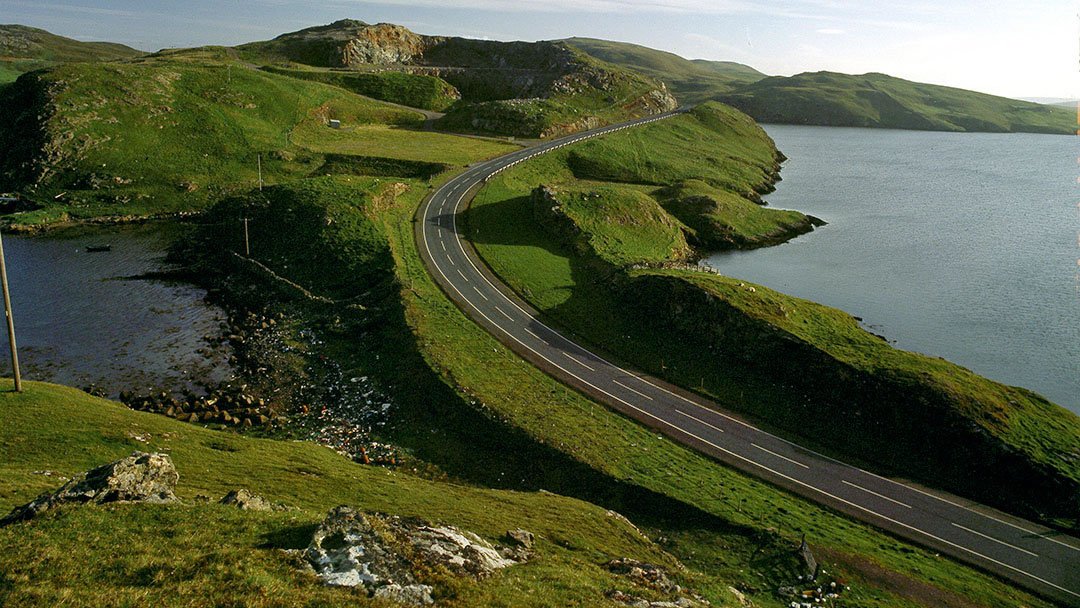 1) Mavis Grind
In the north of Shetland, only one and a half miles from the village of Brae is Mavis Grind. This is the name for the 33m wide piece of land which joins Northmavine to the rest of the Shetland Mainland. It is said to be the only place in the UK where you can toss a stone across land from the North Sea to the Atlantic Ocean.
In Norse times, boats were dragged over this land. This short cut saved a 45 mile sailing trip around the north of Shetland! The word grind means 'crossing place' in Shetland's old language, Norn. In the Second World War dragons teeth were constructed to prevent a German landing and these are still visible today.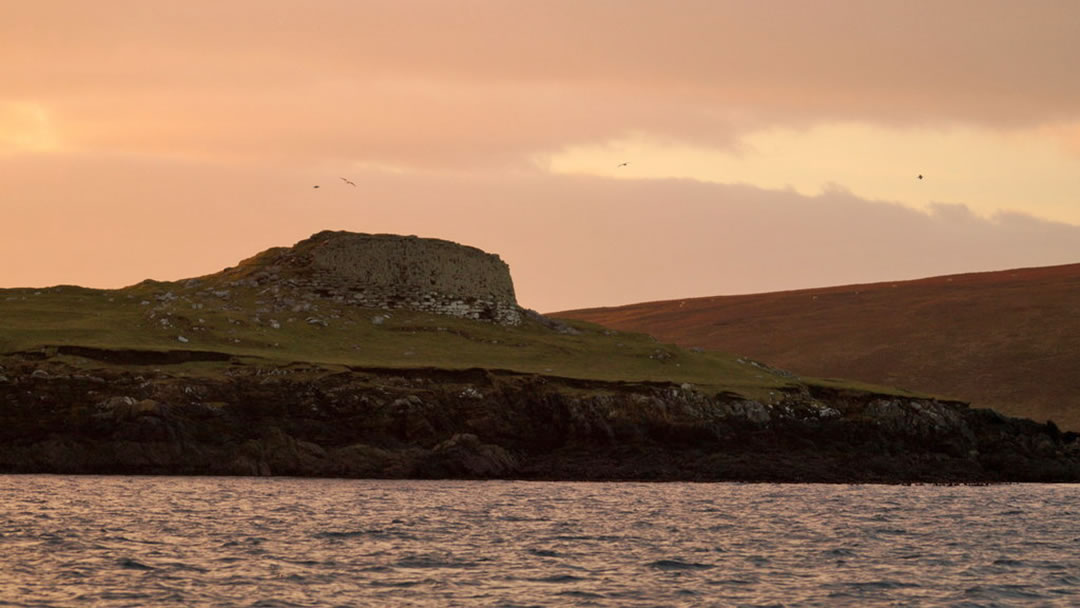 2) Burra Ness
Burra Ness is an Iron Age broch located on a peninsula on the northeast coast of Yell facing the island of Fetlar. Burra Ness is about 3m high, though only on the seaward side. The landward side has tumbled down. Like all brochs, Burra Ness stands in a prominent position on the coast, and the structure is very hairy – as it is covered in lichen!
There's a great view from the broch, and a lovely walk there from the Daal of Kirkabister where you can see otters, crofting ruins, cliffs, and beaches. Yell has twelve broch sites and fifteen early chapels – the island had a substantial population during the Pre-Norse period. The name 'Burra' comes from the Old Norse for broch.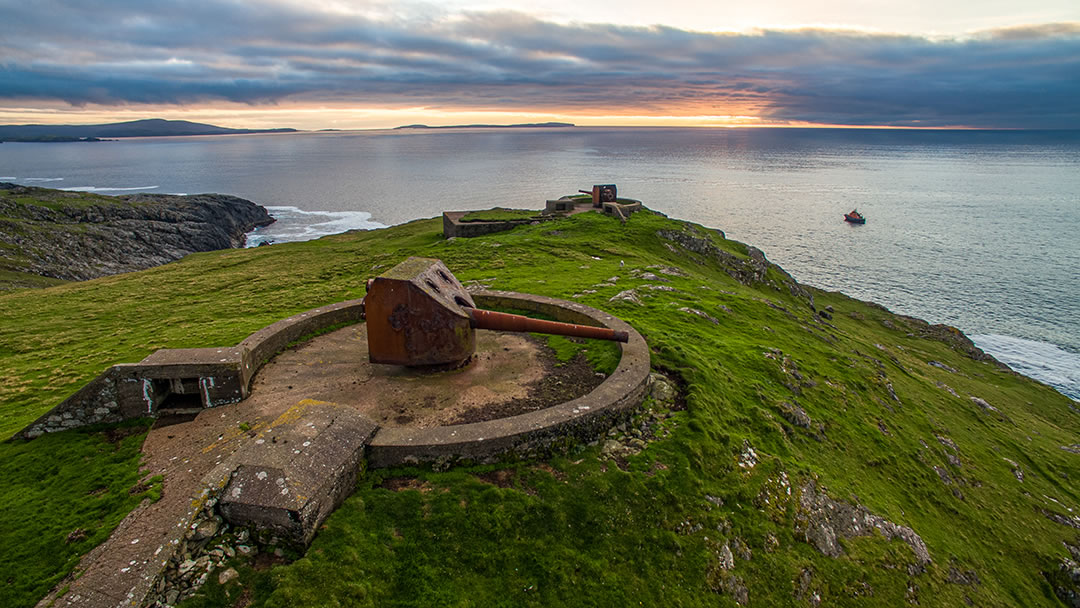 3) Vementry
Vementry is an uninhabited island (the last residents left between 1841 and 1851) located on the north side of Shetland's West Mainland. Boats can be chartered to cruise around Vementry, offering spectacular views, and other vessels will even land on the island. The island is approximately 3 km² and rises to a hill, at the top of which is a heel-shaped Neolithic cairn, one of the best-preserved in Shetland.
Vementry has two very impressive and intact First World War six-inch gun emplacements which overlook the entrance into the former naval anchorage of Swarbacks Minn. This is where the 10th Cruiser Squadron (armed liners and fast destroyers which intercepted enemy ships) was based during World War I.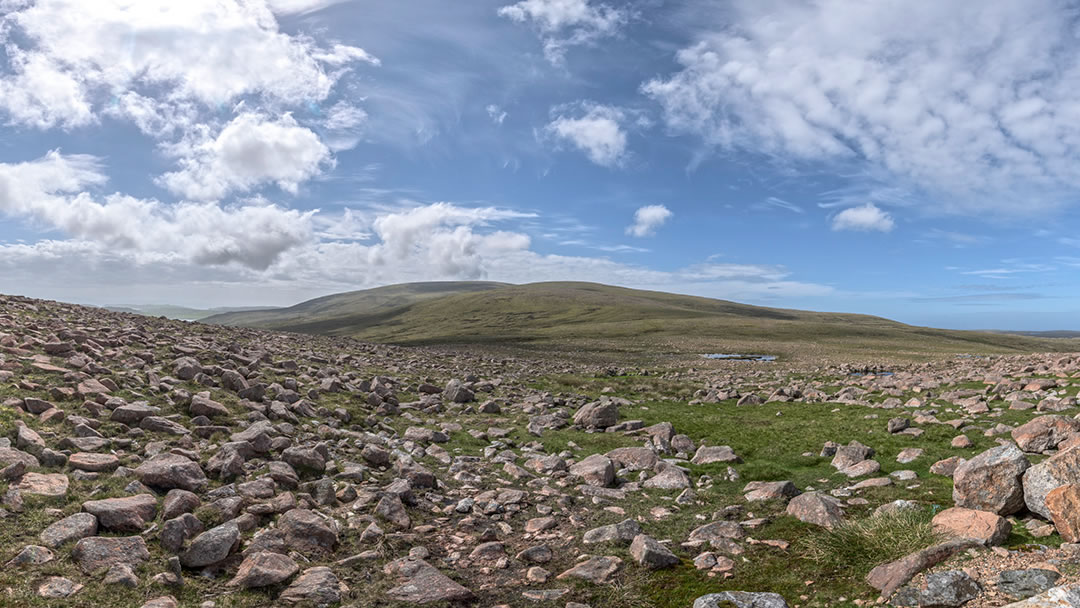 4) Ronas Hill
Ronas Hill, At 450m (1,476 ft), is the highest point of Shetland, and most of Shetland can be seen from the summit, even Fair Isle. Ronas Hill (from the Old Norse rön, meaning stony ground or scree) is geographically fascinating as the summit has a sub-Arctic climate, with rare plants and evidence of the former presence of permafrost. At the summit there is a Neolithic chambered cairn, which is unusual as few have ever been found on the top of hills.
Ronas Hill is located in Northmavine, and the hill slopes steeply down to Ronas Voe on its west and south sides, while to the east there is a series of smaller hills. To climb Ronas Hill you can drive and park on Collafirth Hill and walk westwards towards the summit of Ronas Hill. We would advise, given Ronas Hill's close proximity to the sea, that you take a compass and a map, as hill fog can cause confusion.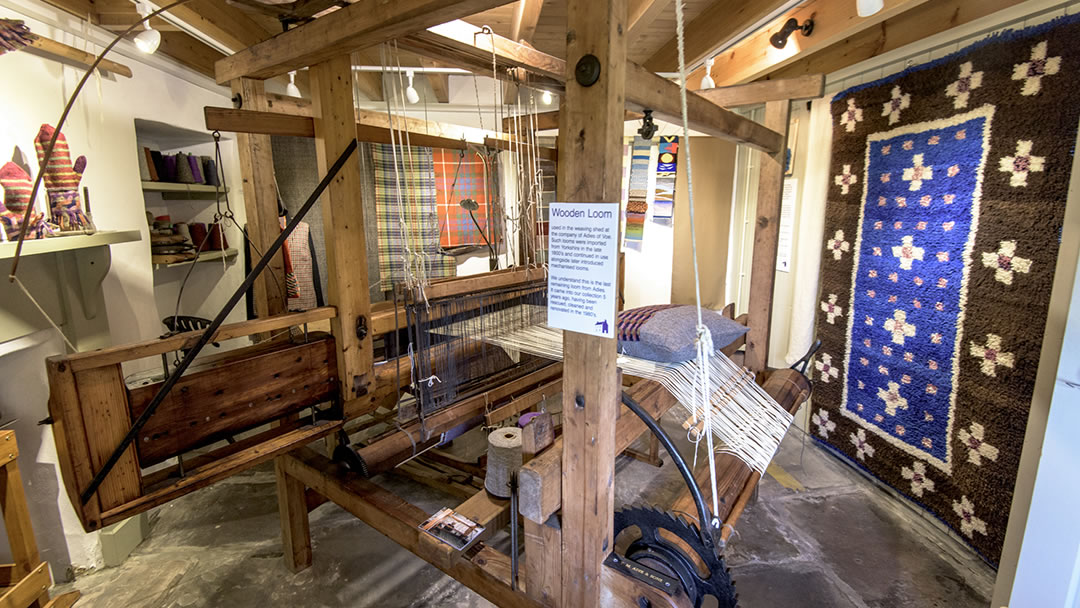 5) Shetland Textile Museum
Located less than a mile north of the Lerwick Ferry Terminal in an industrial part of the town, the Shetland Textile Museum is a must-see to better understand island life. The museum is situated within the Böd of Gremista, which was the birthplace of Arthur Anderson, a businessman and passionate supporter of the Shetland textile industry.
Textiles are an important part of the Shetland culture. In the past, the islands were isolated and life was hard, so Shetlanders were very self-sufficient. Whilst men were at sea, women tended to the croft, and every spare moment was spent knitting with the exceptionally fine and strong wool of Shetland sheep. Shetland Textile Museum showcases this tradition, with fine displays of Fair Isle knitting, lace work, patterns, tools and taatit rugs – heavy woollen-piled bed coverings (pictured above) which were handmade with bold and colourful designs.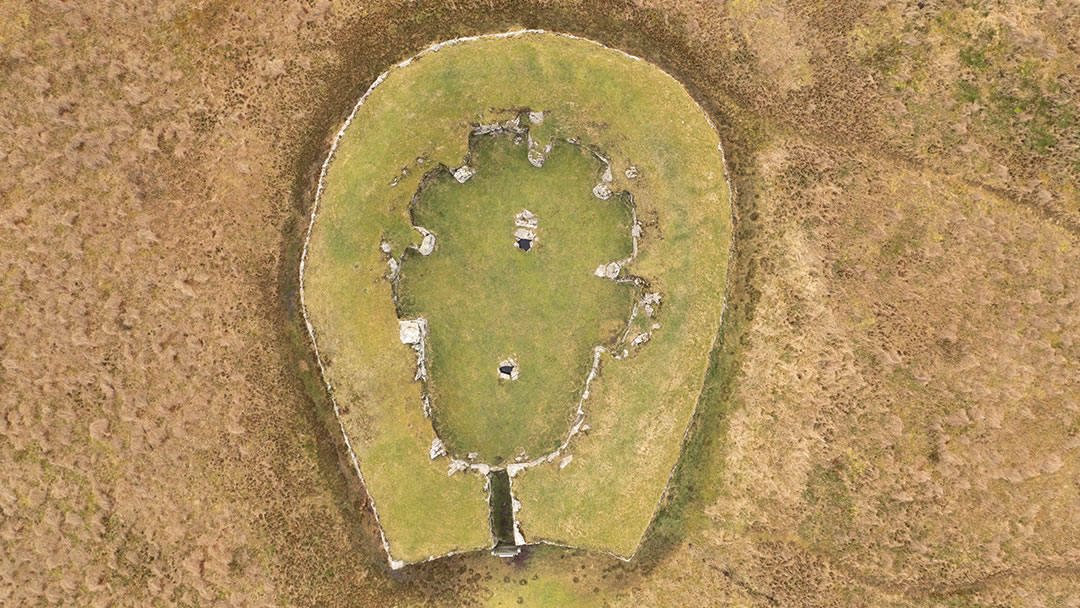 6) Stanydale temple
It is a wonder that the substantial Neolithic building Stanydale temple is not better known. Perhaps it is because it is located in Shetland's West Mainland (known locally as da Westside), signposted off the A971 west of Bixter and to reach it, a 15 minute walk up a hill is required.
However Stanydale temple is a hidden gem well worth seeing. With a 7m x 12m interior and walls which are 5m thick, this impressive heel-shaped building may have been a community hall, a religious gathering place or a chieftain's home. Finds inside included both Neolithic and Iron Age pottery and clues that the roof may have been held up by wood from Scandinavia. Whilst visiting, search around Stanydale temple to see four smaller oval Neolithic houses and quite a few standing stones.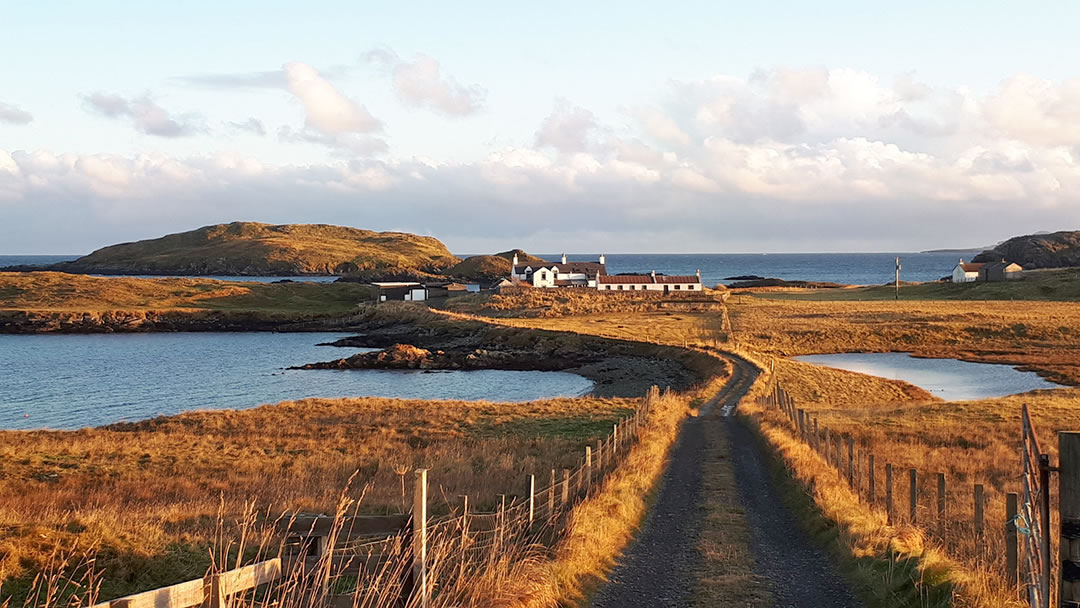 7) Gletness
One of the most picturesque corners of Shetland is located 10 miles north of Lerwick, and the view here is so pretty, there is even a fine Shetland fiddle tune about it, called Da Isles o' Gletness by John Barclay.
The promontory of Gletness is at the end of a winding road into South Nesting on the eastern Shetland coastline. There are bonnie pebble beaches to visit, houses and burial cairns from ancient times and a stud of Shetland Ponies. The view of the low lying islets here is quite stunning. The biggest islands are the North and South Isles of Gletness, but Tainga Skerry, Longa Skerry, Gult holm and South holm can also be seen on this rocky shore. Binoculars are recommended – these shores are excellent places to spot otters!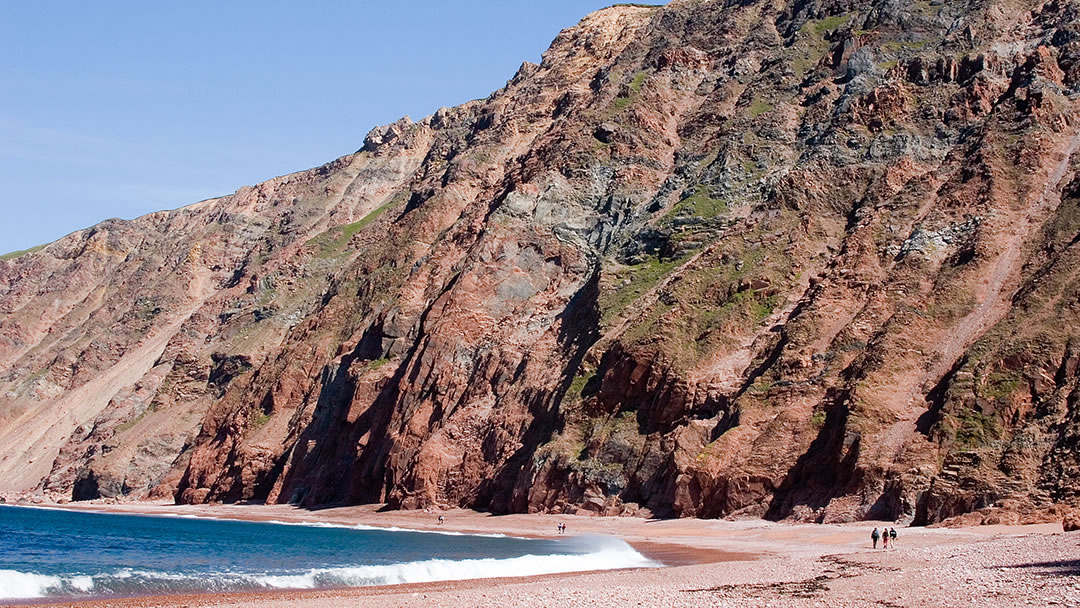 8) Da Lang Ayre
With a name which in Old Norse means 'long gravel beach' Da Lang Ayre is quite stunning. It is 1,500m of pink granite shingle backed by steep cliffs and it is quite tricky to reach. However most people visit Da Lang Ayre via the summit of Ronas Hill, so it is very fine that both appear on this list!
We would recommend parking at Collafirth Hill (already 200m above sea level) and walking westwards. After the summit of Ronas Hill, aim for the burn of Monius. This can be easily spotted as the pointy seastacks, the Cleiver and the Hog are nearby off-shore. Follow the burn down to the beach and for the last steep descent, there is a rope in place to help. The walk to Da Lang Ayre is best undertaken during spring and summer, and it is a round trip of approximately 10 miles, but we think you'll agree – this beach is a superb find!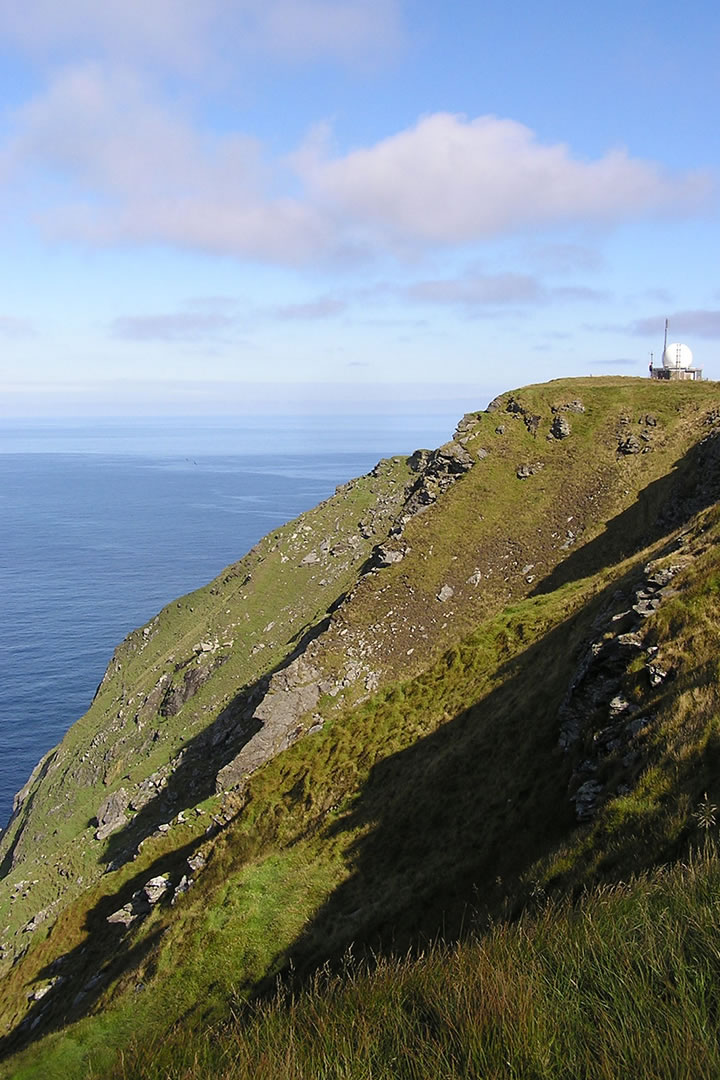 9) Fitful Head
When it comes to dramatic cliffs to visit in the south mainland of Shetland, Sumburgh Head instantly comes to mind. However we also think Fitful Head is fantastic, though it is harder to reach. One way to reach Fitful Head is to park at Quendale Mill and follow a rough tarmac road up the hill. It's a steep climb to 283m above sea level, but the splendid views of the south mainland and Foula are well worth the effort.
The NATS (National Air Traffic Services) station at the summit of Fitful Head resembles a golf ball, and it houses a radar that's part of the navigational system used by trans-Atlantic flights. Further on, Garths Ness was where the oil tanker Braer broke up in 1983, spilling twice as much oil as the Exxon Valdez spill in Alaska. However as the storm was so fierce and as the oil spilled was lighter and more biodegradable, the oil was naturally dispersed. When visiting Fitful Head, make sure you do so on a nice day as fog would ruin the experience, and please be careful when close to cliffs.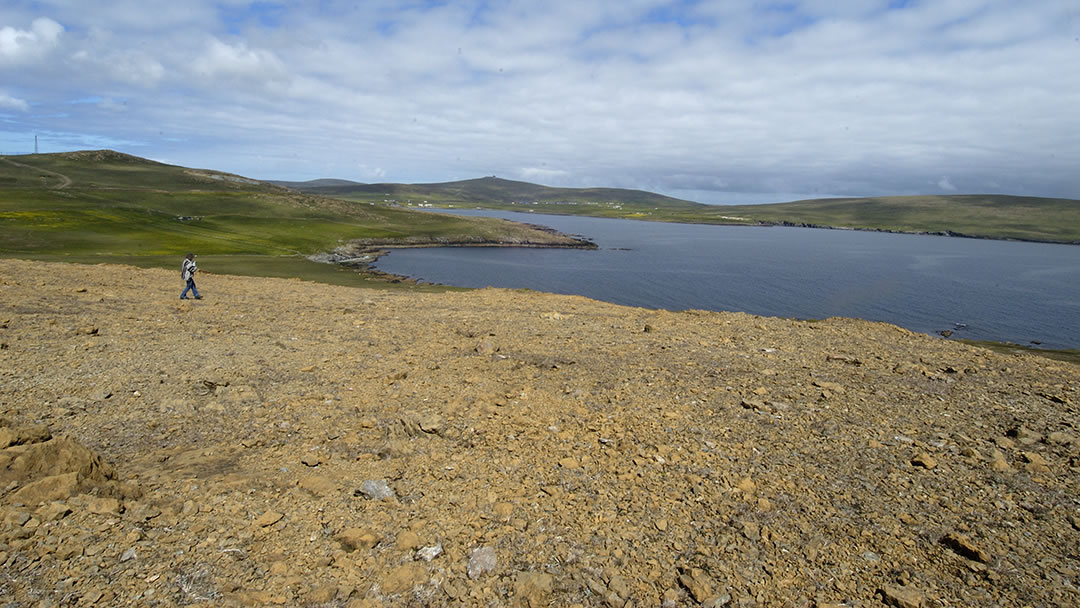 10) The Keen of Hamar, Unst
On the island of Unst there's a unique area of land that looks a little like the surface of the moon. The Keen of Hamar National Nature Reserve is a 74 acre barren and dry landscape of serpentine rock debris and unusual mineral soils. These rare conditions create rare arctic alpine plants, amongst them Edmondson's chickweed, which can only be found here. This plant was recorded by botanist Thomas Edmondson in 1837 and it can be easily seen, thanks to the handy information boards dotted all around the Keen of Hamar.

By
Magnus Dixon
Orkney and Shetland enthusiast, family man, loves walks, likes animals, terrible at sports, dire taste in music, adores audiobooks and films, eats a little too much for his own good.
Pin it!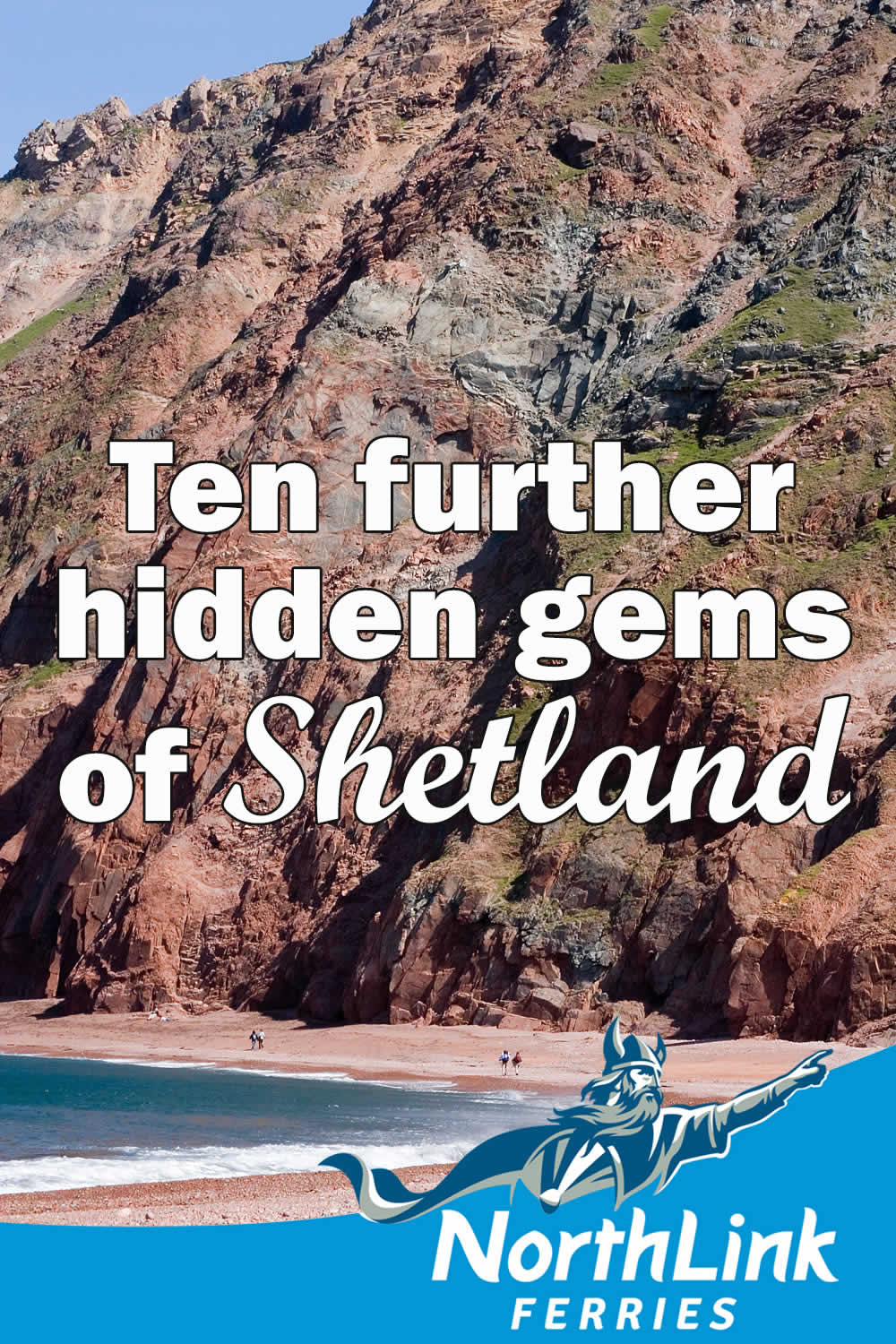 Header image: Shetland Textile Museum photo © Copyright Charles Tait