3 days in Orkney – Day One
Join travel writer – and Shetlander – Laurie Goodlad as she enjoys three days travelling around Orkney.
Autumn is a fantastic time to visit, and we were excited and eager to arrive in Kirkwall as we set off from Lerwick under a low setting sun that danced on a clock calm sea.
This itinerary captures the essence of Orkney; with its captivating archaeology, outstanding food and drink, the Creative Trail's inspiring craft experiences, and, most of all, the joy of spending quality time in the islands which are bursting with hospitality, charm and charisma. It also covers need-to-know information about getting around and making the most of any time in the islands.
This blog post was written as part of a campaign with NorthLink Ferries and Destination Orkney, who manage Orkney.com – the go-to place for discovering more about the islands and all they offer.
---
Orkney is the gateway to the Northern Isles. With a magical allure, George Mackay Brown once wrote that the 'Orkney imagination is haunted by time'. It's where 'hills tell old stories' and 'cliffs are poets with harps.'
Autumn is a fantastic time to visit, and we were excited and eager to arrive in Kirkwall as we set off from Lerwick under a low setting sun that danced on a clock calm sea.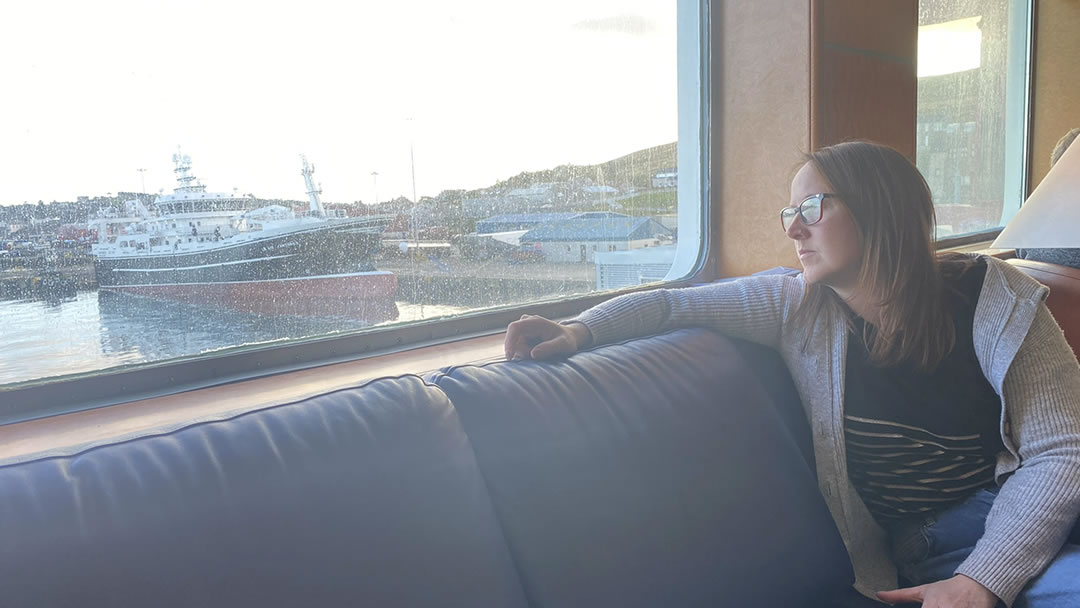 NorthLink Ferries sail between the Northern Isles all year round, stopping in Orkney en route to Shetland on alternate evenings, meaning that for those who want to explore both, it's an easy way to travel between the two island groups.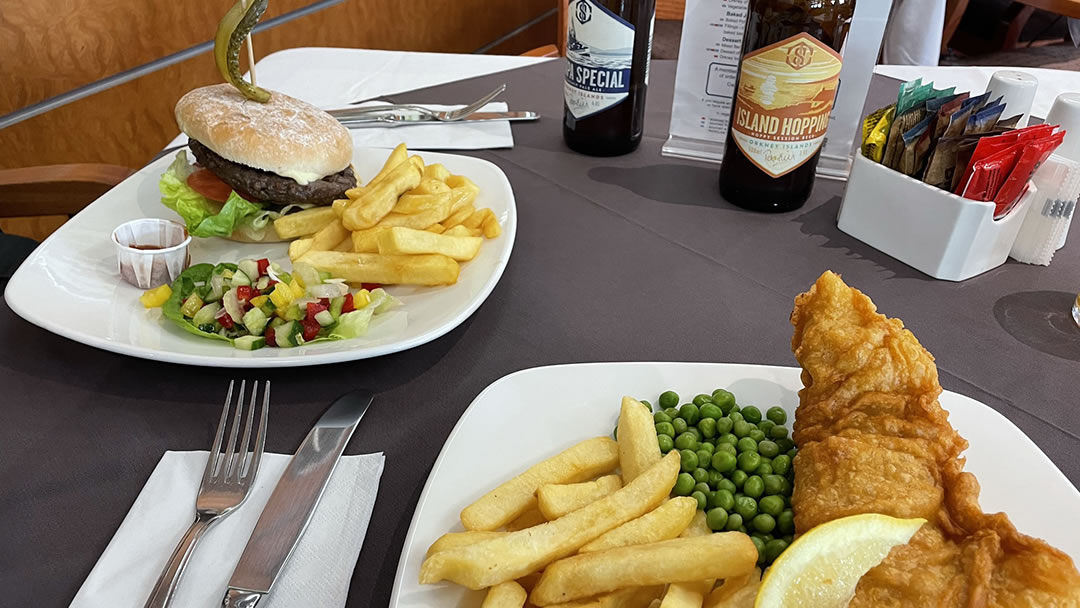 Leaving Lerwick at 5.30, we set ourselves up for the evening in the Magnus Lounge, enjoying locally sourced fish and chips washed down with Swannay Brewery's infamous Island Hopping beer – it seemed an obvious choice for our inter-island adventure.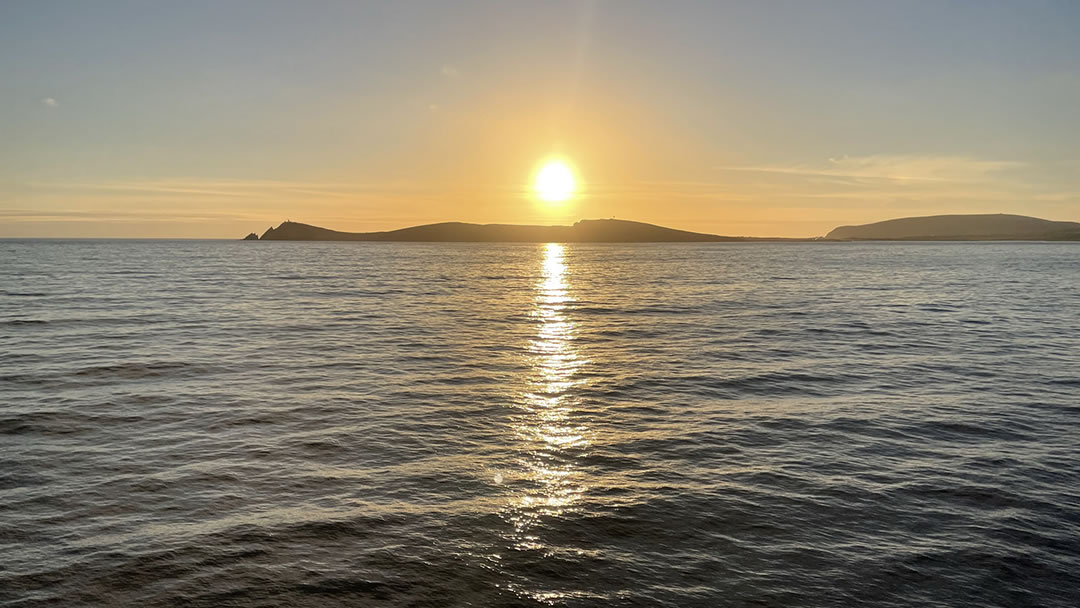 The crossing is short, taking just over five hours. Along the way, we were treated to a glowing sunset that lit up the western horizon in crimson colour and spectacular views of Fair Isle, Shetland's most southerly island. The boat passed close to the impressive cliffs that form the island that stands defiantly from the water like a green jewel, as people with their cameras thronged the decks to take photos and exchange memories of past stays or desires to one day visit this awe-inspiring island.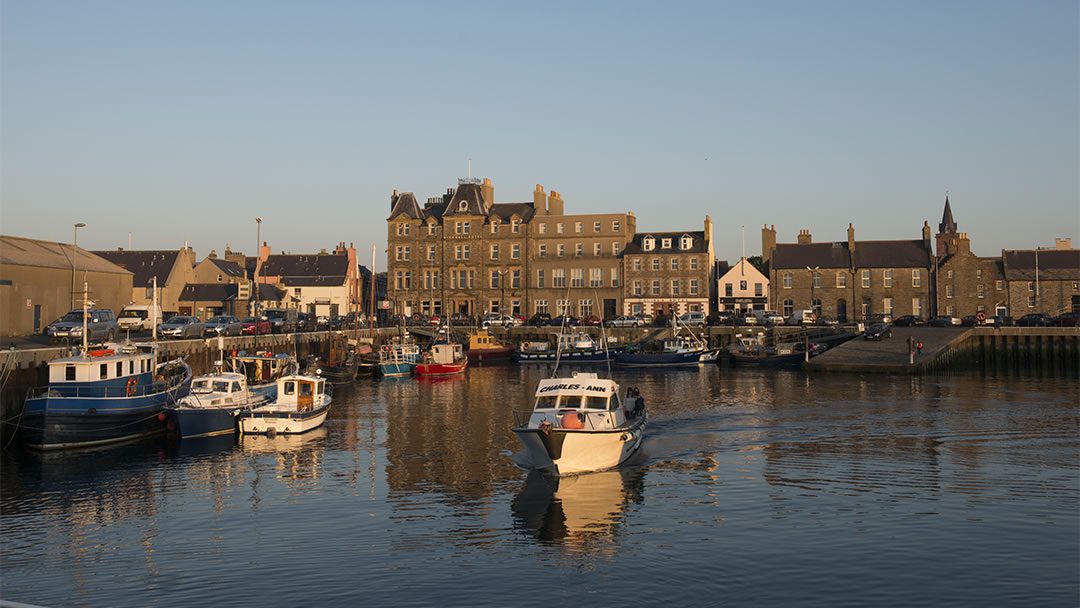 Arriving in Kirkwall at 11 pm, we checked into the newly-renovated Kirkwall Hotel, where, before bed, whisky was very much the order of the day in their themed Highland Park Bar. The hotel's new look is slick and modern yet retains the original Victorian charm of this harbour-front building.
Our comfortable room featured Orkney Tweed furnishings and walls lined with historic photographs from the nearby Highland Park Distillery; a gentle nod to the island's heritage of whisky distilling.
Day One
In the morning, feeling refreshed and fuelled by a cooked Scottish breakfast, we headed out to explore more of the islands.
Orkney consists of over 70 islands, with 20 inhabited. For this trip, we were sticking to the Mainland and those islands linked by road to the Mainland. Our first journey was south of Kirkwall, passing over the impressive Churchill Barriers until we reached Lamb Holm and the iconic Italian Chapel.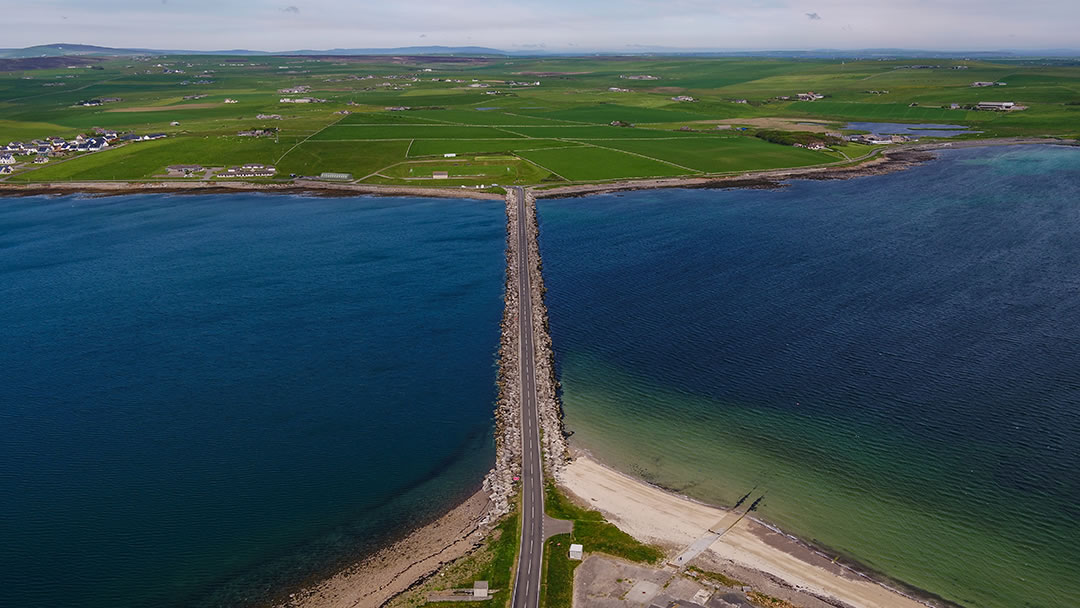 Exploring Orkney by public transport is possible, and many of the bus routes pass the main sites of interest, but having our car with us meant that we could do it at our own pace and get to all the places without walking extra miles. NorthLink Ferries allow visitors to travel with a vehicle. However, car hire is an option, and many fantastic guides visitors can book, including Orkney Tailor-Made Tours, My Orkney Tours and Lizzie's Orkney Tours.
Across Orkney, reminders of the island's wartime past are evident, and our first encounter came as we passed over Barrier Number One from the Mainland to Lamb Holm.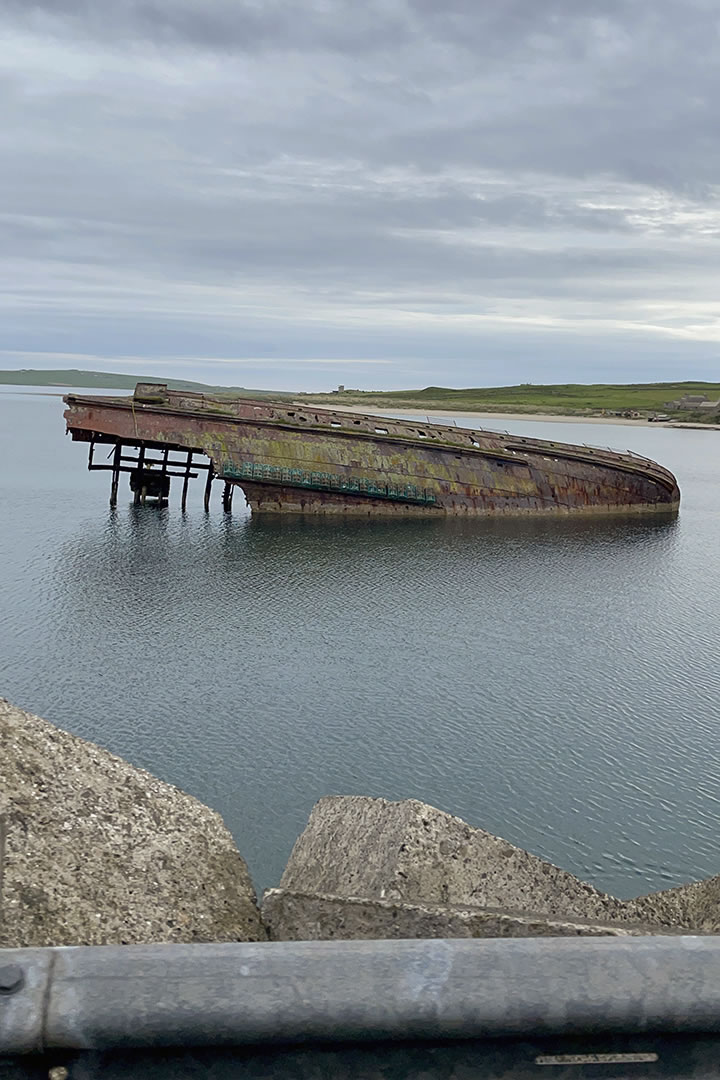 The four Churchill Barriers, which create causeways linking the Mainland to Lamb Holm, Glimps Holm, Burray and South Ronaldsay, were ordered by Winston Churchill following the sinking of the Royal Oak in 1939 with the loss of 834 lives. The barriers were to provide safety to ships at anchor in the strategically important Scapa Flow by blocking eastern approaches to the Flow.
Work started in 1940 and was completed by Italian Prisoners of War, who created the incredible and thought-provoking Italian Chapel, which still welcomes visitors today.
We were lucky enough to join a tour of the Chapel with local guide Margaret Hay who runs Orkney Tailor-Made Tours with her husband, David Murdoch.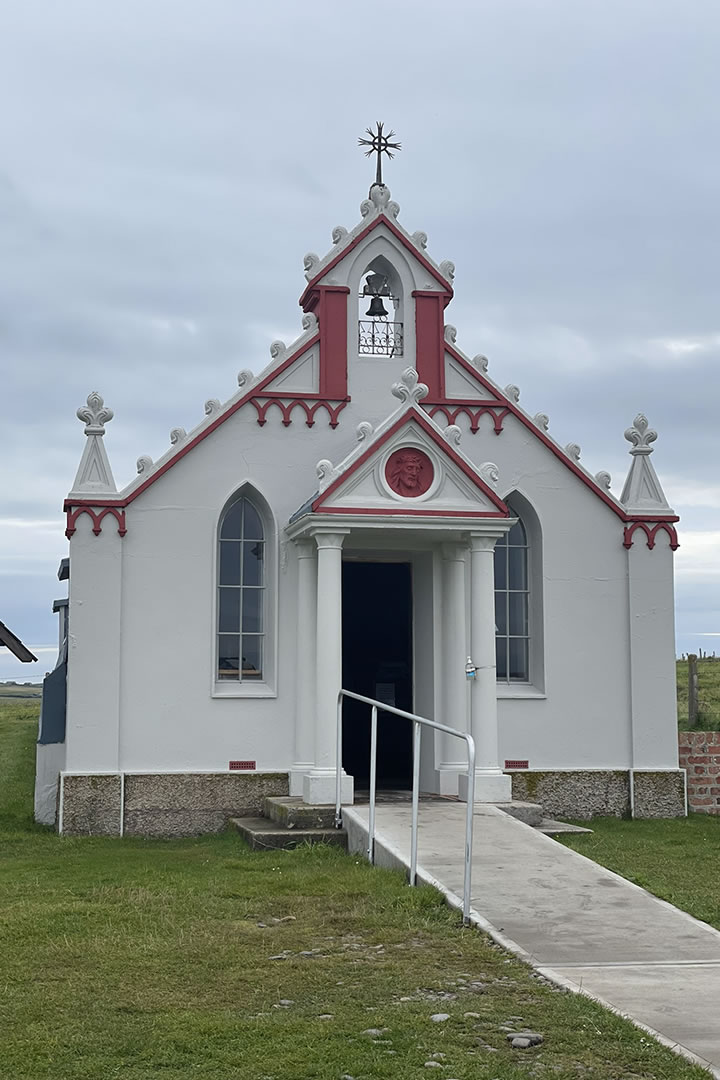 The chapel was built by a team of Italians led by Domenico Chiocchetti, a talented artist who constructed the small chapel from two Nissen huts. The chapel's intricate and detailed paintwork brings the building to life and is characterised by soft, feminine details and messages of peace, clearly influenced by grand Italian buildings of worship.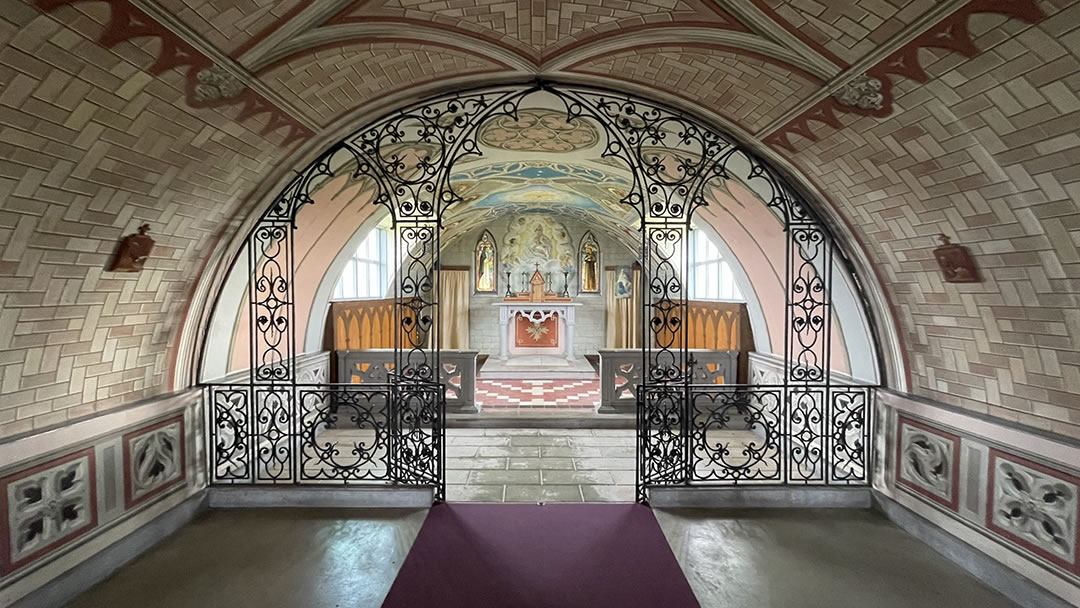 The utilitarian building is painted in a 3D effect, creating a brickwork effect that lines the walls, and combines detailed and ornate murals. Constructed almost entirely using the concrete used for the Barriers, small details were created from things they had 'lying around'; corned beef tins make ornate lights, and scrap metal was forged into an impressive wrought-iron sanctuary screen, framing the symbolic image of Madonna and Child.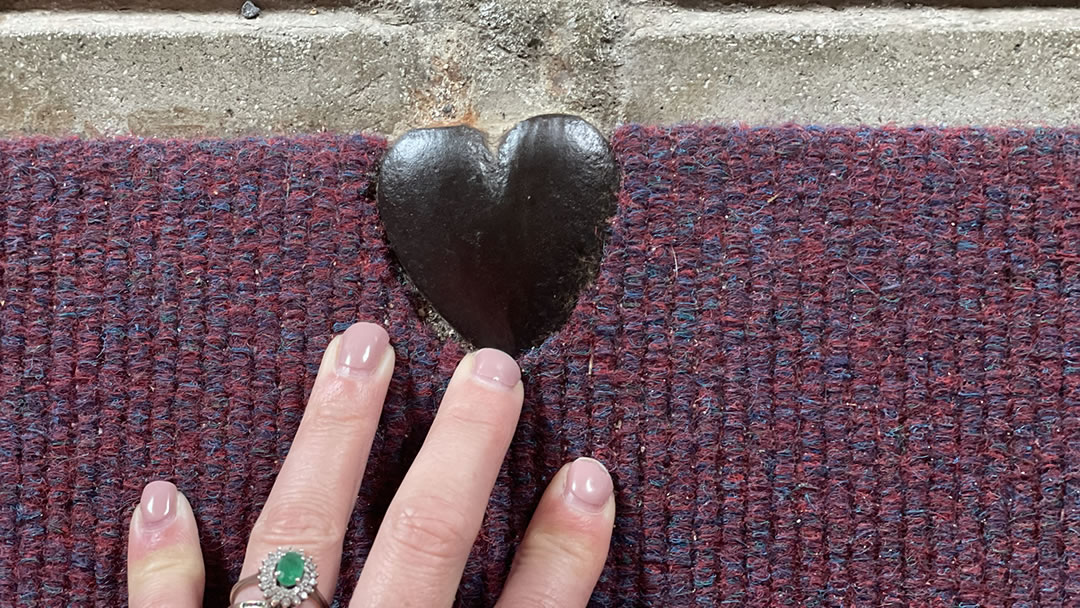 Afterwards, reflecting on the incredible beauty and friendships born through war, we crossed the remaining barriers, ending at Orkney's southernmost point at Burwick, where the Scottish Mainland is visible 30 miles away.
Afterwards, a half-hour drive found us back in Kirkwall, where we were to spend the afternoon.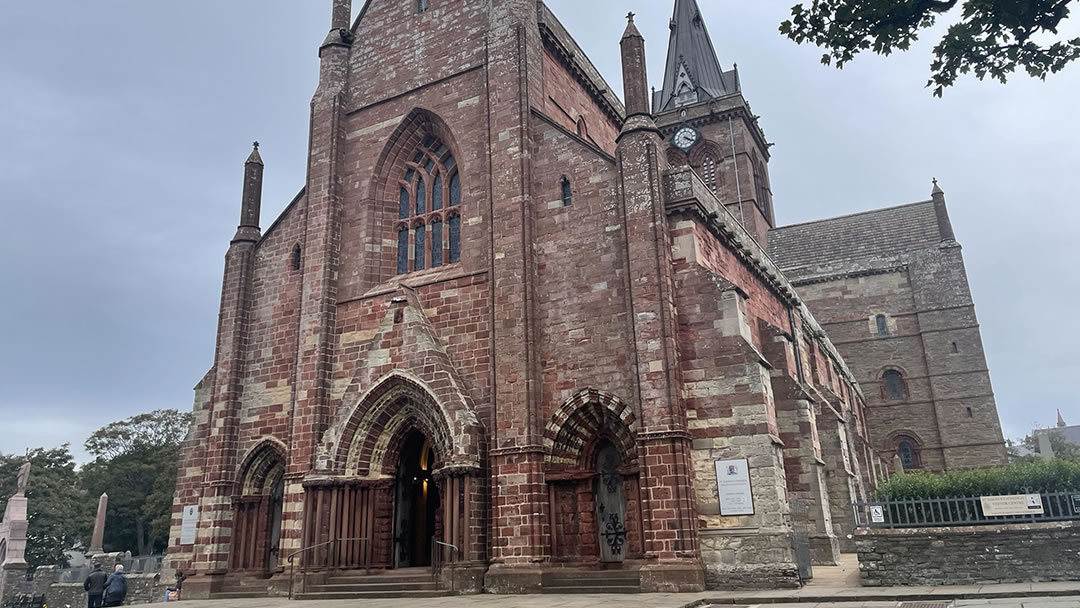 Kirkwall, with a population of around 8,500, is classed as a city due to the imposing presence of the St. Magnus Cathedral that dominates the harbour town's skyline. This impressive red and yellow sandstone cathedral was built in the 12th century and is still a place of worship and contemplation.
Across the road, Judith Glue's Real Food Cafe offers a culinary extravaganza, with a simple menu bursting with local produce, a real celebration of Orkney food and drink. After a Westray crab salad and an Orkney cheese and ham melt, we were ready to set off again through Orkney's food and drink scene with a visit to the Scapa Distillery just a few miles from Kirkwall, overlooking Scapa Flow.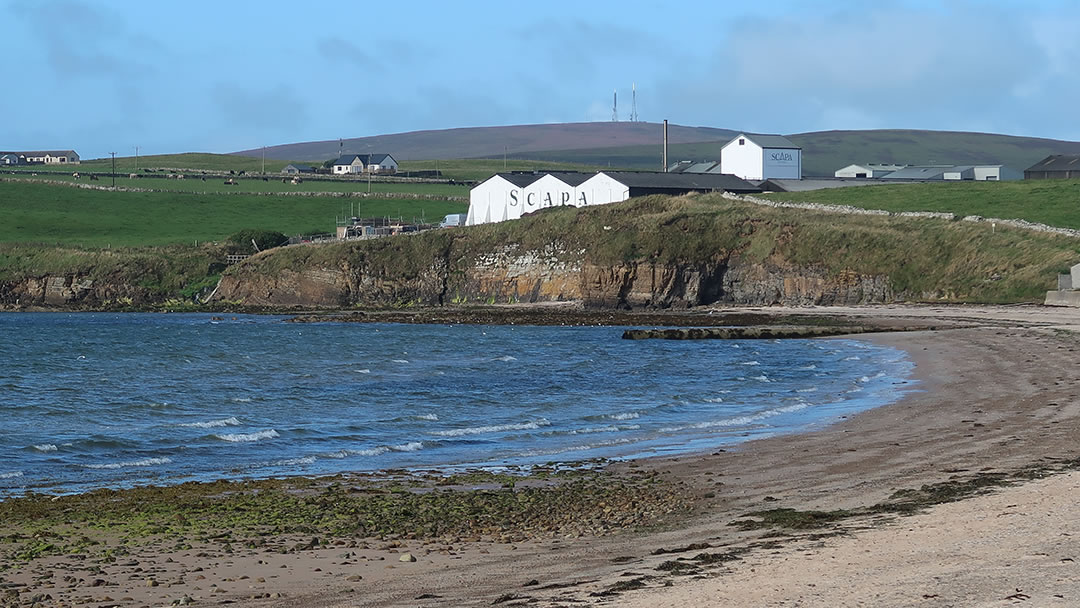 Brewers have been distilling whisky at Scapa since 1885, and distillery guide Jim gave us an informative and entertaining tour of the warehouse and a tasting of their signature whiskies.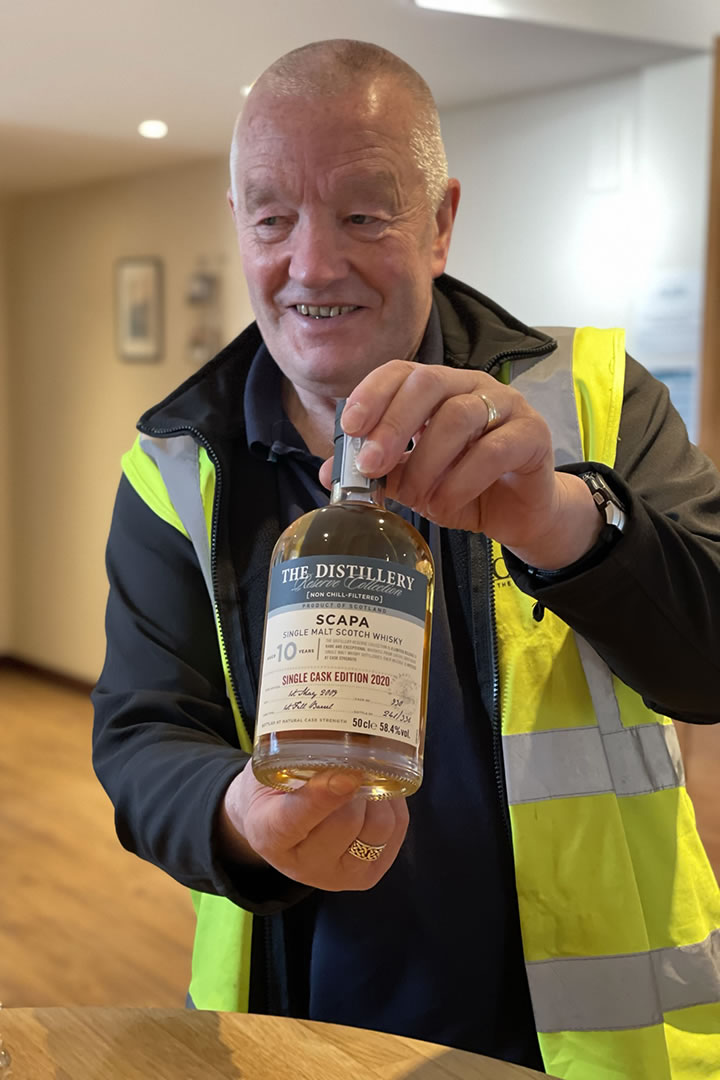 Unlike other island distilleries, Scapa doesn't have a peated flavour, and the smooth, honeyed drams went down easily as Jim regaled us with stories of Orkney – and its whisky – from Jim, who oozed enthusiasm and knowledge.
Kirkwall is also home to Highland Park, where the distillery there have been brewing since 1798. Tours and tastings are also available here, but one distillery was enough for me as the lure of High Street was calling.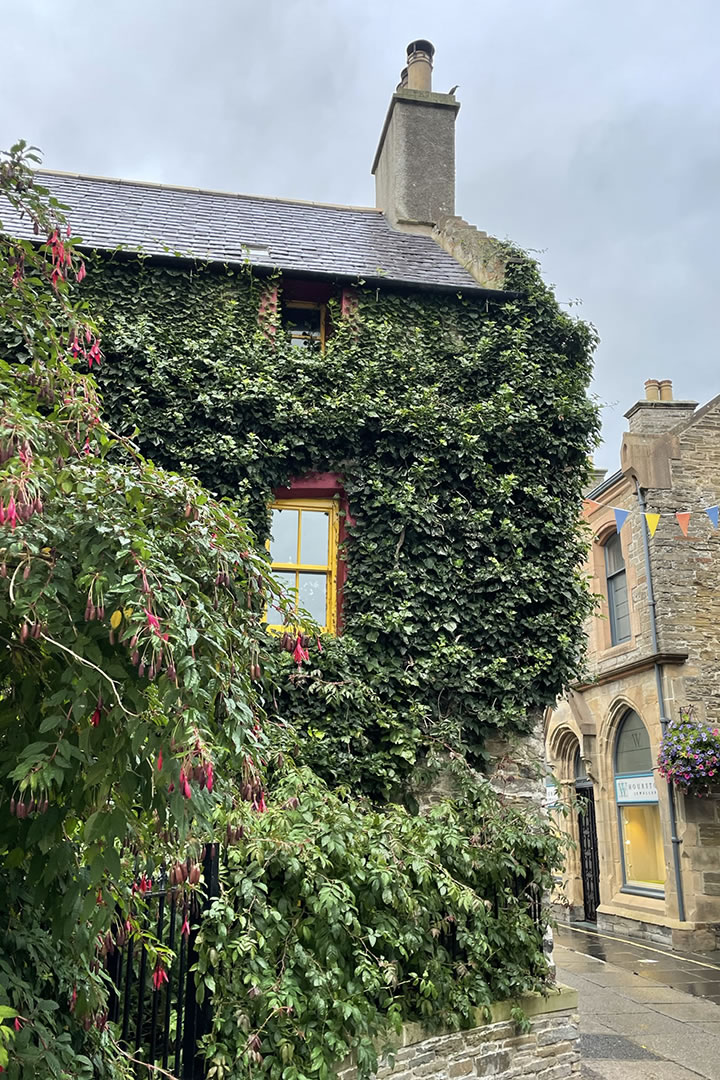 Kirkwall's picturesque High Street has been voted Scotland's most beautiful, and it's easy to see why, with its winding streets, narrow lanes and historic buildings that weave 'higgledy-piggeldy' through the town centre.
With names like Sheila Fleet, Hume Sweet Hume, Judith Glue, Ola Gorie and Starlings selling souvenirs, crafts, jewellery and knitwear, there's no shortage of shopping choices for the opportunistic purse!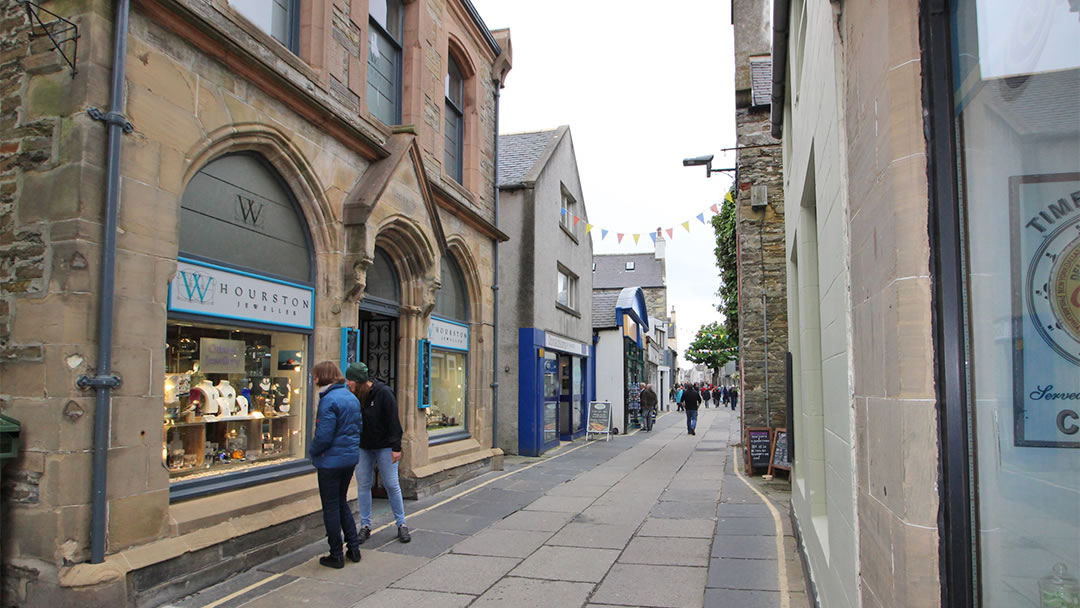 We also called in at the Brig Larder, arguably the heart of Orkney's food and drink scene. The variety on offer struck me; from butcher meats and cheeses to biscuits, breads and pastries, there was no shortage of fine food available in the islands.
Alas, shopping is tiring work, and we soon found ourselves propping up Kirkwall Hotel's Highland Park Bar, sampling gins from the Orkney Gin Company, Kirkjuvagr and the Deerness Distillery as part of the hotel's refreshing 'gin flight'.
The hotel's Harbour View Restaurant offered the perfect end to a super day through Orkney, with a menu involving local produce. I opted for scallops and salmon while him indoors opted for the local cheese followed by lobster Thermidor which was reasonably priced and deliciously prepared.
Read about my second day in Orkney!

By
Laurie Goodlad
Born and raised in Shetland, Laurie loves the unique history and culture there so much that she started her own tour company offering visitors the chance to see the isles through the eyes of an islander. Find out more at
www.shetlandwithlaurie.com
Pin it!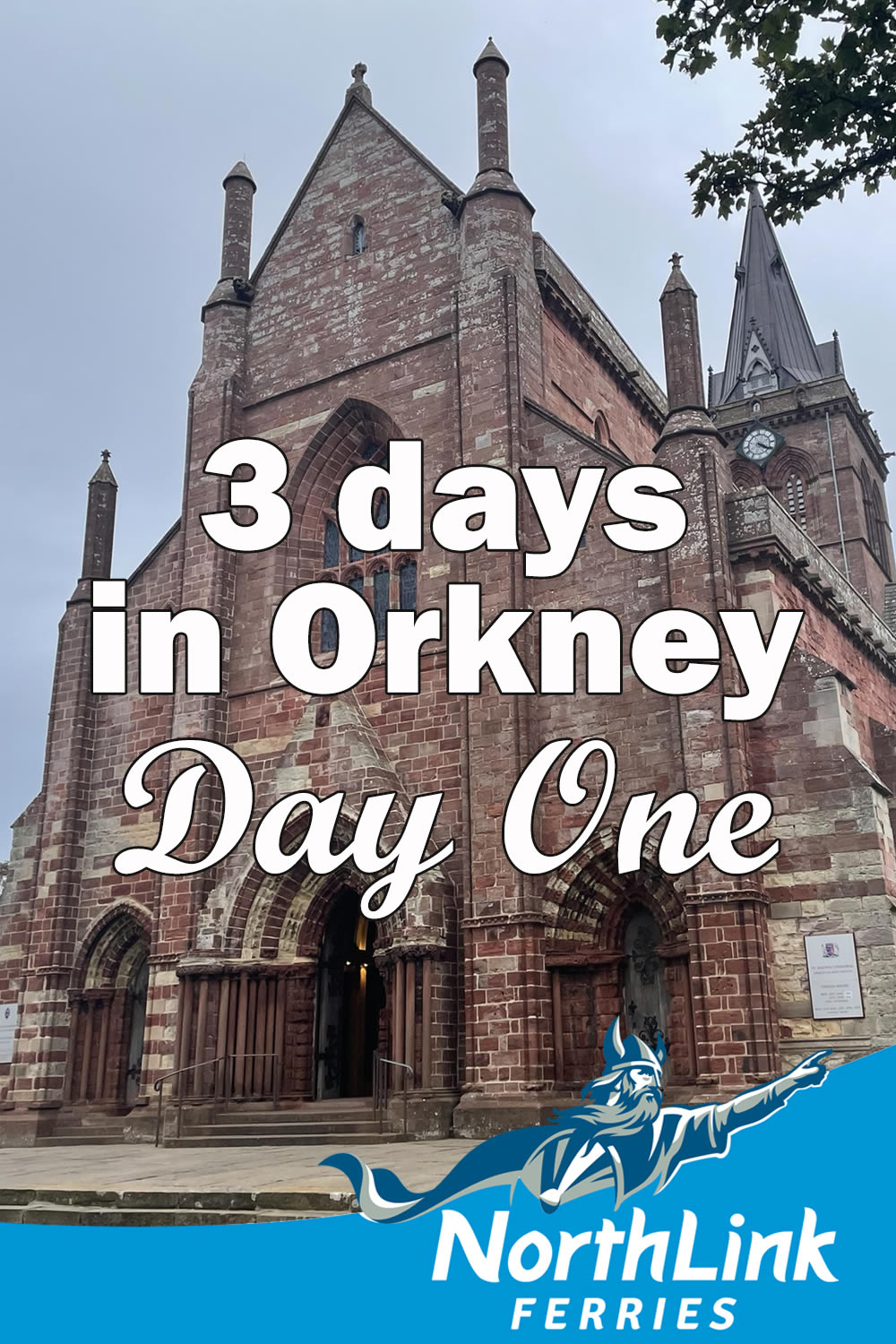 Header image: Laurie Goodlad at Skara Brae in the Orkney Islands photo © Copyright Laurie Goodlad