Ten further hidden gems of Orkney
There are so many great places to see in Orkney – and it's a shame that not all of them are as well known as Skara Brae, the Ring of Brodgar and the Old Man of Hoy. We've compiled a list, an insider's guide, to some less familiar but still brilliant places to see in Orkney – we hope that you'll agree these are gems indeed!
At Woodwick House, there's a lovely natural woodland which follows a wide burn down to the shore. When the bluebells come out, Woodwick is particularly lovely!
See also:
Ten hidden gems of Orkney
Ten more hidden gems of Orkney
An extra ten hidden gems of Orkney
Ten additional hidden gems of Orkney
Another ten hidden gems of Orkney
Ten New Hidden Gems of Orkney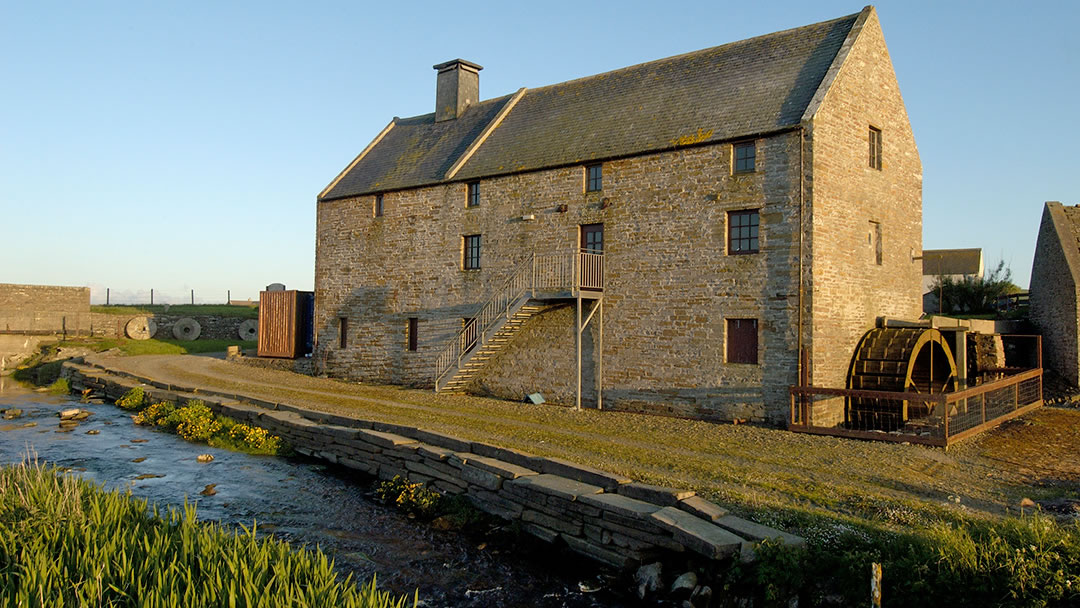 1) Barony Mill, Birsay
The Barony Mill, also known as Boardhouse Mill, is in Birsay and it's a working watermill, built in 1873. Beremeal is still made here over the winter, using traditional milling techniques. Beremeal is ground from an old fashioned four-row barley which is still grown in Orkney because it is tolerant of cool temperatures and a short growing season. There's a kiln here for drying the grain and you can buy a bag of beremeal for home use and a recipe book too! Fascinating (and free) tours are available between May and September which even the kids will enjoy.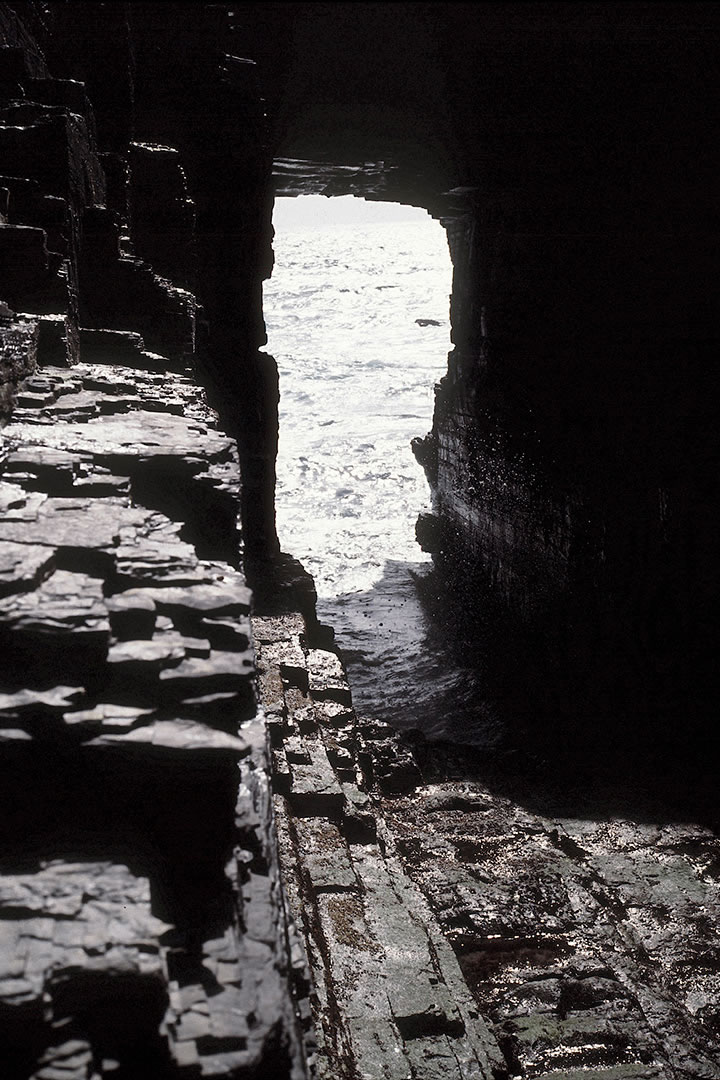 2) The Hole O'Row, Skaill, Sandwick
The Hole O'Row is located at the south side of the lovely sandy Bay of Skaill. It's a hole worn through the sea cliff. On a winter's day when the Atlantic waves roll into the west coast of Orkney the sea explodes through this gap in the headland – it's a pretty spectacular sight to see!
On a calmer day the Hole O'Row is well worth going to see up close, and there's a fine view north and south all the way to the Old Man of Hoy. Continue south towards Yesnaby and you'll find fossils of Stromatolites – primitive plants which created the oxygen-rich atmosphere of the planet!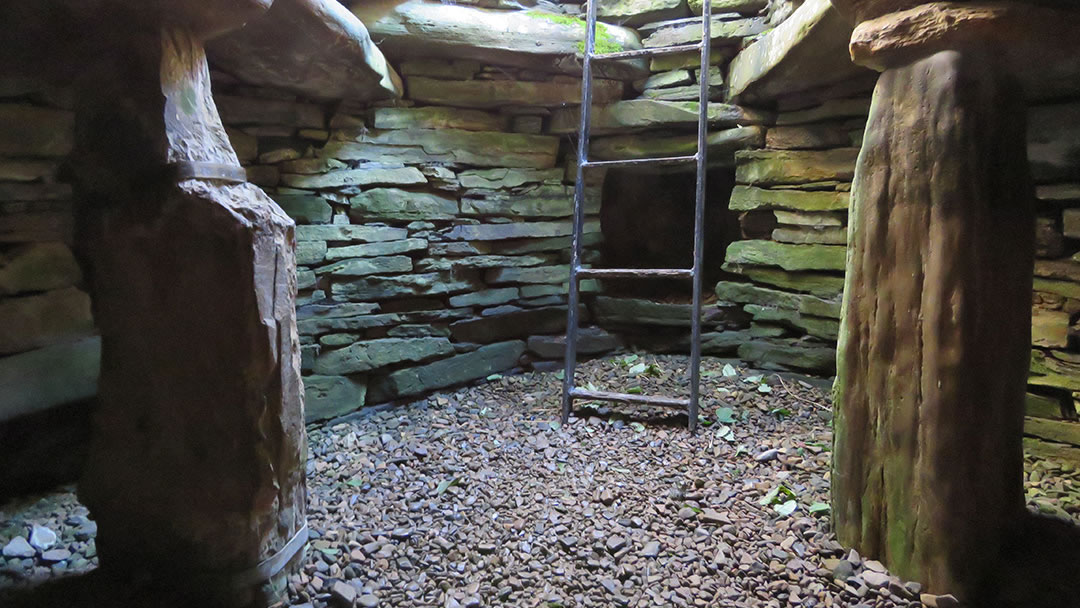 3) Rennibister Earth House, Firth
Rennibister Earth House is located under Ward Hill on the shore of the Bay of Firth. You'll see the sign for it on the road from Stromness to Kirkwall. This little archaeological treasure is surrounded by a working farmyard. It was discovered in 1926 when an item of heavy farm machinery collapsed the roof!
It was once a house occupied in 1000 BC. There are four pillars which support the roof and a stone lined chamber. After it fell out of use, Rennibister Earth House was used as a burial vault. The bones of six adults and twelve children were found at Rennibister.
These days you climb into Rennibister Earth House from a hatch into the chamber – it's a bit like exploring an Indiana Jones tomb!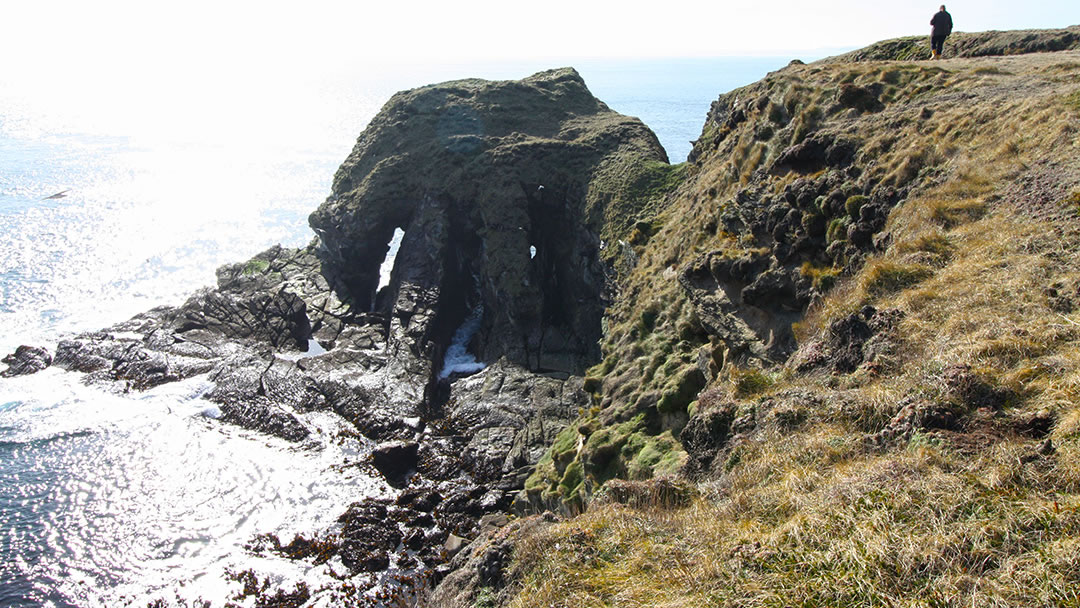 4) The Alter at Harrabrough Head, South Ronaldsay
One of the most fascinating coastal features around Orkney, the Alter at Harrabrough Head is in South Ronaldsay, close to Herston Village. The sea has eaten three tunnels into the stone of a promontory, making it resemble a lions paw, a bear or a tarantula! The Alter is a fine place to see puffins and gannets, and the sight of the sea washing through it is quite spectacular!
There's a coastal path to Harrabrough Head along the cliff top. Take care however, as some of the path is a bit precarious and unsuitable for children or those with unsteady feet!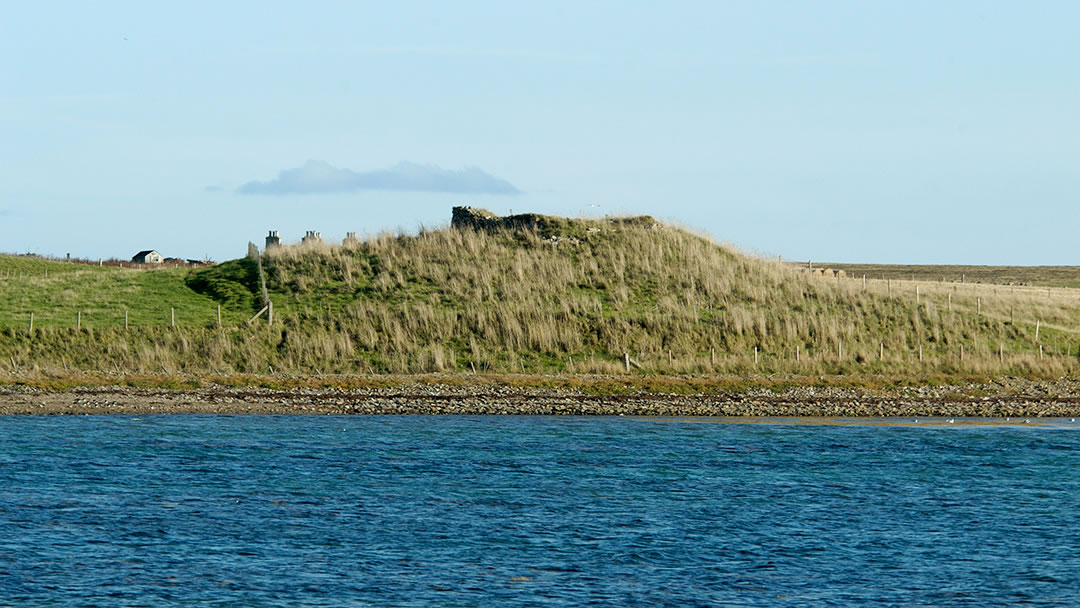 5) Castle Howe, Holm
Situated near St Nicholas Kirk in Holm, Castle Howe isn't much to look at now, but it was once a very important site! Castle Howe is a a small stone Norse castle built on top of an Iron Age fort. Though it was partially excavated in the 1930s, not much of what was found (walls, a quern and a flight of stone steps) is visible any more. Castle Howe resembles Cubbie Roo's Castle on Wyre, and though the lower part is definitely a broch site, unusually there are no circular walls. It sits on top of a grass-covered mound by a shore with a tremendous view. Bring your imagination along to this hidden gem!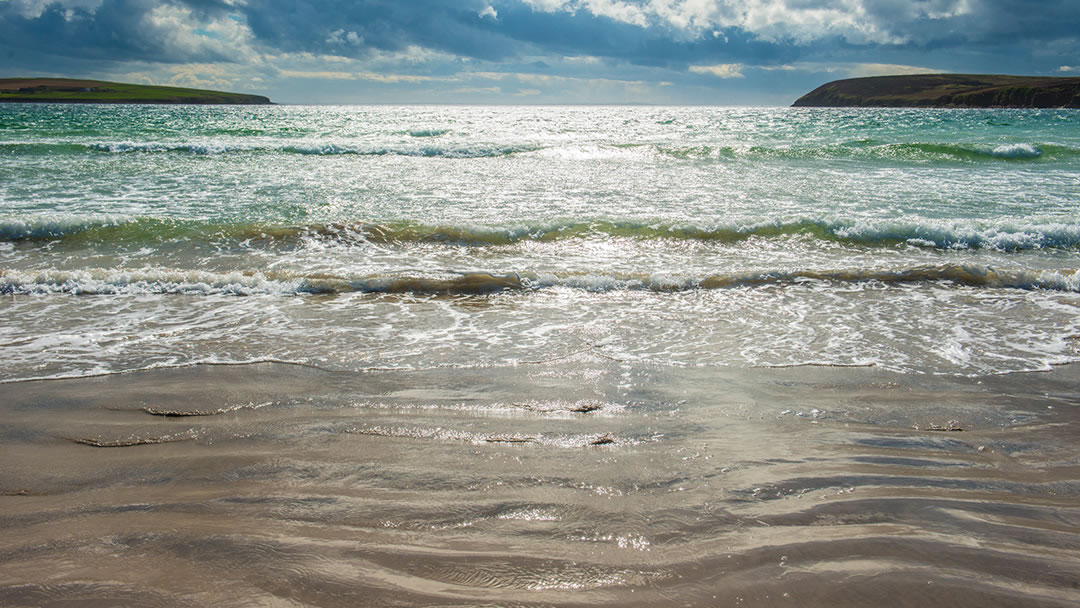 6) Sands o' Wright, South Ronaldsay
The Sands o' Wright is a fantastic beach in South Ronaldsay. This lovely bay has crisp golden sand and tropical colours to the sea. It's easy to see why this beach is the venue every August for the Boy's Ploughing Match! We'd also recommend travelling further on to Hoxa to see Hoxa Head, Hoxa Tapestry Gallery and a particularly fine panoramic view of Scapa Flow.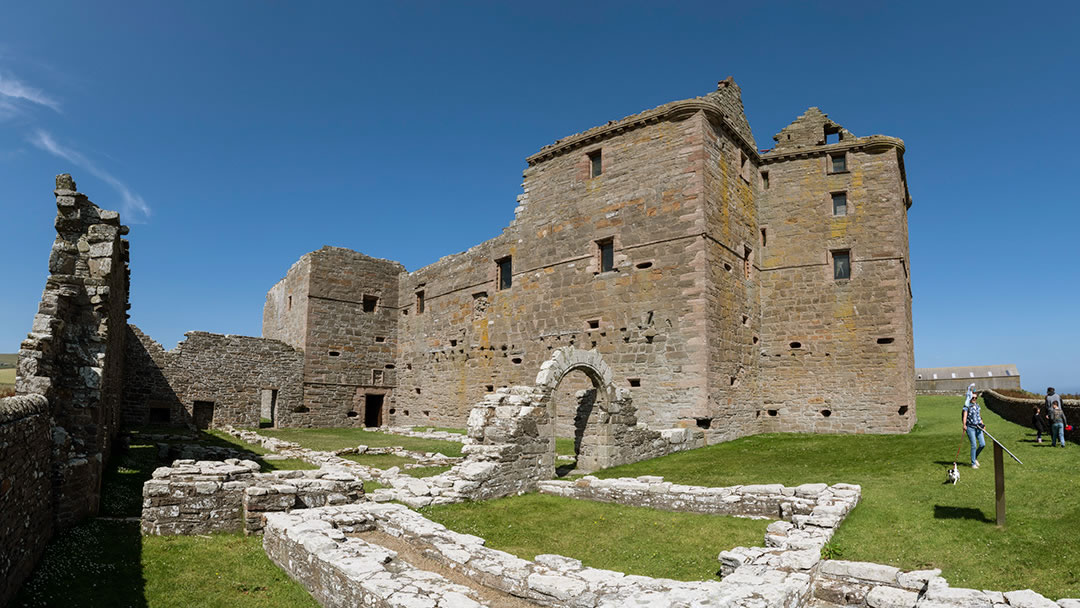 7) Noltland Castle, Westray
Located close to the village of Pierowall in Westray, Noltland Castle was built in 1560 by Gilbert Balfour, the Sheriff of Orkney whose politics made him a man with many enemies. The building reflects a paranoid personality – there are 71 gunloops in the seven foot thick walls! Noltland Castle passed though many hands, including the deeply unpopular father and son, Lord Robert Stewart and Earl Patrick Stewart. Though it is grand, with a massive kitchen and an impressive hall, it is sad that it was probably never much more complete than it is today.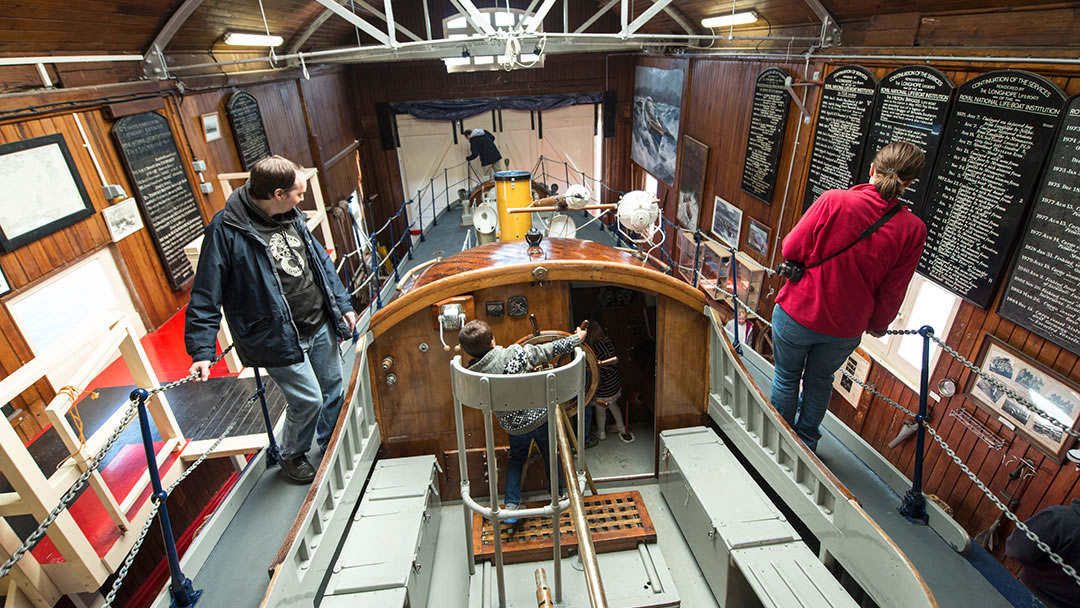 8) The Longhope Lifeboat Museum, Brims
On the island of Hoy at Brims, the former lifeboat shed is now a museum. The current Longhope Lifeboat, the 'Helen Comrie' is docked at Longhope Pier. However the old lifeboat, 'Thomas McCunn' can be found within the Longhope Lifeboat Museum. It's an impressive lifeboat, which served between 1933 and 1962 and saved 308 lives. The steep steel slip which launched the lifeboat into the water is also very striking to see!
The Longhope Lifeboat Station was opened in 1874 and the Longhope Lifeboat since then has saved over 500 lives. The museum also tells the story of the tragic night on 17th March 1969 when the lifeboat TGB capsized, with all eight crew men losing their lives. A bronze statue in honour of these men can be seen in nearby Osmandwall Cemetery.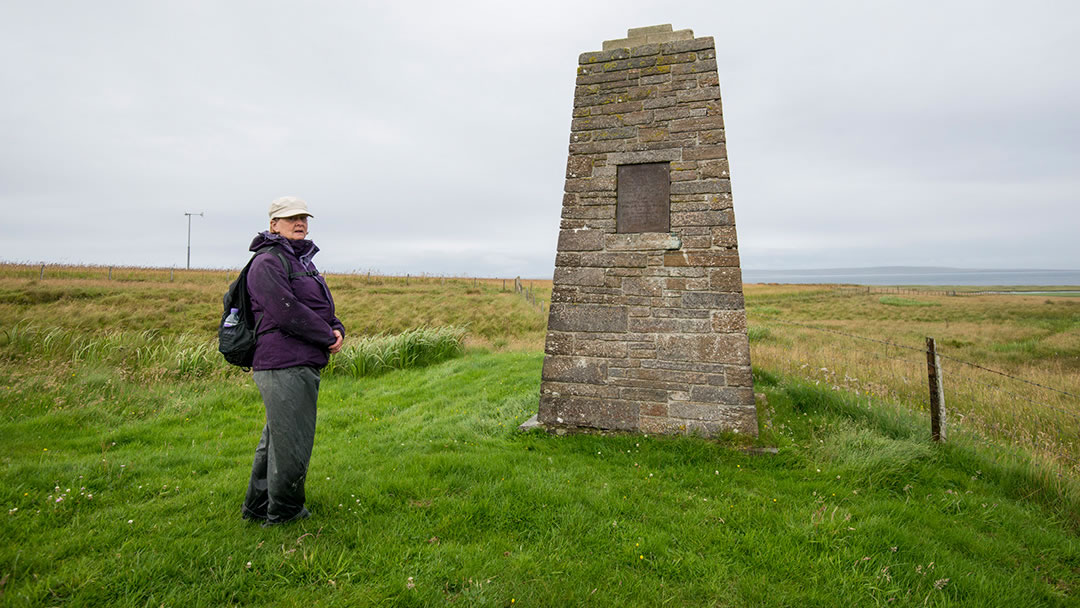 9) St Magnus Cenotaph, Egilsay
The St Magnus Cenotaph marks the place on the Island of Egilsay where Earl Magnus was killed on 16th April 1116. It was designed by John Firth of Kirkwall and erected in 1937 to commemorate the octocentenary of St Magnus Cathedral.
Magnus and his cousin Haakon were Viking Earls of Orkney, but Haakon was not keen on the idea of sharing power. They agreed to meet on Egilsay for a peace treaty, but Haakon had other ideas! St Magnus was later canonised and the Cathedral in Kirkwall was built in his name. Egilsay is a lovely island to visit and the cenotaph is a grand place to contemplate Orkney's unique heritage.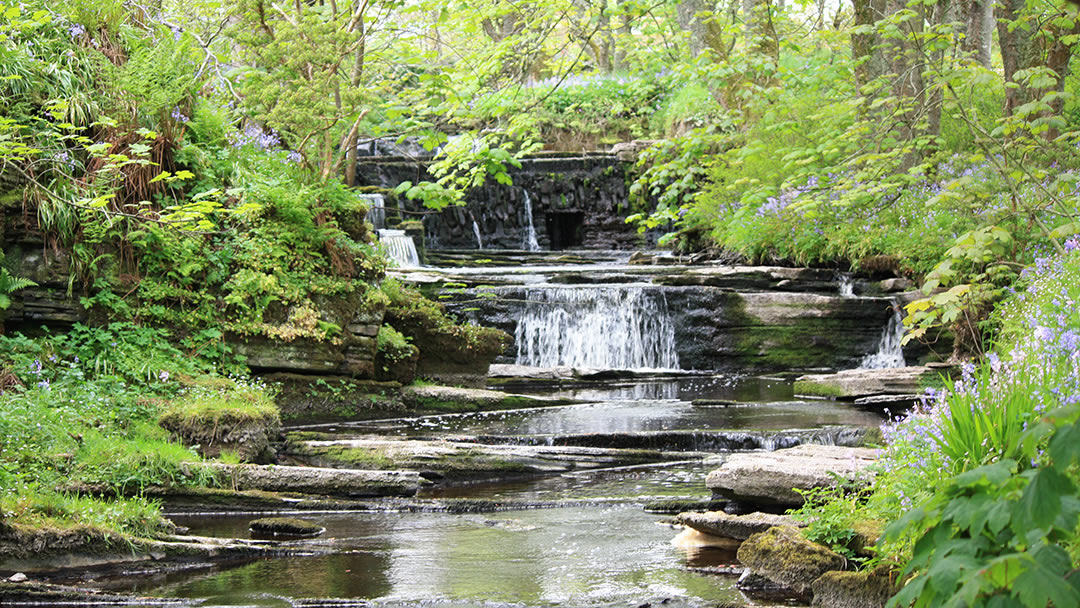 10) Bluebells at Woodwick House, Evie
Woodwick House in Evie offers Bed and Breakfast and Self Catering Accommodation, though it's also a lovely place to visit for a quiet walk. There's a lovely natural woodland which follows a wide burn down to the shore. We highly recommend a relaxing walk here – the lazy waterfalls are very picturesque, there's a beautiful old dovecot to see and when the bluebells come out, Woodwick is particularly lovely!

By
Magnus Dixon
Orkney and Shetland enthusiast, family man, loves walks, likes animals, terrible at sports, dire taste in music, adores audiobooks and films, eats a little too much for his own good.
Pin it!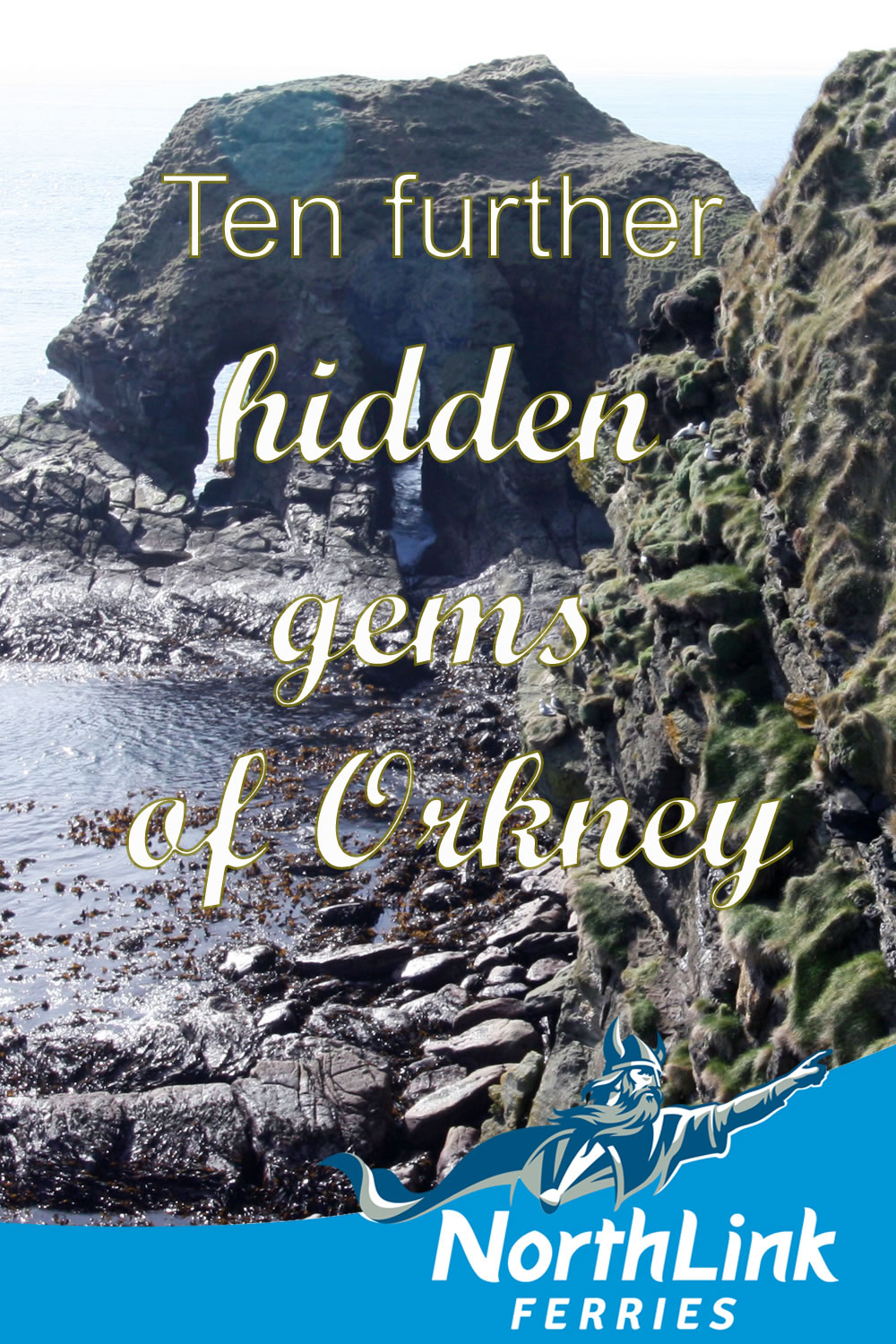 Header image: Harrabrough Head in South Ronaldsay, Orkney photo © Copyright Magnus Dixon