Ten more hidden gems of Orkney
Last year we wrote about some of the great places to visit in Orkney that don't make the front cover of the tourist brochure! Here are ten more brilliant places to visit, that are a bit more unusual and less well known than the Ring of Brodgar and Skara Brae!
The Rendall Doocot is a Beehive shaped building, just down a hillside. Pigeons still live in the Doocot, so when exploring, make sure you're not wearing your best shoes!
See also:
Ten hidden gems of Orkney
An extra ten hidden gems of Orkney
Ten further hidden gems of Orkney
Ten additional hidden gems of Orkney
Another ten hidden gems of Orkney
Ten New Hidden Gems of Orkney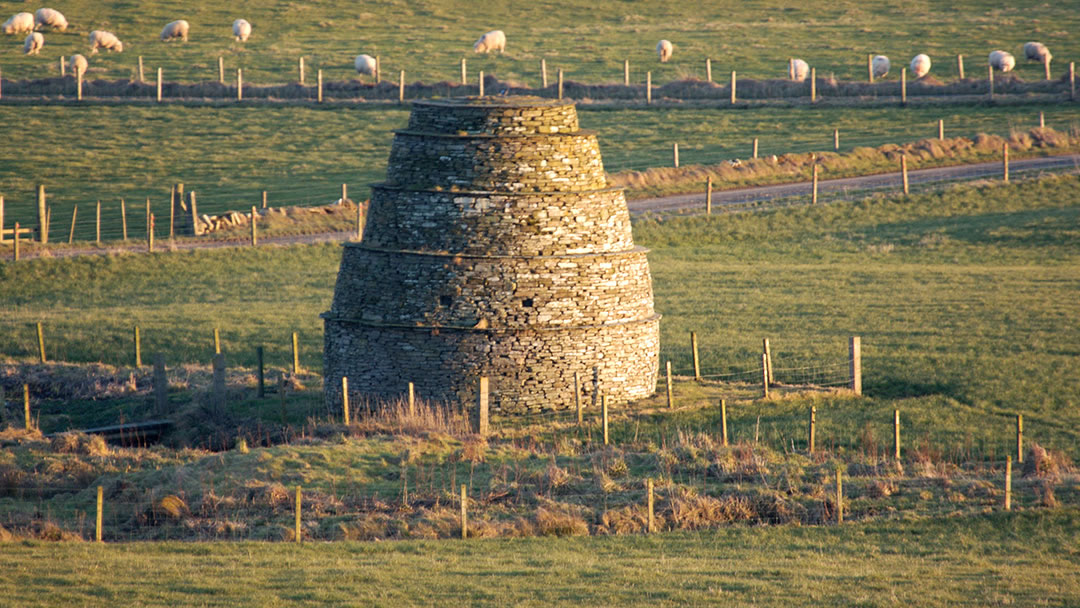 1) The Doocot, Rendall.
Drive from Finstown to Evie, and just after Norseman's village, turn right and travel down a road marked Doocot for another 2 miles. You'll spot the Doocot, a Beehive shaped building, just down a hillside. It's an amazing place which was used to house pigeons in the past. Pigeons were eaten during the winter, and their dung was used to fertilise soil! Pigeons still live in the Doocot, so when exploring, make sure you're not wearing your best shoes!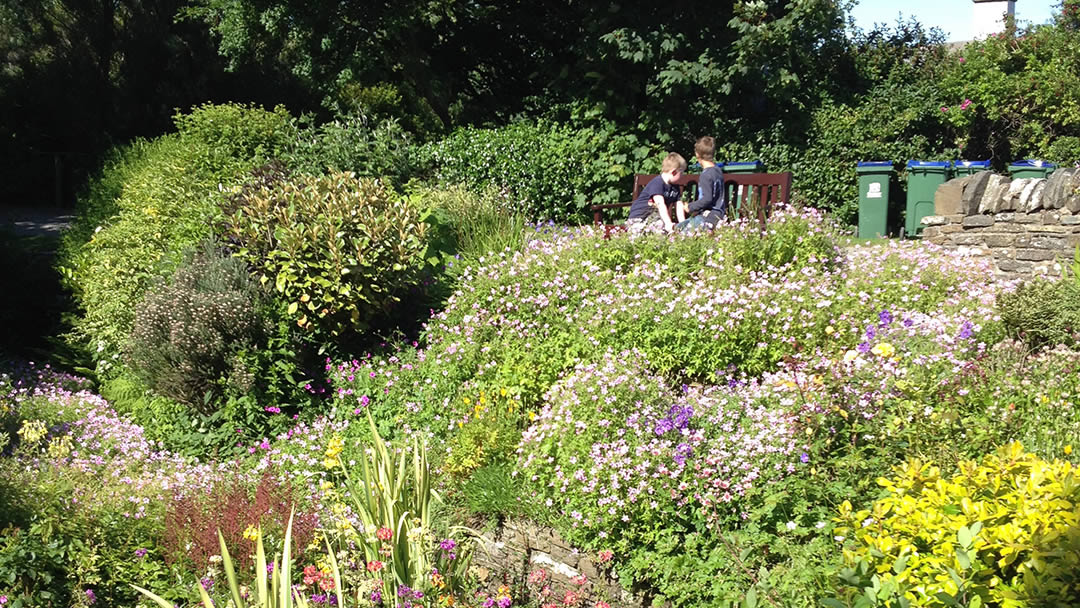 2) Firth Park
This park is found by travelling through Finstown and turning up the road marked 'Heddle Hill' by the Firth Church. It's located at the back of Firth Church and there's a car park in the middle. Firth Park is a beautiful quiet and safe public garden with a burn running through it. There are lots of secret paths to explore, and a wonderful variety of plants. Kids and adults will love it here.
3) The Listening Wall
Near Marwick Bay and built in 2015, the Listening Wall is located 1/2 mile from the Loons bird hide. In World War 2, similar parabolic walls were created in the south of England to amplify the noise of incoming enemy planes. Here, the Listening Wall helps you appreciate the sounds of the wading birds that nest here. Keep an eye out for the beautiful stones carved with poetry from local children.
4) The Broch of Borwick
When visiting Yesnaby, most people park and travel southwards towards the seastack, Yesnaby Castle. We'd recommend going in the opposite direction and following the cliffline northwards. Not only will you cross a hillside known for the rare flower Primula Scotica, you'll find an Iron Age broch in a dramatic and precarious position, perched high on an eroding headland!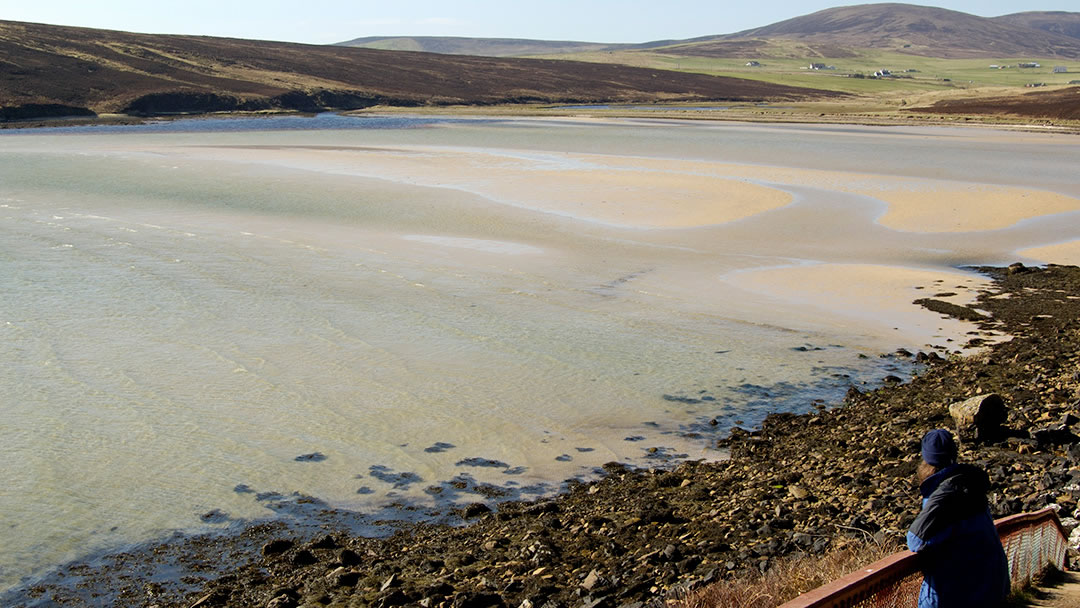 5) Waulkmill Bay, Orphir
This lovely Orphir beach made it onto our list of Orkney's finest beaches! It's a long shallow sandy bay, which is reached by a staircase (with banisters) down a cliff and a short clamber over some rocks. When the tide is receding, much of Waulkmill Bay is covered with patches of sand and just a couple of inches of water, making it an ideal beach for paddling!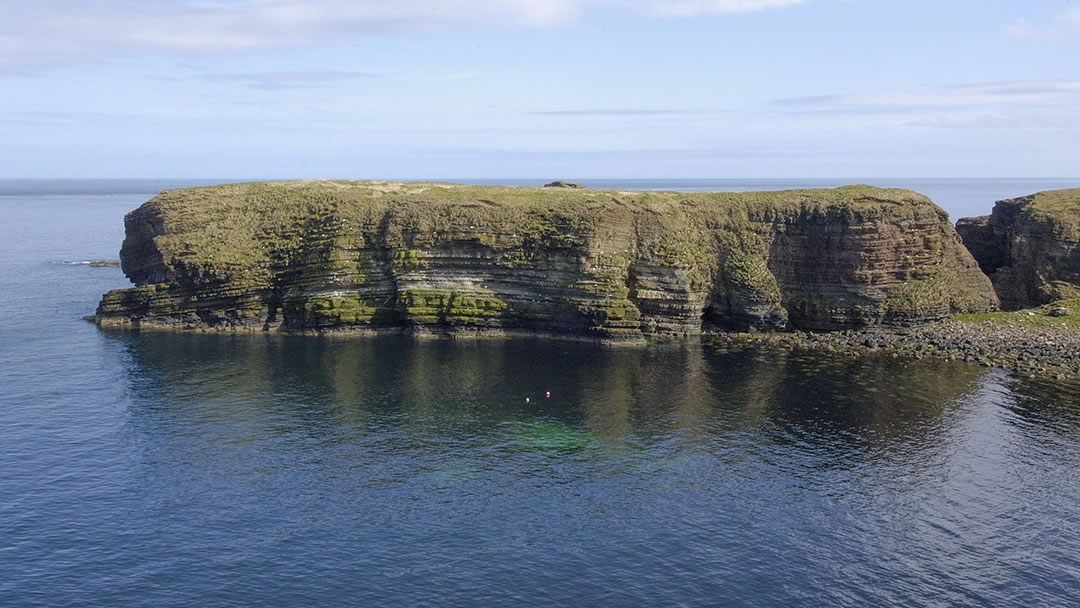 6) Brough of Deerness
One for the more adventurous! Travel to the East of the Mainland Deerness, park at the Gloup (a magnificent collapsed sea cave) and walk along the cliffs of Mull Head Nature Reserve. You'll reach a small piece of land separated from the cliff – this is the Brough of Deerness. There is a steep, narrow staircase to the top, where you'll find the remains of a chapel from the late Norse period.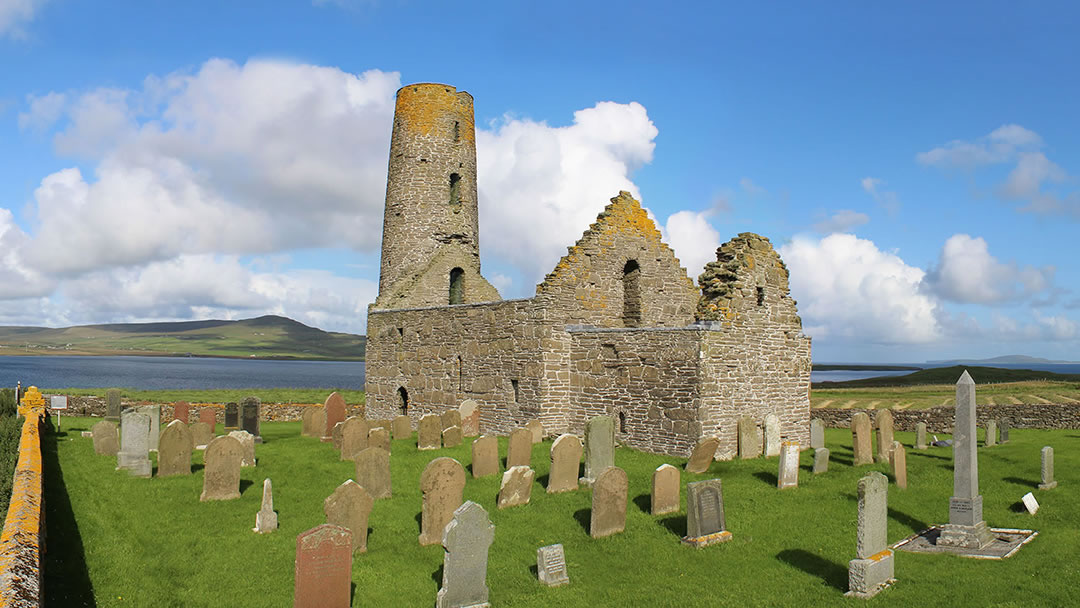 7) St Magnus Church, Egilsay
This iconic church stands out against the low skyline of Egilsay. The church has an unusual Irish style round tower which is rare in Scotland. The building is roofless but otherwise the church is a splendid building – and there are benches inside for weary travellers! It is dedicated to St Magnus, a Norse earl who shared his Earldom of Orkney with his cousin, Earl Haakon. However, the cousins fell out, and Magnus was eventually murdered on Egilsay around 1115 during what was meant to be a peace treaty.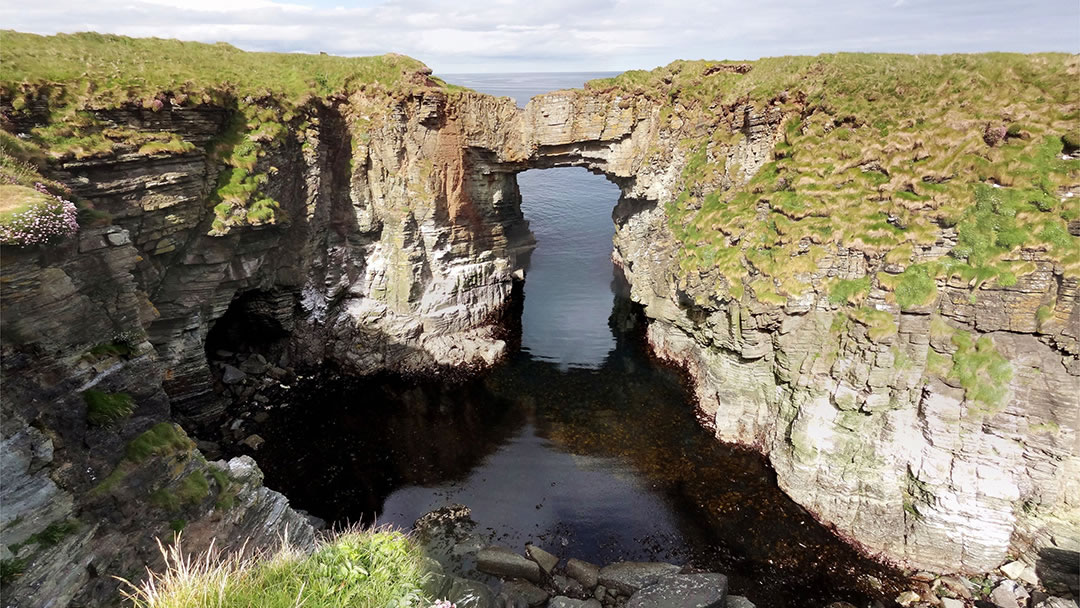 8) The Vat of Kirbister, Stronsay
In the North Isle of Stronsay, there's an amazing natural arch which is almost circular, created by a collapsed sea cave. There's a very fine walk to be had to the Vat of Kirbister on the south east of the island, which includes some amazing coastal scenery, sea stacks and plenty of sea birds!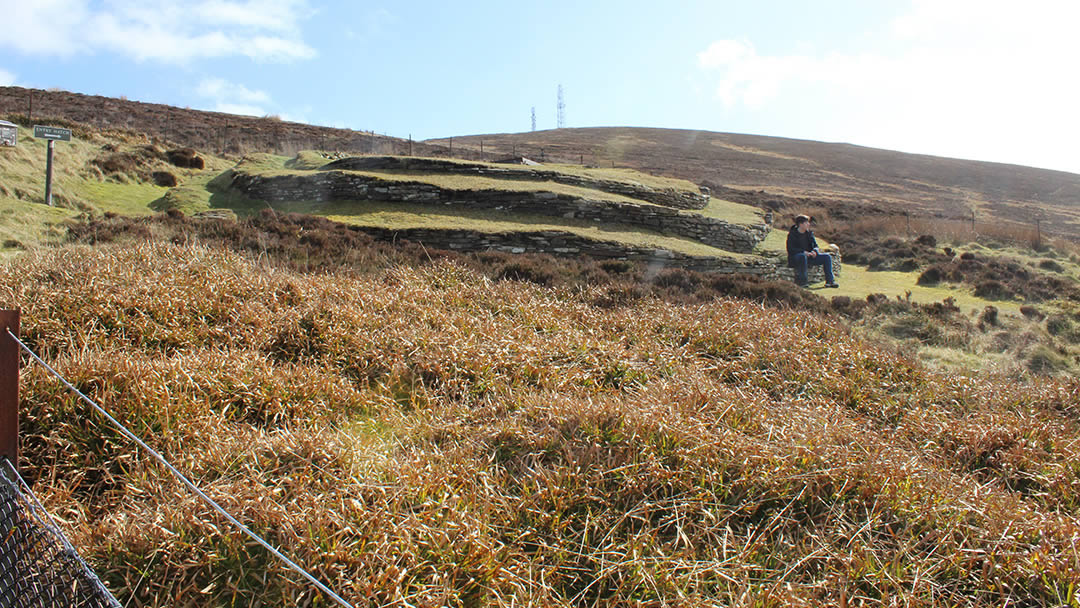 9) Wideford Hill Cairn
Wideford Hill is one of the Orkney mainland's most distinctive hills, and sits right outside Kirkwall, On the north-western slope is a 5000 year old Neolithic cairn. Though the original entrance was at the front, Wideford Cairn can now only be accessed by a sliding hatch at the top and a ladder. Kids will really enjoy this adventure (though mind on to take a torch!) There are also some great panoramic photos to be taken!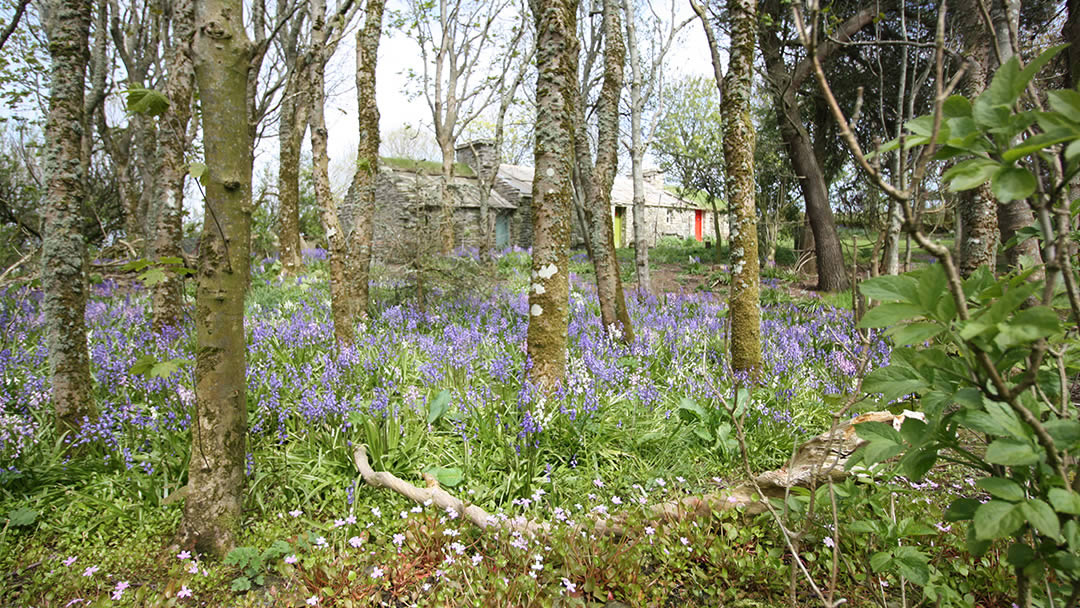 10) Happy Valley, Stenness
When visiting the Ring of Brodgar most folk take the B9055 off the main Stromness to Kirkwall road (A965). This is actually a crossroads, and if you take the opposite road and travel 1 mile up towards the Orphir Hills you'll reach Happy Valley! This is a lovely woodland garden, free for the public to visit, with streams and waterfalls created by Edwin Harrold. After Mr Harrold passed away a local group took over the maintenance of this peaceful place. There's now a pond teaming with frogs next to the car park!

By
Magnus Dixon
Orkney and Shetland enthusiast, family man, loves walks, likes animals, terrible at sports, dire taste in music, adores audiobooks and films, eats a little too much for his own good.
Pin it!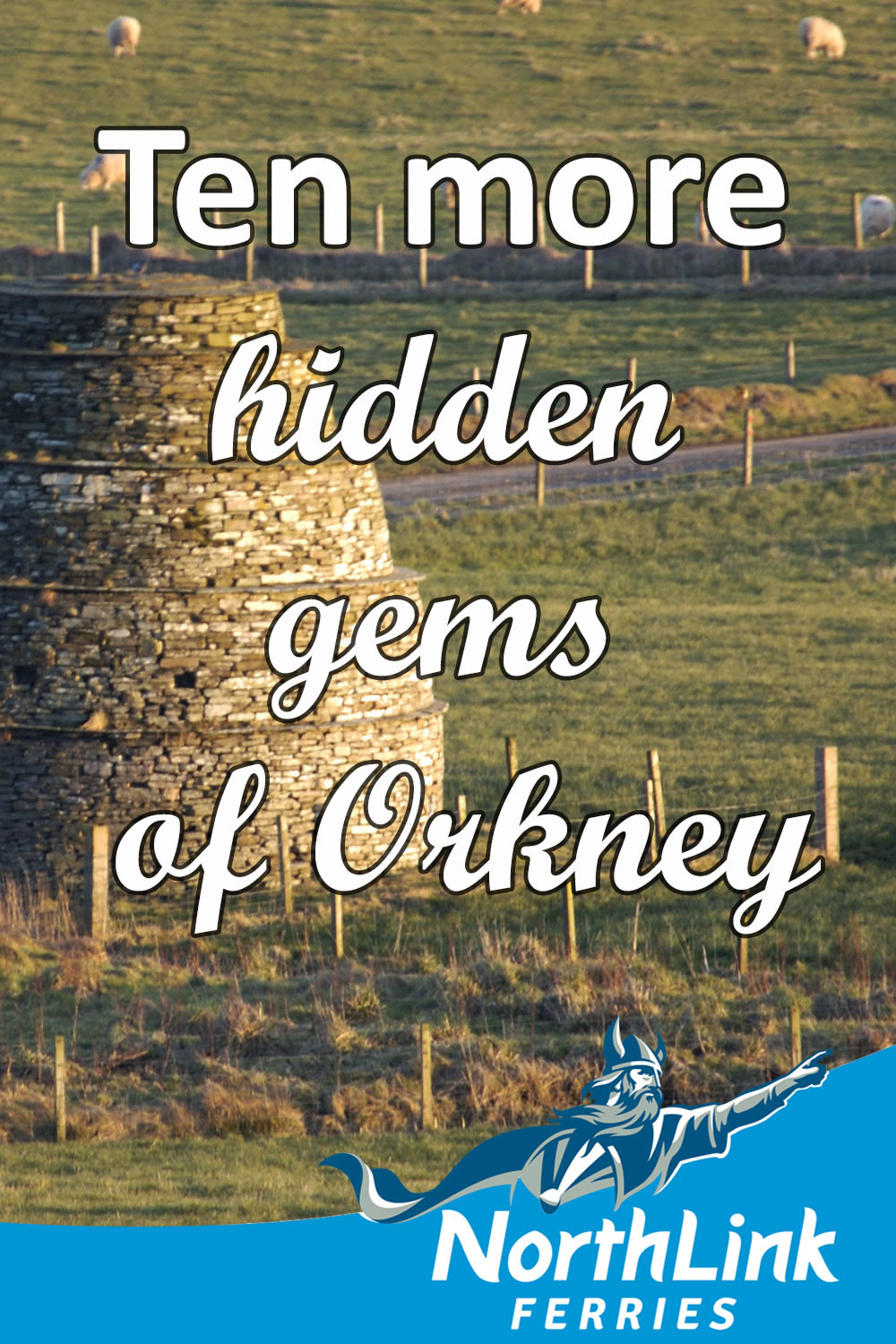 Header image: The Broch of Borwick in Orkney photo © Copyright Charles Tait