Top tips for dog owners visiting Orkney
The Orkney islands are famous for their dramatic landscapes, expansive green spaces, and beaches. These breathtakingly beautiful Scottish islands also have a wealth of nature and history that you won't find anywhere else.
39% of holidaymakers say taking the dog encourages them to spend more time outside and 25% say they enjoy speaking with more people, as strangers will come up and stroke their dog.
Many holiday-makers choose to leave their pets behind, but there are plenty of reasons why Orkney is the perfect place for you to spend time with your dog.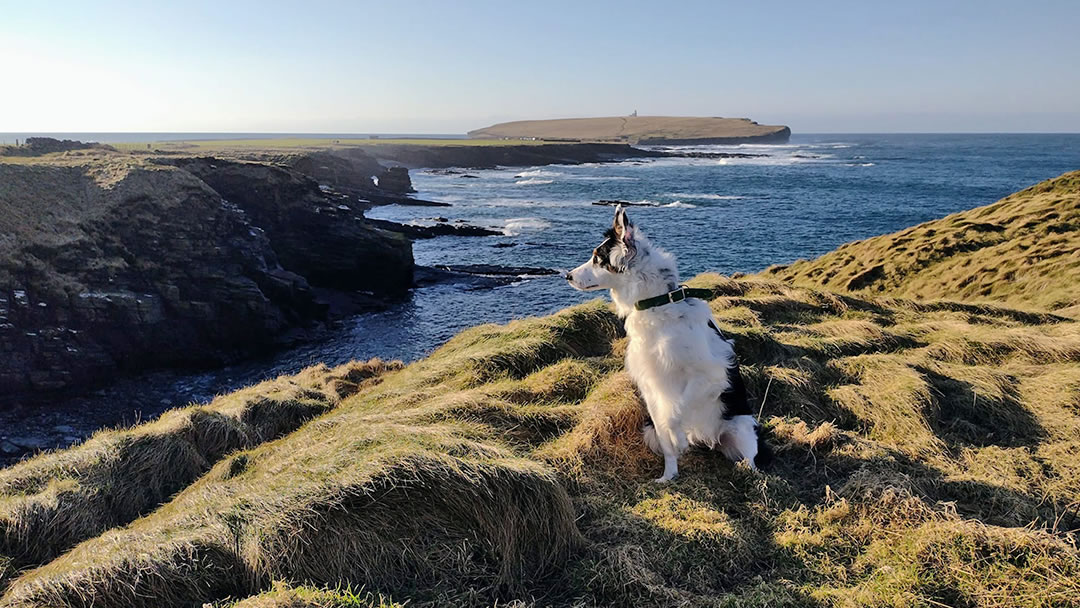 According to a 2023 survey from Serco NorthLink Ferries of more than 1,000 UK dog owners, the overwhelming majority of owners (78%) feel guilty about leaving their pooch when they go on holiday and almost half (47%) miss their dog most when they are away from home.
Almost a quarter (23%) of UK dog owners fork out for a kennel or minder when they go on holiday – adding an average bill of £177 for week-long care to their expenses.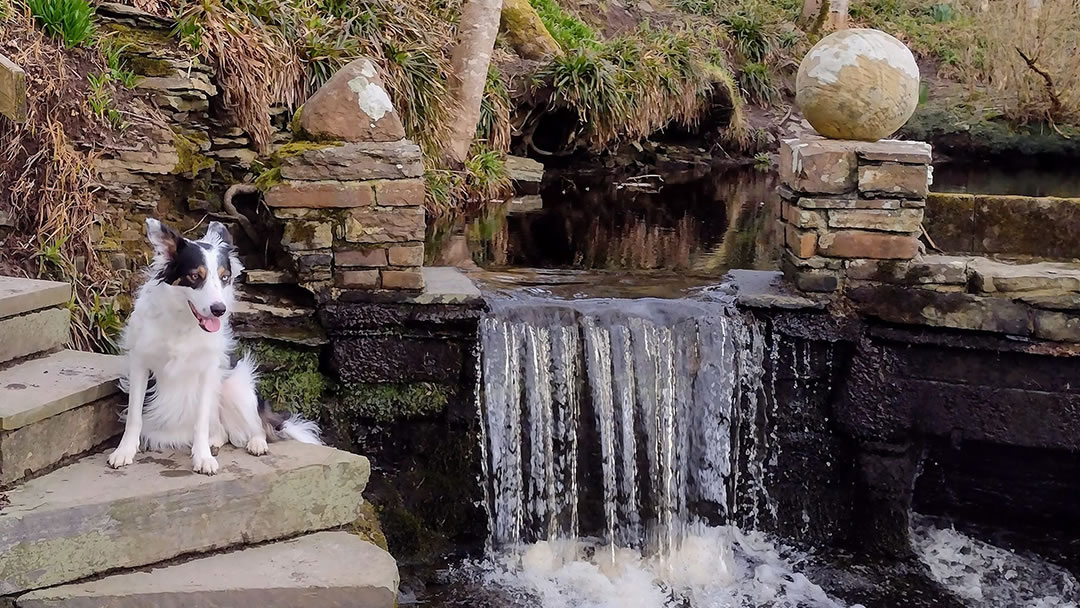 The survey results indicate that stay-cationing with a pet could result in a number of benefits for holidaymakers. For example, 39% say taking the dog encourages them to spend more time outside and 25% say they enjoy speaking with more people, as strangers will come up and stroke their dog. Ultimately, more than half of owners (54%) say they enjoy seeing their dog happy while spending time with them on holiday.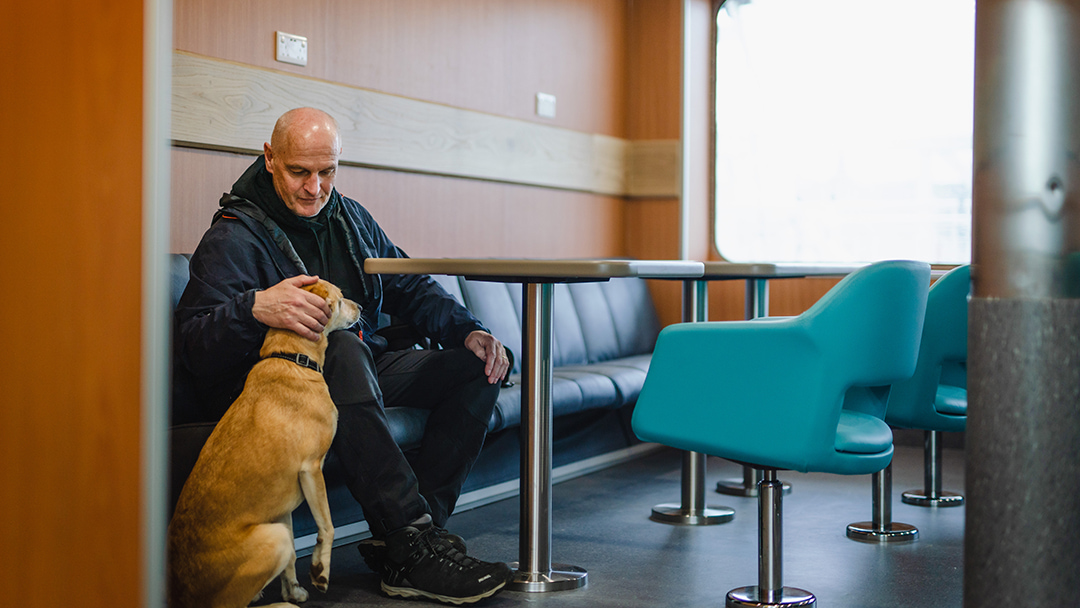 For these reasons, NorthLink Ferries are very proud to offer a range of options for pet owners, including kennels and pet-friendly cabins on all of the ferries to Orkney and Shetland. On MV Hamnavoe, which sails from Scrabster to Stromness, there is a new indoor dog lounge, making this ferry the ideal travel option for pet owners visiting Orkney.
Once you are in the Orkney islands, there are plenty of accommodation options for dog owners. You'll also find a number of dog-friendly walks, and dog-friendly cafés and restaurants to relax in – some of our top tips below are sure to get tails wagging!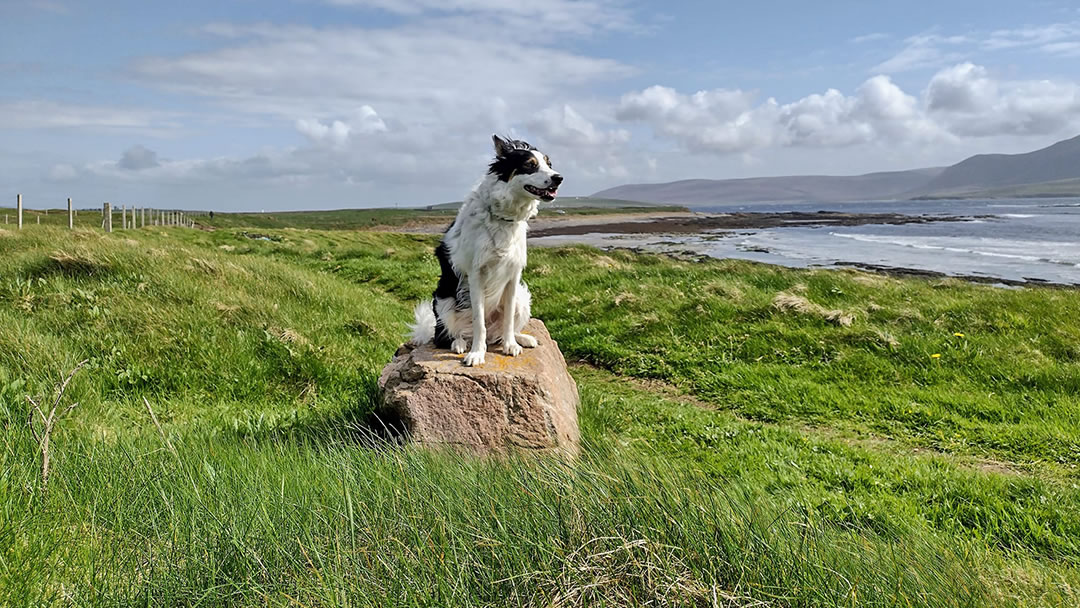 Dog-friendly walks in Orkney:
West Shore of Stromness, from the Point of Ness to Warbeth
Enjoy a scenic shoreline on the outskirts of the seafront town, above the tidal race of Hoy Sound, and with dramatic views of the hills of Hoy.
The Gloup and Mull Head Nature Reserve, Deerness
Visit the Gloup, a collapsed sea cave, and enjoy the beautiful cliff scenery of Mull Head Nature Reserve on the east coast of the island.
The Brough of Birsay
Explore this lovely shell covered beach, and walk across a causeway surrounded by rockpools to the Brough (a small island) when the tide is low.
Crantit Trail and Scapa Beach
This walk to a beautiful beach isn't far out of Kirkwall town centre, yet feels like being in the countryside.
Dog-friendly cafés and restaurants:
We know you'll be mindful of wildlife and livestock, keep your dog on a lead, use footpaths where possible and be respectful in heritage sites.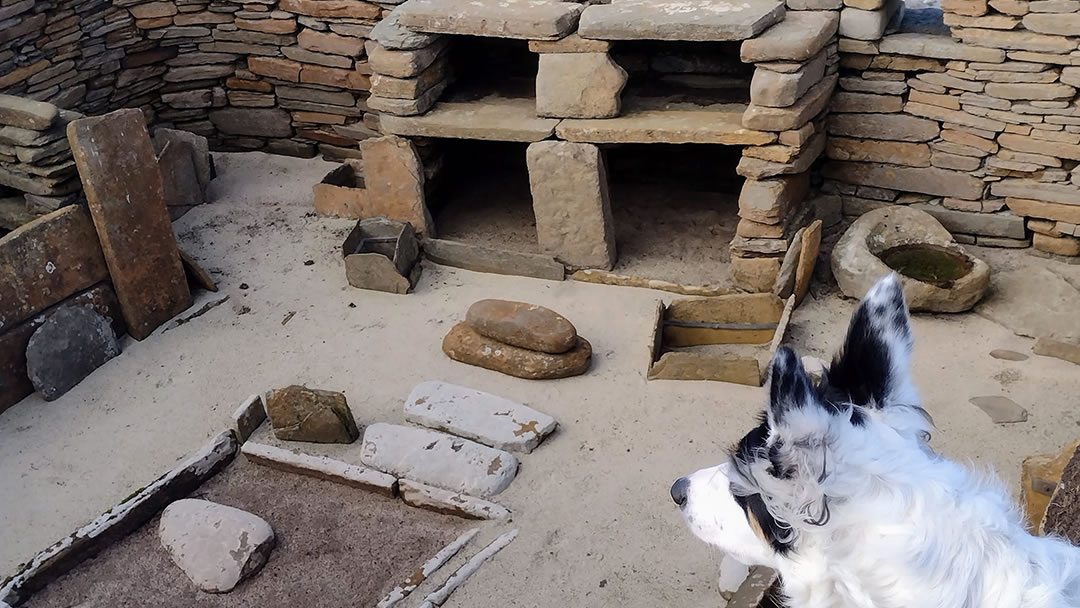 We'd also recommend that you take time to sample the local produce (as the islands are home to mouth-watering food and drink) found in local shops. The smaller islands of Orkney are also worth taking the time to visit – make your holiday unique by seeking out some of the lesser-known sites!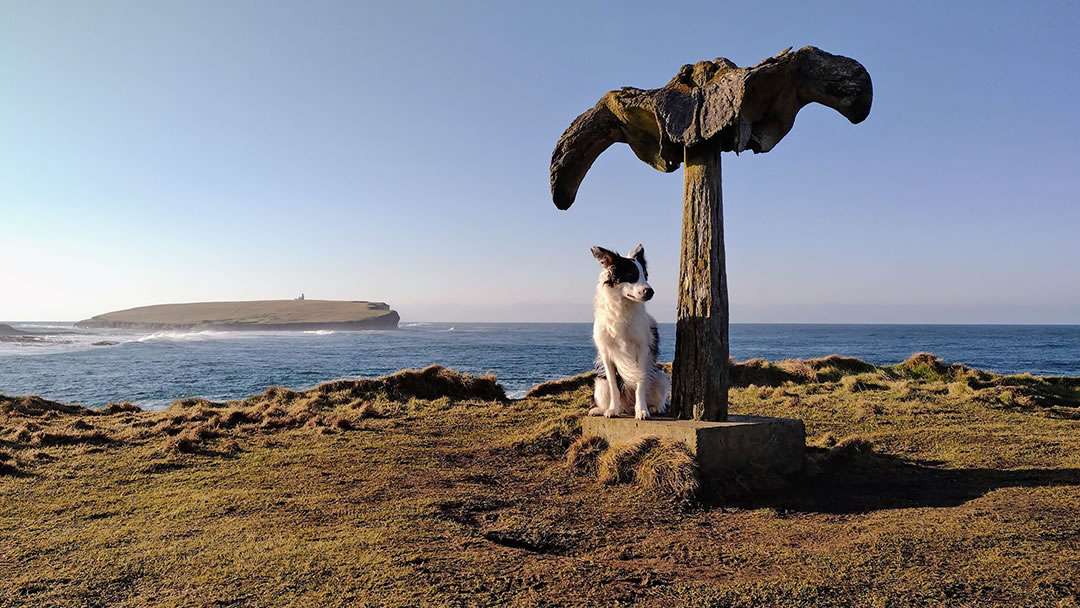 We hope that you and your beloved pet have a fantastic time in Orkney. Wherever you and your dog walk, you'll be followed by a shifting dapple of sun and rain, be pushed along by a gentle breeze, and surrounded by high birdsong in the air. We think you and your best friend will return home feeling inspired and invigorated by your island experience!

By
Magnus Dixon
Orkney and Shetland enthusiast, family man, loves walks, likes animals, terrible at sports, dire taste in music, adores audiobooks and films, eats a little too much for his own good.
Pin it!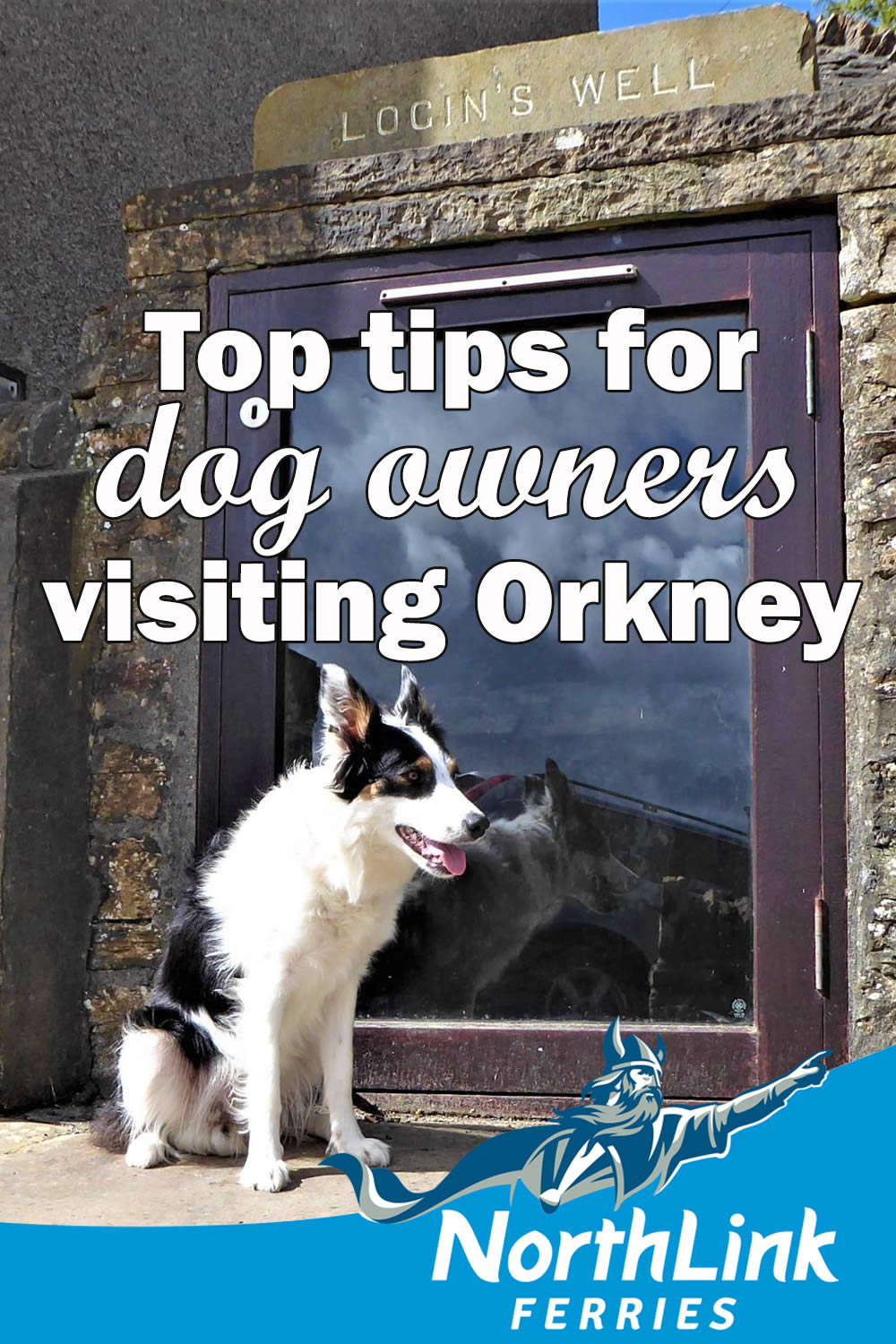 Header image: Jess and Sheba in the heather in Stenness, Orkney photo © Copyright Jon Barker