Small Museums in Shetland
Museums are an excellent way to step back in time and get a glimpse into what island life has looked like throughout history.
Sumburgh Head Visitor Centre is a brilliant place to learn about the history of Sumburgh lighthouse and nature found at Sumburgh Head. Visitors can explore the light tower, engine room, and foghorn.
The Shetland Museum and Archives in Lerwick is a good place to begin, but we would also recommend visiting some of these intriguing small museums dotted around Shetland. Some explore the history of the communities they serve, whilst others examine lighthouses, Shetland boats and textiles.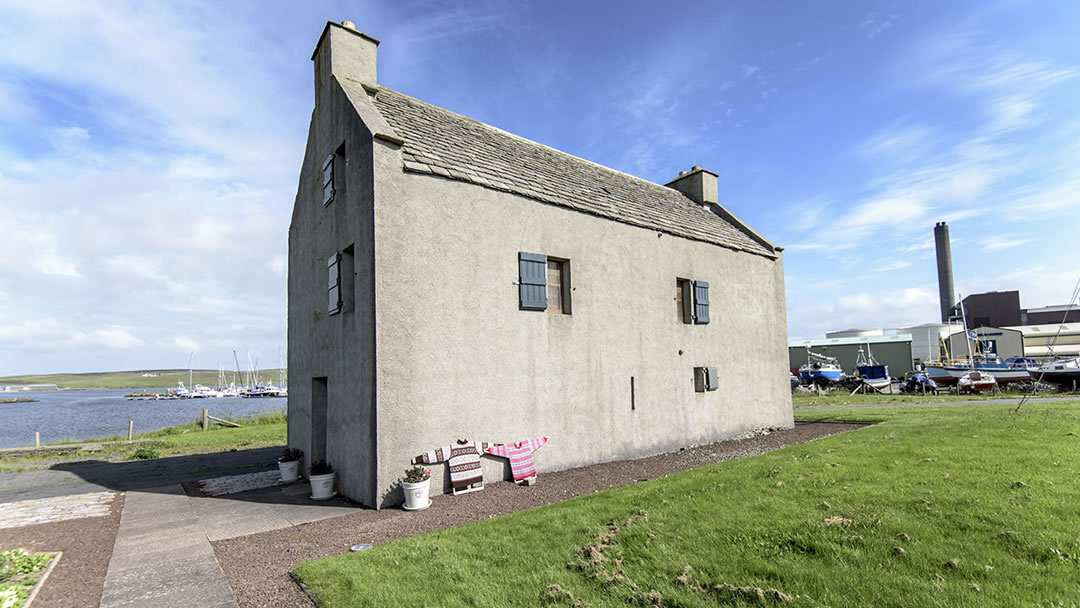 Shetland Textile Museum
The Shetland Textile Museum shares the story of the island's unique textile heritage and is housed in a renovated fishing booth. This museum houses over 700 items including Fair Isle and lace knitting, taatit rugs, tools, tweed and other items made by contemporary Shetland crafters.
Fascinating fact: You can often watch knitters, spinners or weavers do a live demonstration of their skills here.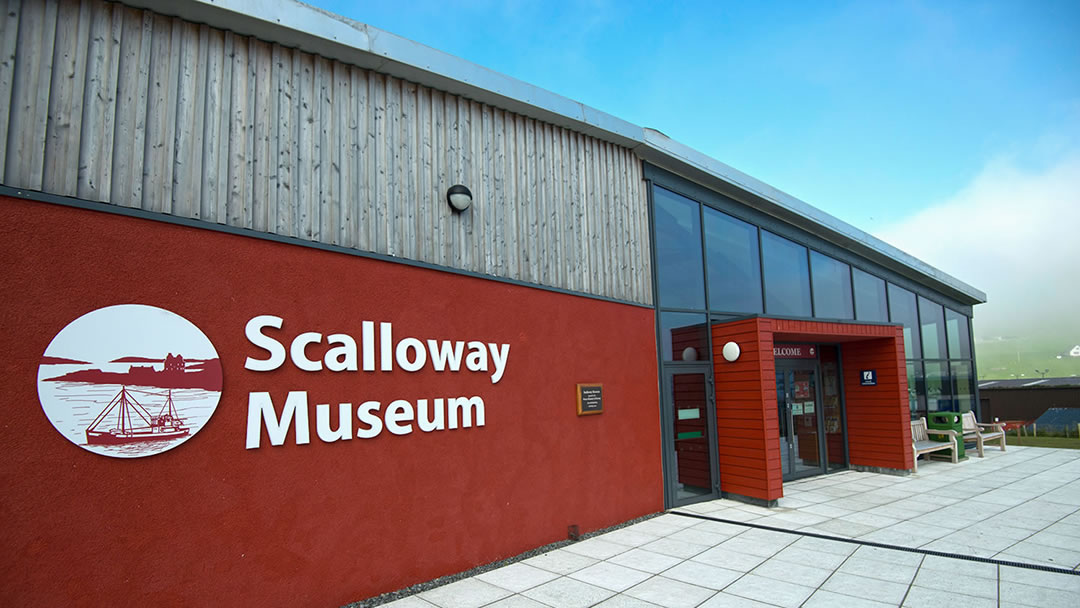 Scalloway Museum
Scalloway Museum details the history of Shetland's ancient capital, Scalloway. There is something for everyone to enjoy, with displays about the history, geology, folklore, and the area's wartime experience. The museum is adjacent to Scalloway Castle which dates back to the late 1500s.
Fascinating fact: Scalloway was the Shetland-base of the Second World War Shetland Bus operation – a story which is heavily featured and documented throughout the museum.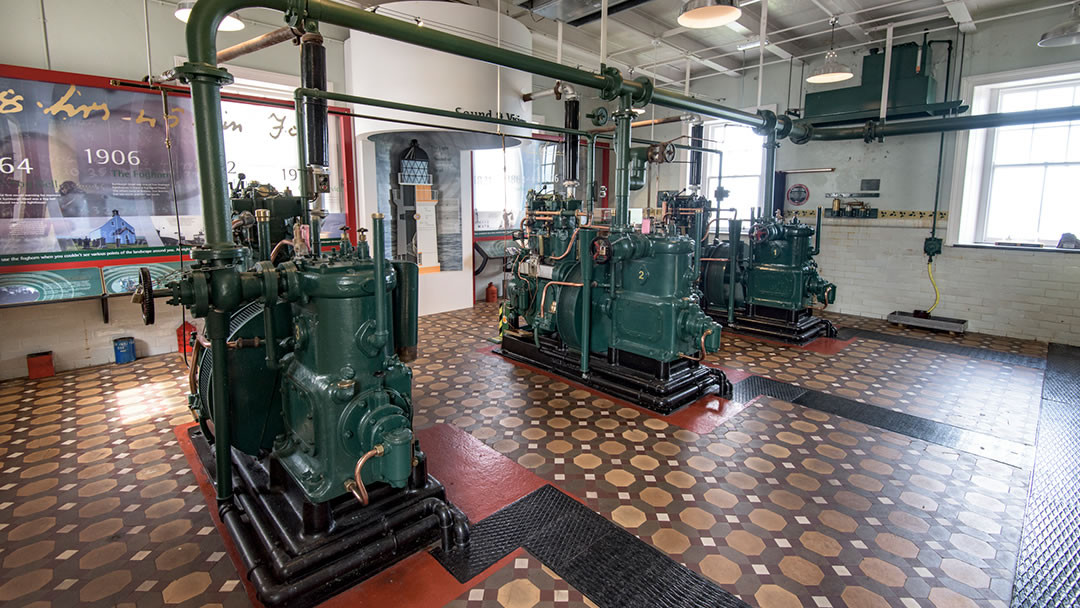 Sumburgh Head Visitor Centre
Sumburgh Head Visitor Centre is a brilliant place to learn about the history of Sumburgh lighthouse and nature found at Sumburgh Head. Visitors can explore the light tower, engine room, foghorn, and a radar hut – used in World War II to alert the British Fleet in Scapa Flow of an impending Luftwaffe raid.
Fascinating fact: The name 'Sumburgh' comes from the Old Norse 'Sunnborg' meaning 'South Broch' – it refers to the broch that once stood where the lighthouse is now.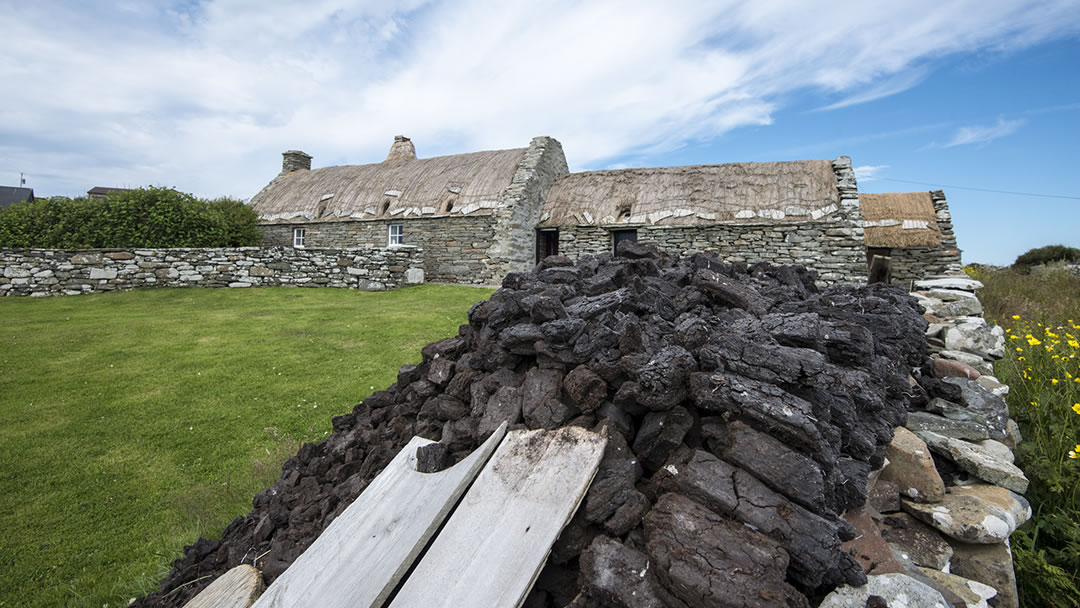 Shetland Croft Museum
This traditional crofthouse in Dunrossness offers visitors an incredible glimpse into how Shetlanders lived in the 1800s. The museum contains authentic features including a thatched roof, peat fires, a box bed, a Shetland mousetrap and even a shed with an old rowboat for a roof.
Fascinating fact: Almost all the wooden furniture in this museum was made from driftwood as trees are few and far between in Shetland.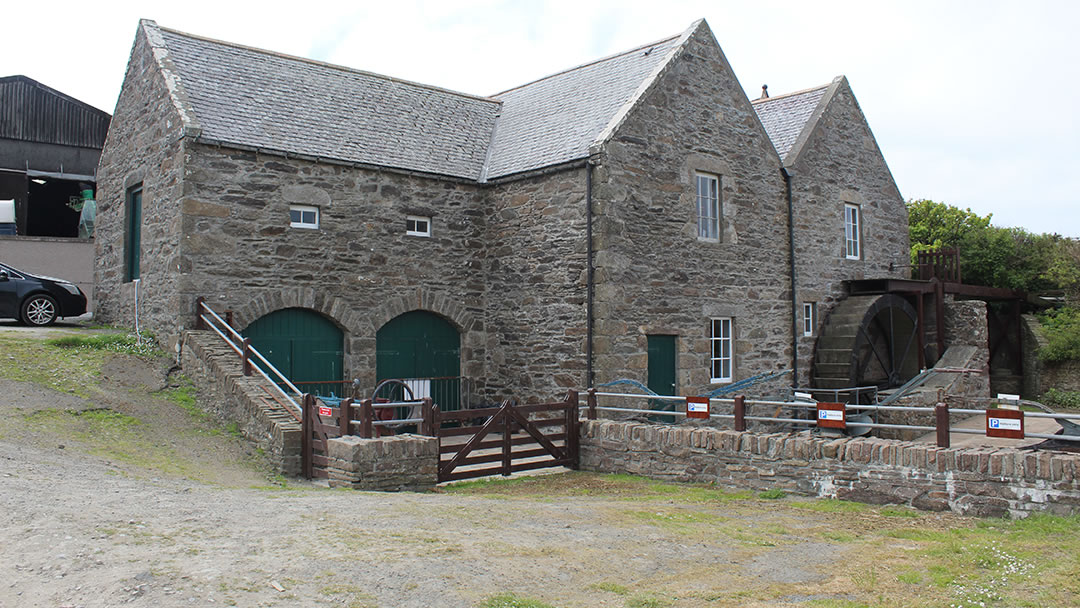 Quendale Mill
A fantastic spot to learn about agriculture in Shetland is at Quendale Mill – one of three large mills that operated in Shetland throughout the 19th century. There are guided tours and fascinating displays detailing local history and island heritage. Visitors can also view real farming and mill machinery.
Fascinating fact: Quendale Mill is the only large traditional mill left in Shetland – the mill at Girlsta is now a store for a nearby fish farm and the mill at Weisdale is now an arts and crafts gallery.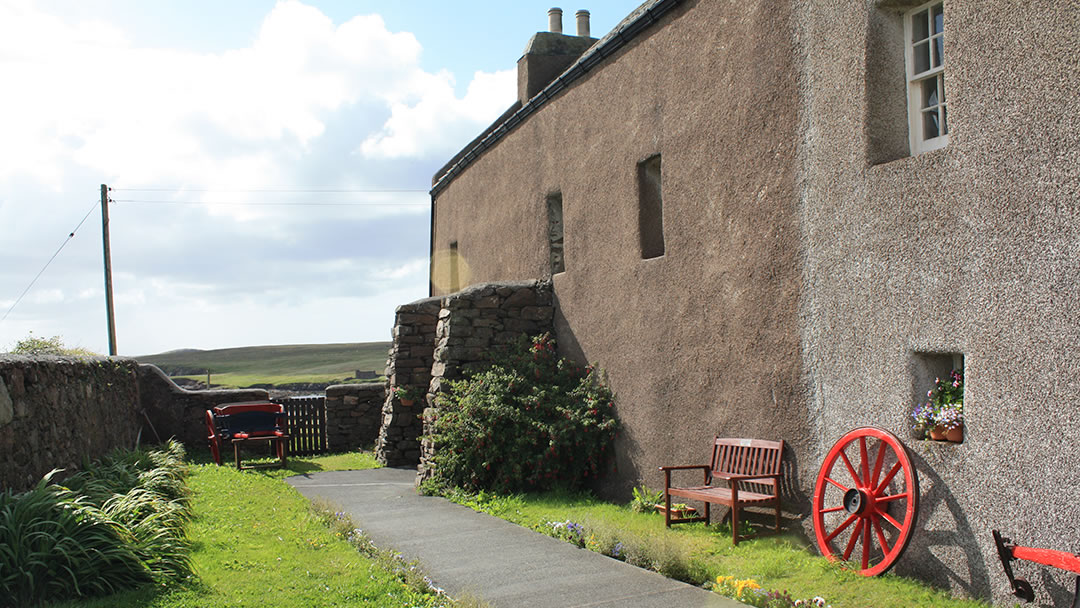 Tangwick Haa Museum
The Tangwick Haa was originally built in the late 17th century as a three-story house. It was converted into a local history museum in the late 1980s and contains displays about the history of Northmavine, agriculture, fishing and even genealogy – where visitors can trace their ancestors.
Fascinating fact: The word 'Haa' means the house of the laird or landowner. However, the word 'Haa' is also found in many small townships where it is simply the name of a house and its associated croft.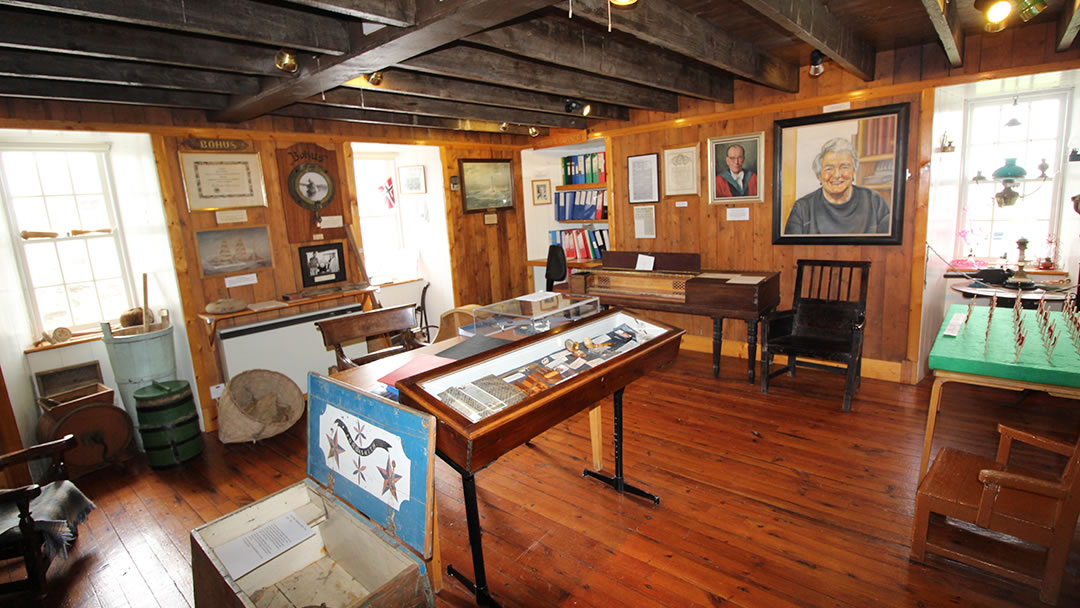 The Old Haa Museum
Located in Burravoe in Yell, the Old Haa was originally built in 1672 and was reopened as a museum in 1984. The Old Haa Museum houses exhibitions on local and natural history – they even have a large whale jawbone on display. Each room of this museum is full of character.
Fascinating fact: The Old Haa Museum also boasts a gift shop, gallery and café.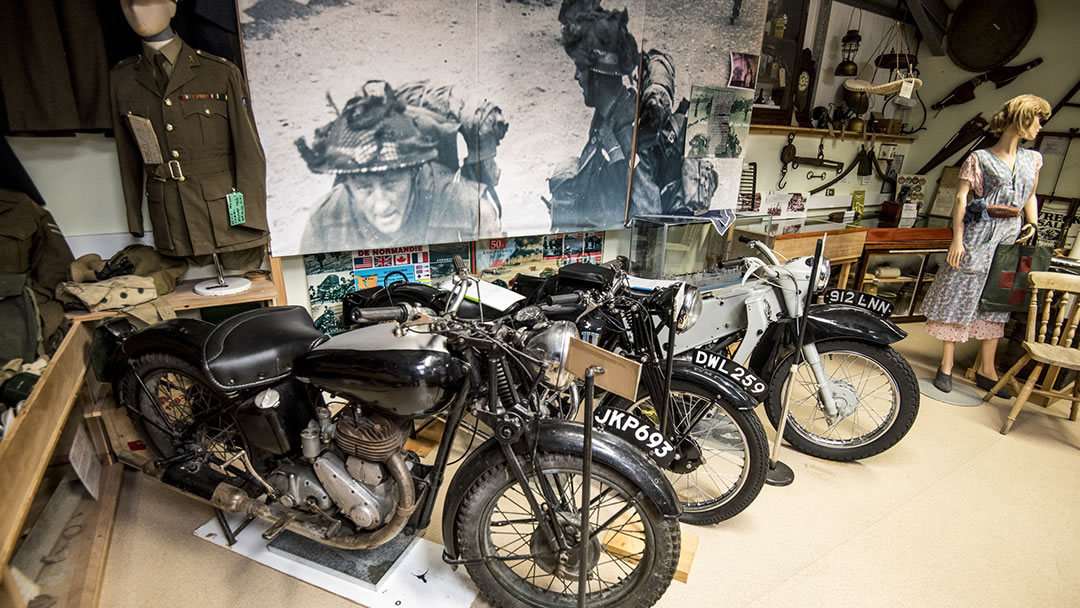 The Cabin Museum
The Cabin Museum began in a shed but grew to a larger building. It was established in 1978 and is filled with wartime memorabilia. There are war uniforms and vintage motorcycles on display, and other impressive exhibits relating to Shetland knitwear and fishing. This museum is a must-see for those interested in wartime history.
Fascinating fact: Museum owner, Andy Robertson, served in the Royal Navy during World War II which sparked his interest in collecting war memorabilia.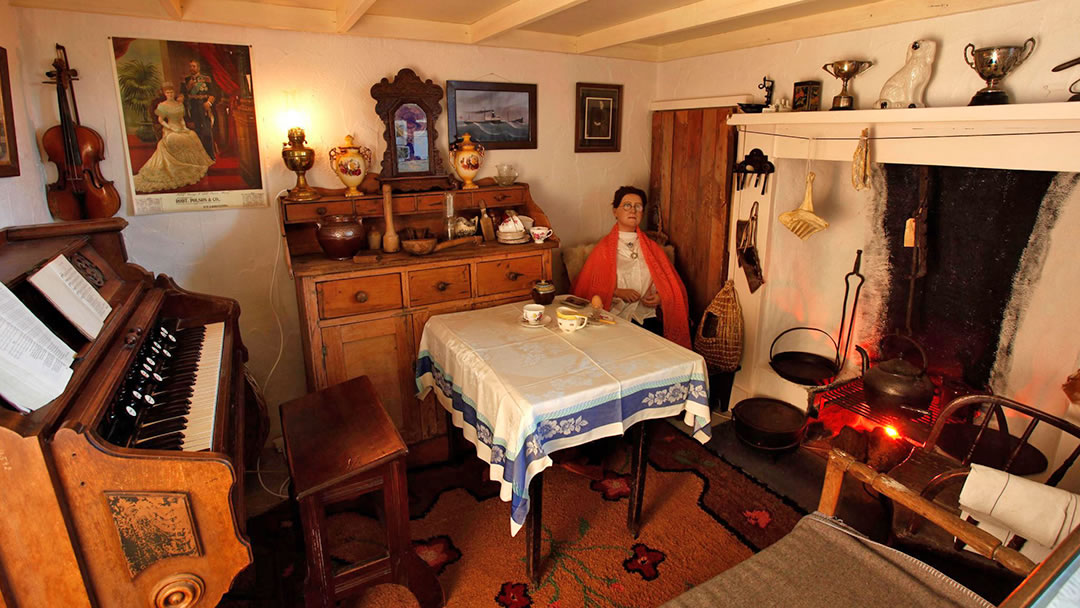 Unst Heritage Centre
The Unst Heritage Centre is a great place for anyone visiting the island to see. The museum explores the cultural heritage and history of Unst, with wonderful collections about geology, archaeology, crofting and textiles.
Fascinating fact: Parts of this museum show recreations of what everyday life looked like for Shetlanders, including an old schoolroom or the interior of a croft from the early 1900s.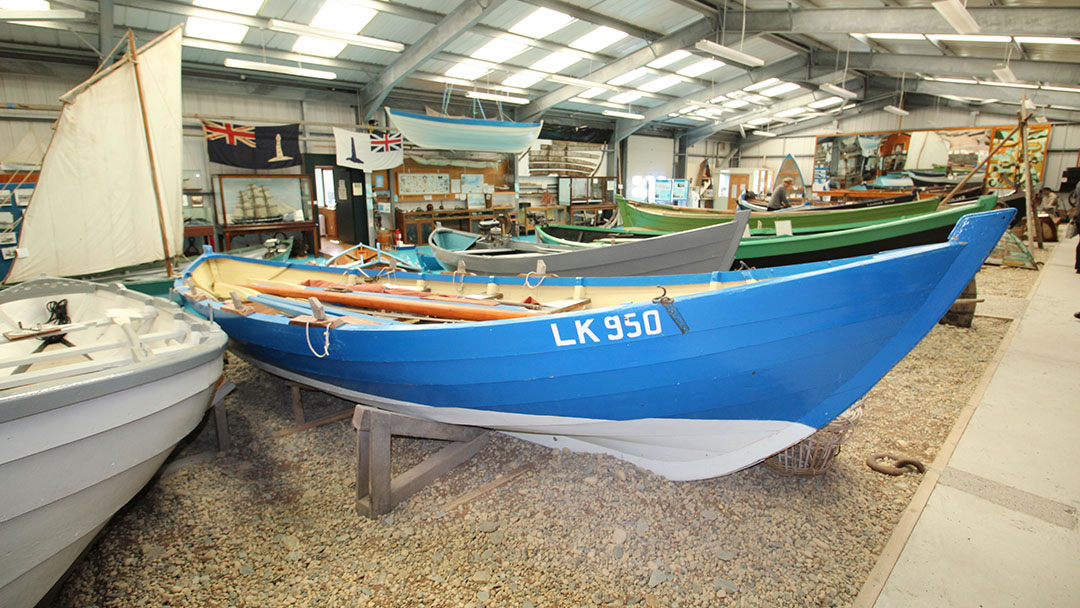 Unst Boat Haven
Unst Boat Haven is a museum dedicated to the maritime history of Shetland boats. In addition to the boats themselves, the museums also offer artefacts such as old tools and fishing gear, documents, photographs, charts, and historical information.
Fascinating fact: This museum displays 17 boats, mainly traditional Shetland yoals, but including one from each Faroe and Norway, a Welsh coracle and a Berhon folding dinghy.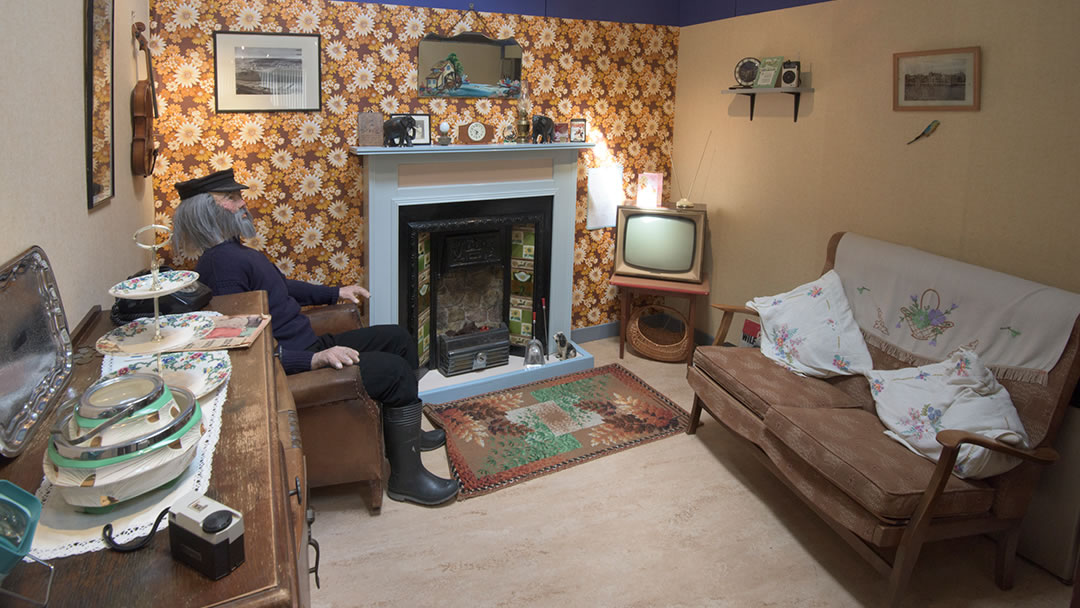 Bressay Heritage Centre
The Bressay Heritage Centre was opened in 1996 and educates visitors about many aspects of the island's interesting past. The museum has a variety of exhibits about history, cultural heritage, genealogy, and archaeology which is documented through photographs, artefacts and maps.
Fascinating fact: Next to the Heritage Centre lies a reconstructed Bronze Age burnt mound, which the Bressay History Group 'rescued' from being washed away by the sea.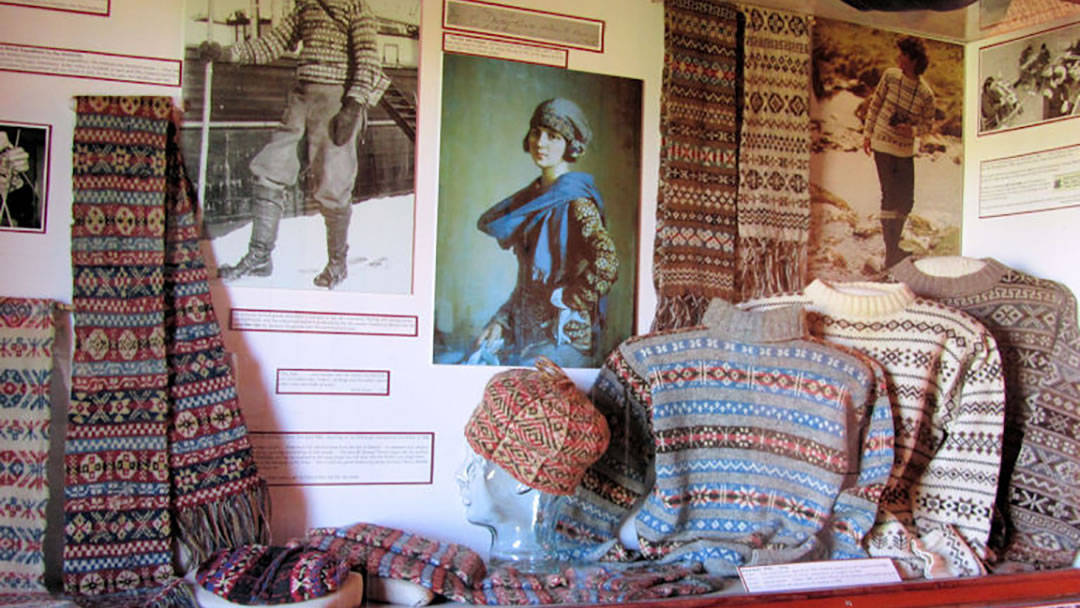 George Waterston Memorial Centre and Museum
George Waterston was the former Scottish Director of the Royal Society for the Protection of Birds and was a much-loved figure by the people of Fair Isle. The museum is packed with displays covering the island's history, its renowned 'Fair Isle' knitwear, archaeology and much more.
Fascinating fact: After World War II, George Waterston bought Fair Isle and helped co-found the Bird Observatory in 1948, which helped to give the island's economy a much-needed boost.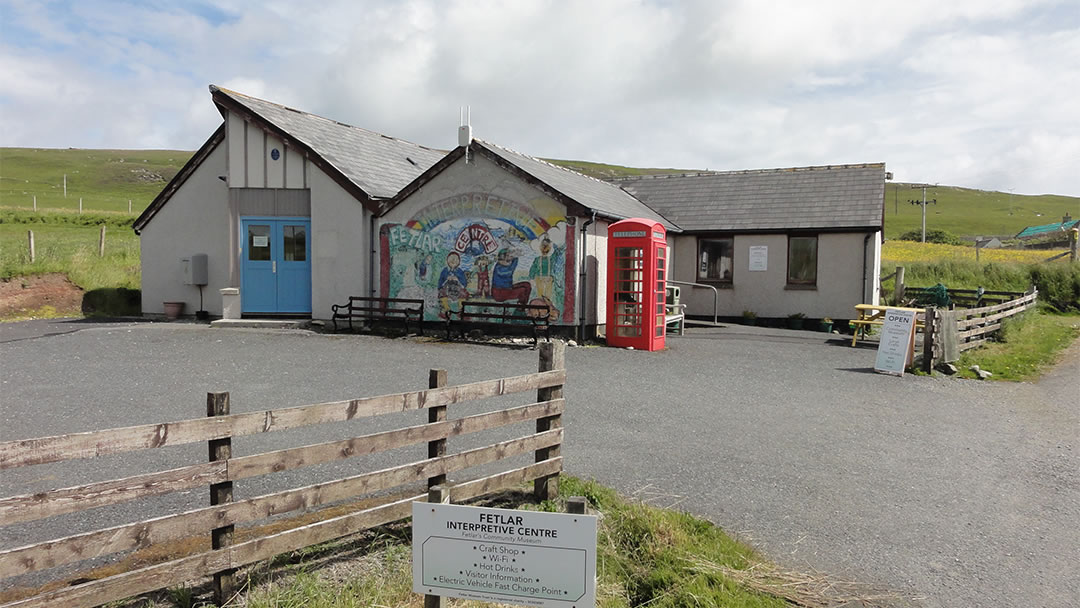 Fetlar Interpretive Centre
The Fetlar Interpretive Centre is a vibrant community museum. The museum contains interesting collections on island history, crofting, knitting, archaeology, folklore and wildlife. There is also a fascinating segment dedicated to Sir William Watson Cheyne and his contribution to antiseptic surgery.
Fascinating fact: This museum has an extensive archive of photographs which date back as far as the 1860s.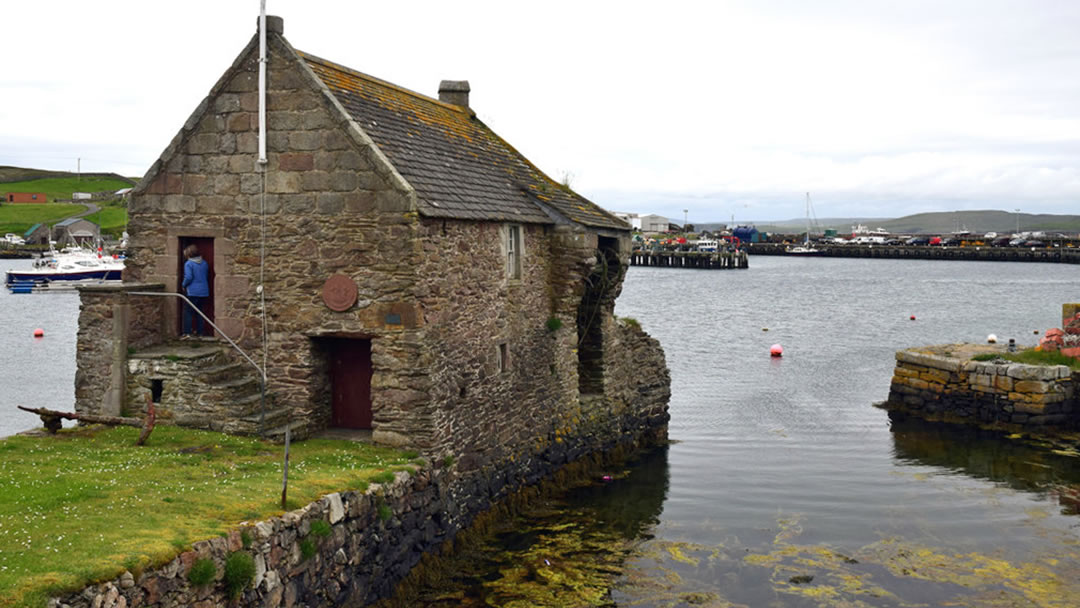 Pier House Museum
The Pier House Museum is located inside the Old Pier House on the island of Whalsay. Between the 13th and 17th century, this location served as the area's main hub for the export of dried and salted fish. The museum is home to intriguing artefacts that offer a glimpse into Shetland's economy throughout history.
Fascinating fact: The Pier House Museum is listed as a 'Category B' building as it is of significant architectural and historical importance.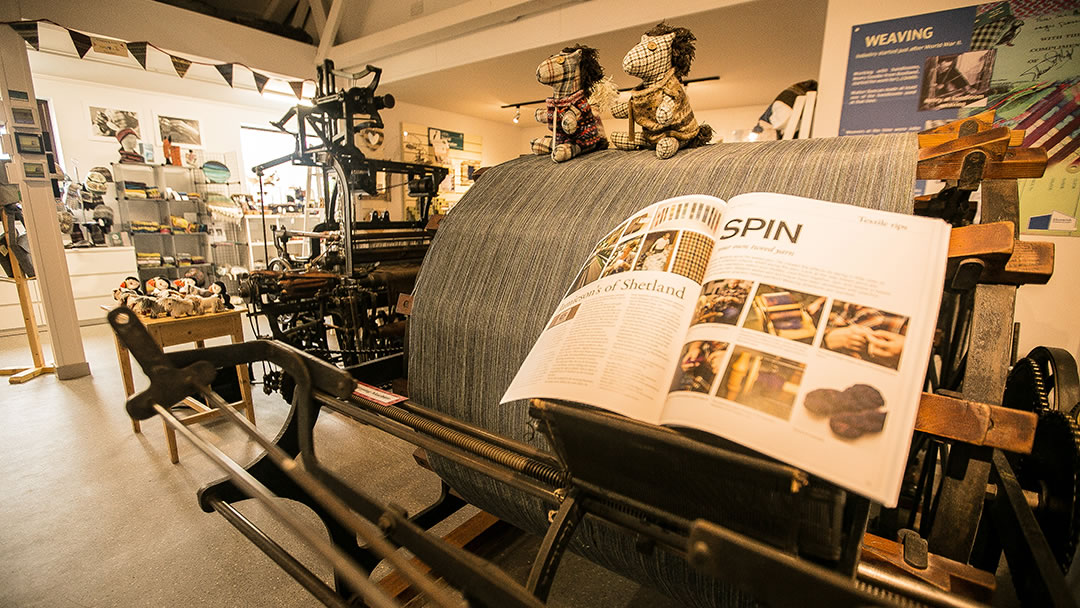 Hoswick Visitor Centre
Hoswick lies halfway between Lerwick and Sumburgh, and the Hoswick Visitor Centre is a fantastic building with informative exhibitions, a café and a gift shop. Collections here cover a wealth of local heritage about knitting, fishing and even a wireless collection of radio equipment from the early 1900s to present day.
Fascinating fact: The Hoswick Visitor Centre is situated within a former tweed weaving mill.

By
Amy Leith
A marketing student born and raised in Aberdeen with an admiration of the Scottish isles, desire to travel and see the world, a superior taste in music, enjoys cooking and socialising with family and friends.
Pin it!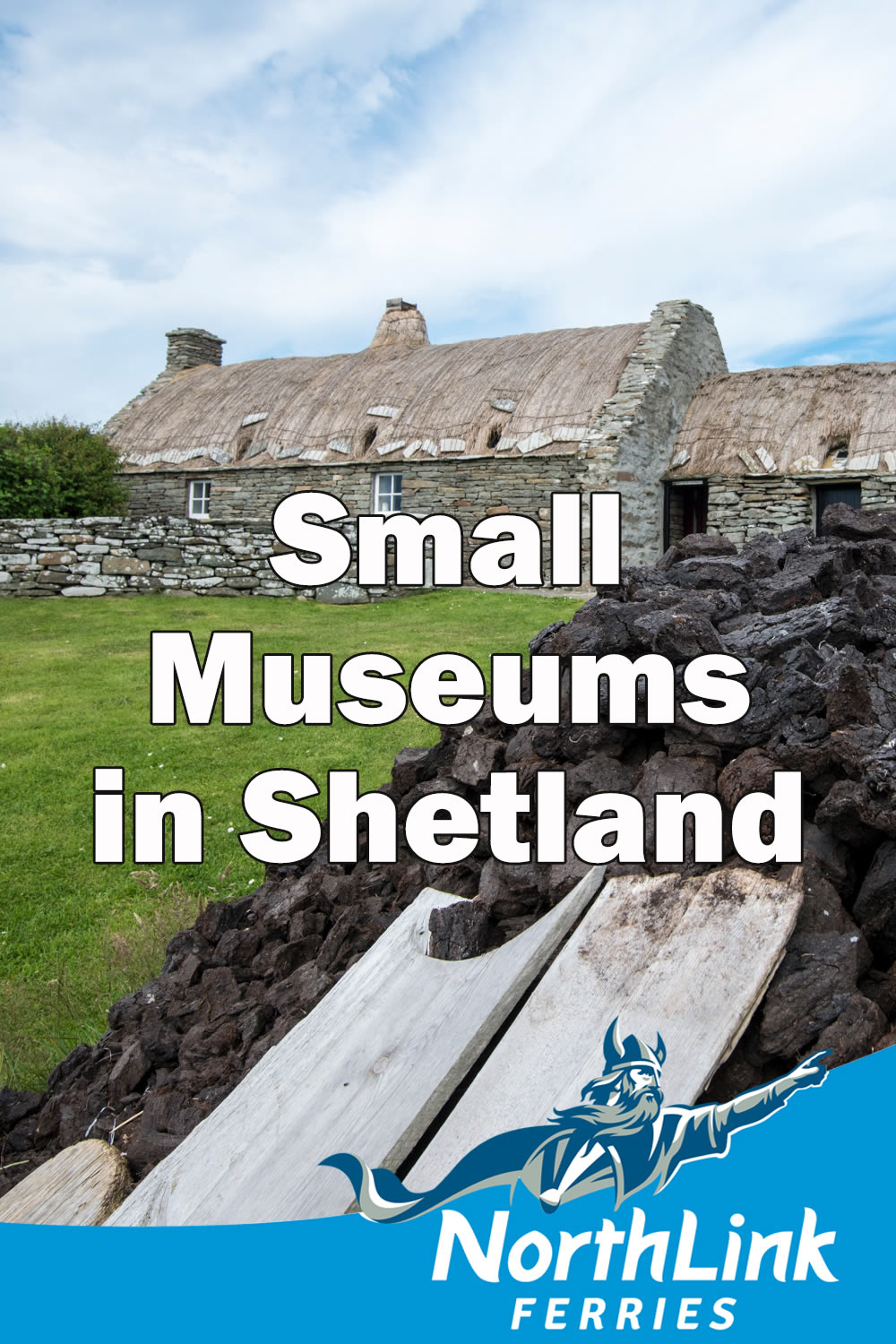 Header image: Sumburgh Head Visitor Centre – the history of the lightkeepers photo © Copyright Charles Tait