Robin McKelvie in Orkney: Adventure in the great outdoors
"You might want to paddle harder for this bit, it's a tidal race and you don't want to end up in Norway," smiles my guide from Kirkwall Kayak Club.
I've just made it across that tidal race in my sea kayak. As we work our way back along the coast towards Kirkwall, we have a companion. An otter breaks the surface and tracks near us in search of his dinner.
We're out in Kirkwall Bay with the seals and seabirds, venturing between shimmering isles under big skies. I couldn't think of anywhere else I would rather be.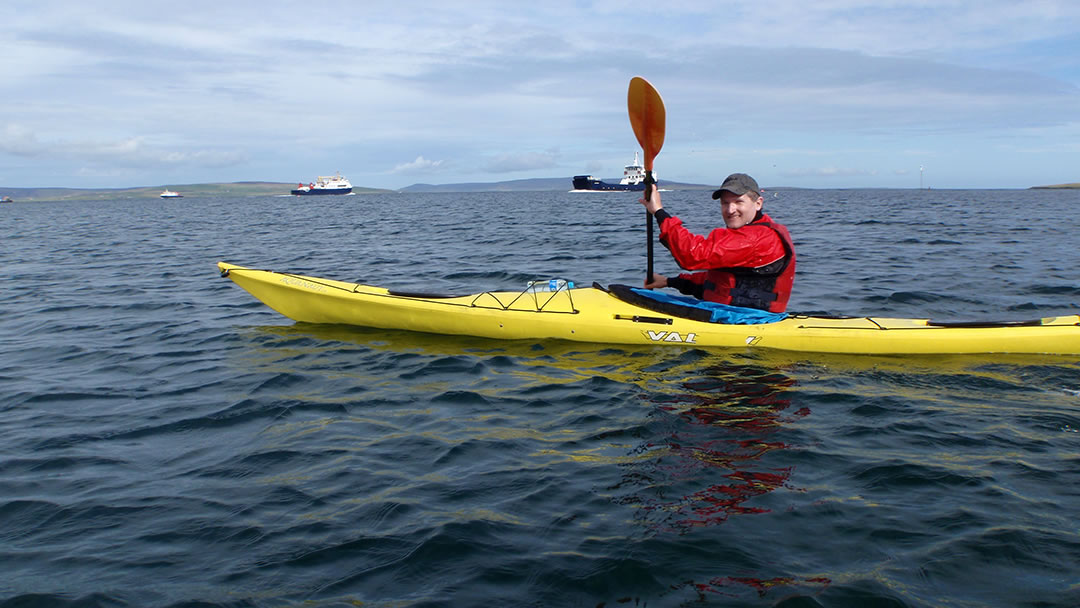 Kayaking is just one of the joyous ways of getting active on Orkney, but curiously not everyone sees Orkney as a place to get active. When I ventured north with my neighbour Mike last year and said we were going hiking, he asked, "Isn't Orkney a bit flat for hiking?". He obviously hadn't been to the isle of Hoy or seen the Old Man of Hoy! This 137m-high rock stack is one of Scotland's toughest climbing challenges, so tough it wasn't even conquered until 1966 by Chris Bonington (who my adventurous dad once sailed with), Rusty Baillie and Tom Patey.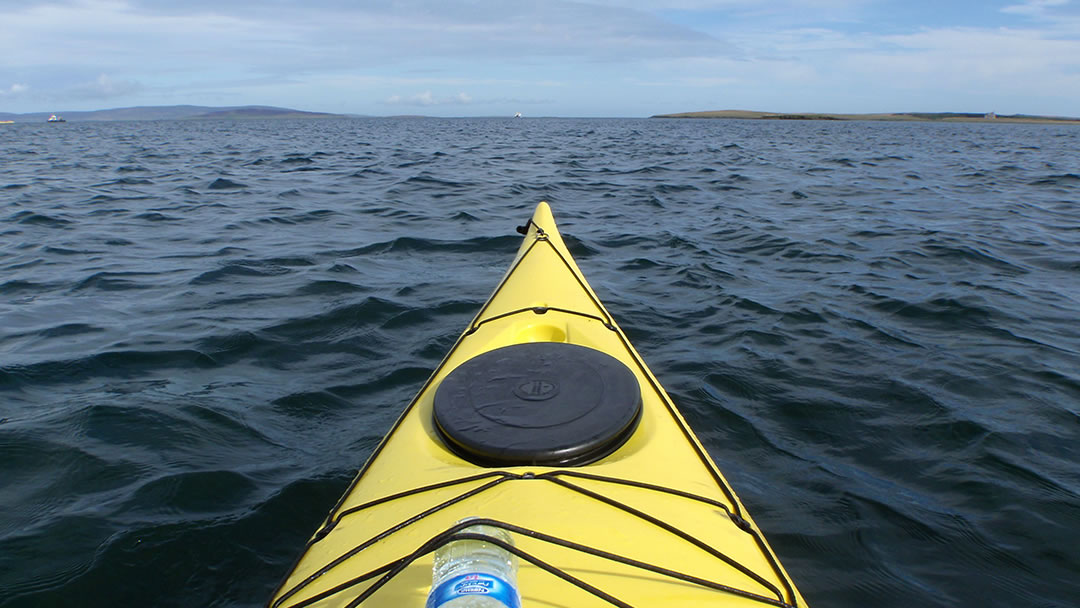 For me the beauty of getting active on Orkney is the sheer range of what is on offer, whether you're a rock climber or a more moderate rambler, whether you're a novice paddler or a dedicated sea kayaker. The myriad isles of this scenically staggering archipelago offer adventure in the great outdoors at every turn. We're talking an archipelago alive with those tidal races, Britain's highest cliffs, mysterious caves, wrecked ships and bountiful wildlife, from puffins to otters, dolphins to orcas.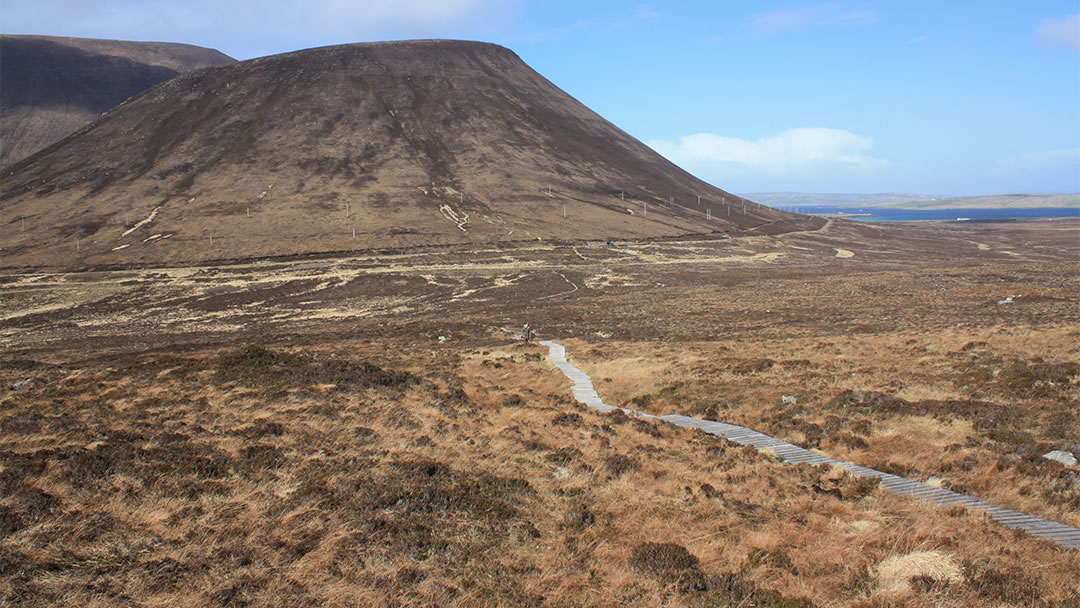 Over the years I've been blessed with a smorgasbord of active Orcadian experiences. The most memorable hike was out to the rugged isle of Hoy, a rougher, wilder affair than most of its Orcadian siblings. I landed on its north shores by ferry, which meant a stiff hike to get to my target – that soaring Old Man of Hoy.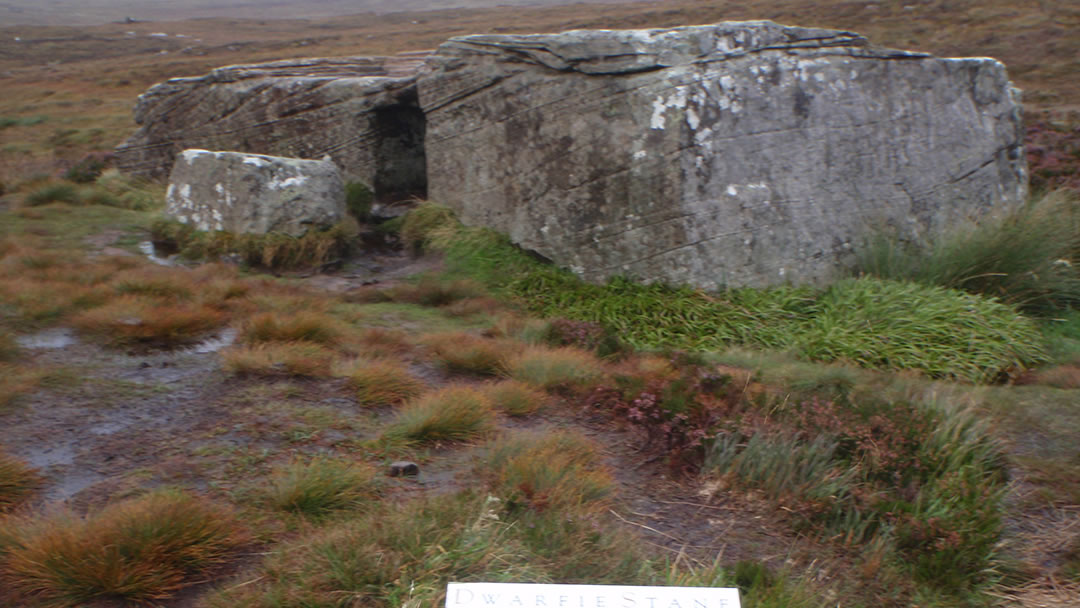 It was a thrilling approach. I was diverted en route by the Dwarfie Stane. The megalithic chambered tomb is a hulking wonder, heaved out of Devonian Old Red Sandstone. It's quite the spot for a break as the wind blows across the moor and your thoughts drift off back thousands of years.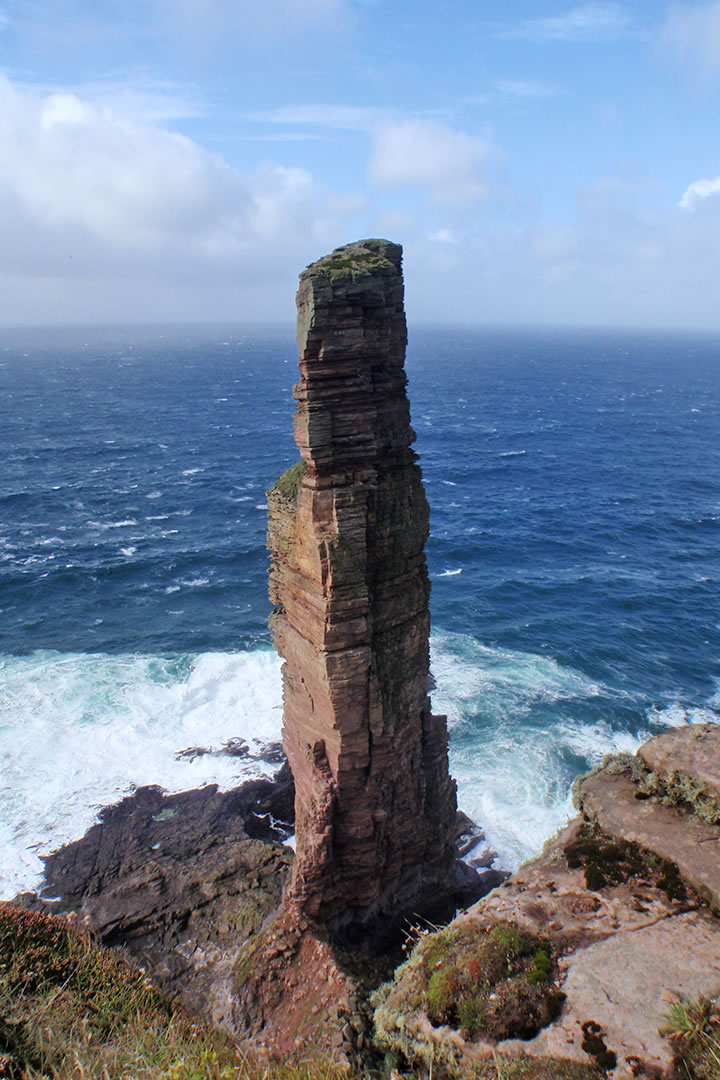 Then as I ventured towards the Old Man of Hoy, gusts of winds turned the waterfalls bashing off the cliff on their head, sending spray back over me. I really felt the full elemental power of Orkney here and was glad I didn't have to tackle the rock stack, simply admire its compelling drama instead.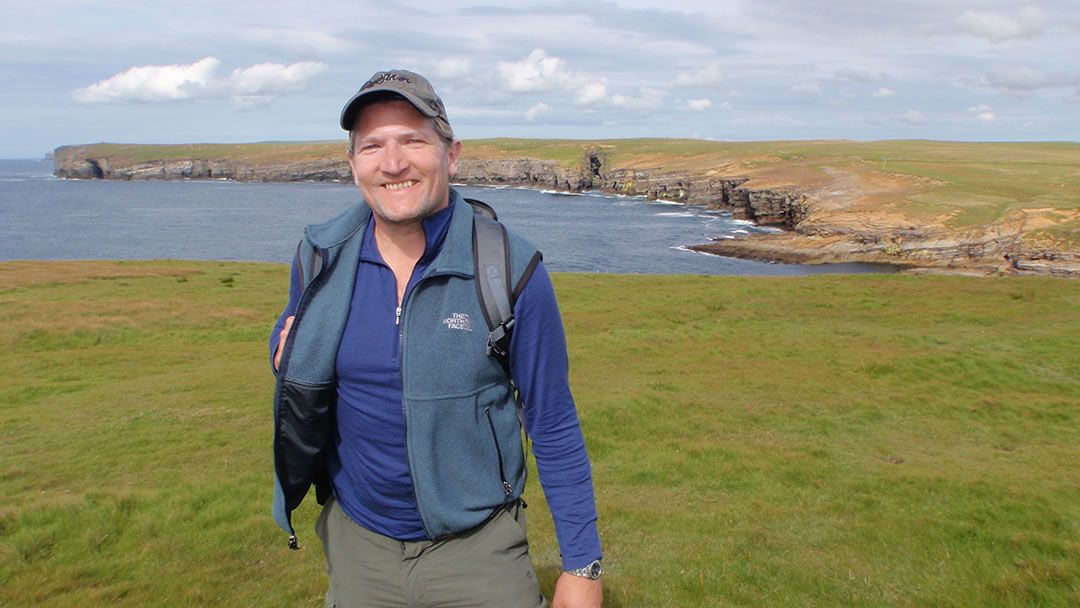 Another of my favourite Orkney hikes is out west at Yesnaby. This rugged cliff-ravaged coast bursts alive in spring and summer with wildflowers (look out for the rare Primula scotica) and seabirds. There are good marine mammal spotting opportunities here too. There are also World War Two installations and views to Yesnaby Castle. No, not a rampart-topped fortress, but another spectacular sea stack, this time blessed with its own natural arch. Further north there are vistas too at the striking Broch of Borwick, Marwick Head and the Brough of Birsay.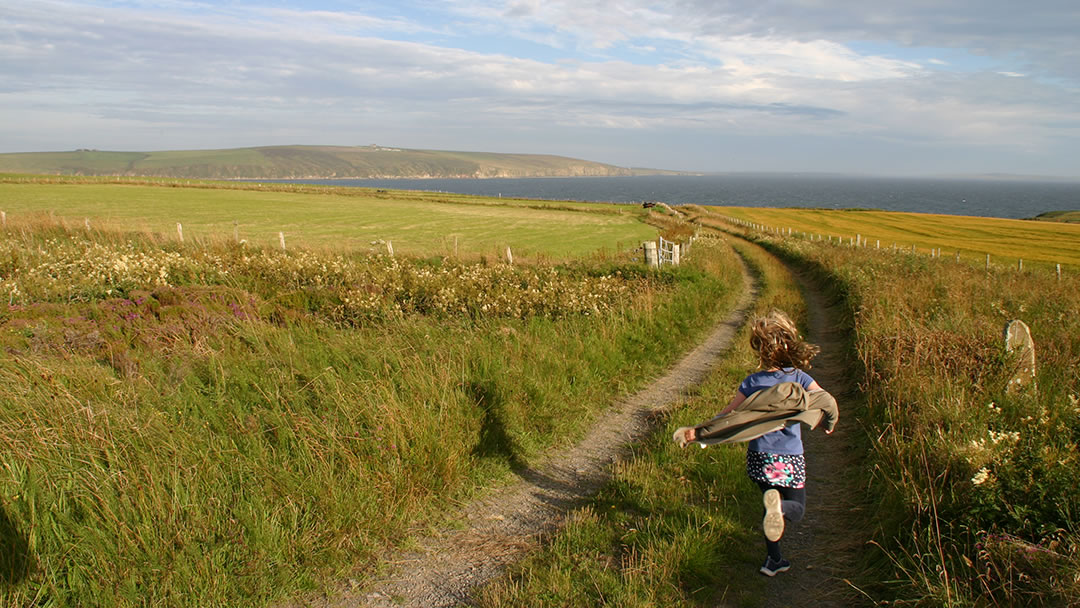 Switching from two feet to two wheels, getting on your bike on Orkney is easy these days. Bike Hire companies can set you up with a set of wheels. If you want to cycle further without tiring yourself out too much Cycle Orkney also offer e-bike hire in Kirkwall. E-bikes are a great way to extend both your range and the length of your day out on two wheels.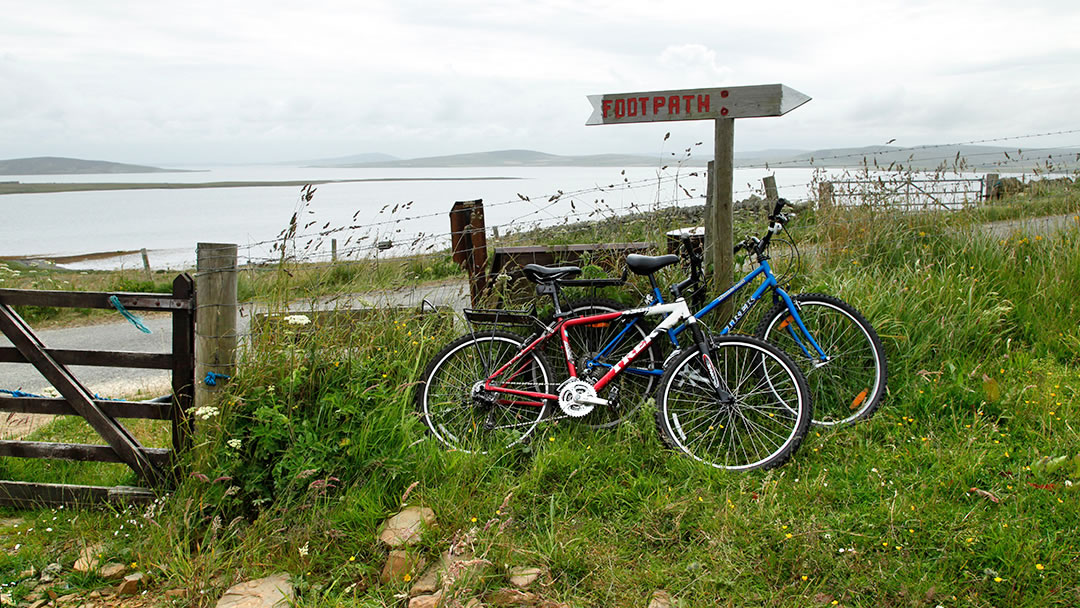 I once spent a glorious day cycling from Stromness up to the UNESCO World Heritage listed Heart of Neolithic Orkney. This mysterious Neolithic wonderland takes on a whole different level of magic when you don't have an engine chuntering along with you. I eased along smelling the wildflowers between the lochs, visiting each of the sites in turn, marvelling at the stone circles, vaulting standing stones and the mysterious lost village of Skara Brae.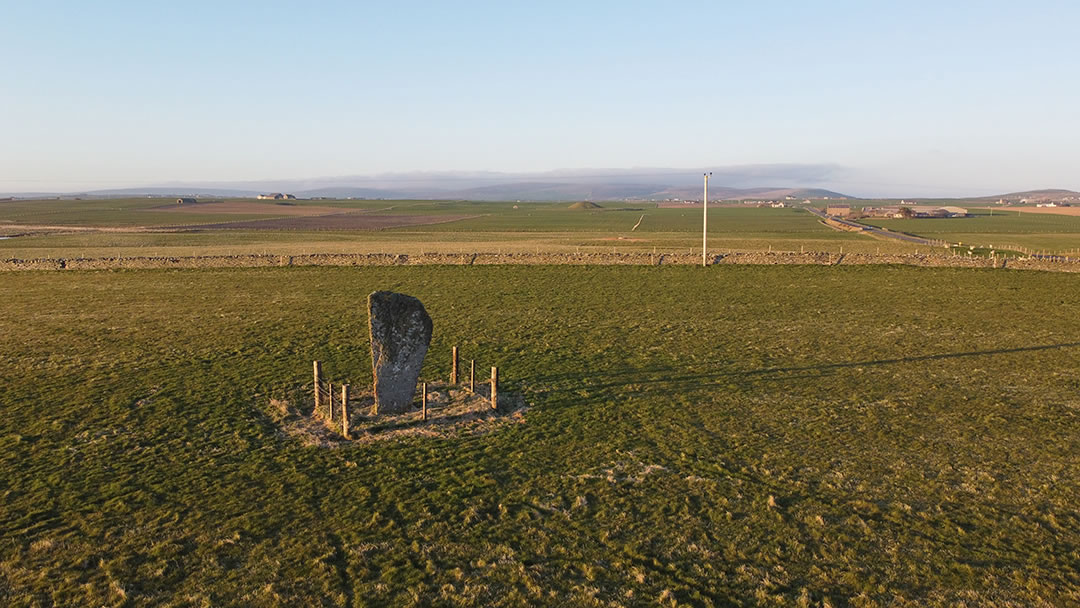 With a bike you get a constantly changing perspective and can also easily stop at any point to check things out, like ancillary standing stones I hadn't even noticed before in this epicentre of prehistoric Orkney. There is also a local cycling club, the Orkney Cycling Club, who are very inclusive and welcome visiting riders.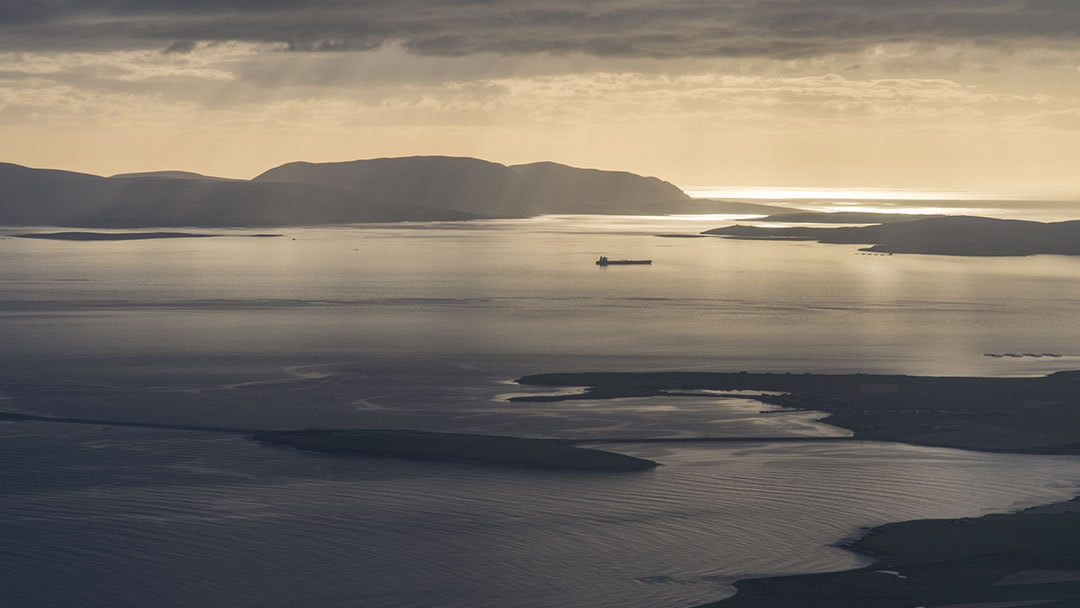 Numerous times over the years I've had the chance to gain PADI scuba dive training and certification, but I've never taken that plunge. Every time I come to Orkney I regret that. I'm not able to slip below the vast beauty of the expanse of Scapa Flow, one of the world's greatest natural harbours. Not for me the experience of thrilling wreck dives that scuba diving friends tell me are up there with the best in the world. If you've got the skills and experience Scapa Flow awaits.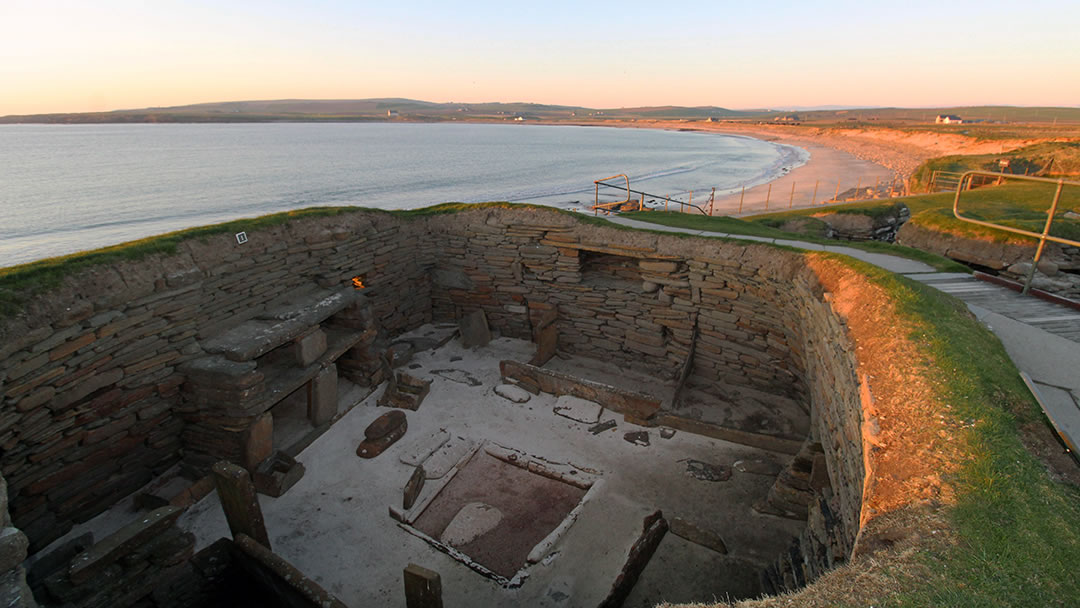 I have also enjoyed a 'newer' sport. I'm being tongue in cheek calling 'wild swimming' new as it's something people in Scotland have enjoyed at least as long as I've been on this earth. Of course, the joy of swimming in the outdoors in our seas and lochs took on a massive new popularity during Covid privations. Yes, the water is a bit chilly – and you should take it easy and check conditions locally – but it can be thrilling swimming here. I remember enjoying a wee dip at the white sand beach at the Neolithic village of Skara Brae, a life-affirming experience knowing people have been swimming here on this spot for millennia.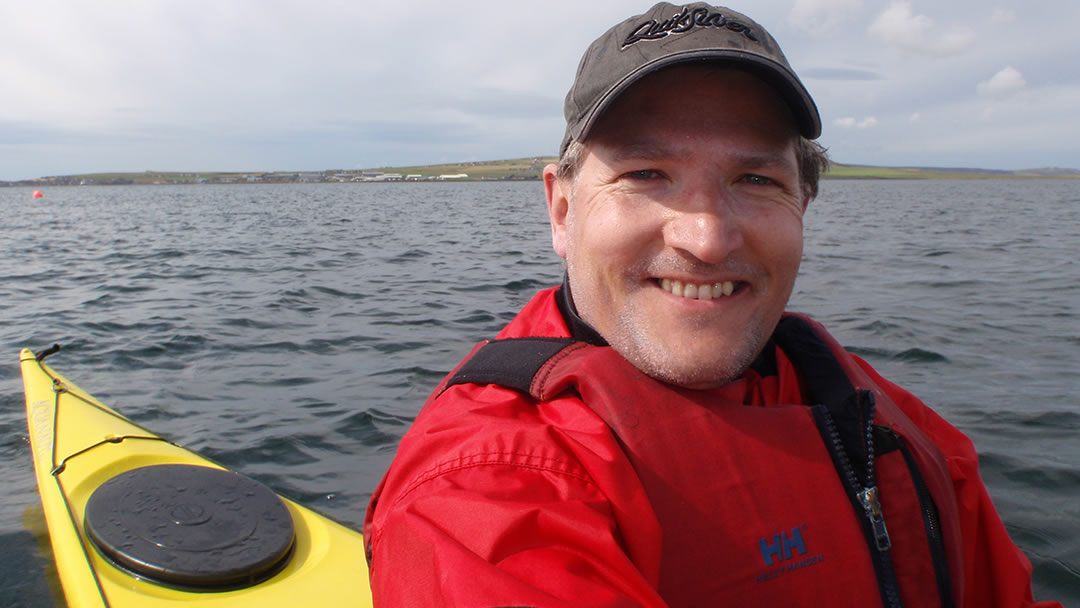 Bringing it back to where we began, now we are back at sea kayak height in Kirkwall Bay. I've just made it across that tidal race and will be dining tonight in Kirkwall as planned rather than in a few more days in Bergen. As we work our way back along the coast towards the Orcadian capital we have a companion. An otter breaks the surface and tracks near us in search of his own dinner. It's just one of the joys I've experienced on Orkney, an archipelago alive with all shapes and sizes of ways to get active amidst soul-stirring scenery and bountiful wildlife. What are you waiting for?

By
Robin McKelvie
Robin McKelvie is an award-winning travel writer and broadcaster who has been published in over 200 magazines and newspapers worldwide.
Pin it!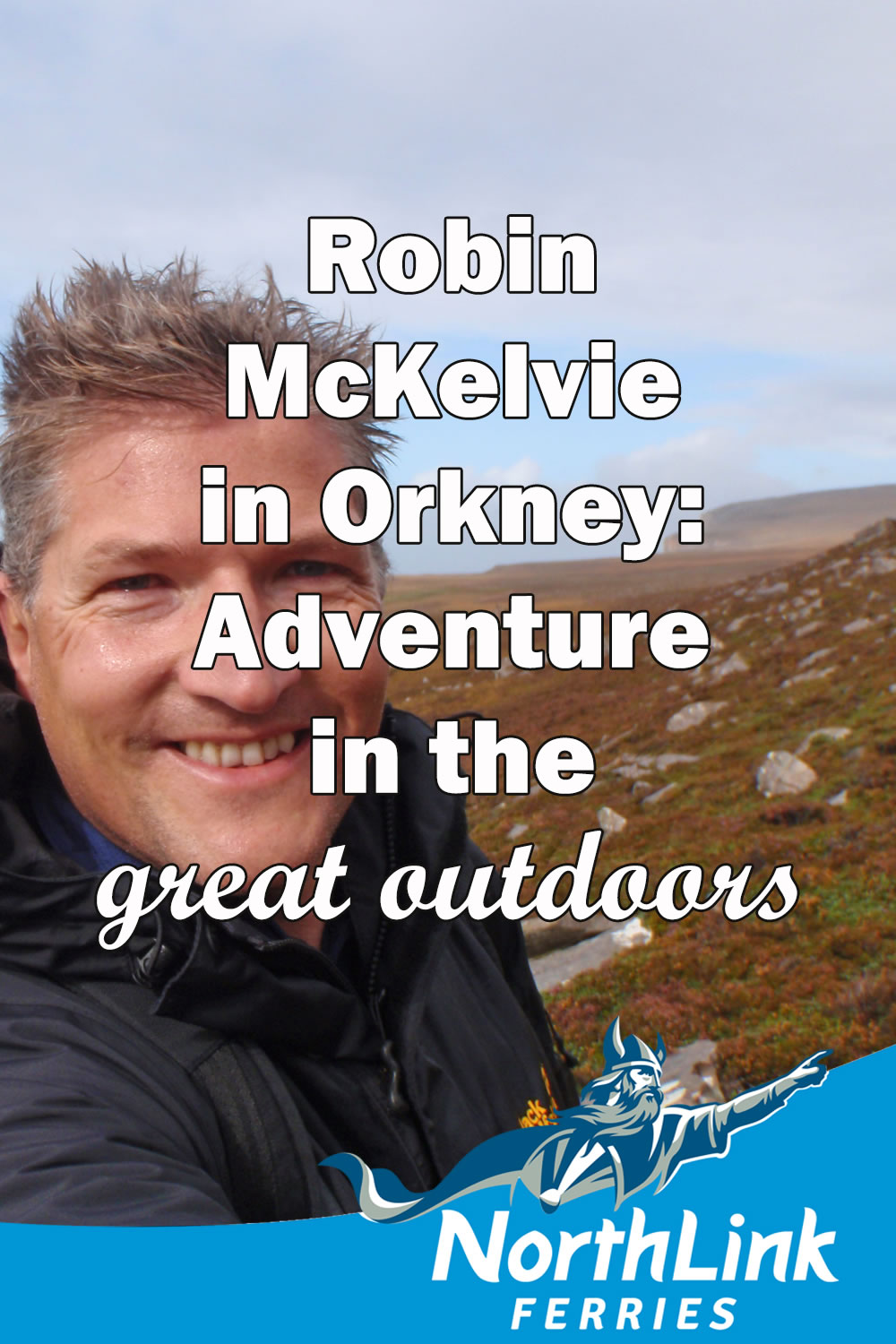 Header image: Robin en route to Old Man of Hoy photo © Copyright Robin McKelvie