When is the best time of year to visit Shetland?
Deciding when to visit the Shetland Islands is trickier than you might think. Many will be drawn to the summer months when the sun barely sets, and the weather is fair. However, the dark winters in Britain's most northerly islands have their appeal too; there are amazing fire festivals to enjoy and dramatic light for photographers to capture.
The golden days of July are ideal for visiting the beaches in Shetland. Why not try building a sandcastle at St Ninian's Isle, or paddling in the shriekingly cold waters of Meal beach? All the while listen for the raspy calls of Arctic Terns as they take small fish from the surface of the tide.
Shetland is 60 degrees north, on the same latitude as St. Petersburg, Alaska, Greenland, and Oslo. However, the weather is milder in Shetland because of the seas around these islands. The winters are never too cold, and the summers are never too hot. There can be fine days throughout the year, but the weather can change quickly in a day, so visitors are always advised to wrap up well, and always be prepared for windy conditions!
We hope you find our guide to the Shetland year useful and look forward to welcoming you on board a ferry to Shetland soon. Find out festival dates and details here.
January in Shetland – Dramatic weather and Up Helly Aa
The start of the year is a fabulous fiery time in Shetland. Shetland Fire Festivals began life as an end-of-Yuletide celebration and mark a symbolic beginning, welcoming the sun's return after the winter solstice. These days Shetland Fire Festivals are fun and awe-inspiring events led by a Viking Jarl's Squad.
The year begins with the Scalloway Fire Festival on the second Friday of January. In Scalloway, Shetland's former capital, between 200 and 300 guizers lead a torch-lit procession through the village, before setting a Viking galley alight on the sea at Port Arthur. Afterwards the party continues at various halls and venues.
The biggest event on the Shetland calendar takes place on the last Tuesday of January. Lerwick Up Helly Aa is a day of parades and visits around the town by the Guizer Jarl and his squad. In the evening the Junior Jarl's Squad set fire to their own 'peerie' galley. This is followed by a senior procession of a thousand guizers holding flaming torches aloft as they march with a Viking Longship through Lerwick. Once the procession and galley reach the burning site, the torches are thrown in, engulfing the beautiful Longship in flames. The fun continues in the halls later that evening, and on the following day at the Guizer's Hop. View our Visitors Guide to Up Helly Aa.
In January the days are short and accompanied often by a brisk cold wind and blatterings of sleet. However even in January, a sightseeing tour of the dramatic Shetland landscape is well worth undertaking. Also, for Up Helly Aa, the best of Shetland is on display for visitors, and there are traditional music concerts and a Shetland food show to attend.
Up Helly Aa is the one event on the Shetland calendar that is never postponed because of weather. This author has stood watching Up Helly Aa torches sparking whilst spectators and guizers were battered by wind and rain, and no one minded a bit.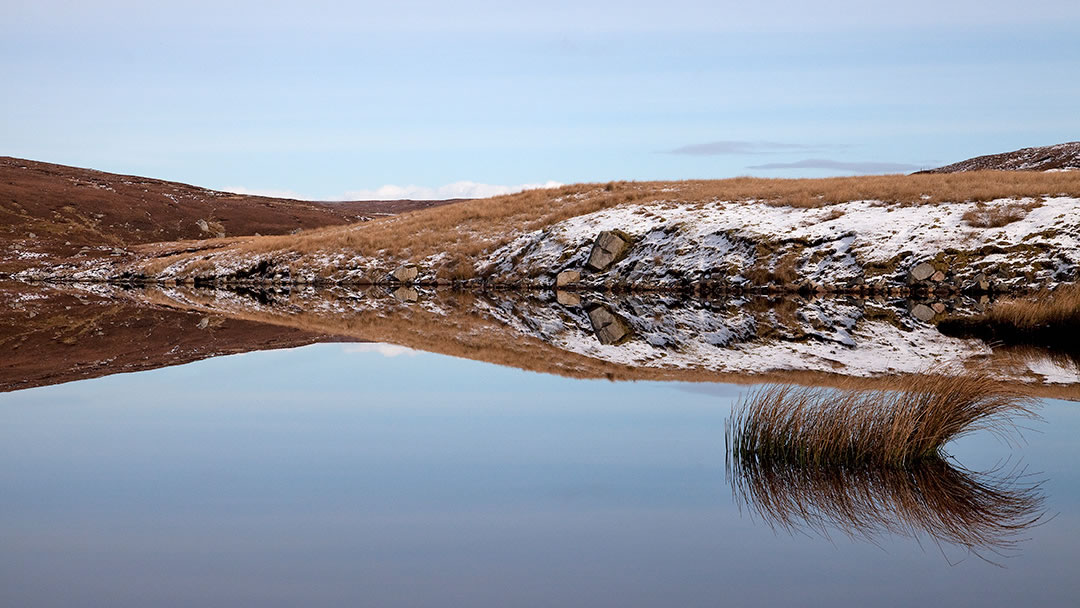 February in Shetland – Community Fire Festivals and winter walks
Though the weather can be wintery, February is a lovely month in Shetland. Up Helly Aa may have passed, but if you missed it, there are other Fire Festivals throughout Shetland during February and March. These smaller fire festivals all have slightly different traditions; but they all include a Viking Jarl Squad, the spectacular burning of a Viking Galley and a friendly atmosphere. Find out more about rural Fire Festivals.
There are also plenty of other things to do in February. If you wrap up warmly, you can enjoy bright and gusty days exploring Shetland's dramatic landscape on foot. There are great places to eat, superb music to hear, and shops and Shetland crafters to visit.
Sometimes in February there is a blast of north wind and a dazzle of wet snowflakes across Shetland's dark hills. The salt air ensures that the snow never hangs around too long.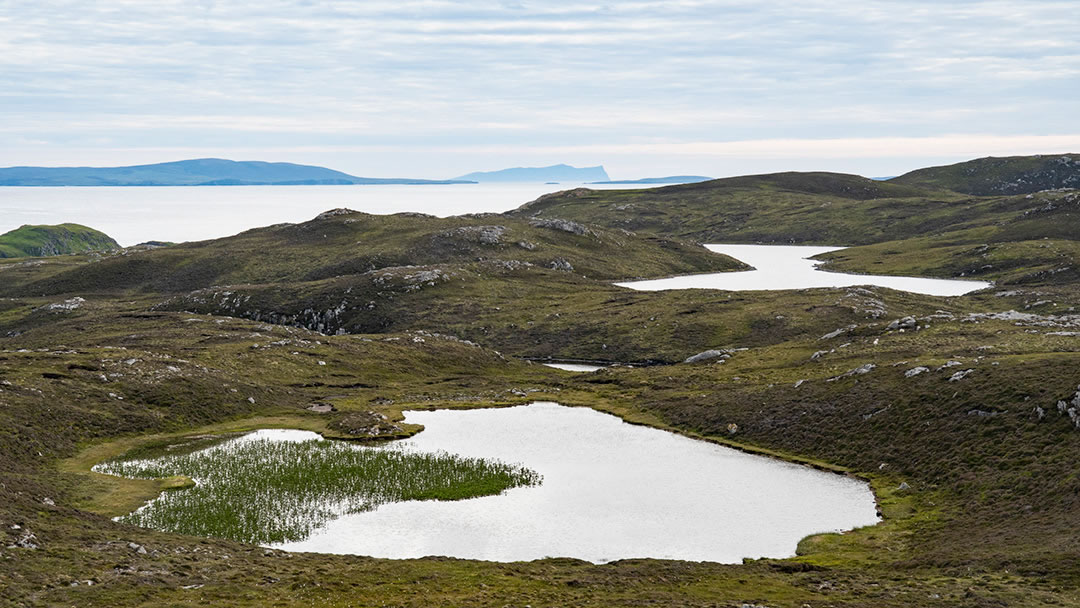 March in Shetland – Fresh days and the last of the Fire Festivals
March is time to see Shetland's wild beauty for it usually begins with wild weather and ends on a much calmer note.
As the winter weather dies away and the days become fresh and bright, daffodils fill the roadside verges, lambs bounce across the heather and birds flock back to Shetland skies. We'd highly recommend the islands to those looking for a unique destination at Eastertime. Why not book a trip to go out with an otter expert to see if you can spot these shy creatures in the wild?
There are still some Shetland Fire Festivals to see in March. These superb community events are both welcoming and spectacular; the Viking outfits and longship are an impressive sight to see!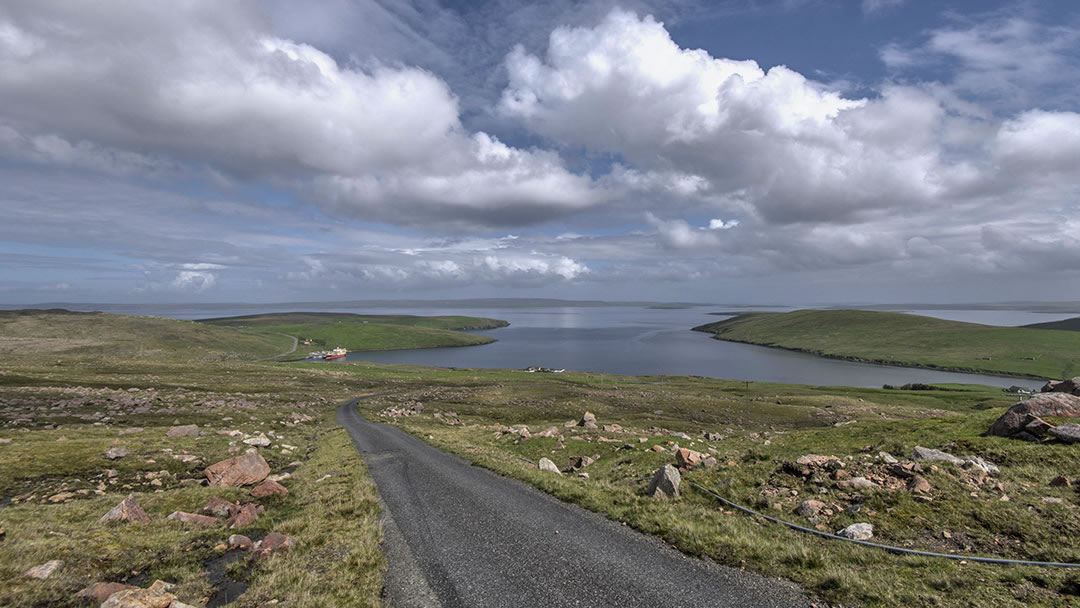 April in Shetland – Da Voar, wildflowers and seabirds
Da Voar comes from the Old Norse for 'spring' and that is how this time of year is referred to in Shetland. With winter past, historic sites such as Jarlshof open their visitor centres to the public.
The islands come alive with birdcalls and the seabird cliffs begin to team with squabbling birds. Wildflowers appear along the roadside and sea pinks begin to bloom on the coastal fringes of Shetland. The sun may still be snuggled in clouds, but the days become noticeably warmer and longer.
The phrase 'Da Voar Redd Up' means 'the Spring clean-up' and this event is the UK's most successful community litter pick. Annually over 20% of Shetland's population help to clear Shetland's beaches, coastlines, and roadsides of bruck washed up by winter storms. Over the years, almost 2,000 tonnes of rubbish has been collected!
If you love traditional music, then Shetland is the place to be in April. The Shetland Young Fiddler of Year competition is an important event as Shetland fiddle traditions are carefully looked after in the islands. The competition is also a chance to see the traditional music stars of tomorrow.
The Shetland Folk Festival sees some of the world's finest traditional artists arriving to Shetland's shores. There's an unofficial start to the festival when artists, sailing on the ferry from Aberdeen to Shetland meet and begin to play together on the North Sea.
April is also the time when the ferry to Mousa and other boat trips begin sailing. These services tend to stop in September – please visit each operator's website for exact timings.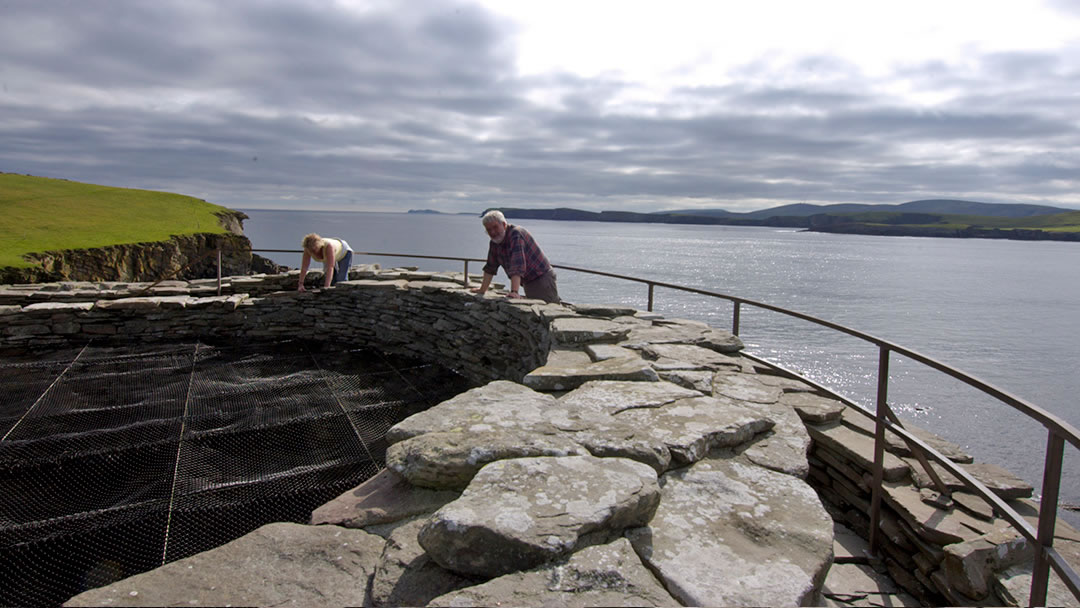 May in Shetland – warmth, puffins, and traditional music
We love Shetland in May. There is usually a bit of warmth to be had and a light breeze to keep the midges away! The early summer weather is accompanied by puffins returning to the cliffs of Sumburgh Head. Shetland ponies can be found munching grass by the roadside. Boat trips to Mousa and Noss are sailing. The main influx of summer visitors has yet to arrive.
Some visitors are more visible than others. Orca begin to be spotted around the coast of Shetland. These magnificent animals visit from mid-April to mid-September to hunt the seals around the islands.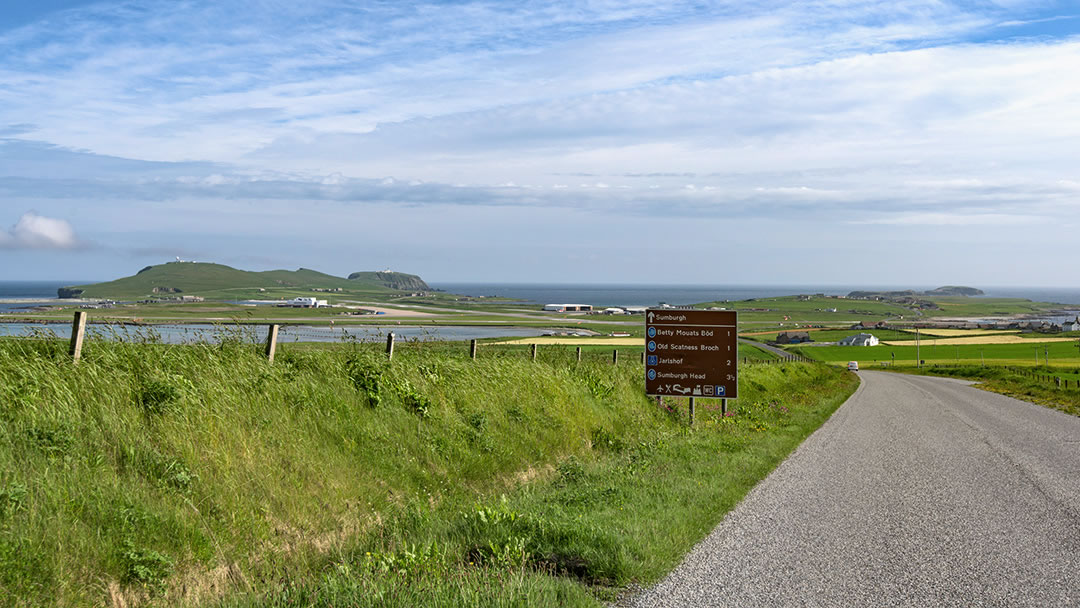 June in Shetland – Simmer Dim
At Midsummer the days are very long because Shetland is so far north. The sun sets at 22.34 and rises at 03.38. Shetlanders call the glow of the sun under the horizon at Midsummer, the Simmer Dim.
It's a super time to pet Shetland ponies, eat fish and chips in the sun on a Lerwick pier, travel to Unst to stand on Britain's most northerly beach or sail to Fetlar to see rare red-necked phalaropes.
However, there are also many fine events at this time of year. The Simmer Dim Rally sees 300 bikers from all around the UK arriving to experience the beauty of Shetland and the Islanders' great sense of fun! In Lerwick, yachts from the Bergen to Shetland Races glide into the harbour like white swans. There's fun to be had at the Lerwick Midsummer Carnival and the Lerwick Lifeboat Open Day. The Shetland Classic Motor Show is a treat which occurs every two years; showcasing cars, motorcycles, and tractors from the past.
The Shetland Showcase of traditional music and crafts is a superb summertime event on Monday nights in Lerwick's Islesburgh Community Centre. Boat trips to fabulous islands are in operation.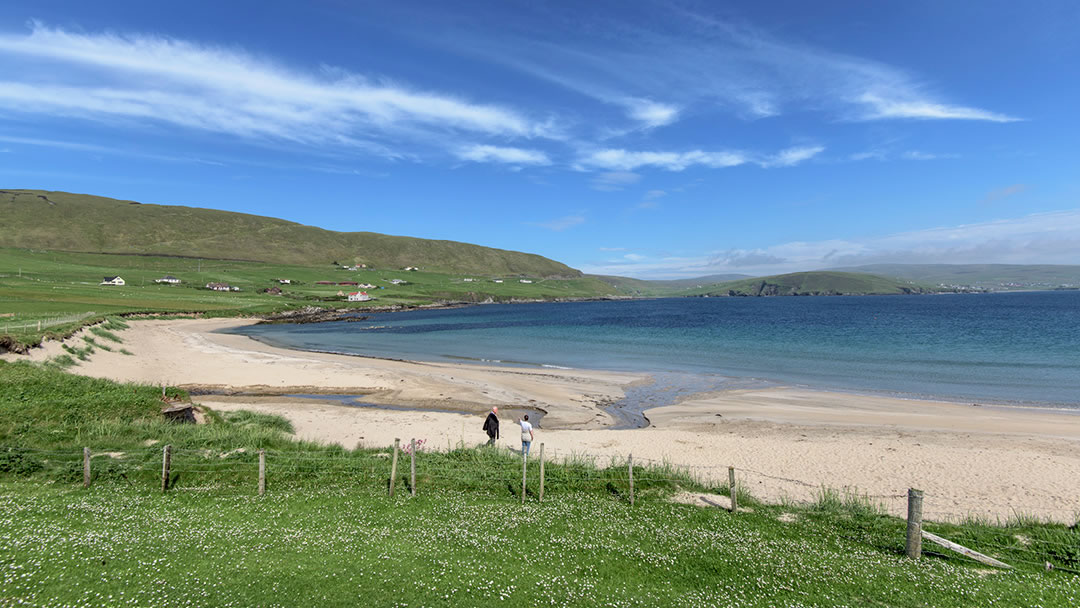 July in Shetland – beaches and sailing regattas
The month of July boasts the best of Shetland's weather, ideal for explorers. There's still a chance to see puffins at Sumburgh Head or take an evening ferry over to Mousa to see Stormy Petrels in the walls of the 2,000-year-old broch there.
The golden days of July are ideal for boating, and so many sailing regattas take place during the month. The countless beaches of Shetland are also fine destinations in summer. Why not try building a sandcastle at St Ninian's Isle, or paddling in the shriekingly cold waters of Meal beach? All the while listen for the raspy calls of Arctic Terns as they take small fish from the surface of the tide.
There are usually fantastic events to enjoy during the month of July, including Shetland Nature Festival, UnstFest and Fiddle Frenzy.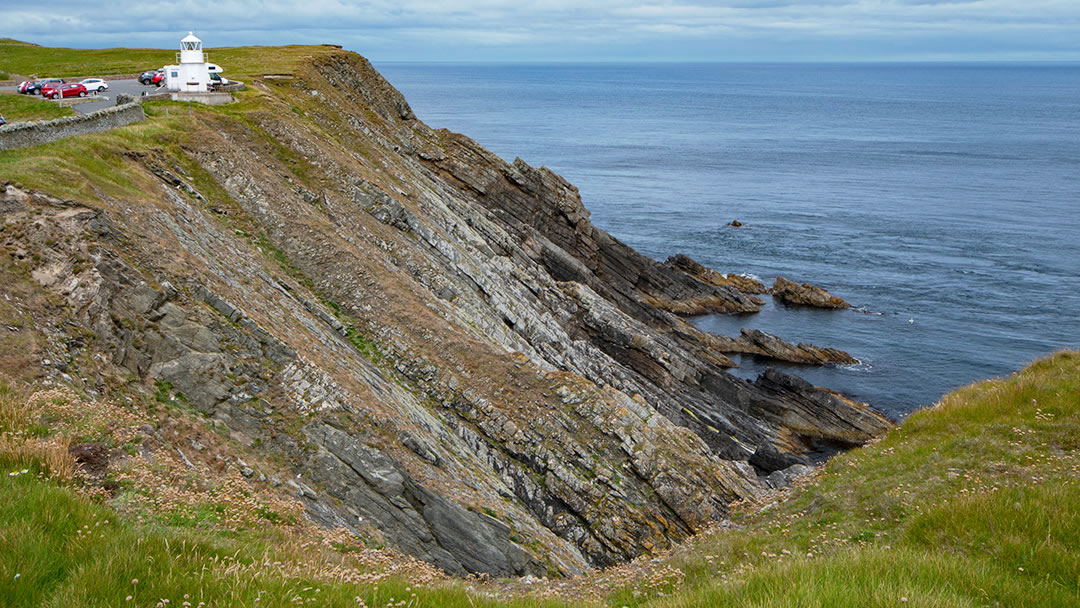 August in Shetland – sheepdog trials, sea haar and agricultural shows
August can be a beautiful warm month in the north. In Shetland, Islanders celebrate their crofting heritage with sheepdog trials and agricultural shows.
Unlike Orkney, where there's a show week, in Shetland the shows are distributed throughout the month. All are great days out, with plenty for children to do and competitions for best livestock and produce including veggies, baking, knitting and crafts.
The month is also ideal for outdoor activities including sea kayaking, orca watching, taking a boat trip to see the gannets of Noss, or exploring Eshaness in the north.
Though visitors to Shetland in August will see the best of the weather, as with all months of the year, be prepared for the weather to change. In the summer, fog can blow in from the sea, and this is known as a 'sea haar'. This, combined with wind can have a deceptive cooling effect – watch you don't get a stealthy sunburn!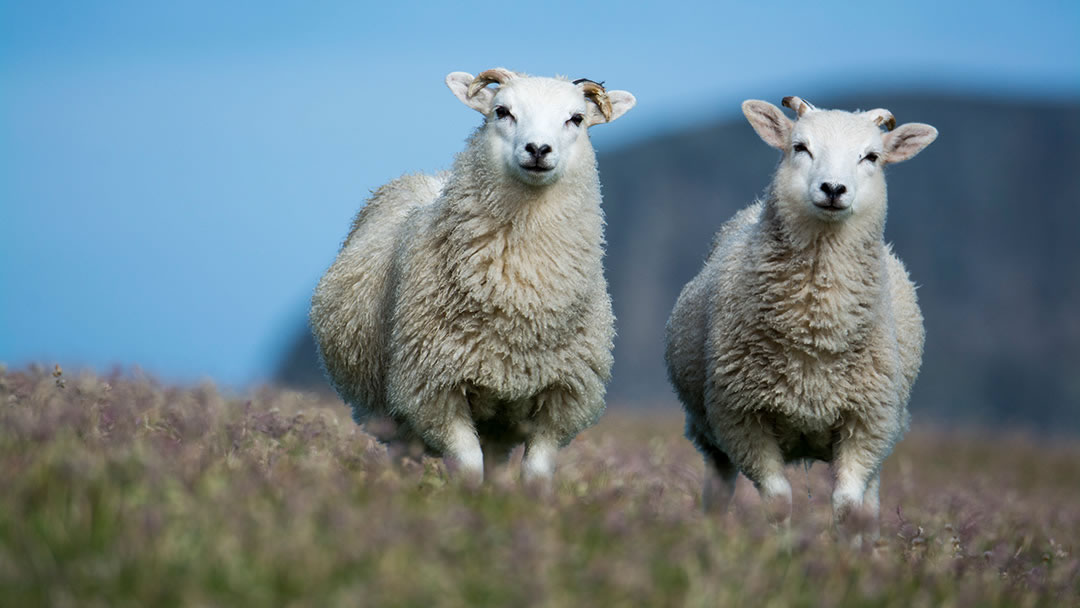 September in Shetland – Sheep and migrating birds
As summer leads into autumn the days become noticeably cooler, and the daylight doesn't seem to last so long. The seabirds have left the cliffs now. There's a last chance to take a boat trip to Mousa and smaller islands before these services stop for the season. As the winds increase in strength and the grass grows with less enthusiasm, island farmers begin to ship their sheep off Shetland. This is a busy time for NorthLink's freight ships.
However, one of the most anticipated events in the Shetland calendar (that doesn't involve setting boats on fire) takes place in September, and it is a celebration of Britain's most northerly native sheep. Shetland Wool Week is an accessible introduction to Fair Isle knitting, weaving, spinning, and dyeing. There simply isn't another event like it in the world.
If you love movies, we recommend the Screenplay Film Festival which often sees film critics, actors and directors venturing northwards. Wordplay, Shetland's annual book festival provides a chance to meet local, national and international authors. The Shetland Songwriting Festival is a new event, ideal for all musical abilities.
Also in September, the fresher winds blow large numbers of migrating birds towards Shetland's shore. The islands are a fine stepping stone for birds on their journey south, and islands such as Foula and Fair Isle are great places to be to spot rarities.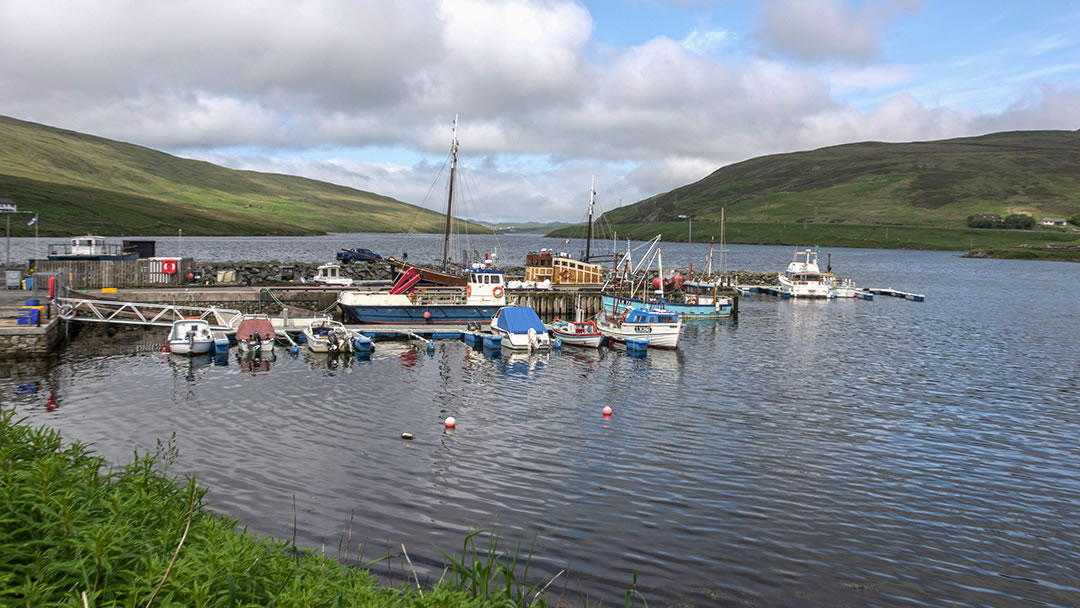 October in Shetland – Enjoying delicious Shetland food
We think that Shetland is a super place to visit in October. This is particularly the case if you are keen to see the Mirrie Dancers in the night sky or like spotting the unusual migrating birds that land on the islands. Visitors will also find the Shetland sites of interest a bit quieter in October.
The wind will push you into a theatre and the rain will drive you into a restaurant serving delicious Shetland food. There are exhibitions of Shetland art and bars hosting traditional music sessions. Islanders are very inventive when it comes to thinking of things to do as winter takes hold.
Recently listed in the TripAdvisor 'best things to do in the UK in October', the Taste of Shetland Festival is a celebration of Shetland's delicious larder. The Shetland Accordion and Fiddle Festival also takes place this month.
For wildlife enthusiasts, October is the time of year when grey seals come ashore to secluded beaches to give birth to white fluffy seal pups. On days when it's simply too chilly to venture outside, there are some exceptional museums to visit in Shetland.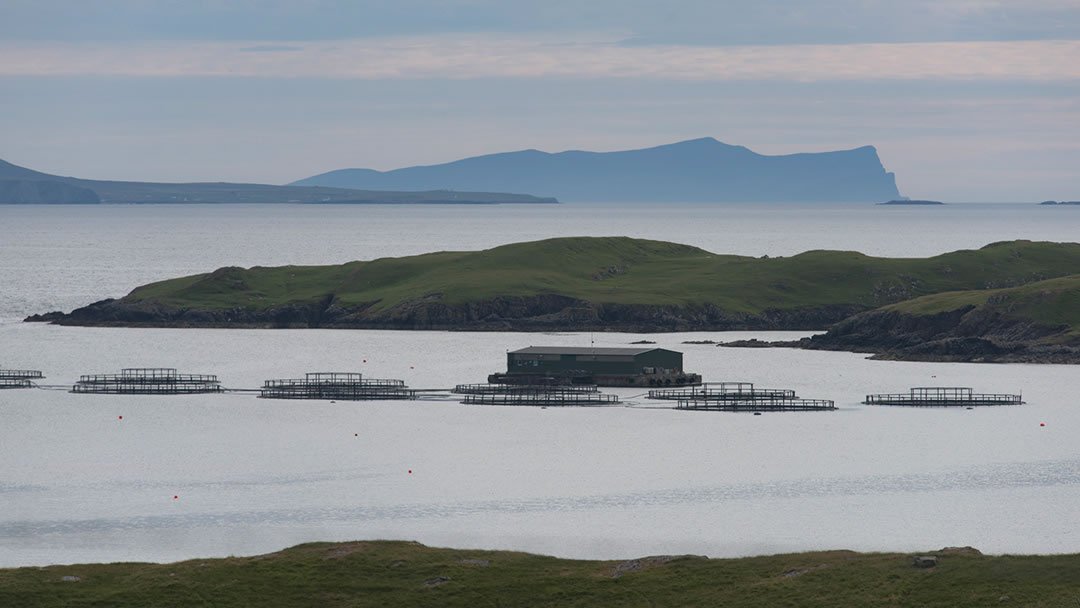 November in Shetland – Mirrie Dancers
The month of November may bring dark days and wild weather, but a warm welcome can be had for those who attend events or visit Shetland shops.
Around the month there are community events around Hallowe'en and Bonfire night, and remembrance events on Armistice Day. The Shetland Arts and Crafts Craft Fair is a chance to meet and buy from some of Shetland's talented makers – a brilliant opportunity to start your Christmas shopping early.
Photographers will enjoy November. Dramatic shots of wild waves marching into the voes of Shetland can be captured. The possibility of seeing shimmering curtains of green light across the night sky is high in November, especially on clear nights.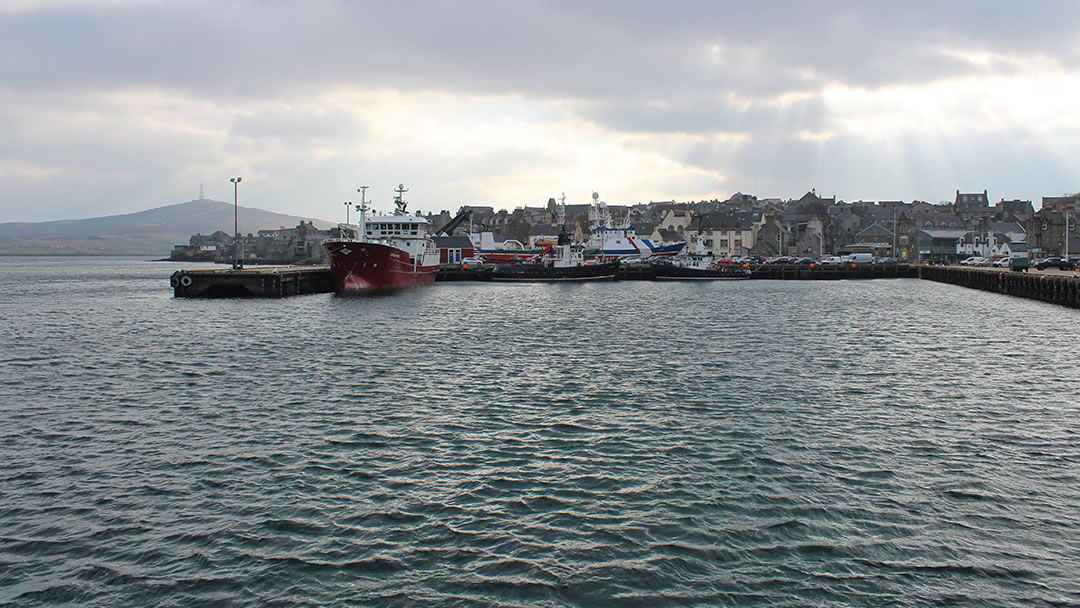 December in Shetland – Christmas time and winter warmth
Shetland in December is a magical time. There are many festive-themed events including pantomimes, Christmas Carols, and festive exhibitions. Christmas Markets and shops in Shetland offer a chance to find some unique handmade gifts made by local crafters and artists.
It can be cold and crisp or wet and windy in Shetland in December. It is a dark month. At midwinter the sun only rises at 09.08 and it sets at 14.57. In the olden days, midwinter, or Thomasmas Day was a holy day that marked the start of Yule – which ends on 13th January.
There is more to recommend about Shetland in December. Nothing beats getting cosy on a dark stormy night after a day exploring Shetland's dramatic coastlines and befriending Shetland Ponies in the hills.
Shetlanders celebrate Christmas and Hogmanay in the warmest way possible. There is candlelight and laughter with family, neighbours, and friends around the dinner table and later by the fireside. A dram is lifted for New Year and talk turns to Up Helly Aa.

By
Magnus Dixon
Orkney and Shetland enthusiast, family man, loves walks, likes animals, terrible at sports, dire taste in music, adores audiobooks and films, eats a little too much for his own good.
Pin it!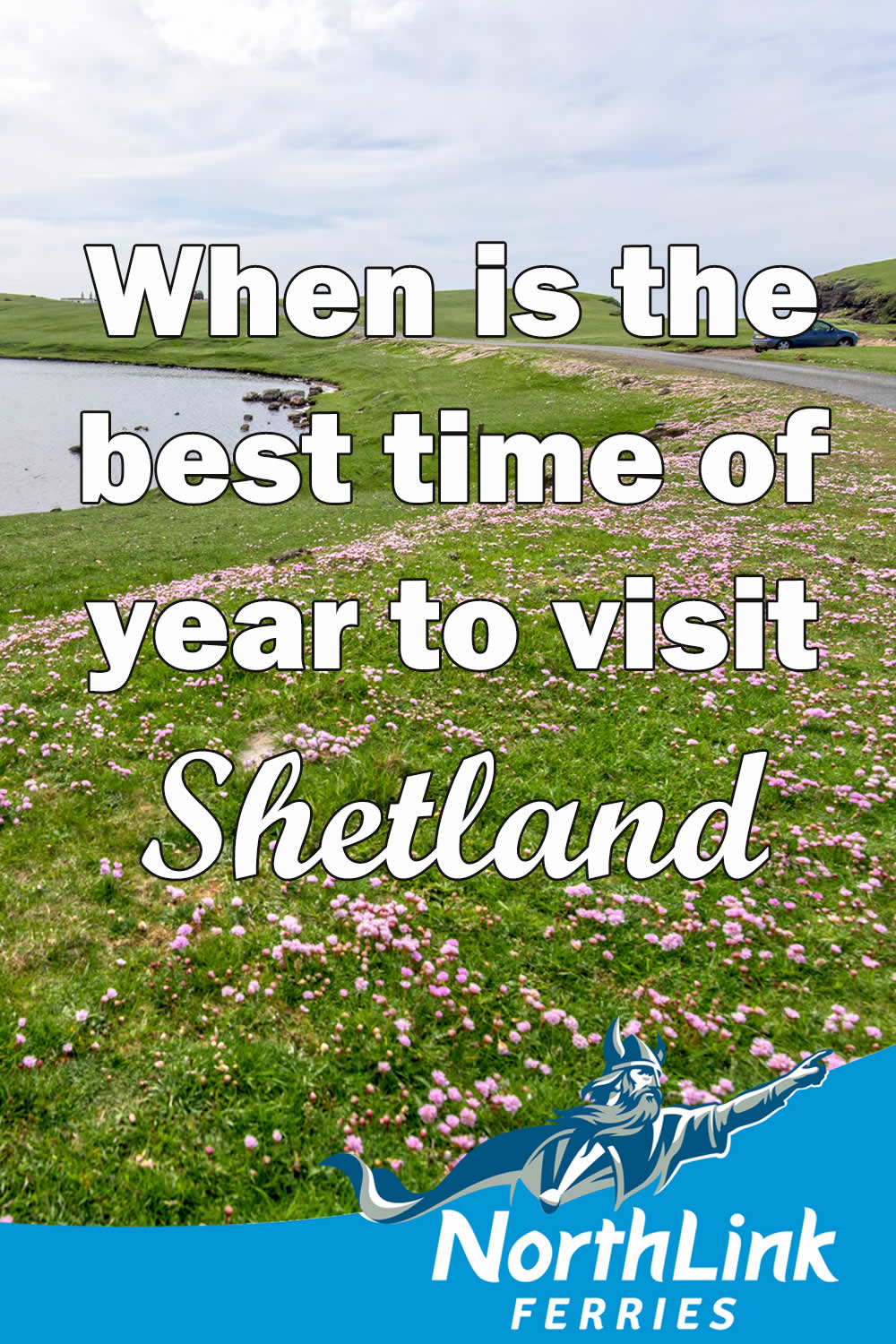 Header image: Loch of Framgord at Eshaness in Shetland © Copyright Charles Tait