Robin McKelvie in Orkney: A wildly beautiful destination
It wasn't until I went to Stonehenge that I fully appreciated just how special and deeply unique the Orkney Islands are. Did you know that on Orkney's mainland there are sites even older than Stonehenge, including legendary Skara Brae? Then out on Papa Westray there is a Neolithic dwelling half a millennia older than Skara Brae! And prehistory is just one entrancing string to Orkney's multi-faceted, multi-island uniquely impressive bow.
Then there is the Norse heritage: St Magnus Cathedral is perhaps the most striking Norse legacy anywhere in Scotland, plus the ghosts of the lairds and bishops from the Scottish mainland who etched their stories here too.
Join me now as I share with you why you must sail to Orkney too.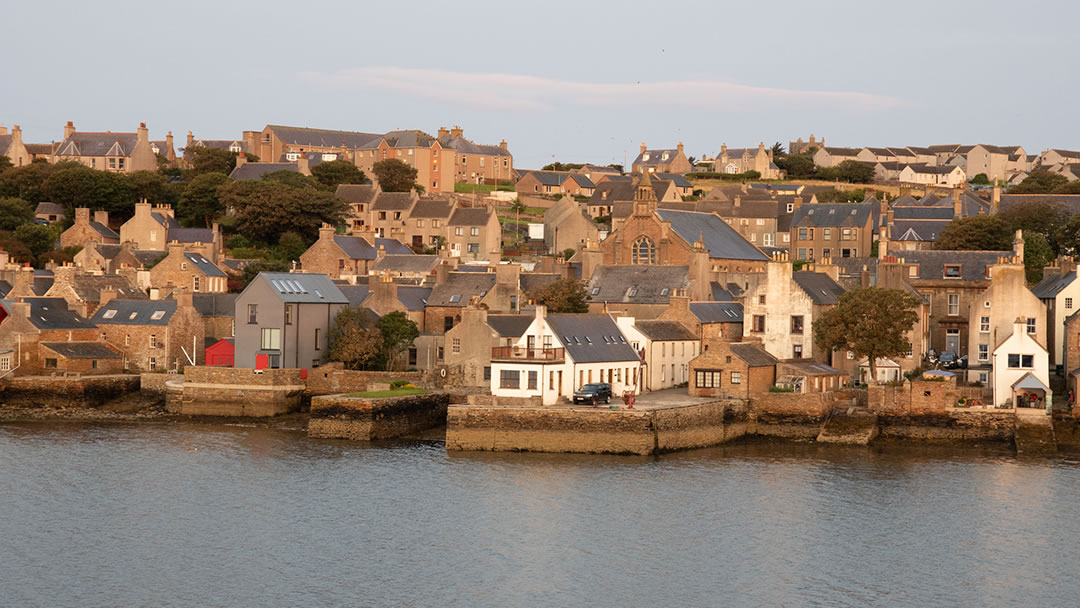 I'll never forget my first sight of Orkney. I had long dreamed of sailing here after reading island bard George Mackay Brown's evocative Greenvoe at university in Edinburgh. I arrived on a sunny day as the ferry rounded the Old Man of Hoy and funnelled into the incomparable natural harbour of Scapa Flow in search of Stromness. I've sailed into Stromness and Kirkwall with NorthLink myriad times since and each time it's like flicking open the pages of a fairy-tale, new chapters revealing themselves on every visit.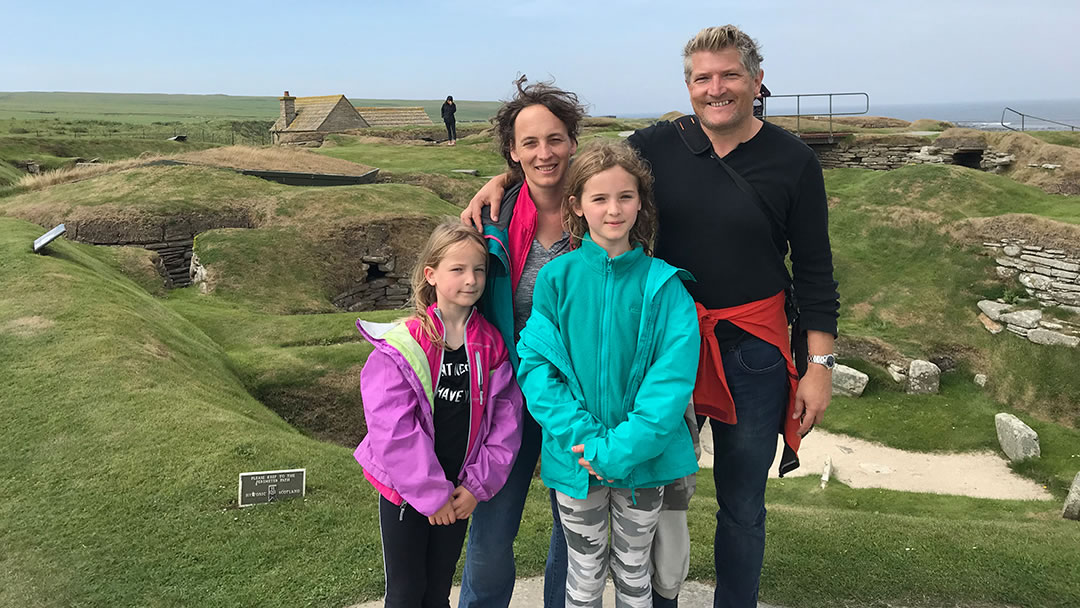 Take those prehistoric sites, the most famous of which are part of the UNESCO World Heritage Heart of Neolithic Orkney. I was astounded enough to wander amidst a village over 5,000-years-old at Skara Brae back in 1999.
Back then I had no idea of the scale of Neolithic Orkney. This summer, Ness of Brodgar dig director Nick Card, told me: "We now think Orkney had a large population in Neolithic times comparable to that of today, so it was no remote outpost; very much one of the major centres of prehistoric Britain." To me that is just mind-blowing and turns my image of prehistoric Britain on its head.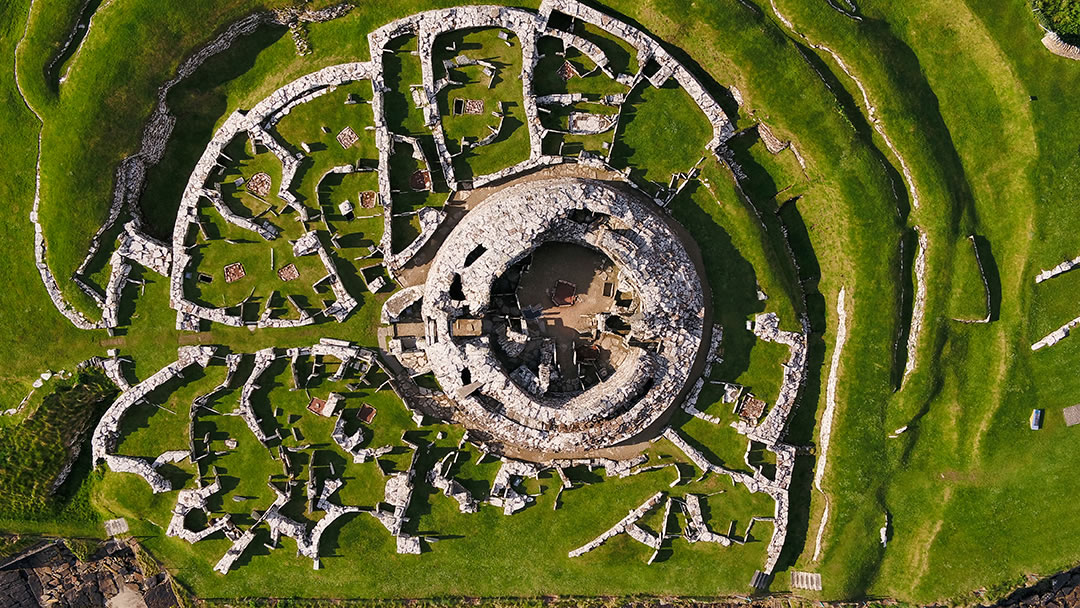 You could come to Orkney for a month and just explore the prehistoric sites on Orkney's mainland. On my last visit the guide at Maeshowe told me about another trio of nearby burial cairns I then explored. Completely alone. And for the first time I made it to the Broch of Gurness, a brilliant site where an Iron Age site wraps around a hulking broch.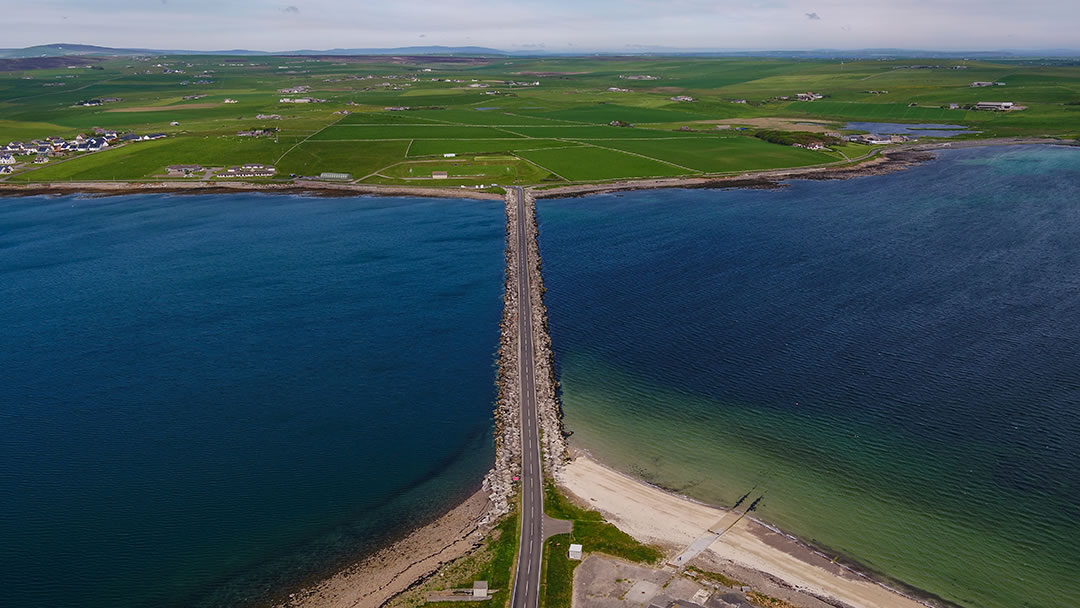 Even then in historic terms Orkney's mainland offers so much more. Forget teaching kids about World War One and World War Two in school – just bring them to Scapa Flow. It was here in World War One that the German Fleet was escorted from the Firth of Forth, only to be scuttled in this vast natural harbour. In World War Two a German submarine sneaked in and sank the Royal Oak. This major loss of life led to the construction of the Churchill Barriers, which are still a mainstay of the Orcadian road network. I've not even made it yet back to the recently revamped and re-opened Scapa Flow Museum.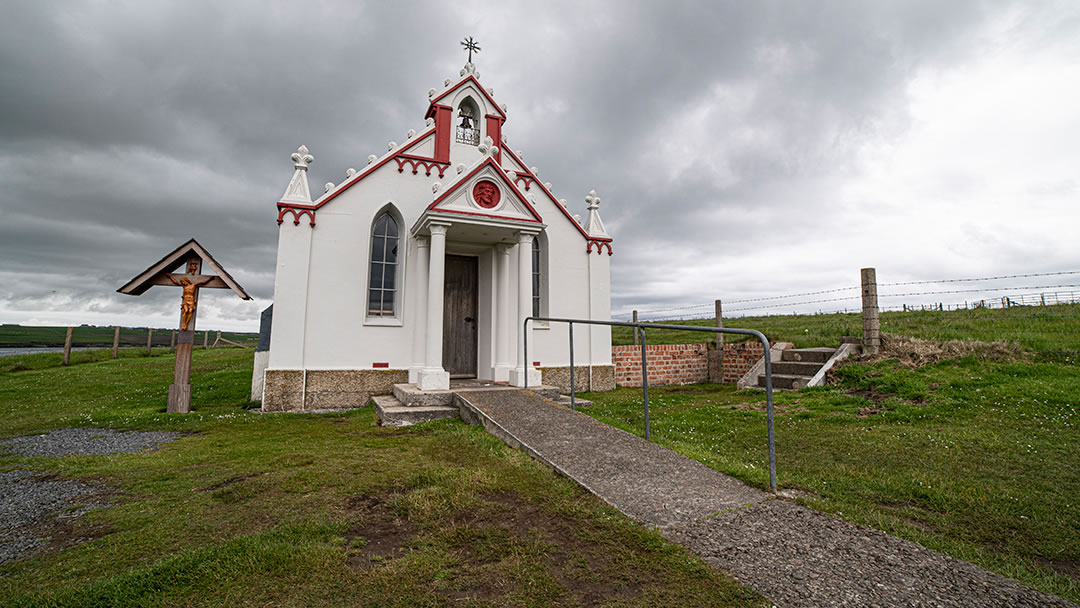 Scapa Flow ebbs and flows to the waves of human tragedy, but this is a big-skied archipelago of over 70 islands where there is always hope; inspiration too. I found a rich seam of both at the sublime Italian Chapel. I've been to St Paul's Cathedral and St. Peter's, but they don't touch my soul in the same way as this remarkable church. It was fashioned with pure love out of an old Nissen Hut and odds and scraps by Italian Prisoners of War during World War Two. Some even stayed on after the war to finish it and strong links remain. It was a fitting place to finish my eulogy to my mum this summer. It is that special.
I mentioned inspiration and you'll find plenty of that in Orkney. Shopping for arts and crafts on the narrow stone streets of the island capital of Kirkwall is a joy. There are other artists and creatives dotted around the archipelago, not least down in Stromness. I've chatted with the supremely talented musician and composer Erland Cooper who hails from here – his work brilliantly evokes Orkney. The best place to take the pulse of Stromness' cultural scene is at the award-winning Pier Arts Centre, a waterfront work of art in itself.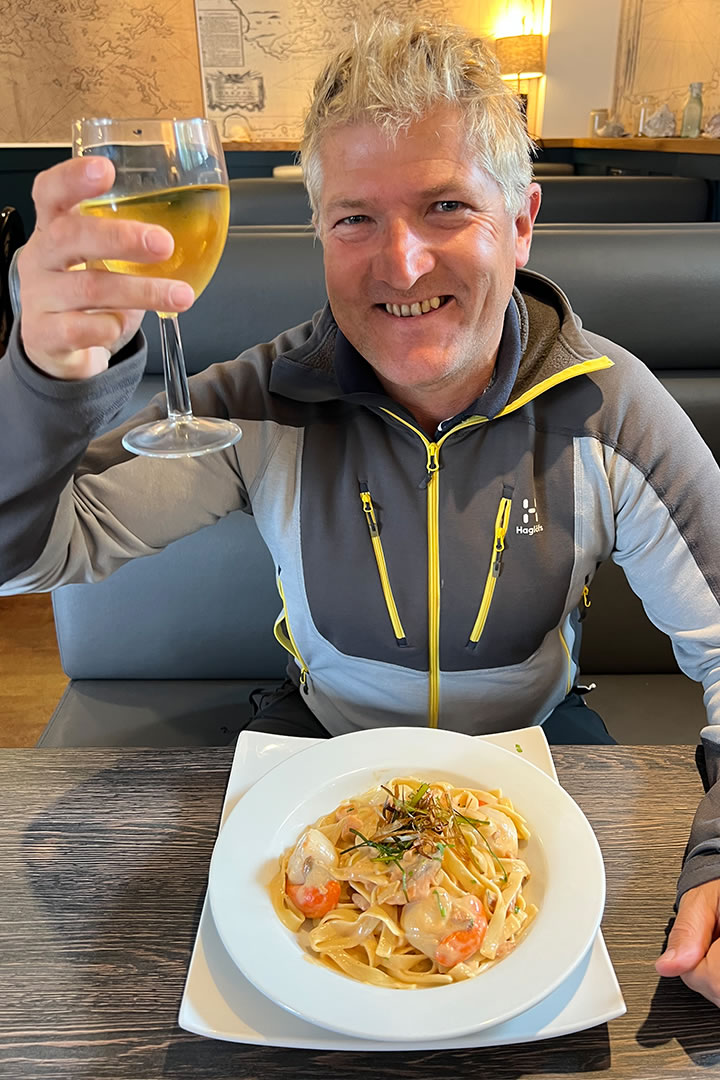 Kirkwall and Stromness are great places to eat out too. The Orkney mainland is no spartan, barren affair. Oh no, what really surprised me the first time I came was how lush and fertile it is. That first-rate milk goes into the famous Orkney Cheddar and the local beef and lamb is superb.
There is a rich bounty of seafood too. Drinks excel – Orkney boasts not one but two superb whisky distilleries in the shape of Highland Park and Scapa. Gin is produced in Orkney too and lashings of superb beer. Indeed Orkney's Dark Island is one of my favourite ales and is a highlight when I sail to Orkney aboard NorthLink Ferries' ships.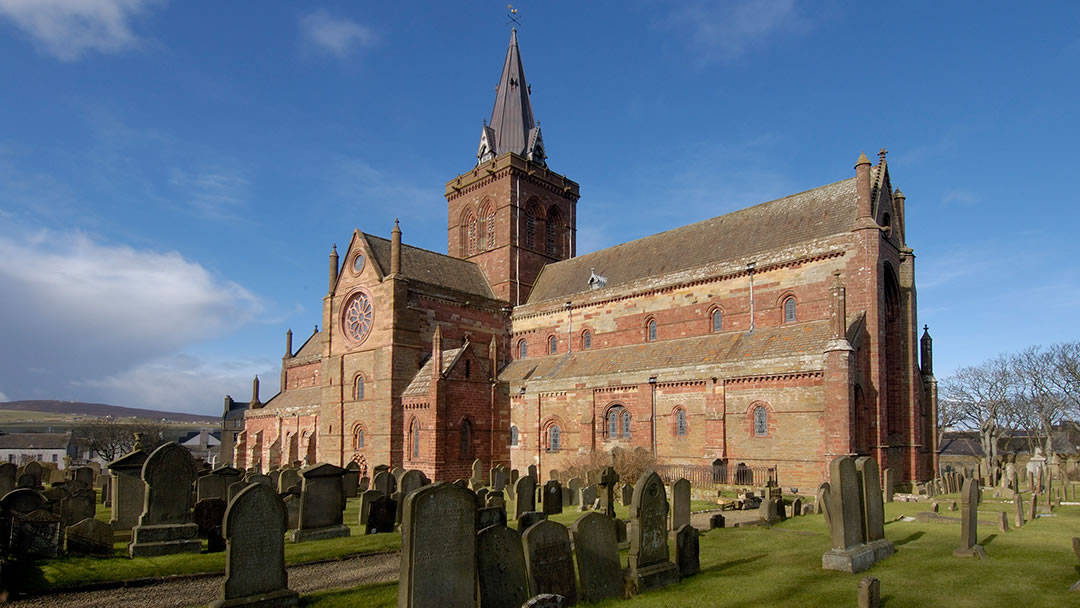 Orkney's attractions just go on and on. I've not even scuba dived in Scapa Flow yet or been out to the Brough of Birsay. You could come to Orkney just to track seabirds, or to hike, or to check out the spring wildflowers. And then there is the Norse heritage: St Magnus Cathedral is perhaps the most striking Norse legacy anywhere in Scotland, plus the ghosts of the lairds and bishops from the Scottish mainland who etched their stories here too.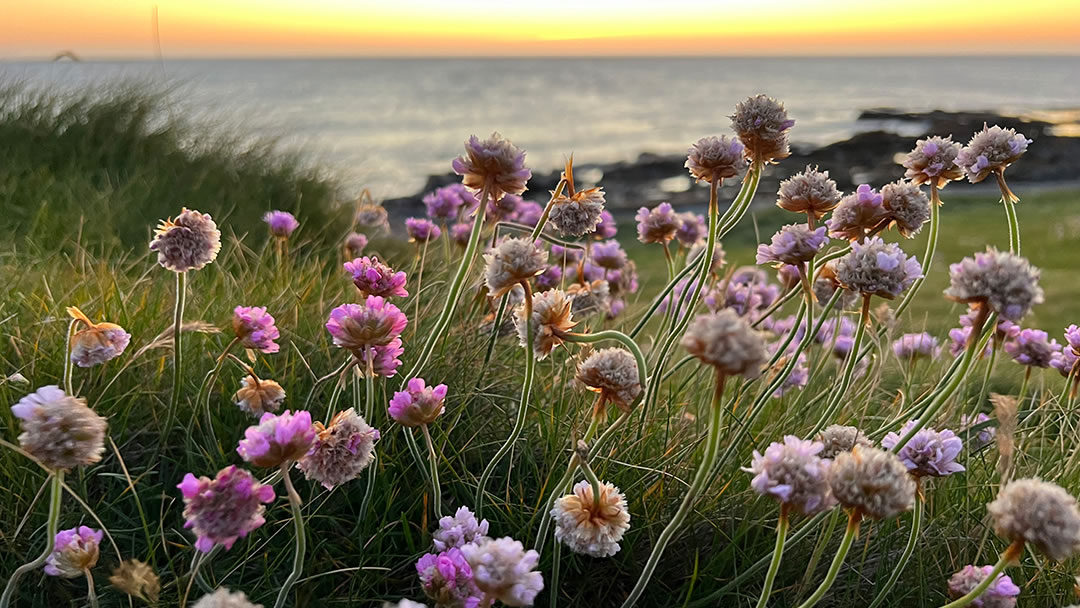 It's hard to leave Orkney's mainland behind, but beyond it there are not just other islands, more other worlds. Hoy to the south across Scapa Flow is the rugged, mountains one, a place for life-affirming hikes and wildlife-rich adventures. Or maybe visit Rousay for its archaeological treasures? Or how about the sandy delights of aptly named Sanday?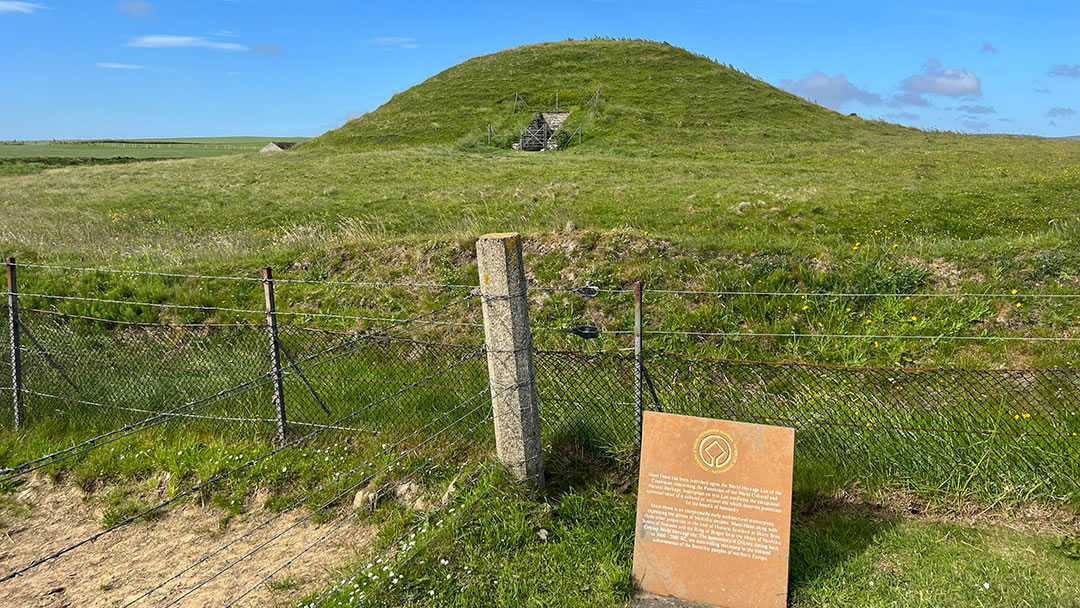 I'm doing a series of blogs on the Orkney Islands for NorthLink Ferries. I'm very much looking forward to sharing my discoveries with you. One will be on Maeshowe and the other treasures that I can share with you are not so well-known.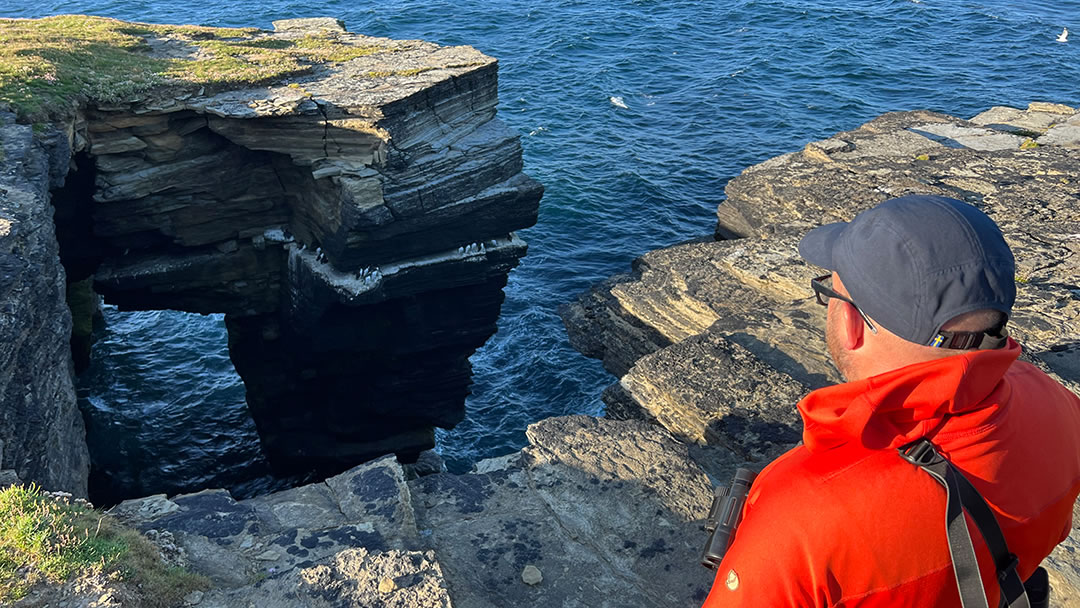 Then we'll also be flying back in time, back to Papa Westray, perhaps my favourite island in the archipelago. Here we will delve into that ancient farm steading, venturing inside into a world almost 6,000 years old! It's quite a spot, just us and the Atlantic crashing on to the shore. We meet the Papay Ranger, meet some of the locals of 'Papay' and explore an island alive with seabirds and epic beaches.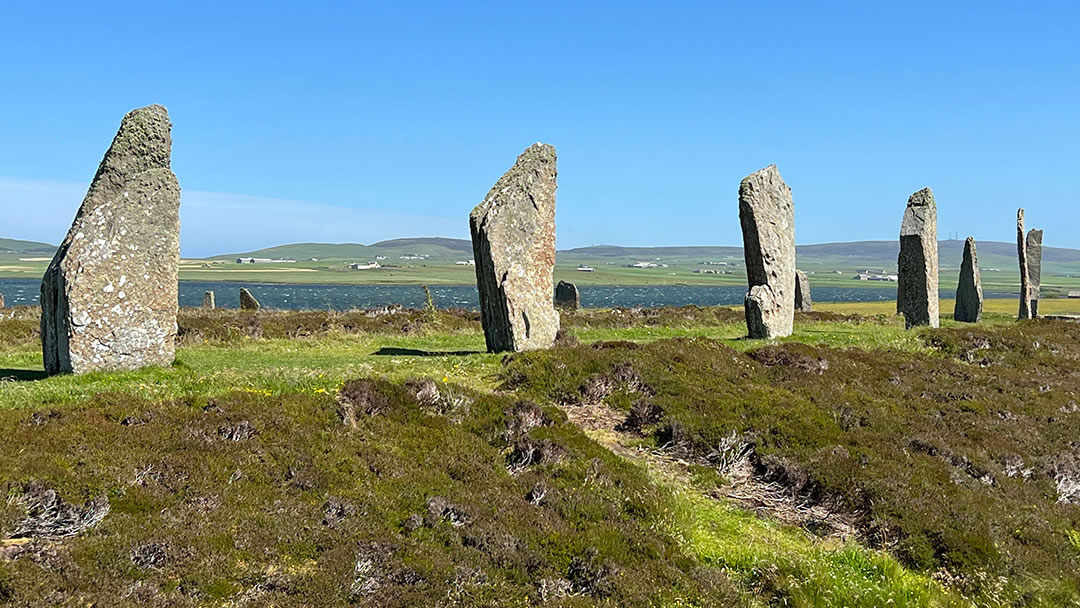 I'll leave with you that image I hold in my head every time I return to Orkney. And that is of a fairy-tale book, an authentic tome of wild and wildly beautiful pages, whose chapters grow with every visit. Whether you've not even got your copy yet, or you are just a few chapters in, I cannot recommend reading more highly enough. So please join me on my blogs where I share some of Orkney's remarkable stories…

By
Robin McKelvie
Robin McKelvie is an award-winning travel writer and broadcaster who has been published in over 200 magazines and newspapers worldwide.
Pin it!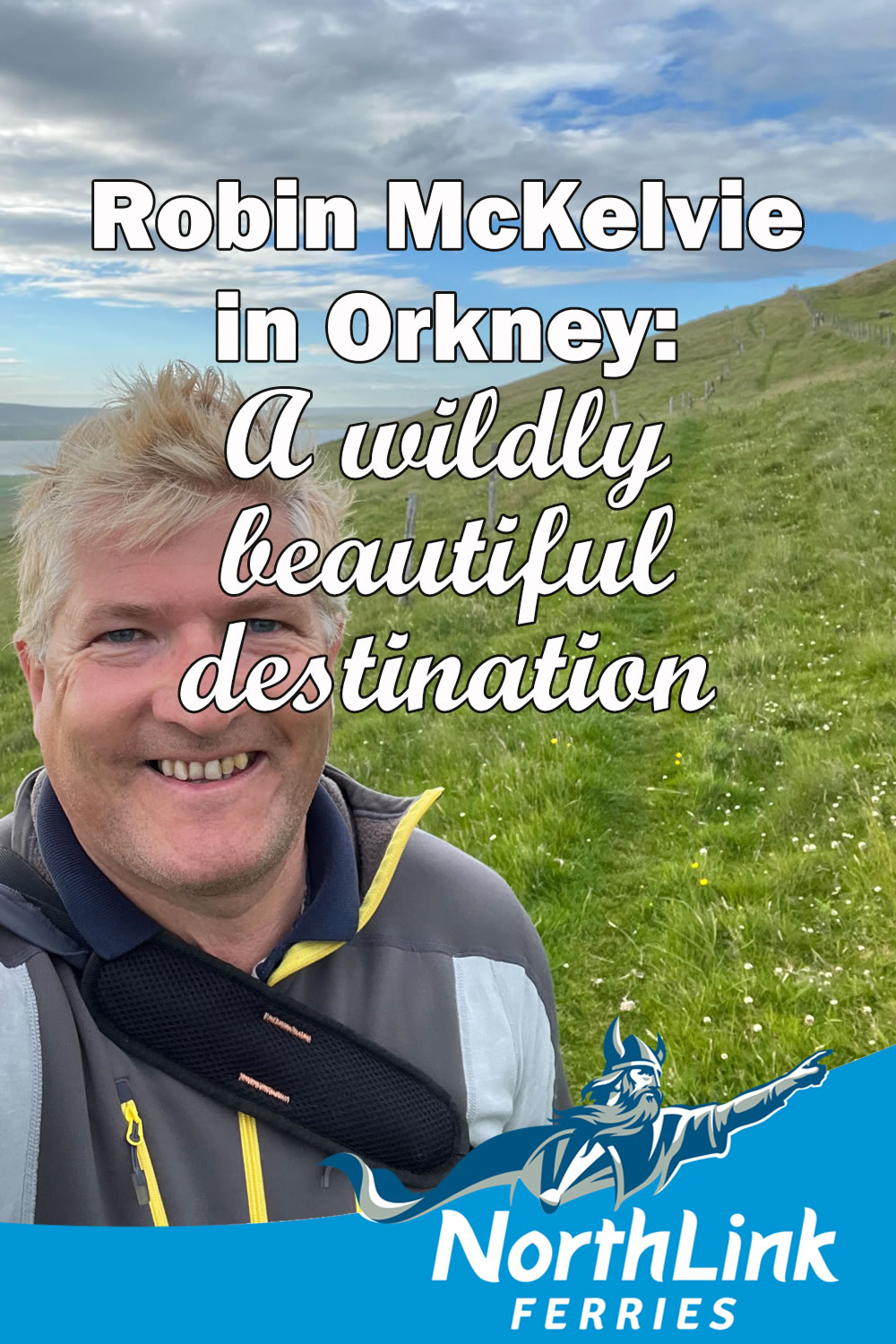 Header image: Robin McKelvie in Orkney photo © Copyright Robin McKelvie